Windows Mobile 6.x Marketplace to be discontinued on May 9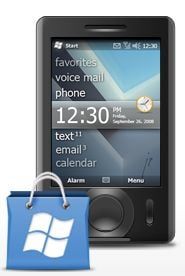 Microsoft is sending out email notices to current and former Windows Mobile 6.x users to prepare them for the upcoming shutdown of the 6.x Marketplace. As of May 9, browsing, purchasing and downloading functionality will be discontinued. While currently installed apps and games will continue to function, users are warned to check for updates sooner, rather than later, as they will no longer be provided for the soon-to-be legacy software.
It's the end of an era and an opportune time to upgrade. There is a wide range of Windows Phone devices out there at every price range (unless you're on Verizon or Sprint). However, with Apollo due out later in the year, does it make sense to cut off Windows Mobile users and inspire them to upgrade, only to prompt buyer's remorse when Windows Phone 8 hits? Could this timing signify the arrival of Apollo, or at least offer hope that WP7 can be upgraded to WP8?
Source: Microsoft
Kinda...
http://weknowmemes.com/wp-content/gallery/and-not-a-single-fuck-was-given-that-day/and-not-a-single-fuck-was-given-that-day-leo-strut.jpg


I don't remember buying a single thing out of the old 6.x marketplace. Everything I needed was either already on the phone or I could get from xda.

What a sad day I have many fond memories of shopping there

Hopefully these freed resources will be funneled into marketing, and whatever team handles the update process.

yeah , I JUSt got the e-mail from MS on this
was hoping to tip you before you posted :P lol

I still have my Samsung BlackJack 1... I remember the look of amazement on peoples faces when they saw the screen, and what it could do. Amazing!

I got the email late last night. I probably should have tipped!

NOOOOOOOOOOOOOOOOO!!!! i am still rocking 6.5 dont shut me out! oh well. sometimes things just have to come to an end!

I still run my Tilts/Touch Pros every once in a while on WiFi. It is a slightly sad day. My dad still uses a Touch Pro 2. Luckily he probably only has 6 apps installed.

Sad day. Although, by the time I upgraded, I had all my most-used .cabs saved to either my computer or sd card. That is, if they weren't already cooked into my ROM, haha. Out with the old and in with the new, I guess.

I have a folder on my laptop fill of .cabs. It was fun!

it still VERY easy to find the .CAB files for WM application... do a little search ;)
key word starts with a W!

No, mango is good enough to jump ships. I went from windows 5,6,6.xx to Android bc windows 7 was behind but mango did it for me. Yea no dual core & what not but I have better battery, no sluggish, force closes..

Me, too. I jumped from WM 6.5 when mango released. Mango isn't good enough for enterprise use, but enterprises aren't using the WM 6x marketplace to distribute their LOB apps. No harm in dumping this store. I just sold both of my Tilt 2's to Best Buy for $20 each! I only paid a penny for them. Now how's that for trade-in value?!

Unless MS is full of idiots and/or not communicating between departments I really have a hard time believing they are gonna just cut off all a
WP7 devices.

What are you talking about that was never even hi Ted at by anyone

first of all its WM not WP7. second WM has not gotten an upgrade in over 2 years.. WM is dead. so if any thing its a smart move on MS for saving cash in a useless department. Not to mention that 99% of WM apps/games are Hacked and free all over the WEB.

I would love a beefed up 6.5:)

Hated my HTC Touch, first touchscreen phone I ever had. Thank god Microsoft rebooted the OS.

Your first touchscreened device, huh? The Touch was one of HTC's very first Windows Mobile devices, and one of Windows Mobile's first touchscreened devices. The Touch was actually out before any real Android phones were. I would cut it a little slack.

time to shutdown Wp7 marketplace

Mwamp, mwamp... -__________-

My first smartphone was a Samsung Omnia II and I was glad to see it go. This Lumia 800 I'm using is MUCH better.

What marketplace? I still rock a HTC Touch Pro 2 running Android (as it's pointless selling it) and I never once saw anything remotely useful in there.
I only ever downloaded a few games which were obviously terrible, apart from one driving game which was at least playable.
Windows Phone marketplace is still not perfect but it's a massive leap from what WM marketplace could ever have achieved.

Hi ahdr what Android system are you using on your TP2 and are you GSM or CDMA? I really been wanting to try Android on my Sprint TP2 WM 6.5 SUCKS. Could you email me with your opinion? jodogzzz@gmail.com

Windows Mobile is dead. Windows Phone is King...Long live Windows Phone!

This is so sad. I loved Windows Mobile so much and even though the marketplace didn't have much (there were plenty of other great places to get apps), it is the end of a great time. In my personal opinion.

is that a...zune original with some extra attachments?
Windows Central Newsletter
Thank you for signing up to Windows Central. You will receive a verification email shortly.
There was a problem. Please refresh the page and try again.