Windows Mobile Outsold the iPhone on Q32008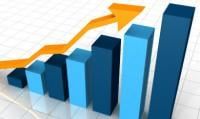 Everyone is raving about the sales the iPhone is making and it deserves its props, but its still not putting up Windows Mobile numbers. In fact, during the third quarter of 08 apple only shipped about 4.4 mill iPhones while Windwos Mobile put out a healthy 5 mil. Now, part of the the drop in the iPhone sales is that they may have finally reached all the markets they hadn't yet with the iPhone 3G, so they may be coming close to some kind of geographic saturation.
It's still a close race, but then again close only counts in horse shoes and hand gernades -- not bragging rights. Will Windows Mobile be able to maintain its lead? We'll have to see if WM 6.5 can stir up some excitement -- but frankly even though we know it's software that makes a phone good, we're guessing the average consumer still looks to hot new hardware -- so both Microsoft and its manufacturers will have to do their part.
via mobiletopsoft
Get the Windows Central Newsletter
All the latest news, reviews, and guides for Windows and Xbox diehards.