Windows Phone Marketplace hits 100,000 apps!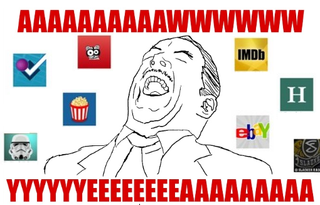 According to data published by AllAboutWindowsPhone, using their in-house Marketplace tracking system, the Windows Phone Marketplace now boasts a healthy catalogue of apps / games. 100,000 to be almost precise. It has taken just 20 months to accumulate the total, which is four months quicker than Android, but slightly behind iOS at 16 months. Data shows that approximately 300 apps are being added to the Marketplace on a daily basis.
The chart below takes us through the submission numbers per-month since Windows Phone officially launched back in October 2010. What's clear to see is the substantial increase in 2012 compared to numbers from 2011. Of course, out of the 100,000 available apps, there are a number (estimated at around 10,000) that aren't available to consumers, due to Microsoft and / or the developer pulling content. But it's not always about quantity, right?
AAWP have noted in their report that UK and US data show a stable 12% of apps being of some quality - taking into account apps and games that are frequently downloaded and rated numerous (more than five) times. It's relatively difficult to judge how many available apps are useful to consumers and are not spam, but the report does suggest that Windows Phone is no different to competitor platforms. In the end, there'll always be crap in the Marketplace.
The above (and last) chart shows us the category breakdown of the Marketplace. Surprisingly, it's not games that takes up the largest chunk. Entertainment is up top at 19%, Tools + Productivity is next with 15%, and Books + Reference is third at 13%. All-in-all, taking into account the growth figures above, Windows Phone is on the steady increase. With Windows 8, Windows Phone 8, and the announced updates to Xbox Live this coming fall, not to mention Xbox SmartGlass, we could see the momentum build for the platform. Here's hoping anyway.
We'll not repeat all details that are contained in AAWP's report, so be sure to head on over there for more juicy graphs and info.
Source: AllAboutWindowsPhone
Rich Edmonds is Senior Editor of PC hardware at Windows Central, covering everything related to PC components and NAS. He's been involved in technology for more than a decade and knows a thing or two about the magic inside a PC chassis. You can follow him over on Twitter at @RichEdmonds.
Marketplace is now grown up :)

Unfortunately, public perception and the press only care about quantity.

That is true. In the main categories, WP marketplace is looking pretty good,and that will be fine for many people. But in some app categories there are not nearly enough apps - period. Categories like education, foreign language, navigation, and certain key enterprise tools are still missing or very weak, and need to be filled out a little better. Not everyone cares about just Angry Birds (but we really need Words with friends! LOL).

150,000 by December 2012.

Do you hear that? Excuses drifting away... Hopefully followed by a large drumbeat June 20th.

And still no SMS, user data, call divert option, call barring option based software

I can restrict certain calls from the phone options on my HD7 and even have them forwarded

Quality not quantity plz make good apps ...

This is a good mile stone, but when ever browsing the marketplace its clear that over 50% of our apps are whack. And are simply used to add against our growing app counter.

I agree but look at Android and Apple apps, half of them are garbage especially Android.

Agree 100% with moses1978

Compared to the App Store, you easily find a good app in the Marketplace. I've found amazing apps that do really a lot. Look at "Cool Tools", I mean, it's just awesome! When browsing the App Store, it's like you go through all the pages just to find the best app. In WP7 all the apps look good and they all offer something different from each other. I love it.

As the market place gets more apps, there is no avoiding the admission of "crap" apps. As long as good ones make it in, I am happy.

I had all the iPhones till I got this lumia 900. I bet I can't name over 100 good apps in the whole IOS system. Good to me is, I downloaded, used it and it stayed on my phone from model to model.. 100 might be exaggerating too.

I love my Lumia 900, but I can definitely name more than 100 good iOS apps. Especially in non mainstream categories like education, foreign language, navigation, and certain key enterprise apps. - those area that WP still hasn't filled out very well yet, but hopefully they will improve!

Number count, its marketing ;)
Lagdroid quality and not spyware apps are 5% or less !!

Ok, now bring quality games for the platform!!! In that year the only good game that has been released so far was the Feed Me Oil.

That's highly your own personal opinion. We have many more quality games if you open your eyes.

All these are been released last year, not this.

Pirates! and Civilization Revolution to name two of very many. Case closed.

4months faster growth then Android hopefully this will shut people up in the forum.. and does claiming that we dont have quality apps ... bah .... better quality then android had the first 100k. and probly still better... all our XBL games are awesome quality! lagless , no malware , doesn't crash every 5 sec .. cant say that for 80-% of Android apps…

The fact that we have reached 100.000 apps says something. And we did it four months faster than Android (that probably had as many crap apps).

We don't judge here whether the apps we have are quality or not.

Quality we can discuss elsewhere.

Because it is so hard to put a game in the marketplace in Brazil (it has to pass regulation), lots of devs publish it in the entertainment category.

Let's not forget that low prices definitely helps drive sales also. Bestbuy.com has all WP's on T-Mobile at $0 with a contract and sales have jumped. Here are the sales rankings currently: AT&T (82 phones offered)
20. HTC Titan (21. a week ago, 20. a month ago)
23. Nokia Lumia 900 Black (23. a week ago, 23. a month ago)
29. Samsung Focus Flash (28. a week ago, 30. a month ago)
55. Samsung Focus 2 (56. a week ago, not available a month ago)
56. Nokia Lumia 900 White (57. a week ago, not available a month ago)
57. Nokia Lumia 900 Cyan (58. a week ago, 44. a month ago)
66. Samsung Focus S (66. a week ago, 56. a month ago)
73. HTC HD7S (74. a week ago, 64. a month ago)
78. HTC Surround (77. a week ago, 67. a month ago)
HTC Titan II is not offered T-Mobile (30 phones offered)
2. Nokia Lumia 710 White (9. a week ago, 8. a month ago)
4. HTC Radar (11. a week ago, 9. a month ago)
11. Nokia Lumia 710 Black (8. a week ago, 7. a month ago) Verizon (60 phones offered)
36. HTC Trophy (35. a week ago, 37. a month ago) Sprint (53 phones offered)
33. HTC Arrive (46. a week ago, 32. a month ago)

HTC arrive best wp for business thanks to there awesome querty keyboard and wp 7.5 OS and 16gig storage with 25gig SkyDrive cloud

I'd say the same about the quantum.

I need quality helpful apps. Not a lot of useless apps.

All wp apps are great quality never had no problems using it. If you want useless apps go to android marketplace and iPhone marketplace there you will see many useless apps and bugs...

"all WP apps are quality". That's not a sweeping generalization at all. ...

More helpful if you name some off that you need. Is flixster helpful? Maybe Pageonce? Maybe Calculator2? A lot of apps are what I consider useful. Search fart here, then search on iTunes, BIG difference... :-)

And we still don't have an Audible app which is the only app I've been waiting for... It has been in beta forever now yet it feels like we won't get it. Even the Zune HD can play audible files but we still can't on WP7.

100,000 Maybe,but no Skygo here in UK

Developers please publish yours games/apps in Brazilian marketplace. Many forgets us!

Awwwww yea guy is back! Made my day after the discontinuation of the zune brand. Call me nogastic lol

Can we stop listing ikamasutra as a related app for everything everything is? It's absolutely embarrassing.

Why keep the app maybe it can teach you a thing. If your gay than you don't need the app. LoL....

Good news!!! Developers please continue your great job, many thanks!!! Luv u guys!!! :p

I love my Windows Phone! Lumia 900

I thank the devs. Without yall WP7 wouldn't be where it is. Yes, there's still a long way to go but by now I'm sure most of yall know that WP7 can get there.

Love it and now all the iPhone trolls & android can't say anymore marketplace don't have much apps. I knew marketplace was growing fast with apps has look at windows phone awesome UI with fast & fluid OS.

As a developer, I thank YOU, WP lovers !! We too just passed 150.000 downloads, and love this ecosystem too :) Viva WP .

You're welcome....and thank you! Thanks for your work, and for supporting WP.

Time to check your apps! :-D

I am proud. Keep it coming.... :D

The one area I would like to see more apps is in music creation. iOS has almost the whole market here due to technical limitations on Android and WP. Hopefully with WP 8 this opens the platform more if apps can be coded on c++

Love WP, but I'm afraid until we surpass or have nearly the same number of Apps as Android and iPhone the haters like theVerge are going to play the, "It doesn't have the ecosystem that other platforms have. Becuz it doesn't have the Apps."

There is no UPS /Fedex app and only a few US airlines app as well when are we going to get these app these are basic app .
Windows Central Newsletter
Thank you for signing up to Windows Central. You will receive a verification email shortly.
There was a problem. Please refresh the page and try again.