Windows Phone Marketplace marches to 8,000 apps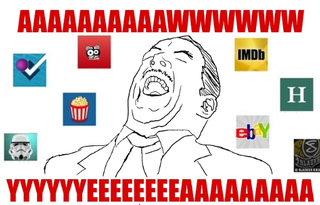 Here we are again. We'll keep it short and sweet as this is getting redundant. (We hit 7,000 on January 27th)
But right before Mobile World Congress kicks off next week in Barcelona, the Windows Phone Marketplace rampaged past 8,000 this morning. We say rampaged because for two days this week, the Marketplace came to a stand still (fixin's behind the scenes?) before a torrent of apps were then published. And if you just scroll through the last few pages, you'll see we've been getting quite the offerings...
Combined with the Nokia news and Windows Phone seems to be having a great day so far...
Source: Marketplace Browser
Daniel Rubino is the Executive Editor of Windows Central, head reviewer, podcast co-host, and analyst. He has been covering Microsoft here since 2007, back when this site was called WMExperts (and later Windows Phone Central). His interests include Windows, Microsoft Surface, laptops, next-gen computing, and arguing with people on the internet.
All we need now is for Ballmer to say something tangible regarding updates and new features for WP7 at his keynote on Monday and it will complete the deal.

Well now you have all you need. http://www.winrumors.com/microsoft-promises-windows-phone-7-update-detai...

8027 applications exactly according to WindowsPhoneAppList http://www.windowsphoneapplist.com/ ;)

Nice, I guessed it would hit 8k before WMC at this rate, now to hit 9k in March and 10k in April. Hell, if they get to 10k in under half a year that'd be pretty big news.

I've been buying a fair few apps. I'm just waiting till they open some new APIs so those alarm clock apps work overnight. Currently I gotta go into the app then goto sleep. Sometimes I forget :(

Personally, i don't see a difference between 8000 apps and 300,000 apps. There are so many repeats. How many difference flashlights can there be? So all those people that think their iphone or android is beater because of more apps are mistaken.

So true. But in today's world the best OS is measured by the number of apps. At any rate, go WP7!!

I agree, but it's just another form of competition, plus a good chunk of new stuff is games. What I can't wait for is one of the big updates to hit and let 3rd parties access some more APIs so we can really get things going.

Fifty bucks says Ballmer's entire presentation is him standing in from of a changing mosiac of their biggest apps and the Nokia logo repeated as he laughs maniacally as seen in the image in this article.

People generally look for what will give them the most, it's just kind of natural instinct, so when you think about the bigger picture being more Apps = more WP7 buyers, it sounds great. I was hesitant to buy a WP7 because the App count didn't even hit 5000 yet and I figured I'd miss all I had on my iPhone (Except for the iPhone that I paid 300$ to get rid of and replace.) but it turned out okay, but think about it. More buyers would mean more money for WP7, which would give Windows more incentive to keep those numbers coming in. We can lie to ourselves saying they care about the customers, but they really want the profit, and its not that bad. I don't really care if Windows cares about me as long as the product I bought works great. If they brought in all these people to WP7 and then stopped making updates, it would lose interest in the platform. Any ways that's just my .02$ on it. Great to hear we're moving up!

Anyone getting tired of the graphic they use here? Looks cheesy

It almost looks as good as a pop up telling me I'm the 1,000,000th viewer of the web page... in a Windows 98 style pop up, I'm on Windows 7, they're a little late.

I've taken to Ad Blocking it. Obnoxious as hell.
Windows Central Newsletter
Get the best of Windows Central in in your inbox, every day!
Thank you for signing up to Windows Central. You will receive a verification email shortly.
There was a problem. Please refresh the page and try again.