WMExperts Takes On the BlackBerry Bold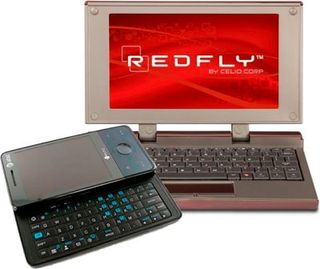 Here we go, folks the Smartphone Round Robin begins today as we at WMExperts take a look at the BlackBerry Bold (See CrackBerry.com's full review). As you can tell from the video above, I'm very impressed with the hardware of the Bold, it's first-rate. The OS is where the action of the Smartphone Round Robin is, though, and I'm here to say that the OS improvements RIM made on the Bold since last year are impressive. Fonts have gone from circa-1997 styling to something more modern. More importantly, the OS is still very snappy.
A bit more after the break, including contest details!
More BlackBerry Thoughts
I have my gripes, of course, which I'll really dig into in my full (text) look at the Bold on Friday. If you're looking for a preview, a lot of them are going to be the same things I wrote about last year in Part 1 and Part 2 of our look at the BlackBerry 8310.
The short version is this: while the BlackBerry does what it does very well, right now it's difficult for me to adapt it to my preferred way of doing things. Instead I'm adapting myself to the "BlackBerry Way," which isn't necessarily a horrible thing, but it does mean that a lot of the workflows and habits I've been able to adapt Windows Mobile to may not be possible with the BlackBerry. In other words -- while you can (and sadly sometimes must) adapt Windows Mobile to suit your habits, so far with the Bold I'm spending more time adapting myself.
Things I'm missing so far: True threaded text. True IMAP support (namely: the Bold sucks down email and leaves it as unread even if I've read / archived a message in gmail). The Today Screen's ability to pack a TON of information in the home screen. Multiple hardware button shortcuts.
Things I'm not missing so far: OS lag. Windows Media Player. Pocket Internet Explorer. 320x240 screen resolution.
Huge thanks to everybody at the CrackBerry.com Forums who have chimed in to help out this BlackBerry newbie!
Contest!
We'll leave it at the video and these short thoughts for now. In the meantime this is an Official Round Robin Contest Post. Every day you reply here, you're automatically entered for a chance to win WMExpert's prize in the Smartphone Round Robin:
That's right, we're not just giving away a Fuze, but also the excellent Celio Redfly Mobile Companion. The Redfly lets you extend a Windows Mobile device by giving you a large screen and a real keyboard to work on without having to muck around with any syncing. (Redfly fans take note: the fact that we're giving these two things away together (in January) is a hint about future Redfly Device Compatiblity).
There's also a runner-up prize in the offing, a $50 coupon good at any SPE store, including the new Smartphone Outlet, where you can find refurb Smartphone Accessories at very (very!) low prices.
Full Contest Rules
Finally -- be sure you go help Jennifer out with her Fuze at our WMExperts Forums! Every day you post is another chance to win.
Get the Windows Central Newsletter
All the latest news, reviews, and guides for Windows and Xbox diehards.