The Xbox 360 is 10 years old today, while the Xbox One celebrates its 2nd birthday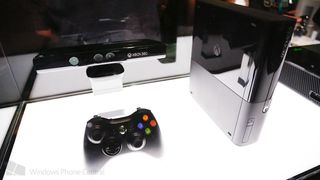 10 years ago today, on November 22, 2005, Microsoft officially launched the Xbox 360 console. It has been by far the most successful console launch in the company's career, despite a few challenges along the way, and is still being sold and supported by Microsoft and third-party game developers.
There were plenty of online leaks about the Xbox 360 before Microsoft officially announced the console a few days before E3 in 2005. The game launch lineup for the console was a bit mediocre, but that didn't stop the Xbox 360 from being a huge sales success, with its more powerful hardware and Xbox Live support that was in the console out of the box this time.
Microsoft published some memorable games for the console, including the Gears of War series, more games in the Halo franchise, and others. It was the first console to have Minecraft as well, and it helped give the Xbox 360 a new sales boost later in its life. It also added non-gaming apps for the first time via software updates. Netflix launched its first non-PC app on the Xbox 360 and helped make it a massive success and changed the way we watch TV forever.
Even though the Xbox 360 sold 84 million consoles by 2014, it had a ton of competition from both Sony's PlayStation 3 and Nintendo's Wii consoles. It didn't help that just after the Xbox 360's launch, there were more than the usual hardware failures in the units that were shipped to consumers. The "Red Ring of Death" was a common occurrence in those early days and Microsoft had to incur a $1 billion charge to deal with those problems.
Eight years to the day after the launch of the Xbox 360, Microsoft released the Xbox One on November 22, 2013. We have been covering the Xbox One since its launch so we won't go over its history here. However. Microsoft seems to be more supportive of the console than it has ever been and its recent New Xbox One Experience update shows that it will be a major part of bringing Windows 10 to as many devices as possible.
Windows Central Newsletter
Get the best of Windows Central in in your inbox, every day!
Yeah brah, welcome to 1995.

And 360 was announced to be released 30 years ago around E3 just earlier this year =)

Xdos could've powered Golden China console.

1985! Anybody that old who played games on a console here?

Tecmo bowl.. Barry sanders!

In 1985 , I didn't even born . And My dad also didn't saw a T.V actually.... Our very first TV reached home in 1989

Me too. My first console was Coleco Vision

Dude Coleco was the shit!

Exactly...I still have mine stored away in my attic.

Only trouble was when the games would start scrambling.... Had a few that would do that on ours Posted via the Windows Central App for Android

Me too. Back then, we had VCRs with corded remote controls

Top-loading VCRs at that! Those suckers were big! Posted via the Windows Central App for Android

Yep! The old teak affect Atari, I'm still rubbish at space invaders.

yup. NES FTW! I didn't have an Atari or Coleco

I was born on 1985 but I played game consoles from that era too. :)

Me! I had an Atari 2600 in 1985!! I dont care what anyone says, Pac-Man ruled on 2600!

My first console of my own was the Intellivision II Right before the crash of video games. Still have it too, although I doubt the paddles work much.

John must be drinking early today!

The article smells of rum.

1985? You're wrong. The top console then was a PS3 ;)

No it was Tetris on an amber screen.

It should say E3 2005 not 2015

Lolz. How many times have you watched back to the future, John? :P.

I didn't even have a NES in 1985...

I had the Sega Master System, and I owned every other Sega system made thereafter... Even the Sega CD and the 32x, and nobody owned those...

I had a Sega CD and a 32X! I still have my CDX and my Nomad in my office. I must have looked like such a nerd playing CDs on the school bus on my CDX lol. It didn't even have a skip protector.

I has an Atari 850XL, followed by intelivision. Didn't get another console until the Sega Genesys.

I wish to have a 950xl...

In 1985, the NES was launched. 30 years later, we're 2 months past the 30th anniversary of Super Mario Bros. And, um, ..., I don't know.

I wasn't even born in 1985 :P

And in 1895 Microsoft launch Windows 95, ha?

Check your facts mate. It was 1795. :P

Indeed it's my birth year as well.

You didn't know that Microsoft started as a Washington Territory maker of fine glass wall portals (as windows were called at the time) in 1879?

How does this even happen? Seriously? I'm amazed it hasn't been fixed yet too. Editing at its finest!

Let me hammer out one last article before I go to sleep...zzzzzzzzzzz ;)

Got both consoles on launch and never regretted it ;-)

My god, I wasn't born until 88 but somehow I had a launch 360 10 years ago. What the hell? Lol

Nice, I was born in 1989 :)

Born in the 80s the 90s raised us!!

Lol 2005 and 1985 are a lot of years apart

There's too much going on in this Article lol Posted via the Windows Central App for Android

Completely agree! Some of the sentences don't seem right together but just my opinion!

And then they screw up by selling the xbox one a lot more expensive with kinect than the ps4 and lost a lot of possible buyers that xmas just because of that...and then their friends started buying ps4 because their friends had ps4s

Ah a 360. Still have my 360 (although didn't use it much).

Talk about a temporal mind f___

Hes from a different paradox

It was ahead of its time in 1985. The games looked amazing. Windows was announced on 20 November 1985.

Oh the errors in this article.

1985, 2015 E3 ? Go drunk you are home.

Happy 30th birthday Xbox 360 :)

I was 1 yr old in 85. My Dad had an Atari and we had the E.T. game!! There was a tank game for Atari I loved to play. Must've been 2 yrs old when I started. Havent put a controller down since then. Haha!

That tank game was the best!

Got to know the "Red Ring of Death" quite well. Had it at least three different times. You could heat a small room with the 360 back then

How the fuck lol. 1985!!!!

In 85 I had Coleco Vision with the Atari adapter so you can play both console games on the one unit. Might still have it in the attic. Then moved on to the original Nintendo and Sega Systems.

Ans seriously...you really need to fix all the dates in this article lol!

Happy birthday Xbox....gudnyt guys

Lol the comments on this article are great. Good going Windows Central

All these shooters that glorify war that seem to resonate with the this gen. Have no clue how fun it was back in the day to game.

Sure, shooters are popular but Ori and the Blind Forest, Rare Replay, Disney Infinity, Skylanders, and let's not forget Minecraft show that non-war gaming is still very popular. And I hear there's a fair number that like sports games too.

The 1985 year has been updated to 2005!

But yet e3 2015 is still in the article. SMH.

Do you think windows central will ever start proofreading?

My launch day 360 is still going strong.

How?? My launch 360 got red ringed after a few years and MS fixed it for free. Then that one died so I bought one from GameStop for a smoking good deal ($69 with 6 games and a 1 year warranty). Lets hope this one lasts

If I think back on it, the Xbox 360 is my favorite console. Beating out the Atari VCS, ColecoVision, NES, SNES, Genesis, Jaguar, Saturn, N64, PS2, Xbox, and Xbox One.

Funny, it's my birthday today too!

E3 2015 for the win. Microsoft owned it that year.

"There were plenty of online leaks about the Xbox 360 before Microsoft officially announced the console a few days before E3 in 2015.​" - Someone might want to correct that.

10 years of leaked systems, games, add-ons and online play before 360 was announced at E3 2015 lol
Windows Central Newsletter
Thank you for signing up to Windows Central. You will receive a verification email shortly.
There was a problem. Please refresh the page and try again.