Xbox Live Gold price increases in UK due to 'market conditions'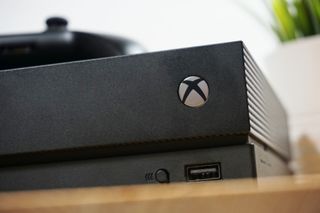 (Image credit: Matt Brown / Windows Central)
It looks like prices for Xbox Live Gold in the United Kingdom are going up. Due to the Brexit situation in the country, the price of the pound has shifted in front of the dollar. Microsoft is seemingly distributing messages to Xbox Live Gold members as a result, indicating they'll soon be paying £50 a year, instead of £40. The same goes for the 3-month subscription which is going from £15 to £18.
An Xbox Live Gold member, James Lyle, reached out to us with the message he received on his console, notifying affected Xbox Live subscribers of the changes. It's safe to say that it's going to come as a shock to many, but considering the fact that Microsoft is based in the United States, market conditions do result in price increases from time to time.
We've reached out to Microsoft for comment and shall update you as soon as we receive a response. In order to avoid this, we would recommend stocking up on Xbox Live Gold cards (opens in new tab) right now. That way you'll be paying £40 for even longer.
Update April 4, 2019: Microsoft has responded to us with the following information. "To ensure gamers have consistent pricing for Xbox Live Gold across Europe we are making changes to UK pricing from May 8th. Prices will rise by £1 a month for our monthly subscriptions, £3 for our quarterly subscriptions and by £10 a year for an annual membership. This new pricing is aligned to the changes we made in the region in 2016 as we strive to offer our members premium gaming and entertainment services at a fair price. We have notified members whose accounts are on recurring billing in the UK so they are aware well in advance."
Go Gold Today
(opens in new tab)
Xbox Live 12 Month Gold Membership
Save before the change.

Pick up Xbox Live Gold before the UK price increase, saving £10 on 12-month subscriptions. You'll gain access to online multiplayer, alongside exclusive deals and discounts on Xbox One and Xbox 360.
There are frequent sales on Xbox Live Gold memberships so all is not lost. Unless you buy directly from the Microsoft Store, chances are that Amazon or some other retailer will be selling a 12-month subscription at a discount.
Xbox accessories you'll love
Talon Xbox media remote (opens in new tab) ($20 at Amazon)
The Talon Xbox media remote is great for watching shows on your console.
Xbox One S vertical stand (opens in new tab) ($10 at Amazon)
Stand your console upright with this affordable accessory.
Xbox One X vertical stand (opens in new tab) ($6 at Amazon)
Grab this compatible vertical stand to save space.
Asher Madan handles gaming news for Windows Central. Before joining Windows Central in 2017, Asher worked for a number of different gaming outlets. He has a background in medical science and is passionate about all forms of entertainment, cooking, and antiquing.
Microsoft's long range plan is to lock us all into subscriptions and then treat us as cable TV treats us... raising the price at their will.

It isn't going up in the U.S. so I'm not sure.

Or you know the cost of doing business in the UK went up for some reason. Hmm I wonder if anything significant is happening in the UK that may impact businesses? Probably worth checking the internets.

The pound has been pretty steady against the dollar for the best part of a year. The cost of Microsoft allowing us into its online service hasn't gone up, otherwise everyone around the world would be seeing an increase.

It takes time to implement price increases. I'm surprised they didn't go up sooner.

Brexit! Because we are looking to leave the European Union. It is affecting everything.

That's what I was thinking too.

It's been £40 since Xbox Live originally launched so users can't really complain too much. Plus the £ is weak so everything will increase in cost. Xbox Live is the least of people's issues once they see the increase in the costs of food, fuel & everything else (including tech) post-Brexit

Having been paid in USD for the last six years I can tell you that the pound has been steady against it for a while now. A simple Google search will show the same.

That's just simply inaccurate. Do a simple search yourself. 10 years ago it was almost $2 to the £. 5 years ago it was around $1.7 to the £. Christmas 2018 it was just $1.26 to the £. Today it's currently $1.31 to the £. Post Brexit, who knows? Was it early 2017 that the likes of Dell, HP etc chucked on 10% to hardware prices due to the weak £? Edit, no, it was 2016. Simple google "dell increase prices 10%" and you will see a truck load of news articles about the likes of Dell, HP, Microsoft, Apple etc all raising prices on hardware & software by 10% due to the £. In fact Dell have increased prices by two 10% bumps in the last few years.

It wasn't almost 2 in April 2009.
The thing is that there was a sharp drop when Brexit was voted but that it was stable in the last 2 years. Here we are talking about a 25% rise. It's actually massive when we don't even know what will happen.

If you are paying full price for Xbox Live you are doing it wrong

Maybe they can invest the extra money into a service that doesn't go down every other week.

Weird, the price of the pound is down vs the dollar so they put the price up.
Yet, at the same time other counties who have a much lower currency vs the dollar have much cheaper prices. Strange.
In saying that, Russia seems to have had almost all it's prices converted to USD now, so it might be something that Microsoft is focusing on, in a weird way.

Use bing rewards... I haven't paid for Xbox Live gold for like 7 years by getting the search points. I also havent paid for xbox game pass and Ive almost extended it out for a year. It's a good program use a vpn if its located outside your country.

These companies really need to be transparent and honest about this service.
Where is all the money going? How much of it is going to build infrastructure, how much is going into the dedicated server for all games (promised by MS in 2013), how much is actually going into maintenance. And how much is going straight into the pockets of investors? I would say there are around 15-20 million regular gold members. That would represent around 1b/year. Where is that money actually go?
To justify microtransactions and loot boxes, people often say they need to do that to maintain servers. Ok, but what about this then? For many years MS too people's money to allow them to play online. It was only after Sony offered games as part of their service that MS decided to cut into the profit and giving games away with GWG. At a time where they are inviting players from all other platform to use Xbox live for free and only ask money to the people who bought their console, this price rise looks really bad.
It was so great to see how PC gamers told them to **** off when they wanted them to start paying to play online. In the last two years, the GBP has been quite stable. Does it really justify the 25% rise even though we still have no idea how it'll end?
Looks like MS are just using the Brexit excuse to try to make more profit. When the USD dropped massively between 2005 to 2008, I don't remember the price of gold subscription dropping in the UK or Europe. It's funny how this like this only works one way.

The funny part is I don't remember getting a 25% pay rise.

wonder how long you have to active a xbox live card, might be an idea to buy a few now and use later. also i play the forza games mostly which means i came play them on my PC and i dont need Xbox Live for that
Windows Central Newsletter
Thank you for signing up to Windows Central. You will receive a verification email shortly.
There was a problem. Please refresh the page and try again.