Xbox One February update rolling out to consoles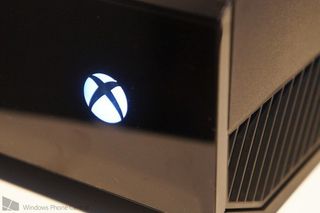 Microsoft is now rolling out the February update for its Xbox One videogame system. According to a blog post published by Major Nelson (Microsoft's Larry Hryb), consumers will be able to enjoy new functionality in this latest release from this weekend. We previously reported on how Microsoft was delaying the update for a few days to enable engineers to add finishing touches.
So what exactly does the update contain? As we previously touched on, Microsoft has added numerous new features to the platform, including the ability to view and manage your storage space. With the update installed, you will find it easier to see how much space your content is taking up and better manage what's stored on the local system.
If you enjoy downloading a lot of content, the queue will also be easier to manage. Then you have the separation of My Games and My Apps into different lists. Just in case consumers get worried with updates they load, there's now a boot progress bar indicator, making it more convenient to monitor what's going on. What's more is the controller battery indicator has returned and is now displayed on the home screen.
Here are some other changes included in this update:
Ability to delete game and application save data
Improved installation and DLC management
Improved UI for accessing friends, achievements, messages, and prty chat
Game DVR app to be included in the Xbox OneGuide as an app channel
Update to the boot progress indicators for system update
Improve consistency of UX for update & install progress
Separate game, application, and install queue lists
Addition of USB keyboard support
Improved NAT detection
Network Troubleshooter improvements
Blu-ray quality improvements
Significant performance and stability improvements
As noted above, you can enjoy these new features when the release hits your console. Let us know in the comments when you receive the update.
Source: Major Nelson
Windows Central Newsletter
Get the best of Windows Central in in your inbox, every day!
Rich Edmonds was formerly a Senior Editor of PC hardware at Windows Central, covering everything related to PC components and NAS. He's been involved in technology for more than a decade and knows a thing or two about the magic inside a PC chassis. You can follow him on Twitter at @RichEdmonds.
Keyboard support! This will do until there's a chatpad

I wonder if it supports keyboards via Bluetooth. That would be handy vs having a cable set up as a booby-trap for toddlers.

wouldn't a wireless keyboard with a dongle work?

Too bad I already have a wireless keyboard for it. And my fucking Kinect randomly stopped working a week ago.

Talbot - why not just use Smartglass? So much easier and don't need a keyboard. That's how I do all my chatting on the XBOX One :) BTW - if you have the XBOX One set to 'instant on' (meaning you can use XBOX On command to turn on the console) you'll know you have the update when you have to manually turn the system on...

Got the update yesterday. Went to the store and Xbox was completely off (orange light on power brick) when I got back. Thought system was was having problems at first.

Check your remaining storage, shocking Cant wait for external storage support.

Why is it shocking? It has been known since before launch that the Xbone has a metric ton of space dedicated to the system. And now that games have the additional space of a BD to use, they are going to be huge.

It is shocking to some. I didn't see myself running out of space soon, but I only have 82GB left..

Yea i saw last night that i only got 250 GB left and only one game bought from the xbstore

Whew did you check your storage? Are you talking under games on the left side?

As stated, just use smartglass to type messages

Or, use a USB keyboard if desired. Sometimes it's nice to have an actual set of keys.

I've got keys with my Smartglass, smarta55 Its called Type Cover 2

Yes. SOME of us actually know how to touch-type, so any other method is INCREDIBLY slow.

Ditto external storage please.USB can only charge the controller at this time or am I missing something.

All very exciting.. M$ has been busy between the Xbox one and WP8.1

I wish people would stop doing the M$ or I am gong to start doing the Appl€

I wish people would stop complaining about people using M$

And don't forget Googl€ seeeing as they are the one with the most expesive shares out of the three.

I have a great idea. Why not rolling out the, well I don't know, actual Xbox One console itself in the freakin Netherlands? Waiting like forever and still MS didn't announce a single word about releasing it here.

Je kunt hem gewoon in duitsland bestellen.

Ik wil hem niet bij de prusen kopen

Dan koop je hem in Frankrijk of England

Weet je misschien wat de risico's zijn als ik em uit Duitsland haal? Als ik em gewoon op Engels kan zetten ben ik blij.

pr0phecy, I live in Holland but am English, bought mine through Redcoon, was delivered in 3 days, in an amazingly well packed box. Redcoon told me they get it from there warehouse in Germany, and yes you can set it to English. Downside you have to set the region to UK or Ireland. Chance is still that when officially released you will have to have Dutch for the Netherlands region ( or remain on UK/Ireland) - English not being an official language in Holland. I have complained to MS about this, and they said they will report it up the chain but not too hopeful.. Will have to wait and see. My sons are Dutch, and they have no problems with Kinect either. In general the only thing you can't control is the TV / TV guide as that is regional based and of course there is no Dutch marketplace. If you proflile is set to Holland then certain things like XBOX music etc complain about the regional settings. Hope thats a bit of help anyhow.

Sean, thank you very much for the helpful info! I didn't know what the consequences would be if I were to buy it elsewhere. I think I'm confident now to import it. Will check out redcoon! Many thanks!

Hop in your car, drive on to the ferry to Britain and buy one, you'll be back home playing in a few hours. You could even pop on a train to France and buy one there? That's just another day trip. If anyone doesn't mind paying the postage fees etc, I don't mind buying some and posting them, so long as it's done securely through eBay/PayPal. They would have a UK plug end, but you would only need a cheap travel adapter.

Nice update, i just realised that im running out of battery :)

Yep just saw the battery indicator at the bottom right

Are there country variant Xboxes or just one model?

If you mean hardware version for each system, no. The only exception I can really think of is the power adapter plug. OS versions would be a different story. And the X1s are region free now, meaning the system and games can play in other regions and vice versa.

I'm not sure that they are region free - I live in the UK and tried to play a Region 1 DVD. The BluRay app rejected it saying the system had been designed for region 2

That's cool, except that the consoles hasn't arrived yet...

Great update. My console is running better, and it's so much easier to manage content now.

I'd like a way to manually check/force the update install instead of waiting on my system to prompt me. :)

Make sure you have instant on then tell the console to turn off. when I went to shut my console offd I noticed that my kinnect shut off but the console light was blinking. turned the tv on again and sure enough it was updating the console.

Yeah, Instant On has been on from day one. It takes for-freaking-ever to prompt me. Also, that's not what I asked for ... I want a manual check for updates button. :)

Boys and Girls, ladies and gentlemen, please create someone a petition (I have no experience with petiotions) for XBOX - to show those "silly" MS investors who want MS to stop making XBONE, how many people actually like this machine. I have reportedly heard that investors want MS to stop making XBOX !!!! NOOOOOOOOOOOOOOOOOOOOOOOOOOO !

Who cares.. If there is only one console in this world , people wont fight over consoles

There is already a petition. It's called sales numbers. :)

I've been playing with this update since yesterday, and I have noticed no such "improved UI...".
It is still a super convoluted way to access your friends list, party system, achievements, and messages.
As per 360, you should have a quick shortcut in the menu when you hit the Xbox button, at least for your friends list and messages.
The battery indicator is awesome though.
Also, the Xbox One has been able to support USB keyboards since inception. You just had to have it plugged in before booting up the device. I think what they meant to say was it now has enabled plug'n'play USB keyboards.

I don't understand what you're saying. On the 360 you had to press the guide button, select your friends list, press A and go from there. As of current it is the same, there is just a thirds step. Press guide, select social, then select friends. Now I do wish they would make the friend list the primary tab when you open it up, but barring the third step there isn't much difference. As for the improvements, before when you looked at your social fees it was a mess of carrying tiles scattered everywhere. Now it is an organized line up of two side by side tiles, or a single wide tile. If you select you "My Games and Apps" you apps are and games are not only just separated and sorted, but you also have a storage indicator as well as information as to how much space each non-system related item take up. There is the battery indicator. And finally they tweaked the scaler so that sub-1080p games, as almost all are on the Xbone, no longer are an over sharpened, eye damaging mess.

The friends list WILL be the first thing you see when you go to the Friends app, starting with the March update. So it will be as simple as going to the social tile or saying "Xbox, go to friends" - no additional step (as it should have been from the beginning)
http://majornelson.com/2014/02/11/more-details-on-the-multiplayer-and-pa...

The party system update isn't coming until early March.

Got our update on Friday.

My update came ova last night. Not sure when cuz I was gettin my valentines night on with the wife! But I wake up and see the toast note from wpcentral that the update is live. I tell my xbox to come on and low and behold, the updates been done! I want more features and more games!

Still have yet to receive the update here in Kentuckiana. And my system was configured for Energy-Saving mode, which means I have to activate my system to power it up.

Weird, I got mine in Tennessee last night as soon as I shut the box off like, 6-ish.

Out of curiosity, how long does it take to power on? I'm not using mine on a daily basis but can't stand how long it takes when not in energy-wasting mode.

After the X1 logo, it's 22 seconds give or take.

Glad they're adding options and features that should have been there from launch. At least they're doing work on the console I guess.

Still no Dolby fix. Did they not pay the licensing fee? WTH?

Update installed this morning and got my titanfall code too. My body is ready.

I got my update still waiting for titanfall :-\

Titanfall demo is insane. Like Halo on steroids, with and IV of Red Bull, while snorting coke.

Just started my console and after a brief green progress bar I got just a battery charge indicator next to the clock. No extra menus at the top.

I got it last night I am move than pleased lol

How does keyboard work wire less

Haven't gotten :( in the u.s

They need to hurry and fix the issue with the Xbox losing the TV signal. Getting extremely annoying.

I was hoping the update would fix the lingering problem with some Xbox One units not responding to the "Xbox On" command.. No such luck. I'm going to have to give Microsoft a call and see if I get a replacement. also, is anyone else's Xbox capable of pausing live TV?.. I thought this was a feature but my Xbox One doesn't do that..

"Xbox On" only works if you have instant on set in the features. If you do and it doesn't work that's unfortunate. My Xbox One pauses live TV. Make sure you choose the right hardware- if you dont it won't work.

I have it on "instant on" and it still doesn't work.. The pause feature worked a few times when I first got the console but doesn't work now. I wasn't sure if it was a feature that was removed or not.. Yea I think its time to call Microsoft

If there is a pending update. Xbox on will not work. You will need to manually turn your Xbox on.

Got it :-) So far working great.

Got it this morning when I turned on the XBOX the progress line was running...up and running and still playing around with the system. Really interested in the keyboard support, have a home theator keyboard just sitting around....

You guys mistakes part of next updates (UI refresh to achievements, friends and party) with this one. This updated does NO UI revamp to Friend, Party, or Achievements.

No they didn't, they're just reporting what Major Nelson did in the source article. And there ARE minor UI updates, such as showing how long it has been since someone started following you (I have Xbox 360 friends going back 6 years). The major friends and party overhaul updates come in March, but there is still some minor stuff you can see if you look closely

Got mine here in Bronx, NY.

Got the update on both of our Xbox Ones this AM. Sweet!

The battery indicator is nice but when I turn on my other controller and go to the home screen with it , I see NO battery indicator. How can I check the 2nd controllers battery? Goes along with: Why did MS take away the controllers and the consoles ability to tell me which controller I'm holding in my hand; 1, 2, 3, or 4 ??????

I think it's because, with the Kinect, it's supposed to recognize which player is holding which controller and switch between them. So if you're player 1 and switch to another controller, you're still player 1. Apparently people were confused by the player position lights around the guide button on the 360 controllers or something.

Still waiting here Brooklyn,NY Posted via the WPC App for Android!

Love the controller battery meter!!!!!

Slow clap.... Posted via the WPC App for Android!
Windows Central Newsletter
Thank you for signing up to Windows Central. You will receive a verification email shortly.
There was a problem. Please refresh the page and try again.