ADATA has been expanding in recent years to diversify its portfolio of PC components. The company took the memory market by storm, and now we're seeing cases, AIO coolers, and even power supplies with ADATA (and XPG) branding. Today, we're taking a look at the new XPG Cybercore 1000W and 1300W power supplies.
A highlight of the XPG Cybercore is the included 120mm dual-ball bearing Nidec fan. The company claims it can last up to 60,000 hours at a temperature of 60 C. This is fantastic news for those who want a long-lasting power supply that will be able to cool itself while under a heavy load.
Bottom line: ADATA's premium power supplies under its XPG sub-brand are excellent options for providing power to high-end PC builds.
For
Reliable stable power delivery
Massive 1300W maximum output
Premium high-quality components
120mm Nidec fan
10-year warranty
Against
Pricey
Limited power choice
XPG Cybercore: Price and availability
The XPG Cybercore starts at $259 for the 1000W capacity model. That may sound like a fair amount to pay for a Platinum-rated 1000W power supply, especially when compared against what be quiet! offers, but it's not an unreasonable offering. To make a larger splash, ADATA made sure its XPG PSUs use only premium, high-end components.
Swipe to scroll horizontally
Category
XPG Cybercore
Capacity
1000W
1300W
Type
Fully modular
Efficiency
80 Plus Platinum
Safety
OCP
OVP
UVP
OPP
SCP
OTP
NLO
SIP
Operating temp
Up to 50 C
PCIe connections
6 (1000W)
10 (1300W)
Cooling
120mm
Double-ball bearing
Dimensions
160mm x 150mm x 86mm
Warranty
10 years
MSRP
$259
$299
When considering higher capacity and best PSUs, you'll need to plan your budget accordingly. The XPG Cybercore range is also fully modular with an 80 Plus Platinum efficiency rating, an advanced 120mm cooling fan, and all the most important safety features for supplying clean, reliable power to your expensive components.
XPG Cybercore: What's good
The XPG Cybercore is tightly packaged in a compact cardboard box with just enough internal space for the bag of cables and PSU itself. XPG includes numerous cables with the Cybercore, and you'll easily find more than enough for even an enthusiast-grade PC build. Plastic ties are also included to ensure you're thinking about cable routing when installing everything.
Just like other manufacturers, the Cybercore is a simple black slab of metal with a few shapes to prevent the overall design from being too bland. At the end of the day, this is a power supply and is usually hidden away behind the motherboard tray or a dedicated lower shroud. It's a well-built and sturdy unit and it won't have any problem staying cool.
As aforementioned, XPG teamed up with Nidec for the cooling fan. This blower is a 120mm fan with curved blades and a double-ball bearing motor. It's rated for up to 60,000 hours at 60 C, but this PSU is only designed for operation up to 50 C, and you will need to really push the PSU hard to get the fan to spin up.
Image 1 of 3
The front side of the PSU plays host to an array of connections. It's a hot mess to look at, but there won't be an issue with cable length and positioning when installing inside a PC case. The sides have branding, the bottom has the Nidec fan, and there's the main specifications sticker up top.
The XPG Cybercore is manufactured by CWT (Channel Well Technologies), a company that also makes power supplies for the likes of EVGA and Corsair. Quality varies depending on how much you're willing the spend. Very little expense was spared with the XPG Cybercore, meeting Intel's ATX 12V v2.52 guidelines.
Image 1 of 3
Strangely, the XPG Cybercore looks better on the inside. The black PCB is joined by sleek-looking premium components. You'll be hard-pressed to locate anything that could be considered "cheap." Even the two massive capacitors are from Nippon Chemi-con. Before these PSUs were connected to other components, I was expecting good results.
Both the 1000W and 1300W units have good enough passive cooling that the Nidec fans barely had to do anything. It was only when really pushing the testbench with an overclocked AMD Ryzen 5950X did I manage to get some audible action. In terms of performance, both power supplies performed without issue.
While these units aren't quite as advanced as what's available on the market with 80 Plus Titanium certifications, XPG has priced the Cybercore well for those who are looking for a more premium power supply.
XPG Cybercore: What's not good
I couldn't find anything outright wrong with the XPG Cybercore. It's an excellent power supply, but the choice of capacity is limited to just two models. Not everyone requires a power supply that can supply 850W of power, let alone one that can handle up to 1000W or 1300W. It's likely XPG will launch a few more (cheaper) models, but for now, you'll need to spend more.
It's a little on the pricey side too. be quiet! Makes some excellent PSUs that cost around the same but come with an 80 Plus Titanium rating. Not only is the be quiet! PSU more energy-efficient, but it also offers better overall value.
XPG Cybercore: Competition
There are numerous solid power supplies available, but if you're wanting the very best on the market, you'll need a PSU from a reputable brand. be quiet! is one such established brand with plenty of options available for PC builds. The be quiet! Dark Power Pro is one of my favorites with its excellent build quality, reliable power delivery, and efficiency.
Corsair is another big name in the PSU world with many models available, spanning from basic affordable PSUs to more advanced and high-capacity power plants. Something like the CORSAIR CX550F RGB would be ideal for less powerful PCs with a mid-range CPU and GPU.
When moving up into the territory for overclocking flagship components, XPG Cybercore really comes into its element. It's always important to consider just how much power you'll require and decide accordingly. XPG Cybercore will be overpowered for most PC builds until ADATA brings out an 850W or 750W PSU.
XPG Cybercore: Should you buy it?
You should buy this if ...
You need 1000W or 1300W of power capacity
You want a premium 80 Plus Platinum PSU
You don't mind spending $300 on a power supply
You shouldn't buy this if ...
You don't need a PSU with such a high capacity
You use a mid-range CPU and GPU
Should you be on the hunt for a capable power supply for your next PC build, ADATA's XPG Cybercore PSU should be on your shortlist. You have the choice of 1000W or 1300W, which are both ideal for range-topping CPU and GPU components. The 80 Plus Platinum rating is also great, but these are expensive parts and will be overkill for mid-range hardware.
Using the 1000W PSU with an Intel Core i5-12600K and NVIDIA GeForce RTX 3070 in one of our test benches caused no issues throughout a number of tests. The 1300W PSU also performed well inside a PC and interestingly, the fan barely spun up for near-silent operation. It's a testament to all the premium components ADATA added to its shopping cart.
All of this fancy tech comes at a price, however. Starting at $259 for the 1000W power supply could be a tough pill to swallow, but it's more than worth it. The massive 10-year warranty provides peace of mind that you won't need to swap out the PSU for many years to come, especially if graphics cards continue to require more power as further advancements are made.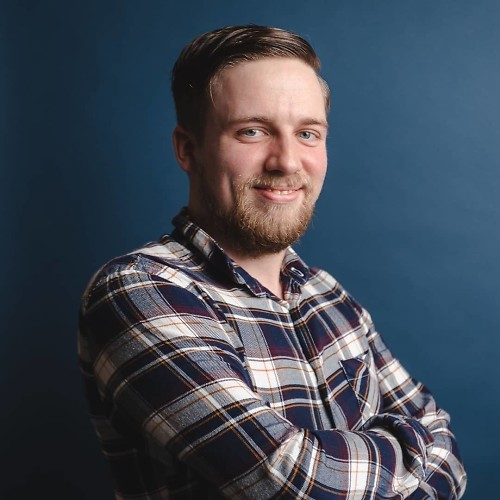 Rich Edmonds was formerly a Senior Editor of PC hardware at Windows Central, covering everything related to PC components and NAS. He's been involved in technology for more than a decade and knows a thing or two about the magic inside a PC chassis. You can follow him on Twitter at @RichEdmonds.