Best power supply: Top PSU picks for gaming and more
Find the best power supply for your PC.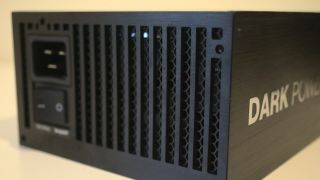 (Image credit: Rich Edmonds | Windows Central)
A power supply unit (PSU) is arguably the most important part of any custom PC since none of your fancy components would work without it, feeding the necessary wattage directly into the motherboard with separate cables dedicated to graphics cards and storage. You'll need to consider at least a couple of factors when choosing a PSU, namely the total power draw of your parts and a form factor compatible with your PC case.
ATX power supplies get their name from the original 'advanced technology extended' title, but nobody calls them that anymore. They're the most common form factor and likely what you're looking for unless you're building a compact Mini-ITX desktop, which pair with SFX and SFX-L variants. These acronyms are confusing to newcomers, but if you're unsure, aim for an ATX power supply exceeding your wattage requirements with an efficient 80+ Bronze efficiency rating from a reputable brand, and you'll be fine.
We've made our favorite picks in various categories to help explain the difference between these chunky cubes as we go. You can take a shortcut on the decision-making process as we cover some deeper features that can help with cable management and compatibility.
---
Corsair RM750x 750W
Best overall PSU
Specifications
Wattage: 550W
Modular: Fully
Efficiency: 80 PLUS Gold
Form factor: ATX12V
Cooling: 1x 140mm fan
PCIe: 4
Warranty: 10 years
750W is a good sweet spot for gaming PCs in 2022, especially if you're considering the best graphics card from NVIDIA or AMD. The RM750x from Corsair is a monster of a PSU. It's fully modular, allowing you to use only the cables that are required by your motherboard and connected components.
The PSU is cooled by a single 140mm blower, which has a decent curve depending on the current load and the zero RPM fan mode keeps things quiet during lighter usage.
If all that wasn't enough already, Corsair backs this PSU up with a full 10-year warranty. Its MSRP is $130, which could be viewed as a little too pricey for some builds, but regularly enjoys discounts and is one of the best power supplies for gaming PCs.
---
Corsair CX Series 450W
Best budget PSU
Specifications
Wattage: 450W
Modular: Semi
Efficiency: 80 PLUS Bronze
Form factor: ATX12V
Cooling: 1x 120mm fan
PCIe: 1
Warranty: 5 years
The Corsair CX450 is an interesting power supply, and that's not just because it can be found for as little as $50. This 450W variant is actually made by two manufacturers: Great Wall and Channel Well Technology. Depending on which version you manage to purchase, you'll have slightly different efficiency figures and audible fan curves.
But really, when it comes down to it, the CX450 is an extremely good PSU for the price, backed by Corsair's fair five-year warranty. The 80 Plus Bronze efficiency rating ensures this PSU is good at converting as much AC power into DC with as little waste. It's not all good news, however. The single PCIe connection may restrict expansion or use with GPUs that require additional cables.
Then there's the fact this PSU is only semi-modular, meaning the main power rails are hard-wired into the unit.
---
Seasonic Focus 550W
Best 550W PSU
Specifications
Wattage: 550W
Modular: Semi
Efficiency: 80 Plus Gold
Form factor: ATX12V
Cooling: 1x 120mm fan
PCIe: 2
Warranty: 7 years
Seasonic may not be the most renowned brand for power supplies, but it's actually responsible for plenty of PSUs out there from reputable brands like NZXT. The Focus series is Seasonic's mid-range line of power plants, and this 550W unit is more than enough for most PCs. It's semi-modular, is rated at 80 Plus Gold, and delivers stable power to all your components.
It may be semi-modular, but Seasonic allows you to pick and choose which peripheral cables you wish to use, as well as an optional PCIe cable if your GPU requires it. It's a little pricey for an 80 Plus Gold PSU, but the level of quality you receive with a Seasonic power supply shouldn't be overlooked.
---
Corsair RM850x Fully Modular PSU
Best 850W PSU
Specifications
Wattage: 850W
Modular: Fully
Efficiency: 80 Plus Gold
Form factor: ATX12V
Cooling: 1x 135mm fan
PCIe: 4
Warranty: 10 years
If you plan on using the latest GPUs from AMD or NVIDIA and want a capable processor with plenty of other components connected, you'll want to step up your power headroom estimation to about 850W. Corsair's RM850x has more than enough to supply reliable, stable power to all your expensive parts.
It's fully modular, as expected at this price point, is cooled by a magnetic 135mm fan, and is 80 Plus Gold rated. Backed by a full 10-year warranty and using premium Japanese capacitors rated for 105 C, you'll have no issues running your PC with this best power supply for gaming PCs.
---
be quiet! Dark Power Pro 12
Best 1000W PSU
Specifications
Wattage: 1,000W
Modular: Fully
Efficiency: 80 Plus Titanium
Form factor: ATX12V
Cooling: 1x 135mm fan
PCIe: 8
Warranty: 10 years
be quiet! makes some high-quality PC components, and the company's PSU range is renowned for low noise and stable operation. Take those traits and throw in 1000W and 80 Plus Titanium efficiency rating and you get the be quiet! Dark Power Pro 12. This 1000W unit is an absolute behemoth in power delivery.
It's expensive — and I'm talking the price of a GPU or CPU expensive — but you get a fully modular PSU with a 135mm fan to keep everything cool under load. There are eight PCIe connections, which shows just how serious this PSU is at supplying power, and you can choose between multi- or single-rail 12V modes.
---
FSP Dagger Pro
Best SFX PSU
Specifications
Wattage: 650W
Modular: Fully
Efficiency: 80 Plus Gold
Form factor: ATX12V
Cooling: 1x 92mm fan
PCIe: 2
Warranty: 7 years
FSP is a manufacturer of PSUs that makes units for other companies, including be quiet! They make solid power supplies that are reliable and provide clean and stable current to connected hardware. We're big fans of the FSP Dagger Pro range of SFX units that are well designed for use inside more compact PC builds.
This 650W model is fully modular, has enough capacity to handle a full gaming rig, is 80 Plus Gold rated, has a warranty of seven years, and has a powerful 12V rail. The fan can get a little loud when pushed with a heavy load, but it's not something that you'll notice much above other fans spinning up inside the case.
---
What about other PSUs?
Why you can trust Windows Central Our expert reviewers spend hours testing and comparing products and services so you can choose the best for you. Find out more about how we test.
It's difficult to choose a good PSU for your build as there are many out there from reputable companies. PCs only really need around 500W with a single dedicated GPU, and a 1000W PSU from an unknown brand will likely not be as good as an 850W option from the likes of Corsair.
One thing we strongly recommend avoiding is saving too much money. It's best to spend a little more on this component to get a unit that sports necessary protective features, as well as great reliability and support from the manufacturer. Just remember one thing when shopping: Wattage isn't everything. Don't go for the highest number you see.
How much wattage do you need?
Depending on what components you plan on installing inside the PC, you'll want to have a power supply with additional headroom in addition to providing enough power to all the components. PSU manufacturers have their own calculators, which you can find below, but we recommend around 700W for most PC builds.
NVIDIA also recommends PSU wattage limits depending on which 30-series GPU is selected. There's likely not going to be a scenario where more than 900W of power will be required by your system, making such a PSU rather pointless, unless you're building an enthusiast rig.
Higher efficiency means less waste
80 Plus is a certification system to show the efficiency a PSU is capable of. Percentages are provided for 20%, 50%, and 100% loads. If your system uses about 250W at peak demand and the PSU is capable of handling 500W, you're reaching the 50% threshold. This is where power supplies are generally considered to be most efficient.
Swipe to scroll horizontally
| Load | 80 Plus Bronze | 80 Plus Silver | 80 Plus Gold | 80 Plus Platinum | 80 Plus Titanium |
| --- | --- | --- | --- | --- | --- |
| 20% | 85% | 87% | 90% | 92% | 94% |
| 50% | 88% | 90% | 92% | 94% | 96% |
| 100% | 85% | 87% | 89% | 90% | 94% |
The higher up in the table you go, the more expensive the PSU will become. An 80 Plus Bronze is considerably more affordable than a range-topping 80 Plus Titanium, for example. When it comes down to it, you won't notice much of a difference between the 80 Plus tiers, aside from a heat output and power draw.
Get the Windows Central Newsletter
All the latest news, reviews, and guides for Windows and Xbox diehards.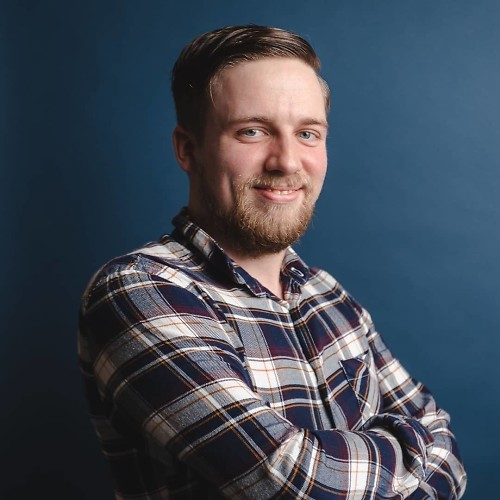 Rich Edmonds was formerly a Senior Editor of PC hardware at Windows Central, covering everything related to PC components and NAS. He's been involved in technology for more than a decade and knows a thing or two about the magic inside a PC chassis. You can follow him on Twitter at @RichEdmonds.