be quiet! is no stranger to power supply units (PSU), and the company has been making them for many years. The latest release is the new Dark Power Pro 12 series, which includes the 1200W and 1500W variants. Usually, we'd recommend around 500W for most PC builds, even with capable processors and the best graphics cards. Still, these days you can expect your rig to pull a little more, especially with NVIDIA's upcoming GPUs.
That's what be quiet! promises with the new Dark Power Pro 12 series of PSUs. These monstrous power supplies are 80 Plus Titanium rated, meaning they're incredibly efficient. At just 20% load, the 1200W and 1500W models should be able to meet 90% efficiency, 50% load should result in an efficiency of 92%, and finally, 100% load should see 94%, on paper at least.
So not only do these new PSUs offer a tremendous amount of headroom for even more enthusiast PC builds, but be quiet! promises excellent efficiency and cooling for a whisper-quiet rig. That's what's promised on the side of the box, so how does the 1200W Dark Power Pro 12 PSU actually perform in the real world? This is what this review will showcase to you before buying one.
be quiet! Dark Power Pro 12 (1200W)
Bottom line: If you need to build a PC capable of harnessing the power of the most capable CPU around, as well as NVIDIA's upcoming RTX 30 series GPUs, you'll want to install a decent PSU. The be quiet! Dark Power Pro 12 is more than a decent PSU. This series of power supplies offers incredible performance.
For
Sleek design
Massive capacity
80 Plus Titanium efficiency
Digital with multiple 12V rails
Quiet
High-quality components
Against
Overkill for most PCs
Expensive
be quiet! Dark Power Pro 12 tech specs
Capacity: 1200W, 1500W
Dimensions: 200 x 150 x 86 mm
Type: Modular
Fan: 135 mm, fluid bearing
Efficiency rating: 80 Plus Titanium
Operating temp: Up to 50C (122F)
Warranty: 10 years
Manufacturer: be quiet!
be quiet! Dark Power Pro 12 is a seriously powerful PSU
The Dark Power Pro 12 has plenty going for it as a PSU. Firstly, there are six 12V rails, which not everyone will appreciate or recommend you use, but it's often viewed as a safety feature. Think of it like circuit breakers inside your home. It's better for you to channel power to specific circuits, so if one trips, you don't burn out everything else.
It's a similar story for multiple 12V rails, and while this doesn't improve performance per se, it does provide better protection against damage should anything go wrong. You're not forced into using all rails, however, since there's a handy switch that allows you to switch between single- and multi-rail operation.
Following on from the 12V rails is the actual certification be quiet! managed to get applied to the side of this PSU. 80 Plus Titanium means this PSU is incredibly energy efficient. As with most electronics, you're going to lose a little energy inside the PSU to heat and other waste, but more expensive power supplies are far better at delivering as much electricity as is taken from the wall.
Image 1 of 2
Digital PSUs are becoming a thing now, and we took a look at the excellent NZXT E series of power supplies that allow you to connect the PSU to your motherboard for accurate data and better power management. But that's not as good as it can get with digital PSU. The Dark Power Pro 12 from be quiet! takes it further yet with full control over power factor correction (PFC), two coils, one capacitor (LLC), 12V synchronous rectifier, Full Bridge MOSFETs, and more.
Swipe to scroll horizontally
| Load | 80 Plus Bronze | 80 Plus Silver | 80 Plus Gold | 80 Plus Platinum | 80 Plus Titanium |
| --- | --- | --- | --- | --- | --- |
| 20% | 85% | 87% | 90% | 92% | 94% |
| 50% | 88% | 90% | 92% | 94% | 96% |
| 100% | 85% | 87% | 89% | 90% | 94% |
The goal with your power supply is to convert electricity from AC to DC for your internal components to operate stably. This requires some clever electronics to take the power from your wall, mess around with it and make sure it's stable for your CPU, GPU, storage drives, and other accessories to use. be quiet! ensured the Dark Power Pro 12 series is up to that task.
be quiet! Dark Power Pro 12 delivers plenty of stable power
Image 1 of 2
The unit itself is made of metal, as is the case with all power supplies, but it's an absolute brick. Not only does it feel hefty to handle, but it's also sleek-looking. The all-black paint job will look good in all PC builds. Since the PSU is fully modular, it's easy to create a clean result with just the cables you require.
be quiet! include the following cables inside the box:
24-pin ATX
2x 12v P8 (one with 2x P4)
5x PCIe 6+2-pin
5x SATA (16x SATA, 2x MOLEX)
2x Peripherals (6x MOLEX)
Just by looking at the above list, you can tell from the offset this PSU is designed for some serious performance. Interestingly, you'll need to use the included C19 cable to power everything as it's not compatible with standard three-pin connectors. be quiet! even bundled some cable combs with the PSU, which is excellent for keeping everything looking neat and tidy within the PC chassis.
To see what this power supply can do in terms of efficiency in a real-world scenario, I installed it inside a modest test bench, running an AMD Ryzen 9 3900X CPU, ZOTAC RTX 2060 GPU, 32GB of DDR4 RAM, and two M.2 SSDs.
The single 135mm fan is more than capable to keep the internals of the Dark Power Pro 12 cool, even when put under considerable load. It's a be quiet! Silent Wings 3 and I'm sure by now you already know I'm a big fan of it, much like some of the blades offered by Noctua. Measuring in at just 30dBA (of a load around 600W), just shy of your refrigerator running in the kitchen, you won't notice this PSU at all.
This is the sweet spot for PSUs, around the 50% load marker. Looking at how much was being pulled at the wall and comparing that to what was being used by the PC as a whole, we're looking at an efficiency of between 95% and 96%, which is within the error margin of what the 80 Plus certification should see.
What you might dislike about the be quiet! Dark Power Pro 12
There's not really anything to dislike about the Dark Power Pro 12. be quiet! got pretty much everything right here with an enthusiast PSU. You likely don't need a 1200W or 1500W power supply. I don't recommend anyone purchase one for a standard PC build, but these aren't your ordinary PSUs.
If you plan on picking up a new AMD Ryzen Threadripper and NVIDIA's upcoming RTX 30 series GPUs, you'll easily get into the high three figures for watt power draw, possibly even crossing 1000W. That's when these 1200W and 1500W models shine. They're expensive, but if you can afford one and happen to have enough power inside your PC case to hit 600W and beyond regularly, it's a good choice.
Should you buy the be quiet! Dark Power Pro 12?
Yes, but only if you require the headroom right now. 1000W+ power supplies are a little niche simply because no one really needs that amount of power. Still, NVIDIA is showing that to take PC gaming to the next level, its new GPUs will require considerably more electricity, which is where something higher than a 500W PSU will be required.
The 1200W Dark Power Pro 12 is a fantastic PSU. It supplies stable, clean, and reliable power without much of a whisper from the 135mm fan. Even pushing the system with an overclocked RTX 20 series GPU and AMD Ryzen 9 processor did little to dent the available capacity this unit offers. That's okay with me when we're talking 80 Plus Titanium as the draw from the wall isn't much higher than what you're actually using.
As well as outstanding efficiency and high capacities, the Dark Power Pro 12 ticks all the right boxes, being fully modular, digital in that there are plenty of safeguards with six 12V rails, and it's a sleek-looking package. If you need a new PSU, have the available budget, and wish to build the PC for the longterm, this is a great choice. Take full advantage of the included ten-year warranty.
Unlimited Power
be quiet! Dark Power Pro 12 (1200W)
Incredible power delivery with no noise

You likely don't need the be quiet! Dark Power Pro 12 series PSUs, especially the 1200W and 1500W models, but they're incredibly well-made power supplies. be quiet! did an amazing job here.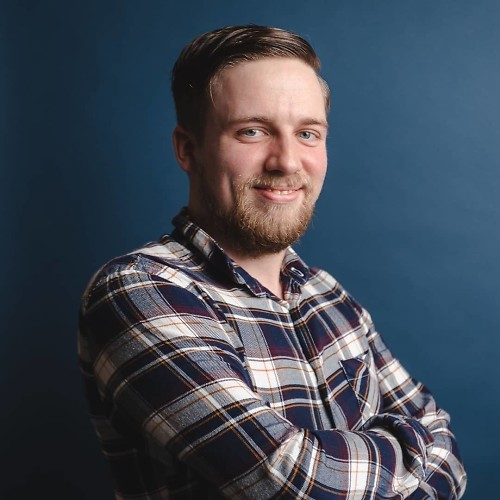 Rich Edmonds was formerly a Senior Editor of PC hardware at Windows Central, covering everything related to PC components and NAS. He's been involved in technology for more than a decade and knows a thing or two about the magic inside a PC chassis. You can follow him on Twitter at @RichEdmonds.