Advertisement Feature
You don't need to go it alone when it comes to tech trouble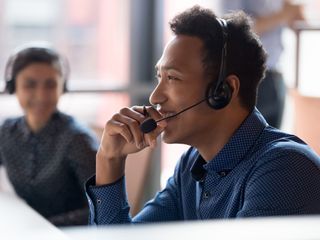 (Image credit: Shutterstock)
Some say distributed work is the future, and more people than ever will now choose to work from home after getting a taste of it. And why shouldn't they? It's easy, it's convenient, and it's comfortable. The benefits in many ways far outstrip the drawbacks.
Well, with one noteworthy exception.
Whether you're an entrepreneur working out of your home office or an employee remotely connecting with the workplace, telecommuting means you no longer have direct access to your corporate IT department. That means that if you run into any technical issues, you're basically on your own. Sure, you could try calling the tech support department for whatever hardware or software is failing... if you relish the idea of spending several hours on hold for someone to walk you through several solutions you've already tried, that is.
There's a better way. Better than dealing with inconsistent product and technical support, and better than repeatedly bashing your head against a problem to no avail. Through JustAnswer, you have access to thousands of highly-rated, verified tech specialists with expertise in just about any tech problem you can dream of.
Named by USA Today as one of the 7 top online tools for the pandemic, JustAnswer connects you with specialists from a wide range of disciplines, including computers, laptops, smartphones, software, and Internet. Immediately after accessing the site, you'll be able to enter into a one on one chat with a tech support professional who'll help you solve your issue in minutes. Fast, secure, frustration-free, and most importantly affordable, JustAnswer has already helped over 10 million people stay connected, productive, and entertained.
Sign up now for a one-week trial membership with unlimited chats for just $5, and cancel anytime.
It's important to remember that you're not alone. For all your tech support needs, JustAnswer is only a few clicks away.
Windows Central Newsletter
Get the best of Windows Central in your inbox, every day!