2020 was the year small games ruled the world
Games that fostered community and allowed you to play with friends were desperately needed this year.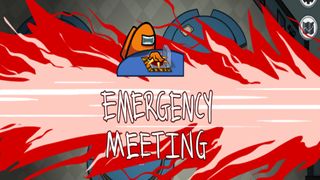 (Image credit: Windows Central)
Huge, AAA games once again dominated headlines in 2020, even if it wasn't always for the best. It makes sense, since these are the titles that dominate conversation in the gaming industry. They're the biggest, flashiest, and most expensive and whether we like it or not, they steer trends.
However, 2020 was a bit different. Sure games like The Last of Us Part 2 won all the categories at The Game Awards and Cyberpunk 2077 broke pre-order records, but the real conversations in gaming this year involved much smaller titles. A lof of the big successes this year involved games that seemingly came out of nowhere, or were typically more for niche audiences, and a lot of their success comes down to the pandemic. With people being trapped indoors (for the most part), a lot were looking to games for entertainment and socialization, and games offered a road for people who wanted to have fun with friends and family from afar.
For example, Jackbox Games, which makes the Jackbox Party Packs of party games, saw a huge uptick in traffic on its servers almost immediately after people started staying at home. The company, which is only made up of a 40-person team, saw traffic hitting and exceeding its peak days.
"Our games are designed to play together in the same room, playing on a big screen, everybody takes their phones out and plays. What we've seen since we've been under this quarantine is every single day is about the [level of] traffic of Thanksgiving — it's actually higher than Thanksgiving now — and every weekend is as big or bigger than New Year's Eve, which is typically the biggest night of the year for us," CEO Mike Bilder told Gamasutra earlier this year.
There are some barriers to playing Jackbox online since it was built to be played on one TV, but the proliferation of programs like Zoom helped to overcome this obstacle. Jackbox even leaned into this by posting instructions on how to use video conferencing programs on its website. If you had somebody marginally tech savvy in your group, you could figure out how to play it. I know of many places where a Jackbox night became a mainstay during the pandemic. It even happened over here at Android Central a few times.
Other multiplayer games like Among Us, however, didn't need people to learn that extra step. The 2018 free-to-play mobile game became a huge success over the summer thanks in part to Twitch. It's become a crossover hit elsewhere thanks to its low barrier of entry and easy-to-understand gameplay.
Everybody has played a version of Mafia or Werewolf at a party, and Among Us capitalizes on that by basically being Mafia in space. You and your party are on spaceship and must succeed at a variety of tasks while also sussing out an Imposter, who has to go around sabotaging the ship and killing off the crew. Since everybody understands the concept, it's easy to hop into, but the multiple maps, different minigames, and potential strategy means it's difficult to master. Additionally, it was available on mobile and PC with cross-platform capabilities. No matter how you played, you could play online. Now it's available on the Nintendo Switch, making its reach even wider.
Other games that would've been considered for niche audiences before the pandemic have also taken off. Arguably the biggest game this year was Animal Crossing: New Horizons. It's not a "small game" like the others here, but it had an established audience and a cult following. Strategy and simulation games can be huge crossover hits (look at Stardew Valley or Harvest Moon), but don't have the same appeal that other genres do. However, word of mouth and dropping practically as soon as stay-at-home orders went into place made it a must-buy not just for gaming fans but for people just looking for something cozy, joyful, and bright to distract them. People I knew who never played games went searching for a Nintendo Switch so they could play Animal Crossing — which of course proved to be difficult since Switch consoles were hard to find for months following March.
Animal Crossing also tied into some of the social elements people craved. Being able to visit other players' islands allowed for basic interaction, but some ran with it. For example, for my birthday my friends hopped over to one person's island, set up some "happy birthday" elements, and dropped me gifts for my island. Others posted pictures to social media showing off engagements and even weddings held in Animal Crossing.
Both the Switch and Animal Crossing were almost completely responsible for Nintendo's huge success in 2020. Animal Crossing: New Horizons sold over 22 million copies, according to first quarter results, which made it the second highest-selling Switch game of all time. It was played on over 50% of all Switch systems from April to June.
Fall Guys was yet another more niche title that did way better than either developers or players planned, thanks in part to it being free-to-play on PS Plus when it launched in August. It's a battle royale game where multi-colored beans race across various obstacle courses, which makes it easy to understand and difficult to master. In the first 24 hours, the game had 1.5 million players and the servers became overloaded, making getting into a round difficult. Less than a month later, PlayStation announced it became the most downloaded PS Plus game of all time.
Finally, no rundown of 2020 would be complete without truly the biggest gaming success of 2020: Phasmophobia. This ghost-hunting game is truly indie — having only one developer with no formal development training or experience and being in early access — and wouldn't be what would typically top Steam charts. However, after getting traction on Twitch in October thanks to a few very popular streamers it became one of the top-selling games on the PC platform for multiple weeks in a row. At the time of this writing, it's still third on the charts, behind Cyberpunk 2077 and Counter-Strike: Global Offensive.
Phasmophobia goes far just based on its premise. It's a ghost-hunting simulator where teams of four go into different haunted locations and investigate, either having to exorcise a ghost or just figuring out the details around a haunting. The game's presentation is rough and there are a lot of bugs to contend with, but the core game is unlike anything on the market. Plus, it's terrifying. It's a game built for jump scares and streaming, since each round is different and the ghosts can pop out at any time. It also utilizes some unique technologies, including the players' microphones, which few games use but many should.
It follows a lot of the trends we've discussed already — it's a multiplayer game, it's easy to get into but difficult to master, and it has a low price of entry (it costs just $13 and you can play it on basically any PC) — but it's also just a unique game tugging on a niche.
"I think everyone is always on the lookout for multiplayer games based around having fun with your friends rather than competing against other players, whether it comes from a known development team or not," developer Dknighter told IGN.
It's unclear if this trend will continue into 2021, especially if the world returns to semi-normalcy. However, I believe the world will always want multiplayer games, especially ones that are easy to pick up and play. I've played all of these games this year, and most have offered a way for me to interact with friends that are on the other side of the country. I live in California, but most of my family and social circle live on the East Coast. I had my birthday party in Animal Crossing, screamed with friends in Phasmophobia, and also learned new things about long-time friends in Among Us (not always for the better, either). In other parts of the internet, I continued my social life thanks to games. I played a Dungeons & Dragons campaign in Roll20 with friends in different time zones. My partner was able to keep up his X-Wing tabletop game habit by playing with people across the world in Tabletop Simulator.
Games can never truly replace in-person social interaction. But when they provide a viable alternative in the middle of a crisis, it's easy to see why some became the titles on everybody's minds.
Get the Windows Central Newsletter
All the latest news, reviews, and guides for Windows and Xbox diehards.
Carli is the Gaming Editor and Copy Chief across Windows Central, Android Central, and iMore. Her last name also will remind you of a dinosaur. Follow her on Twitter or email her at carli.velocci@futurenet.com.