3.7 million people have signed up to try Windows 10 via the Windows Insider program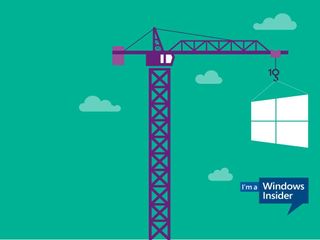 Microsoft has announced during a presentation at Build 2015 that 3.7 million people have signed up for its Windows Insider Program to try out preview builds of Windows 10 for the PC and smartphone.
This is yet another big increase in the number of people who have signed up to participate in the program. In late January, Microsoft said there were 2.2 million Windows Insider members, and earlier in that month the company said there were 1.7 million members.
On Thursday at Build, we learned that the Windows Insider program will continue even after Windows 10 reaches its RTM status, with Microsoft wanting to test new features and patches for the OS with those members before they are released to the public. The program could also add more update rings in addition to the "Fast" and "Slow" rings that are currently available, and that might include a "ludicrous" ring that will send out updates to Windows 10 on a daily basis.
Source: Neowin
Windows Central Newsletter
Get the best of Windows Central in your inbox, every day!
I'm one of the 3.7 million!
:)

I was the very first. You're all just imitations :P

Before you were, I am. :P

I signed up, Yesterday I put it on my Verizon Lumia Icon at 6:30am, I could not wait to get the Recovery Tool and go back to 8.1. It was slow, missing stuff, lock up and more issue. Does anyone like it. I didn't like the bigger tiles either

Yeah but how many actually download.

Exactly , I singed up but never downloaded.

And I'm another of those. :p

You're a disgrace to our name..

No he's not, people have choice

Right, but people sstill can make disgracful choices! Or wher would religion be? Or software developers? :)

Look it's not a big deal, it's up to u to decide whether you wanna upgrade your phone to W10 or roll back to W8.1, after all it's ur phone, and as a consumer you've the right of owning the best experience ur device can deliver :)

I used to be one too. I tried the preview for phones but i rolled back because i still can't use it and it's my only phone as of now. :) But probably after next week i will try the preview for desktops. It's more stable now. Haha

I used to aswell as I found the lack of being able to update a vhd to be inconvenient

Where do you get that wallpaper?

Removed after about an hour, due to no office apps on phone

yes me too... both WP10 and W10

I'm virtually one of them.

Tempted, but I can wait :) when its out, there will be many windows 10 PC's in my household :)

All hail the conquering hero.

Me too.. Just to get disappointed with the half baked preview. Meh.

I am an insider... I just signed up..didn't download the TP..

A little off topic, but related to the future of the Insiders program:
I assume that we'll need actual copies of Windows 10 to keep getting Insider builds after its release, rather than being able to use whatever copies of the preview we've already installed? Does anyone know at this point?

M proud to be an insider of w10

I love w10! But I reverse back to 8.1.. Office is essential to me..

But only 1.2% are smart enough to know what an Alpha/Beta/Technical Preview REALLY is and aren't bitching in forums & comment threads, all day long, that something isn't working correctly.

So, you've convinced yourself the everyone who complains about Windows 10 DOESN'T comprehend how a preview works and DOESN'T know that certain things not working are simply attributable to code-still-in-the-works? Many of us understand this quite well, and are quite able to distinguish bugs/incomplete features from DESIGN CHOICES THAT SUCK.

That does NOT mean 3.7 million actually LIKE Windows 10. It means SOME of us want to have a legitimate complaint about how horrible it is.

I'm one of em. and this TP on my phone is not very nice. Not intending to go back anyways, will live with it...

I'm facing wifi problems in 520

Have been using it daily since November

I have the BLU WIN HD and still no Win 10 preview builds for it through the insider app. I wasn't expecting any until way later because, well, it's a BLU Phone. However it's still kinda frustrating.

Great this all is but I haven't seen a build so far...

I still haven't but eventually will

After I activated the guest account on my computer with the TP I only get a blue screen. Also after restarting.

Windows 10?!?! I'm still giving feedback on XP.

10074 works better than Win8.1 could ever hope to. If the final product is this close, I'll be a happy guy.

i have my windows 10 now in my lumia 925...thanks microsoft from philippines..

We're already beating Linux on the TP alone :)

I am one of them with build 10074...
I have a problem in this build, Cortana , store (grey tile) won't work or won't start at all... Any solutions? Apart from this the build is stable and nice.

You think its a good idea to download the latest preview on surface pro 3 i7 keeping in mind that its my primary laptop ???