6snap removed from store, along with all third-party Snapchat Windows Phone apps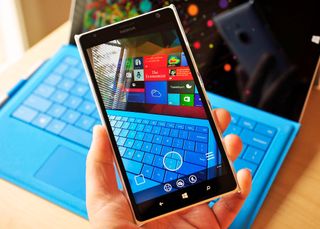 Looking through the Windows Phone Store today will alert you to the fact that there doesn't appear to be unofficial Snapchat apps available for consumers to download. 6snap, arguably one of the most popular third-party apps for Windows Phone, has also disappeared. The developer, Rudy Huyn, took to Twitter to confirm that the app (among others) have indeed been pulled.
6snap has disappeared as well as all snapchat apps on store. I will work closely with Microsoft now to convince snapchat to change its mind6snap has disappeared as well as all snapchat apps on store. I will work closely with Microsoft now to convince snapchat to change its mind— Rudy Huyn (@RudyHuyn) December 20, 2014December 20, 2014
It was only last month when we covered the service beginning to clamp down on third-party apps, sending out emails to users who have been utilizing said portals and threatening permanent account lock should they continue doing so. It's a strange move by Snapchat, should the removal of third-party apps be down to a case of request, since the service currently does not offer an official app of its own.
For now, you'll be unable to download 6snap or other third-party Snapchat apps from the Windows Phone Store. Also, we've received reports from readers that Snapchat have indeed acted on their earlier threats by locking their accounts due to using third-party software.
We'll update you all with more details as we get them.
Windows Central Newsletter
Get the best of Windows Central in in your inbox, every day!
Rich Edmonds was formerly a Senior Editor of PC hardware at Windows Central, covering everything related to PC components and NAS. He's been involved in technology for more than a decade and knows a thing or two about the magic inside a PC chassis. You can follow him on Twitter at @RichEdmonds.
Before making such move they should have hit themselves with hammer that they don't exist on a platform which has reportedly been aclaimed of being on top by 2022 and currently has a good consumer base :/

Xd :) you mean according to my predictions in my forum topic?:p http://forums.windowscentral.com/general-microsoft-news-discussion/32809... Nice to see that this is becoming a widely acclaimed fact among people.

Hahahaha no.!!! Read it on an article but I read your forum now.!! +720 :) :)

Well on wpcentral only that some party like ad duplex (survey takers) they even estimated that WP will be the top most OS by 2022

I just had a nosey.. How daft

Then you hit your head on the nightstand and woke up :P Posted via the Windows Central App for Android

WP's userbase aside, I got at least 20 of the people I know on Snapchat to sign up. That's 21 people that had a Snapchat account because of 6snap. I know it doesn't seem like much on an individual level, but how surely I'm not the only one who convinced people to get a Snapchat account as a Windows Phone user...

You are exactly right. I have a Snapchat acct because of 6snap. If they would develop the app for WP they would have more customers. All they have done now is make me not want to use Snapchat. If this is how they are going to operate, they can go, well you know what they can go do to themselves. Its ridiculous to send people harassing or threatening emails when they don't even have the app available for us.

I absolutely agree with u its not fair that android or apple or even google get all the good apps and we get the boring ones like candy crush saga.that came out years ago and we've only just got it.i think windows need to get their act together and start letting us have the latest version apps like snap chat and things like candy crush soda etc. Who agrees with me???

this sums up everything thats wrong with WindowsPhone and its users. remember when they said this takeover would happen in 2016? because thats not happening. lets all wait for 2022.

Lol I would laugh to see that ever happeneing Posted via the Windows Central App for Android

Lol I knew this was gonna happen that's why I never pay for a third party app! Sorry devs

Yep it was but no background agent in free version :/ I planned to buy one but after recieving email from snapchat had to cancel my plan :/

Snap chat are just jealous about how one man could develop an app that is 100 times better than their own!and the whole team couldn't just think about WP....
Scared much??
Rudy you're the man

+1520 well you gave it your all Rudy! I officially hate Snapchat now after the email I received from them yesterday and my account getting locked permanently though. They have zero respect and are so un professional.

Odd thing was, I went to look for it today. Disguised it was... Gone girl.

I paid for it, but really, I got enough use out of it that I don't regret it. I'm just bothered that I can't get on Snapchat anymore.


Snap chat are losers. I hope they rot in hell.

That is ridiculous logic. I hope people sometimes chose not to pay you for the job you do.

Time to switch to Snapchat alternative apps?

Skype Qik is what we need to be promoting and let Snapchat go bankrupt. Lol I like Skype Qik so much better. I'm done with SnapChat after this bull.

Qik really needs a "who viewed this" feedback of some kind

Unfortunately Qik only does video.

Skype Qik send just videos...

That is all right by me personally because I always believed the platform didn't need it the way folks describe it did. Microsoft's platform has grown significanly and will continue and new services will eventually replace it but I do think an official app will come.

That's such a bummer that they took it down. Glad I have an iPhone too though :-/

I'm really not happy to hear they have taken snapchat off windows phone! I miss it already :-((

+1030 I don't care about that s hit

+I don't use SnapChat, but I hate them anyway.

+930 (even though I don't use it)

Hey Gautam read your review on flipkart on 930 ..!! Cool u having an awesome time with it :)

LOL! Thanks mate! There are really few reviews on the 930's page (all thanks to Flipkart for keeping the 930 page..... like a secret! and also to Microsoft for their typical non-advertising habit and out-of-stock problems). I only tried to boost the sales a bit more higher by elaborating my own positive experience. Many consumers actually take reviews seriously, I believe. And this was to help 'em folks!
Glad you found it! :D
(Sorry everyone for going off-topic!) ;)

Enthusiastic people like us are WP's greatest asset. Keep doing the great work!

+1030 Bad Snapchat Bad Service Bad Employees--Good Rudy Good Service Good Dev..!!

+1520. Dirty, penicillin needing, fuckin cunts.

+830 Snapchat is kinda dumb anyway

PRECISELY! Don't support my platform? I won't support your service.

If only doing the same with all of Google services were that easy...

It is easy, get rid of all your Android devices and close your Google Account.

And how I can see videos? Vime and Dailymotion have nothing

@neo158 Did the same last month..!! Only things remaining are BooTube and their DNS Server..!!

The only thing I use from Google is YouTube. Have absolutely no use for the rest and other than a select few (Windows Central being one), I have Google AdWord blocking set on IE. If a website requires I allow Adwords to view their site, I pass. Most often, there are other sources for the same information.

I do exactly the same, I block all google in my hosts file though

That I do. And I have no Android device But I do need my YouTube account. If anything to post useless comments and fueling flame wars.

.....right in the p.....??

Outrage aux consommateurs

Now what will there be am official app ?

They lose many users on the Windows phone platform, so... I guess they'll work on it soon?

Maybe once they see they lose a couple millon people, they'll see that the 3rd largest phone os is a decent user base. Windows Phones are popular with the younger demographic because they're cheaper devices, they're also the demographic that uses snapchat. Hopefully they'll get their dev team to make the 1,dev 6Snap the official wp snapchat for WP. Everyone wins.

I wish the entire mobile nations would pile pressure on this issue.

See what those idiots sent after a complain about this: "Hi there, Thank you for you for taking the time to contact us. Your bug reports, feature requests and other feedback are very helpful. Due to the volume of email we receive, you may not receive an individual response unless we need additional information. However, please be assured that we do keep track of feedback and sincerely appreciate your help. If you are an Android user experiencing an issue, please consider helping us beta test new features and bug fixes. If you are trying to report abuse, please refer to our Abuse and Safety center, bla, bla.. Best,
Team Snapchat" Those idiots aren't planning it. They are just leaving us dying.

Yep, my account was permanently locked last night for continuing to use 6snap. And now it is gone. Wow.

Has not happened to me yet but when it does I will create a new account and continue to use 6snap.

Whenever they lock your account, just change your password. It's happened to me at least three times now haha.
Either way its stupid that they would pull it from the store and not offer an official app. They're turning into the next Google.

Yeah, if I didn't know better, I would guess this service was a Google property.

After 4 or 5 times they will lock it permanently and you won't be able to do that anymore.

They locked my account yesterday.. This is getting annoying..

I'm starting to spam snapchat twitter.. Can anyone join me?
I'm going to use the hastag #snapchatforwindowsphone

I'm with you, we should make this hashtag trends

This is absolutely becoming a trending topic!

Yeah, we should all start doing this. +1

@MicrosoftRulesAll:
Or... You could just move over to Twitter completely and just forget about Snapcrap going on.

Ah the life of a Windows Phone user. Starting Twitter campaigns, making petitions and generally cursing developers.

Why couldn't you n bale that hashtag more smaller? #snapchat4wp passion and simple and not so long.

For everyone to know that is windows phone that need the app ( many people may not recognize WP as windows phone)

Done! As of an hour ago, there were TONS of them under that hashtag :) I just added my own, because my account was locked as well. Idiots.

I joined, that hashtag is doing pretty well :)

I rarely tweet, don't use Snapshit but tweeted this because they are douche bags.

We've long been using the #MobileEquality hashtag for all companies that snub Windows Phone.

I'm on my way, a little late but I did that to them yesterday

Seems like Snapchat is going to arrive soon to Windows Phone Store

Everything is to arrive soon on Windows Phone..... Starting to dislike it.

I don't think so, they're just playing jerks..

Maybe. But it makes no sense to do what they did until AFTER they released an official app. There is no plausable reason they would WANT the blowback and hate from deleting their customers' accounts which undoubtedly include people who primarily do use the official apps on their Apple or Android devices but had to use a 3rd party on their Windows Phone. Release the official app first and then they are no longer the bad guys because customers had a chance to switch and not lose their accounts.

The only plausable reason for them to do this is to force people onto Android. I would assume they've been getting money from Google to stay well away from WP.

Lol. Do you not think before making statements like that? Snapchat is also on iOS, not just Android. And why would Google pay to bring over Windows Phone users? They are just under 4℅ of global market share and most owning low end devices. Posted via the Windows Central App for Android

The truth is Snapchat is right. Rudy is an awesome developer, but lets face it, he is making a profit on the Snapchat service and he is doing it without the consent and/or authorization of the plataform. Being a developer i would hate to see someone else (person and/or company) profit on a service I've created and mantain, specially if it puts in risk the security of the users.

Doing something because you are in or have the right isn't always in your best interest. Like going thru a green light when you see a cement truck running the red light. Or telling peasants with no bread to eat cake instead. The latter isn't far off the mark of what Snapchat did.

Fuckin bastards...... I use snapchat very much..

Spam the bastards on Twitter #snapchatforwindowsphone

Done! #snapchatforwindowsphone

Why not spam them(snapchat) for good

Well then it looks like I'm never using Snap chat ever again. Even if there's an official one. Well done.

Its stupid... I received an email from snap chat yesterday.

Yeah my account got locked permanently, sucks. Then I did another one it's the only option for now

Yep! I got mine locked once because of that. Send them an email saying that I'm no hacker, I simply have a windows phone and there's no official Snapchat app for that, for that reason, I'll keep using 6snap. Changed password and here we go again! Now no more 6Snap on the store? Does that mean that there's a Snapchat official coming for wp users?

No. It just means they hate us.

Are third party android and ios apps also removed?

Yes, but they have an official app

Don't really use snapchat. Oh well, I'm just looking at that Lumia 925. Damn Microsoft ! Bring that design back ! :)

They did.. With the L1520 but without the aluminum frame :)

Then that's not the same design

I'm glad I don't really care for Snapchat, but this is still utterly ridiculous. Just give us an app already.

If this is at there request then more fool them. I am not going to switch platform, I just wont use Snapchat. Sure alot of people will do the same. Snapchat, you will lose out.

You could always use WindUp by MS Research, seems to do a similar thing to SnapChat.

No, you can't. It has nowhere near the reach that Snapchat does. People on Android and iOS don't use windup. This is an example of an app that windows phone needs to be competitive. Regardless of your usage of the app, there are millions of people who DO use it.

Actually yes you can, why wait for an app that will never arrive. Just find an alternative and use that instead, WindUp is just one alternative. Those millions of people don't use WP therefore my point still stands.

I get what they're doing. They were hacked for celebrity nudes using third party app on Android. They are clamping down for security. Fine. No problem. But refusing to produce an app for all platforms is ridiculous. At least work with Rudy to make 6snap official. Note: I don't use Snapchat, I just want people to shut the fuck up about it, lol.

I believe with all the hacking and leaks that is in the news recently, companies are doing what they feel they can to be safe. That probably includes ending access from non sanctioned, non official apps. I have no idea if this actually does anything to make those companies safer, but I think this is the principal reason for it.

@theblankat:
And they certainly have every right to take steps to make their service more secure.
But they should either provide an official app (themselves) or cooperate with one of the third-party-developers (Rudy for example), to give their app the official blessing.
This would be good business practice.
Just for clarification: I don't use Snapchat myself. I'm just tired of the weekly discussion which app's the one that's officially holding Windows Phone back...

If , as some are suggesting, this proves to be because they are releasing an official app soon then this is somewhat justified. BUT as I have written on my Twitter many times (@jamesofilmiont), they should have released an official WP client first and then gone for the blocking users and taking apps down. After all, this stems from Snapchat's inability to protect users' data and create a secure API. Why there is no official app yet baffles me. WP is now huge and growing... particularly in one of Snapchat's largest market areas i.e. young teenagers /budget users. Even MS realise this with the 730 "selfie" phone etc. Snapchat just literally cannot be bothered to make another app I think. They are profitable as is and they like it.

Less than 3% is not "huge".

3% is not the global figure. The average global market share for WP is 10%.

That number still represents about 50 million people. What company wouldn't want 50 million potential additional customers?

It's not less than 3%, it's greater than 3%.

They need to make a real app, then remove the third part apps

Never used it, what was so good about snapchat?

Best I can tell from this mess is that it is better than a sharp stick in the eye, but just barely.

From what I can tell it was useful for sending short, self-destructing messages to friends and family and got infamous for people sending pictures of their privates to others because of the auto destroy feature. Never had an interest in using it because of the bad rep.

Disgraceful. Good way to lose users

Been holding off using 6snap since they threatened lockouts. Lame practice by them.

Good news. Kill it with fire.

What is that Microsoft tool for sending messages.. Not Skype, the other one.

WindUp is the name of the app!!

I was looking into Windup earlier but its not cross platform...

Geez! I use snapchat every hour! Damn u snapchat makers!

So people who have the app,can you use it still or no?

nope, can't open snaps. Can apparently still send them

I can still open messages, I think it really depends if Snap Chat has officially locked down your account. Although I don't use it often, so I don't think they're too motivated to crack down on me. ;)

Fuck off you goddamn officials at snapchat!! Provide an app or go fuck yourselves its as simple as that. If someone else is doing your work don't interfere with them. They worked hard when you didn't

A service that lets you send photos & videos to your friends for a limited time (between 1 and 10 seconds).

I know,I know, but we don't even need that number of messaging apps

We were having an amazing December and now this. :(

So they ll release officiual soon

Snap chat is such bullshit. I've sent them numerous emails to support the windows community

what's a snapchat lol ?? no serious I never even use it before

No probs for the tip-off Guys, as well as tweeting @Snapchat using the #snapchatforwindowsphone it may also help to keep visiting this page on the Snapchat site and vote Windows Phone: https://support.snapchat.com/ca/incompatible

+1520, voted and thanks for link

You should have commented earlier, this is so helpful. I voted on the link. Thanks man.

Rich, any chance you could pop the link to the Snapchat site in your arcticle to help users "support the cause"? https://support.snapchat.com/ca/incompatible

Just make an official snap chat then u idiot devs.

Yeah I got locked account email other day and changed password. Hopefully they'll be releasing official app soon or this is reaction to Sony hack and privacy concerns with third party apps.

6snap removed from the store, along with ALL SNAPCHAT windows phone apps. I could understand that of they provided their own official up, but since they don't move their butts to make one, they can't do that, fucking idiots

They only have that miserable thing over here.... https://support.snapchat.com/ca/incompatible I don't even know if it gets saved what people select...

I hope they have a nightmare about us every night

I don't snap when I chat so sucks to be them.

@JohnWMack:
But it seems there are quite a lot of people who snapped since they can't chat any longer...

How do you know if your account is locked? Mine logs in, but wont load snaps.

I did it once something like 1 month ago, I'm gonna do it again!

Good thing I don't use snap chat or other third party apps.

Why such hate towards windows. I'll never know. Especially because so many companies got there start through windows. Sigh.

They locked my account as well...

Change your password. You can only do it thrice though before it's permanently locked.

Does anyone still use this app anyway? Snapchat isn't as secure as people initially thought and there are tons of better ways to share photos/videos with friends. This glomming on to every new social network thing is weird. (Granted, I sound like an old man screaming "Where is my MySpace?".)

Tons of younger kids still use this. It's still hugely popular with the high school set.


Someone go to Snapchat's HQ on Venice Beach, CA and show them all the Snapchat on Windows Phone tweets and the comments on here!

Suck my dick snapchat for changing the terms and condition

They locked my account. 6Snap was like my number one app for communicating with others. Now what am I suppose to do? Windows phone is really disappointing me lately.

You could consider communicating over phone, Facebook, SMS, MMS, Skype or just meet up with your friends.

That would make life too much like life.

While it's not my number 1 way of communicating with friends, I did use it quite a bit. Just saying "Ohh, how about using a different way of communicating" isn't always that easy. If your friends are using snapchat, they're not all going to switch to something else just because one person doesn't use it. Not having Snapchat definitely hurts WP. Whether people say it's not a good app or not, it is incredibly popular.

Your friends value using a free app more than talking to you. That's cold... It's ok, you're not the only person on the planet who has no friends.

Much appreciated information Rich, keep us updated. Best regards!

I build an app wrapper for td bank and got tue same threats, I had to remove it from the store within few weeks after launch. They also do not have nor do they plan to have a windows phone app. In fact they explicitly say they don't intend on building one. It is strange, some companies rejection of windows phone - they did build a new black berry app for their new phones... So its not about market share.

But my account is already been locked

Already changed but its locked

Microsoft built a platform so it is their responsibility to attract developers to it. I do not support the idea of third party apps because it really is taking someone's idea and riding their coattails to success. Why cry foul when they ask you to stop? Come up with original ideas. I am probably going to be unpopular for saying that. And no it is not an attack on Rudy (a very bright developer who clearly loves the platform). It is the principle of all this. Let us stop whining about what other platforms have and instead support the original developers busting their butts for very little reward at times to support WP. If you want Google stuff then go to Android. You can't yell at KFC for not selling Big Macs. So if Snapchat says no then let us use Qik. As long as they do what they want then let us do what we want. Promote developers supporting the platform in unique and original ways. Leave these other people alone. Why are we obsessed with trying to be them instead of highlighting the many ways WP is great?

That's a great argument it really is. But who has the time of the day going around convincing their friends and family to use windows phones and Qik? It's not about the apps or the platforms. It's about what your friends and family members are using, and that is iPhone and Android, unfortunately. And to be "in the loop" you need to be a snapchat user.

I too agree with how frustrating it is. I however think of what Apple did with iMacs. They lost the market share to PC but they didn't waste time in carving out a niche for themselves. Buying an expensive iMac became something for the hip and cool and it is working for them. Microsoft has no plan you carve a niche for themselves because they keep switching approaches. One day it is a focus on imaging, then low end devices. One day metro design is the way then next it is hamburger menus. Now they have just quit exclusivity and are making IOS and Android apps while Apple and Google run their hands in glee. Heck even BlackBerry is sticking to their guns.

I agree that MS can seem flakey in many ways but they are sticking to their guns where they get their bread and butter and thats enterprise, software and cloud services. Right now they can afford to mess around with WP and even if mobile is the future its not the end for them if they dont succeed with Phone. MS is hard at work carving their own way with Win10, one patform for Server, PC, XBOX, Tablet and Phone.

So, thettk, you're saying that Microsoft should develop alternatives to every social media website? As for 3rd party devs, they step in when the site/service devs don't bother to offer a WP app. Sadly, for iOS and Android users, they end up with sole source apps that aren't always as good as they could be. 3rd party devs don't bother to compete with official apps. Sometimes, the competition produces incentive to offer something better. Rudy dev'd a WP app for Wikipedia that is so good, it has become the "official" WP app and there's a link to it on the Wikipedia website. The only thing that Snapchat offers that is unique is the self-deleting pic. WTF? Unless you're sending X-rated selfies, you can use the default message service, Facebook Messaging, Twitter DM, and on and on it goes.

Find it unacceptable to be honest. They have pure ignorance towards the Windows Phone platform. To be honest, I think I might just stop using the Snapchat service all together, even if they create an official app... Sorry but 6snap was fantastic.

I think I agree with you sir

How are they ignorant of Windows phone? Adoption has been dreadful for the platform. It now commands less than 3% of sales worldwide and is dropping. Obviously they see no compelling reason to waste development time on a small platform when they could be working on platforms the overwhelming majority of people use. If anyone may have been ignorant, maybe you didn't understand what you were getting yourself into when you bought a Windows phone. You shouldn't expect people to take it seriously. Even Microsoft doesn't support it ful!y!

It makes no sense for these apps that rely on user base to create value in their company not to include Windows Phone. The only logical reason is to help manipulate number of users when it matters. In other words after they go public they will release an app for Windows Phone and Blackberry to help them show growth and more penetration into developing countries. But they want to save that "demand" until needed.

Any possible future use of snapchat I was considering has just been flushed down the toilet along with snapchat customer service levels. What a bad way to treat their clients.

I have been with Windows Phone since day one, so have all my family, but many of us were using snapchat via third party. If they can't get something going within a month, sadly it'll be time to kiss windows phone goodbye..

Why not just kiss snapchat goodbye? Is it really THAT much of a deal breaker for you?

Yep it is, everyone I know uses it to communicate. Now its like, "oh sorry I have a Windows Phone, we don't have snapchat" makes the OS look terrible as a whole, and I love Windows Phone.

I agree with you. While not everyone uses it, it is still incredibly popular and a huge group of friends isn't going to boycott the app just because one person doesn't have it. Just telling someone "Ohh, just don't use it." Or "Ohh, use a different way to communicate with them" just isn't that easy. If it's how friends are communicating, than not having the app will keep you out of the loop and feeling alienated. Not having any form of the app including 3rd party will definitely hurt WP.

Seeing as you all use WP then why not use WindUp, it essentially does the same thing as SnapChat anyway?

WindUp have for Android and iOS? You know that Android and iOS are the majority, right?

I didn't see it in the play store earlier today. I did send them a feedback email asking them to go cross platform with it. Doesn't Visual Studio have tools for pushing your app cross platform?

It does, so why aren't SnapChat making their app cross platform?

Nope, but we don't have SnapChat on WP so it's an alternative. There was no stipulation that it had to be cross platform.

They are the ones who lost here. They lost customers.

Do you get notifications on cyber dust? I don't at the moment

Can people not use Qik instead?

Try getting everyone over at once, that's the issue.

Sometimes I feel like there is some kind of conspiracy against WP platform, maybe from Google or Apple to block developers of building their apps on it!

I don't think it is a conspiracy. It is reality. It is business after all. Why help your competitor out?

me too guess they are bribing specially google to coz they earn less then Microsoft in android and now windows 10 stratergy can kill them.

I think this means mobile war.

Looks like it's time to start using Skype Qik app now.

If you just send videos...

This is a very sad day for WP

Fuck this shit, I'm going back to Android or maybe even Apple.

So every great apps will be removed since MS gets his ass fxxk up with Nokia for HERE APPS.

The funny thing is only yesterday Microsoft Australia were promoting a Lumia in a local paper with being able to snapchat your friends, that is now misleading as it cannot happen.

Well hell, guess I will just use Cyber Dust going forward!

Many Quora apps removed too.

I got locked out of my account a week ago.

Fuck you Snapchat. I haven't used the service till now and will never use it. They don't have time to publish an official app but to remove the ones that make the service survive.

Never saw the point of this app really!

Millions of people do, that's the issue, so even if you don't use it many of us do, which makes the OS look pretty unappealing.

I haven't been locked yet but expecting it

Just use Skype Qik and Cyber Dust

And Google is the one that's evil, right? Posted via the Windows Central App for Android

Something that all the people moaning about snapchat probably hasn't even thought about. #1: Due to the very nature of the service they offer, 3rd party apps are a threat to their survival because a 3rd party app receiving a snap can maliciously be coded to "save all snaps" in order to bypass the auto-destruct feature. I'm quite sure 6snap followed the rules with it, however, how hard would it be for a developer to make something to bypass that security feature? #2: If you're sending photos that you want to make sure aren't being saved and that will auto-destruct, then that's just plain ignorant. There is no such thing, even with snapchat and every other service that claims to make it available. I mean, really, how hard is it for someone to take a screenshot and forward it all over the internet? Do you really think an angry ex won't do that? Stop moaning about the lack of a snapchat client, and start practicing smarter security, as in don't ever send a picture to someone that would worry you if it were to leak out for the entire internet to see. My 2 cents.

So are they making an official app, or just being assholes?

I'd rather an official API than an official app at this point.... then 6snap could come back.

Some one needs to hack them Sony style. Convince them to make a windows app. All of us lets take to facebook and email and flood them with comments.

Hahaha best and funniest idea I've seen yet XD

OMG this would be hilarious.

Where's anonymous when you need them.

I don't use it, but they are one more arrogant like Google a$$oles.I think they side with Google to completely neglect WP platform and destroy it. Those a$$oles are basically not good human beings, they are truly money minded bitche$ in the society.

Join in and share your wrath against snapchat. Share this group to all the corners of the world, and lets bring snapchat down. https://www.facebook.com/groups/360557027460293/

All in all, just another brick in the wall

Yeah I've had an account locked email so I contacted them about getting a official WP app but as of yet I've heard nowt. Dickheads imo.

Seems abit unfair as snapchat have took away third party apps, but aren't willing to an official app for wp...

I believe they'll launch an official app now.

What the bloody hell man? -_-

We should all hit their email and twitter and facebook especially since they don't even have an official app. What a disgrace.

It literally does no good to do that to them. They just ignore it and they send you back shitty emails with links to ios and google stores. It's complete BS.

Ahhh, this is why I kept getting an error code as I was trying to buy ad-removal from the app last night.

All they're doing is protecting their users. You'd have known how big the problem if only your/your gf/sister's photo would've leaked in a pile of leaked photos.
With that being said, I hope they deliver an official app to the windows store in the near future.
I'm happy for the fact that they do care about the privacy of its users.
Just be clear that windows phone users were never their 'official' users.

Yeah they made that plain and clear to me in the email I received yesterday from them and they even had the audacity to tell me that my windows phone isn't supported and they put a link to the google store and IOS store just to shove it in my face. F*ck them.

Duck you top along with Snapchat. I am an official user of snapchat since 1 year ago

I guess now I'll have to show people my dick the old-fashioned way: In person, with a flourish of my trench coat.

The most hilarious comment on this thread. +1 for you, good sir Posted via the Windows Central App for Android

How about taking Polaroid photos of it and then mail them via the old fashioned mail service, wrapped in a white envelope? The security is about the same

You have a voice. Email, tweet, facebook them.

It doesn't do any good...trust me.

They are doing this because Snapchat clients will need to security due to their goals for money transfer

So basically he doesn't like the fact that they hold him back from being a literal camwhore enabler.

To hell with you... People just stop using it & start exploring alternatives

+1520! I'm done with them!

I've flooded @snapchat and @snapchatsupport Twitter accounts but they never answer back it's very unprofessional

And spamming them was professional?

What a dick move. I can understand pulling third party apps on platforms with an official app, but this is just assholic...

So If I hard reset my 928 to update there goes my chance to recover another app. I'm wondering if there is a work-around.

Typically if that's the case and you already "own" the App it still gets installed despite no longer being in the store. At least in my experience... Once.

https://support.snapchat.com/ca/incompatible Everyone just klick on windows phone! (but I have absolutely no idea if it gets saved...)

That's cool because Snapchat permanently locked my account yesterday anyways because they are dicks. F*ck them.

Considering the main usage for their product is sending pictures of dicks, I'd say they're pretty consistent

Why don't snapchat create their own app.. Moron....

I don't use snapchat, but they are really &€&%€%€&%%€&€!!!!

Instead of doing this they should just have made a official app

Snapchat CEO Evan Spiegel on being hacked: 'It's not okay that people steal our secrets' http://www.theverge.com/2014/12/17/7411607/snapchat-ceo-evan-spiegel-on-... Guess he got upset about third party legal hacks too. Can't blame him for being in a bad mood right now. He probably just doesn't want to deal with this crap anymore.

If that moron CEO is upset about Sony hack or any hack, educate him that WP is more secured than Android and iOS, and hackers cannot hack his pet app on WP platform that easily.

Damn it
Dus was such a grt month for wp

Such BS. I asked them when an official app was coming out. I got.... No response at all.

My account got locked... I used 6snap.

No more Snap Chat options, Instagram still in beta and not updated for months, Pinterest came and went within a few months. Not good. Instagram did the same stuff a few years back. One step forward, two steps back for the app situation.

Yeah they locked my account yesterday too. Assholes. New API when

If you're going to be a sick snapchat then freaking make the app!

"We've noticed that you have continued using third-party apps and we have locked your account." Well Team Snapchat, I've noticed you continue to lack an official app. Do you suggest I buy a new phone or what?

i just read this news before...........they the owner of snapchat need to come out with a windows app, or im going to SNAP

Go fuck yourself snap chat.

Snapchat not able to stand on windows phone with there official app and now they removed the client apps also. WTF Same with the Instagram Beta app.

Let them improve their security and provide a decent windows phone official app better than this stupid move. Stupid idiots

So... Now what?! I have no Snapchat!!!

What is snapchat.? Did I miss something :p

Locked out as well. Maybe if we all use snapchats support line and tell them to make a WP app they will realize how many users they have on WP?!

Account has been locked, 6Snap says to use supported apps. So..... I guess no Snaps for us WP users :(. No more booty pics!!!

It's their service, they can do what they want with it. That said, they're missing out on customers, however small the numbers in the grand scheme of things, and that is daft. They should produce an app - and not a half baked web wrapper beta job! Good grief.

Snapchat would be making sense if they had an official app on the WP store. This was a senseless act by Snapchat to be forcing Rudy to take it off the WP store. He is just promoting their FREE application on WP. He's charging no money, so it's not like he's making money off of their app. And in the meantime until Snapchat decides to make a WP app, he's getting WP users to join Snapchat...

Actually he makes ad revenue but I doubt its much

I don't use snap chat, but this is just stupid. It's things like this that are such a huge step backwards for windows phone. With an already limited app store, it needs all the support from developers it can get. This is just backwards, and not good for current, or potentially new windows phone owners.

I appreciate the "rallying the troops" mentality but I'd say forget Snapchat altogether. There's XIM and Skype Qik for Windows Phone (hopefully MS merges them). Support the services that support WP!

I hope someone hacks Snapchat like Sony and forces them to release a Windows Phone app....assholes

This obviously means that there is now an official SnapChat app for Windows Phone.

Everyone should download Mark Cuban's new app called " Cyber Dust" which is the same idea (i think?.. I dont use either of them) and boycott snapchat for their lack of support on WP

It's sad people resort to vulgarity. Just don't use snap chat anymore. When they notice the loss revenue, maybe they will support WP. As far as them not wanting 3rd party apps. That's their prerogative. They do own the service. Protest where it hurts them, the pocketbook.

This is so funny. I love how everyone here seems to hate on snapchat for removing a unoffical client. All of you guys agreed to their terms and conditions so now you can't complain about account suspensions or unoffical app removals lol.
Snapchat is legally not at all wrong if they don't wanna support WP. It's their service and their decisions. If you don't like it - fine go use something else lol

The best case scenario is, Snapchat works with Microsoft and Rudy, to make 6snap the official Windows Phone Snapchat client.


Guys don't worry, there is a new app: Whichapp. Its like whatsapp+snapchat. Noè is only for ios but they are coding really hard the wp and android version..

Let them know what we want. #SnapchatForWindowsPhone on twitter

I think this means the official app is about to come out...

Snapchat...my phone choice comes 1st...you come 2nd....i need my phone more than you..goodbye ...i can actually live without you..

I replied to their email and said that since they won't support WP, to close my account. There are alternatives available to WP now for self-destructing messages. I also said that will no longer support their service and try to get everyone I know to switch to another one.

I tweeted snap chat support and asked if they were going to make an official app or leave us windows users in the dark. I will see .

Snapchat is cack anyway. The self destruct element is anulled by screenshotting, after which it might as well be WhatsApp or any other messaging service. Interesting that this comes just after Pinterest pulled their Beta?

Then they should release an official app for windows . I mean how hard could it be??

Make sure you don't delete it if you have it installed. Lol

Guys - make sure you all have voted for your respective platform on this website. Companies usually only believe in cold hard numbers when it comes to making decisions on what platforms to develop for. https://support.snapchat.com/ca/incompatible

Makes sense... I mean for what this service is used for.

It's pretty much useless on my phone right now. I can't download snaps and not sure if mine are getting out. Guess its time to find another app.... Skypeqik anyone?

It's pretty obvious but... Why don't they just bring Snapchat to WP?!

People still use this crap?

So the future of Windows phone is getting dimmer and dimmer

Because of a shitty company like snapchat? Uh, I think not.

https://support.snapchat.com/ca/incompatible If a ton of people actually voted .....

I'm not an attention seeking teenager, so I dont use snapchat. But its a douche move to force the removal and to ban people that use 3rd party versions of the app.

Oye koi gal nahi....bolo Tara rara....

Everyone should go to @snapchat and there Facebook page and just pound their comments page until they give in!

But But But... 3rd party apps on WP are so much better than official ones !! this was bound to happen , using hacked API / reverse engineering the apps to work / by passing the recomended methods , offcourse they will remove these apps. Its funny some users are commented lets abandon Snapchat as they are focused more on their users security/ data.

I really do not understand the hate towards creating apps for windows phones?! Android is messy and unreliable, windows is a much better base to work on. We wouldn't have to use third party apps if the original creators just appreciated the huge percentage of us that use windows phones!! Either create an official app, or let us use the third party apps. Why alientate a huge chunk of the population completely?

https://www.facebook.com/appsforwindowsphone/photos/a.349222751914105.1073741827.349206268582420/361425244027189/?type=1&relevant_count=1 Let's claim the app!!!

So... I have no idea what Snapchat is. The only thing I know is that the name sucks.

They locked my account. Lots show them our hate

The official SnapChat may be a security cesspool best left to the masses of Google'sAndroid a k.a. Cesspool Sr. and Apple's iPhone a.k.a. Oblivious, iCattle users.

Here is an interesting update. My daughter who has been locked out of her account using 6Snap tried to log onto the official SnapChat app on her sisters iPhone 5S... And guess what... Her account is still blocked!!!!! Now this is a totally stupid situation that has arisen where you can't even use your account on an official app... I mean WTF!!!!

That's an option only if the account isn't permanently locked, which I suspect is whats happened here.

I was blocked from logging after inumerous emails from "team snapchat" for using a third party app. Man, where's the fucking official app them????

Whew good thing I have a Android as a backup but still why would I carry 2 phones. Unless you have a Work phone and hate it. But still my Lumia 925 is my main driver while my S3 is backup

Disappointed with this. Lost 6snap when I had to hard reset my phone because of the Chive app.

I guess they just dont want WPusers to be on snapchat

So make an app, snap chat. Friggin Jack asses.

A lot of google regular app's developers moved out from Windows, should MS spend some money for them in order to bring some great apps come into Windows party? As rich as MS, money should be able to solve many things out there.

Is stupid the idea about of some official app developers about don't create app for wp maybe Google or Apple has paid to those companies an exclusivity right of create official app just for android and ios. Also is no wise the idea of Microsoft about quit some alternative app like 6snap .

Here's a simple solution... stop using it, stop giving shit, and for the love of God stop begging them to create an app. If you have a WP you've made your decision with your dollars. Now stop worrying about free "apps" that don't make or break anything.
If you want to make them or any other developer sweat, you have to abandon them the way they have you. Some of you will cry about your "friends" using it. Well get your FRIENDS to stop using it as well. If you can't get your friends to stop... well shit man, maybe you don't have any friends at all. Because if they value a free app over your opinion they might not like you enough to 'snapchat' with you anyway.

Hey guys. Help us great awareness on this. If you have twitter, use the hashtag #snapchatforwindowsphone in your tweets. Mention anyone you want. But lets try get this trending

I am so unhappy with Snapchat, they went ahead and banned my account even after I stopped used 6snap. I really hope Windows Central reaches out to Snapchat about this.

It's because of the malicious 3rd party apps that were stealing credentials and/or pictures. They have no way of knowing what a 3rd party app does and they don't want more news of peoples pics getting stolen as it sets a bad reputation for them. It is just unfortunate that no one cares about windows phone enough anymore to bother making 1st party apps for it. Oh well. If you badly need snapchat, time to get an iPhone, that's the cold harsh reality of it and don't let anyone tell you any different.

The Snapchat team have to make az official app then close any other unofficial... this act was so bad... by the way if skype Qik have photo and text sharing... will be far more better than any Snapchat like social app. Skype Qik is growing fast...try it and feel the smoothness in the app!

I don't understand how Snapchat can complain about Windows Phone users downloading third party apps when they haven't given us their official app to use. Rather unfair that we now can't use Snapchat nor can we use 6snap - despite it being better than the official app. If they're going to start locking accounts and deleting all third party apps then they better bring out an official app to the Windows app store asap.

That would be the logical thing to do. Clearly they have no sense of logic here.

For the second time they have locked my account because i'm not using an official app for Windows Phone... What a bunch of idiots.... Probably they are in Googles pockets since they obviously have no plan for making an official app.... I hope Windows Central are sending e-mails and calls the CEO of Snapchat every day....until they come up with an app for us! Until that happens they could let 6snap be the "official" one.

Reset your snapchat password 6snap works fine then...

Not if the account is permanently locked!!!

Let's get to 10000 https://www.change.org/p/snapchat-make-snapchat-for-windows-phone#share

Both my kids will likely switch to iPhone in March, when eligible for new phones. This was a tipping point.

Well, still works for me... sad to be honest, it's a fantastic app, I'd say even better than the official Snapchat app on iOS and Android. Rudy Huyn needs Microsoft's backing in this, shame it was pulled from the WP app store :/

This move by SnapChat has sparked some frustrations. I saw it come across my Twitter feed that someone started a petition to encourage SnapChat to make a WP client on top of using the incompatible link on their page. For those interested in signing the petition to have an Official SnapChat App since 3rd party ones are closed down: http://t.co/LirLXmoDQZ (Change.org petition) Let's share this out, re-share, see if we can blow away the target set by the guy who created the petition. I think if they saw real numbers on how much interest there was, it would help resolve this issue and maybe encourage more developers to reconsider their anti-WP stance.

If the Snapchat CEO's are any smarter which I currently think are not they should purchase 6Snap from Rudy instead of working on a new project for it. I mean, Common you have the solution clear and successful in front of your eyes why make or try Risking to Create a Bizzare App and Launch it on the Store.... They should be thanking Rudy instead of blocking him.

currently the biggest problem I'm experiencing is that I can't download the snaps I get sent... I'm quite sure other people are experiencing the same thing, am I right? and my account got locked for the 10th time so yesterday night I made a new one, but yeah it isn't working thanks to the removal of 6snap....

Sadly Snapchat is very very popular and not having one is a game changer. Reviewers always give Windows phones good reviews on the whole but it always comes back to the lack of apps. And here we are... It seems impossible for Microsoft to really compete. Which other company is going to come out and say if it isn't an official app you can't use it.

I don't know if this still works, but a week or so ago you could simply log out of 6snap, go to https://accounts.snapchat.com/accounts/password_reset_request, change your password and log in with your new password. I'm currently still using 6snap after having to reset my password over three times. Still running! :D

Judging by the number of jobs advertised on their site, there's no one at Snapshot to write a WP version. Even if the asshats wanted to.

send bunch of emails to them about this shi.. lol I just sent 4 emails..

Use line instead its far better ....

I have an idea that may well solve this issue. We could ask Microsoft, who are more likely to listen to us than SnapChat, to make WindUp for iOS and Android. What do you all think of that idea?

How about we try to convince Snapchat to make their own app for Windows Phone. That would be a WHOLE lot better.

You know what I think. I think mobile war is upon us.

After having this done yesterday I bought an Iphone 6. The app gap is the biggest problem. You may say it's only one app, but it's not. I can get all of Microsoft's services on iPhone and sometimes they are even better (office is much better). Nov 8th I bought a Windows Phone HD7 without even looking at one, just because Paul Thurrott recommended it. I love the services Microsoft offers its just hard to believe in the hardware. The 635 which will be the most popular device this year doesn't appeal to the younger generation and the selfie craze. Honestly how do you not put a front facing camera in it. The 535 should have been released in all regions for the holidays. How much heartbreak can one fanboy take?

Snapchat's loss; they are making lots of enemies right now. On the flip side we have Fitbit, which for a long time ignored Windows Phone, and is now releasing feature after feature once it finally got here. We even have the barcode scanner BEFORE android gets it! How often does THAT happen?? :-)

When will we have snapchat again??

sad thing is that all phones have a million interesting applications just this windows is sooooooooo retarded

What a load of shit making millions from the app but yet you go and basically delete the app and lock everyone account its a fuckin joke well its snap chat that's getting a bad name for them self don't see what the problem was with 6snap worked perfectly fine for me other then the fact my account kept getting locked put the app back on or put the official snap chat on for these phones you should only have deleted the app when you solved the problem with the official app

I'd like to hear the logic behind this move. Why does snapchat refuse to develop a native app for us?

It's not really about that, not officially anyway. The idea here is that Snapchat wants to proclaim that they have deleted (and prevented the usage of) ALL third-party apps on ALL existing platforms. The obvious reason being the recent Snapchat leaks which did tarnish the app's name by a bit. I think that if we ride this out (and not overreact and give ourselves a bad name), this 'hiccup' may be beneficial for us on the long run since they'll now at least know that they have tons of users on WP which might persuade them to make an app sooner or later.

Ditch the snapchat and support Voxer instead. Very popular platform-agnostic app with IM capabilities, voice chats, etc. Besides, Snapchat's only use case is for d!ck pics.

Bh your making this phone stupider everyday! Like that's how o get ahold of some of my friend you cant just take that away from us. I dint understand why you took it away. You guys just keep adding in to my list of reasons windows phones are a piece of sh*t okay this is stupid! I hate this phone and I recommend no one get this phone!

Don't waste your time with a supid app like Snapchat. Yo have now Telegram App (much better thatn Whatsapp and Snapchat together). Telegram App it's for Windows Phone and other platforms, and you can install its excellent app for Windows desktop. It's 100% free, in 6 languages (more coming...), and it have the options to send messages (heavily encrypted and can self-destruct). It's everything you need to replace Whatsapp and/or Snapf*ck. The UI it's so good looking! Please take a look and try it for yourself: https://telegram.org/

Again, it is a great app, but the problem is I only have 2 friends that use it...

Ok. In first place, we have the power to change things. I invited some friends and they like Telegram App and installed it. I stopped using Whatsapp/Snapchat for these contacts. I made I post in my Facebook wall, and in the end, I will uninstall Whatsapp. All you need is to have curiosity, and realize that it's up to you to make the switch, nothing more, nothing less.

I hope 6snap is downloadable again soon!!!!!❤

Go snapchat, send me an email to stop using third party apps and locks my wife's account, so I tweet them with engine else, and i have no reason to use it anymore so I stop, then sends me a email saying they locked my account because I continued to ignore them and use third party apps. What scum bags.

Note to self: never ever buy a Windows Phone again. The phone itself (Nokia Lumia 630) is of good quality, but the WP system is totally, totally crap.

I think I have a solution to all of those who uninstall de 6snap! Every windows phone has an app called "app social" normaly it cames with the phone but you can also download it at the app store! App social is an app that helps you find other app, and 6snap is still there!! I know it was deleted from the WP app store but know you can download it from this app I found

I jsut went on app social but couldn't find 6snap there. Do you know why this could be?

I dont on mines it does!! maybe they took in off on app social too, try to find it. My account has been know temporily bloked, I have created a new account with is also boring and infair and as I have only windows at home I can only went to snapchat on my friends iphones. Its ridiculous.

So how long am I supposed to go without a snapchat app?

Microsoft is Croposoft... NOW I got my granddaughter wanting me to replace her 4 month windows phone for another phone that supports this third party app. snapchat. How I want my 560.00 refunded for MICROSOFT contact me at gwall@waasoft.com. You can not manage a third party? Then you can't manage my six cell phones anymore. Andriod here we come... What a stupid move.

I'm still able to Login and use 6snap after it was removed because I have it installed on my older phone (Lumia 520).

This is fucking ridiculous.. 1. There is no official instagram app and 2. They dont have a official snapchat app.. We are the only phone company who doesn't have these two apps.. I am very disappointed.. I want snapchat and instagram.. Idk why I chose to get this phone.. I dont want no fake ass app who gets me logged out of my old account.. Windows please put these two apps in the store because we really would appreciate
Windows Central Newsletter
Thank you for signing up to Windows Central. You will receive a verification email shortly.
There was a problem. Please refresh the page and try again.