Snapchat is clamping down on 6snap and third-party apps, threatens to lock accounts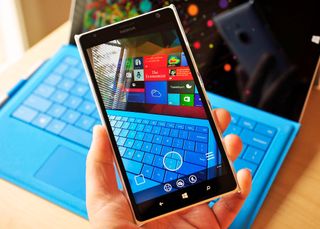 Snapchat has a had a rough few weeks in terms of security. People's photos were allegedly stolen and posted online recently through the use of a third-party apps. Those apps used reversed-engineered APIs to access the service, which creates a significant vulnerability in account security.
Now, the company appears to be taking a hardline against the practice by sending out emails to those who have been utilizing third-party apps, including 6snap found on Windows Phone.
Numerous complaints have streamed into Windows Central from people receiving emails from the company asking the user to stop using third-party Snapchat apps:
The email then directs users to snapchat.com/locked for more information, which reveals the consequences for not heeding their warning:
On iOS and Android, avoiding third-party apps is much easier than Windows Phone since the former operating systems have official apps. Windows Phone does not, so people need to rely on apps like 6snap by developer Rudy Huyn or they must go without.
For what it is worth, Snapchat has said they will develop a public API to avoid such security breaches in the future. However, there is no ETA on when that API development will be completed.
For now, users will evidently have to stop using third-party apps on Windows Phone (and Android and iOS) or risk having their accounts permanently locked. However, the consequences are obviously more dramatic for those with a Windows Phone.
Source: Snapchat Blog; via: Windows Central Forums; Thanks, Elias, and others, for the tips!
Windows Central Newsletter
Get the best of Windows Central in in your inbox, every day!
Daniel Rubino is the Editor-in-chief of Windows Central, head reviewer, podcast co-host, and analyst. He has been covering Microsoft since 2007 when this site was called WMExperts (and later Windows Phone Central). His interests include Windows, laptops, next-gen computing, and for some reason, watches. Before all this tech stuff, he worked on a Ph.D. in linguistics, watched people sleep (for medical purposes!), and ran the projectors at movie theaters because it was fun.
It took Rudy to develop a basic Snapchat client (v1) less than a month... Then, why the whole f.... team don't want to develop an app for Windows Phone? I don't care about chat.. Just an app with picture/video viewing and sending abilities. Is it that hard? I don't think so. It's probably about money, as always.

This is exactly what I don't get. Companies act like it is a chore to make these apps but a single developer tends to make superior products in a fraction of the time. Take the Destiny Stats app on WP. Bungie selfishly chose not to make an app for WP but one guy takes it upon himself to take the private APIs and has a very functional app whose quality and info is on par with an official version and he did it in a couple months.

Agreed - these f*&ktards act like they need to invest a million dollars to put out a working Windows Phone app, when reality has shown us 1 man can create amazing things in probably 80 hours of work. Imagine they put 2 people on this, they could have a working app in a week. Oh MY GOD! THAT'S SO EXPENSIVE!!! SCREW YOU SNAPCHAT!

While I agree with your sentiments... Why not send that in an email message to the Snapchat team? Perhaps it may help if that see that users are that concerned.

https://support.snapchat.com/ca/incompatible please use this form!

+920
Going to get my sister, her partner and our mum to fill it out too!

BINGO..I couldn't agree more ...people should consider sending their comments that they are posting on this site to snapchat. With any luck it'll ignite a spark under their asses...just sayin :)

I totally agree with you. I'm mad with them as well, because my account got locked permanently. I think that they should trust 6snap.

Maybe they are just taking their lead from Microsoft and prioritizing on the platforms with more users? At least thats the rationalization being put forward in the forums for why MS apps are worse on WP...

Today, You win the internet. Excelent comment ;)

That's just bullshit. Listen, the population of the world using smartphones is closing in on billions. Microsoft has at least 3-4% of that pie as it stands now. That's a shit-ton of users. It's not like there are 5 guys in a basement using Windows Phone. Let's get f'n real here. There's a sizable portion of users that have this phone and there's a need (a DEMAND) that should be filled. MONEY CAN BE MADE with Windows Phone apps for MINIMAL investment. All this BS about not supporting WIndows Phone because the user base is too small is just that - BS! I'm gonna go kick my dog a few times

Tell that to Microsoft as they seem to see more value in ios and android users than users of their own platform.

Listen, they have made that call. Now, wait for Windows 10 as that is where the features and official app experience will come up to parity. Patience my friend.

Yeah, I'm gonna go kick a dog too!!

I'm going to go kick Snapchat's dog.

End thread. Posted via the Windows Phone Central App for Android

I usually have something to say bout these developer's but i honestly can't say anything about it because what you said is very true :D

Do you know how long its been since snapchat came out for android and iOS?, and that there is still no official app on wp?. Posted via the Windows Phone Central App for Android

Yeah, its about money. They probably pay their programmers by the hour instead of buy the project, which is why it takes 2 years to produce an app that an independent programmer will do in 2 weeks.

This is most likely true.

The funny part is, I'm willing to bet 6Snap is more secure than the Official Snapchat on iOS & Android.

First Secret now Snapchat, who else is going to dick around with WP because they are too effing lazy to make an official app?

This doesn't just affect Windows Phone though, ALL smartphone platforms are affected. Rudy could speak to them and see if 6snap can get around this issue until they release the public API though.

yup, but yet there are official clients on Android/iOS. I would never use third-party app to risk my security if I had an official app available to download.

Or, perhaps this: Since iOS and Adroid make up all but 6% of the market, perhaps an argument could be made that Snapchat is purposely discriminating against a tiny minority. Perhaps legal action is in order. Or some attention from the FTC. Is there an attorney in the house?

Nobody cares about WP but us power users and a few smart developers that see its potential. At this rate WP will be gone in a few years. They aren't doing anything hardware or software wise to convince people to switch to WP. Our app store is made up of 3rd party applications based on half assed APIs that are usually a shell of the real application that's on iOS or Android phones. Just another frustrated WP user here.

Just to make a point, I am neither a power user or a developer. :)

Tell them brother,if all WP users are just like you maybe things would have changed for better.What they rather do is rant about a f**cking flagship device when WP Appstore is completely f*ckd up.Just another frustrated WP user here.

The reason ppl rant about flagships is because they are more relevant than ppl think! They create excitement with developers and powerusers but the most important thing they do is create an aura with ppl that aren't that tech savvy. Those ppl usually think (and some would say rightly so) that specs matter. I'm kinda sick of ppl saying "but WP OS doesn't need powerful resources to run smoothly", those ppl are also missing the point. If Samsung release something with 2gigs of RAM then MS should release something with 4 because to the average person on the street are going to believe 4 is better than 2 and Microsoft have to start getting noticed, if I had a dollar for every person that thought my 930 was an iPhone 6 I'd be rich! People on the street don't even know about Windows Phone and Microsoft have to change that perspective. Samsung can afford to release half-assed products, Microsoft can't and if they keep disenfranchising their own supporters by releasing products to IOS and Android before their own platform, they will have a mass exodus on their hands. There's already rumblings of discontent on every forum you care to look at. That's my rant for the day so now I don't have to kick a dog lol

I get your point.Flagship device is good but something urgent needs to be done about WP Appstore.What's the point of having L930(a flagship phone) when you can't get to use apps like Snapchat,official Instagram apps and so on??!Hope you get my point?

Yeah I do get ur point and I hope Microsoft do something to get the support of mainstream developers but developers and therefore apps won't come without sufficient user numbers. I think Microsoft have to get both of our points n fast!!!

Yeah, except WP will be gone next year when it gets absorbed into Windows 10. And it will just be Windows, which means it will be here forever, regardless of who is using it in their phone.

"Stop using a 3rd Party Snapchat app" Well then build an official one of WP you scumbags!

They really should they're could be waiting for Windows 10 to be released. Snap chat you are dumb.

Shit like this makes me regret having a Windows phone... Buy I love my 1020 camera too much to leave...

Shit like this does not make me regret my windows phone, and I love my 1020 as well, this makes me just not want to use snapchat even if we get an official client. Companies like Snapchat have the right to do this, as grimey as it is, and they can be awarded with millions of less users due to their actions as far as I am concerned. Rudy is the man, and aside from this site, deserves all the props for having better 3rd party apps than most 1st parties out there.

I'm in the same boat as you.. I bought my 1020 because of the camera, but we're fighting over basic apps and it's ridiculous. This is why i sadly won't be using WP anymore from next week. Sorry guys

Shit like this makes me resent crappy companies like Snapchat, not regret having a Windows Phone. I will not be bullied by companies trying to dictate what I do or use.

As far as I can tell the whole concept of the snap chat platform sucks. I tried it, couldn't figure it out. So I gave up on it. Still have no idea what usefulness it provides to society... But I wish I knew...

The will not create a public API in the future. It's more likely their security model is inherently lax.

This is ridiculous. I went to the website and ask that they release an official version of Snapchat.

Aww, what happened to the talks with Snapchat back when Joe Belfiore got asked about it?

Joe lied to shut us up, he should be the new press secretary at the White House

That's all JoeBell does is make shit up. JoeBell said WP7 would be able to read airplane tickets in your email, look at the traffic and your location and prompt you if you'd make your flight. WP7 never even come close. It is want got me to the platform and to this day that story was just shit JoeBell made up. I'll say this JoeBell could replace Billy Mays, JG Wentworth and that guy that sells Slap Chop in make believe contest any day of the week.

Certainly nothing :
Joe : Could you do a SnapChat app for WP ?
Snapchat : No
End of discussion

Although Joe has that impeccable hair, I'm afraid more and more of his statements are "just words"

That sucks ass! I'm glad I dnt use it

So... Where would the users of Windows phone go..??

Sell your WP and buy a real phone. Duh! /s

A real phone! U must own a BB.smh

A real phone! U must own a BB.smh

Real phone? Im sure that's what the Celebs thought they had before the Fappening...

I am already and it doesn't have to rely on Android apps like your BB does!!!

I haven't used a real phone since I moved out of my parents house, it was cordless at least.

Please...real phones have you talking with an operator. Posted via the Windows Central App for Android

Clearly sarcasm detectors are broken. Woosh!

Sorry. They must not have that app for WP yet ;)

So i either dont use it at all.... or risk being locked out... hmmm

Both ways, you won't be able to use the service... :P

I'm looking forward to the locking out. One less notification to listen to. I only use it because my friends asked me to, but it is no where to the level of necessity as water, so I will live...and probably live better.

AMEN! That is probably the most sensible most greatest comment I have ever read.

Don't use it lol. Gave up replying to fb messages as soon as they forced the messenger app, if I get a message there its on hold till I get home from work. Drove me away from fb (not a bad thing in itself). Posted via the Windows Phone Central App for Android

You can't see it Snapchat, but I'm giving you my best middle finger right now. Essentially you're saying, "Stop using unofficial apps or we'll ban you. But good luck on finding something that works because we have nothing for you to speak of." Posted via Windows Phone Central App

They just have to be dicks... afterall that's probably 99% of what their service is used for!

Anthony Weiner must be bummed he just switched to WP :(

I prefer my cup and string method anyway.

I prefer using my envelopes and those nifty stamps I have with the funny upside down plane on them. It takes so many stamps now though :(

Haha! Now that you mention it, that's why this story seemed familiar. The Nazis shot down third party pigeons.

I prefer hiring a messager (as in an actual messager) and deliver the message to a person that's accross the continent... It'll day a few months if he does it by foot but..... yeah I got nothing.

Noooo!!!! Why? If Snapchat doesnt want 3rd party apps, they should just stop being lazy and make a windows phone version!

Well I'm not going to stop using 6snap. If they lock out my account I will create a new one.

Seriously. The contact lists go by phone numbers anyways. They are a team of immature kids, just doing this to "scare us"

I'm curious, where's that official Snapchat app that was due almost 2 years ago? http://m.windowscentral.com/snapchat-windows-phone-and-what-you-need-know

You would be surprised about how many deals fall through...remember QuizUp and it coming to Windows Phone?

You know something we don't know?

Daniel ALWAYS knows something we don't know ;)

Well for this to be aceptable they need to release a Windows Phone app asap

Are you f'n kidding me? We can't catch a break! How F-ING HARD is it for them to just put out a Windows Phone app! For F&*KS SAKE! Just hire Rudy and let him port his app over to be something official!!!! C'mon man!!! WTF!!!

I don't even see why he would even need to port it. Snapchat just needs to proclaim 6snap the official client, maybe let snap chat allow to do a code review on 6snap under an NDA to prevent "funny business" in the code.

Done deal! Flood the Snapchat twitter account. For Christ's sake - let's do something as a community and show these mother effers we're serious. The world keeps $hitting on us and we keep allowing it...

I'm right there with ya! Been flooding for over a year now though and no response still :/

All they need to do is go to Rudy, buy the (already) completed app off him and then change the name from 6snap to Snapchat. Simple.

There are 82K reviews for 6Snap on the WP Store, maybe Snapchat doesn't see those numbers as being high enough.

Maybe it wasn't for sale. But if they effectively ban the app, it might be.

So nowwww what !!! I can't stand this, I'm always snapchatting with my friends!!! Didn't they 1 they were going to develop the app for WP ?

Give us an official working app then. Tough time Rudy. :'(

I'll keep using it and they can lock my account. Not like there aren't alternatives that are superior.

If you want people to use your stop, make it better than third party apps.... Simple as that

They wouldn't have this problem if they had a good app for all the platforms. I get why they're doing it (The Snappening) but still, just make a dang WP app

So, the two choices are: 1) use a 3rd party app and you won't be able to use snapchat any more and 2) don't use a 3rd party app and you won't be able to use snapchat any more. Smart.

It's great logic! F*cking idiots.

This is pretty bad news. There's literally no other option for WP users.

I'll stop using 6snap when an official app is released. It's that simple. I'm not going to stop using a third party app when it's the only one available!

RIGHT! SCREW THESE MOTHER EFFERS! Rudy posted stats not long ago that 6Snap has processed 200 million snaps in less than 6 months or some crazy friggin number. So, obviously there's a base of users that want it on this friggin Windows Phone that we are cursed to love! I don't understand, how as a business, you excluded millions of users just because they don't use a phone you prefer. The money is there to be made for cheap!

The app is already made. Just make a nice little offer to "buy out" 6snap and bam.

Exactly - I don't understand what their mental malfunction is. Rudy has an app that's more than capable to be labeled official. With a little assistance, it could have ALL the functionaliy of the iOS/Android counterparts. But... no - they'd rather piss all over millions of users and ignore them. "Oh, you're not one of us... you use that ... Windows Phone... eh." Pisses me off... I'm on fire pissed

Wow that's dumb. Stop using the app, there's an official app you can use. Oh wait....

They can lock my account. I can just make another one. And another. The cycle will just continue forever until Snapchat stops being lazy and makes a WP app.

Honestly, I don't care. Snapchat was great at first but now I hardly get messages at all. It does make me ponder on a larger scale if Windows Phone is the right OS for me. So the count is currently, no NBA league pass and no snapchat. Not a deal breaker by any stretch of the imagination, but enough for me to consider switching back to iOS.

Yup. We get a few major official apps here and there, but it's hard to pretend that it doesn't suck as far as apps go to be a WP user.

In this day, there really is no excuse for a company not to produce apps for all platforms -- unless they haven't heard of Xamarin Studio -- and then they should get some education.

Okay, but fix a real snapchat app to Windows Phone before you start complaining about third-party apps....

Simple solution-make it for WP.

if they want to block our ccounts they must puplish an app!! + great as 6snap

This entire time for some reason my brain thought this was about instagram/6gram. I was getting nervous. Then it cleared up in my head when Daniel said there wasn't an official app out for our beloved platform. Snapped back to reality. No pun intended

Is it that hard to understand. For them to stop worrying, make an official app

Jesus snap chat, just make a WP app, sorted

This is just a feather in the cap of probably one of the worst weeks for Windows Phone. It doesn't look good.

Screw em.... screw 'em all!

How was it one of the worst weeks?

(I'm a Verizon/Icon user so it's especially bad) - Verizon announcing their continuing delay with Cyan
- Office updated on iOS/Android, still blows on WP
- The realization that most (if not all) of MS's services are better designed on other platforms
- Annoucement of cross platform Cortana in the future
- Removal of 6cret (which I don't use, but kids do) and now potentially 6snap
- Another low-end phone announced, no new flagships
- Reviews on Android Lollipop are in and it's very good
- A bunch of compelling hardware on compeitive platforms arrived (like the Nexus 6)
- Had to switch my parents from 822's to Moto X's as even they, who didn't even want smartphones at first, are now craving simple apps like Dunkin Donuts and Panera Bread ...I could go on. I'm not trying to be negative, but this is bad time as a Windows Phone user, and I'm sure Daniel and others would agree. I love Windows Phones, but at this point sticking with it is a labor of love. I could grab a Droid Turbo, use all of MS's services, and have a better experience. Tom Warren summed it up best on The Verge; this new, open Microsoft is great for Microsoft, but sucks for Windows Phone users in the meantime. Windows 10 and the future of Windows Phone as a platform looks promising, but not until at least next year, and by then, will the public or carriers care?

If they block then to hell with snapchat, life goes on

Good thing I don't use this crapp. Huge d*ck move.

Instead of complaining, have one available for WP. We Microsoft users sure get things done to haters ;)

maybe if you develpoied SNAPCHAT for us WINDOWS PHONE USERS then we wouldnt need third party now is ther time to change your discishion instead of petty threats!

Hmmm maybe they should build an app then

F...k em, only shows how poor they truly are!!

We need a boicot, every WP user should send email to snapshat support complaining about the no-app. They will know that we are a lot of users. EDIT: And use the #NoSnapChatOnWP for TT on twitter...

Agreed - flood their twitter, flood their e-mail support Attack on all fronts! Make our voices heard But oh, I'm the crazy one and I should just throw my phone in the trash and get an iDevice/Android MAYBE I F-ING LIKE MY WINDOWS PHONE! MAYBE PEOPLE SHOULD ACCEPT THAT AS A CONSUMER THIS IS WHAT I HAVE CHOSEN AND I'M NOT F-ING SWITCHING!

Well, then release a damn app for us, morons!

Start using qik! Support the MS platform.

They can fuck right off. Fucking morons.

SNAPCHAT, you guys really sucks!

I dnt know why Microsoft Just give it a firmer grip of such things before it exacerbates !!!

Easy. Just stop using SnapChat, or any services who do not support the platform you use.

What platform do you use? I'm assuming iOS or Android because no true Windows Phone user would go down that line of argument.

I did, that's why I don't use my dropbox account anymore.

Done, only playing around with one plus one because I had store credit about to expire and this thing caught my eye. Stopped using snapchat and instagram since I switched to wp. Figured if they don't provide a decent service across all platforms then I don't need it. Even Facebook rarely gets used since that piece of shit messenger app got announced. Glad I stopped too, more time to do stuff I love (gaming, lol) rather than look at pics all day. Posted via the Windows Phone Central App for Android

Send them an email people and say: "We have Windows phones, so OR you create a snapchat app for windows OR we will continue to use our 3rd party apps and if you ban our accounts we are not gonna use your app again!"

If they don't have official app on WP and third party app is the only way for WP users, then who cares? Stop using Snapchat! Glad I don't use Snapchat.

Wow pathetic... I dont use it much anyway.

Couldn't care less about getting my Snapchat account locked. And a risk of getting my videos/photos hacked? Well, don't post f-ing nudes and you're ok.

Snapchat and instagram.Just don't understand their business practices.Why would you not want millions of people using your apps.It's just getting ridiculous with their attitude towards WP.

Where are you getting your "millions" number from? The WP store doesn't give download numbers, but going off reviews, Instagram and 6Snap are showing around 150K combined reviews.

Not everyone leaves a review.It has to be in the millions on instagram Beta,6tag,6snap combined.

Like I previously asked, where are you getting that number from?

Common sense son.Doubt it's only in the hundred thousands.

Okay so you have absolutely no idea then.

Hey ding dong.... MS Just announced that Rudys apps have been downloaded 15 MILLION times. Bing it! (lol)

This guy just doesn't get it.With WP holding 6% of the market share it's millions of users on these apps.

At least we have an official Instagram app

It may be official,but instagram doesn't support it at all.Almost seven months sense the last update.

Yeah but its better than Snapchat, at least they actually did something for Windows Phone and made an actual official app.

We'll stop using third party apps when we get an official app that will be better than the non official!

Seems a bit pointless to threaten an ecosystem that has no official app. Your choice is to risk locking an account or not use your account hardly effective. Now of course if a very good third party app can be produced reasonably quickly and with a small team it seems astonishing that a basic app by its creators cannot exist. I am still amazed howcrap some of the official apps are compared to the third party ones, it should be embarrassing for the the developments teams invovled.

Why don't they make an app in the first place? If you're going to develop a communications platform you'd better make it for all major platforms or dont bitch when users use third party apps. I mean you dont even have a app for the worlds most widely used OS, Windows? Then you're a joke.
I'm sick of this kind of shit. Its okay.
I won't fuck with Snapchat. I'll be using Qik instead. Thanks faggots.
PS if you think the word faggot is still derogatory you need to stop being simple minded and realize society took ownership of that word to mean "lames" long ago. Thanks.
:)

And why would a third-party app that uses an official API be insecure? Or in fact an unofficial API since people intent on hacking a service could always create their own unofficial API.
Lastly we only need an unofficial app and reverse engineered API because snapchat does not support windows phone :-(

Thats a very good point which I never even thought of. Not only is it pointless to threaten taking something away we cannot use they are also suggesting we are the problem and not the API, pretty astonishing! Cheeky bastards...

Will be sending snap chats to teamsnapchat over and over till my account is locked using 6snap.

Why don't people just boycott Snapchat? I don't understand why people would continue to use the service of they are going to be arseholes about it.

I've tried it on WP, I've tried it on Android...I still don't get why anyone would care about snapchat. Posted via the Windows Central App for Android

https://support.snapchat.com/ca/incompatible Why don't you all go to snapchat's support page and mark, that you want them to support Windowsphone next....... ;-)

Done - everyone else do it

I've done it numerous times already. It doesn't work.

It's snapchat. Who wants that stupid app anyway? If you really need it you should reevaluate your life.

It's not about Snapchat. I could give two-shits about Snapchat. It's about all these friggin companies with a deliberate intention of taking Windows Phone out for the kill.

maybe snapchat need to release an app for all platforms instead of making threats? problem solved :D

Shitty but I don't use the app anyway. Only installed it to give Rudy some numbers.

I haven't gotten an email hopefully they forgot about me ;)

Snapchat is full of dicks, including the people who work there!

I just don't understand. WP users use 6snap because we don't have an official app. Make 6snap official or make an official one and it wont be a problem. Idk why you don't want the extra users of your app?!?

No 6Snap means No SnapChat for me. I'll await my e-mail but if it comes that's a shame.

That's bullshit. Make an official app for WP then. These developers need to quit bullsh*in. This sh*T pisses me off. We dont have any of the top official apps.

I feel you man - I'm beyond pissed off right now. It's all BS as to why they don't support Windows Phone.

Just stop using their shitty service and don't support companes like this. Rather simple, if everyone did this, these pricks would be begging for people to use any app for their crap service.

I sell my fuckin WP and i will buy iphone

Yea, do what they hope you'll do. That'll really make companies support WP more! derrr

Really? That's some expense for an App.

Seven hundred bucks for snapchat.No thanks;)

If they're going to lock down on 6snap, why can't they just release their own damn app for the platform? I dont see what makes so many app makers loath windows phone.

Because they're f'd in the head iSnobs....

Rudy and Fhotoroom are shining example's.Devs just don't care or they're clueless.

Maybe they should, you know, MAKE A FUCKING APP FOR WINDOWS PHONE then. This officially makes them completely retarded. They are attacking a market that they could break into for minimal investment. Maybe everyone should just kill off their account to give them the middle finger.

And this is why we shouldn't list 3rd party apps as good enough when talking about the very real "app gap" on Windows Phone.

Bitch! They said they don't want us to use third party apps. But they didn't do their official apps for WP.

They probably won't feel it when they shut down all WP users lol,coz they've got enough users on ios/Android.Meanwhile most of us keep ranting about a flagship device when the Appstore is a joke.I wonder what happens when all these third-party apps on WP get shutdown.smh

Spread the word on Twitter guys. @Snapchat #MakeAWindowsPhoneApp if you want us to stop using 3rd party apps!!@snapchatsupport

Yes https://twitter.com/zapellat/status/533406973682008064

Snapchat and other app companies who refuse to make WP apps for various reasons, usually due to not wanting to spend resources on making them, should instead take a look at developers such as Rudy and come to some agreement. He's making the apps which doesn't cost them a thing. They should test the apps for quality, etc... agree to some profit sharing and call it a day! What do they lose? They didn't commit resources and they've added additional customers to their coffers. Seems simple to me, unless I'm oversimplifying things. Someone help my thinking process...

I was a long time ios user. Love WP so much more. The live tile look is more visually appealing. As well as more functional. IPhone 6 has nothing on my 1520. At least nothing to change me back. But, I agree. This is ridiculous

Wow.. So much heat in here.. If they do not care about wp community, then the community wont care about them, simple.

Snap Crap is more like it

FLOOD TWITTER MAKE PAGES GET A CAMPAIN GOING :)

here https://twitter.com/zapellat/status/533406973682008064

This is just outrageous man! Daniel, can't you guys make an official Windows Central petition out of this and try to convince the devs to a) make an official Snapchat app for WP or b) turn 6snap into the official Snapchat client for WP? As you can see, the WP community is PISSED about this as this is just unacceptable! Please consider making it an official petition, I think we can unite in this one and show em what we think of these kind of nonsense dev decisions! (FYI, this is coming from someone who doesn't use snapchat.. I'm just a loyal WP user)

As a software developer and entrepreneur, here's my opinion on why these popup services don't currently (and won't) support Windows Phone. They're too incompetent to do so. These kids get these "great" ideas, and pay or find someone that knows just enough to get up and running on iOS/Android. I can only assume their backend is a complete disaster, probably requiring constant attention to stay alive each day, meanwhile they're holding out for more money than they were already offered and stupidly turned down. They're created by people without any business sense. Just my take (as someone who doesn't use this service.)

If they don't develop an app for windows phone then they should expect third party apps. If they don't want third party apps then they should make an official one. Simple as.

I'm going to keep using it, I don't care.

So access to another app vanishes. MSFT need to get on to these guys and ask for an app. Or something.

I'll keep on using Rudy's app until snap chat makes one. If they lock my account is its their loss, that just means one less user for them making them that much more irrelevant.

Well snap whatever snot. Make a good app if it pissed you off. Dicks Posted via the Windows Phone Central App for Android

Windows phone app please...

I never got said email...hmmm...continue using 6snap and risk being banned, or be safe and stop...what to do, what to do...

Wow! That's so rude. Build us an official app then. Or to simply cover their incompetence, they could buy off 6snap!

Motherfuckers.... They complain but there is no official app for WP.....nice Snapchat!!!!

Never used but still, i feel pissed on them :|

https://support.snapchat.com/ca/feedback Give them feedback to support Windows Phone!

https://support.snapchat.com/ca/incompatible request link too

This might be the lamest thing I've heard in quite a while! And sadly, maybe the one thing to tip me over the edge on putting my Windows Phone in the drawer. At least for now. The only thing that can actually save the existance of the WP OS now is the rumored arrival of Android apps in the MS store. My point of view that is. I am really looking forward to W10, but at the current pace, the arrival might be to late for me.

Would It still be possible to use Snapper on Windows 8.1?

Then build an efing WP app you tards >.

I can save all incoming snaps on my Android through their official app. stop that bitches if you can.

https://support.snapchat.com/ca/incompatible hey guys use this request

So, the choice is.. Stop using 6snap voluntarily and definitely lose access to snapchat, or carry on using 6snap with the possibility of losing access to snapchat.

Then make a windows phone app you stupid morons!! Fed up with pathetic developers like this..

I've never read so many expletives in comments before. Snap chat users are passionate users.

That's why I hate companies that doesn't make any official app for windows,but when a third party developer make a better app than the official app,they feel threaten.

F-them in using Skype Qik, that's what we do... It's better anyways.

https://twitter.com/zapellat/status/533406973682008064

Thanks mate. Let's hope their brains still show some activity and make them do something with this

Do people still use this pointless app anyway? You can still send/share a pic with someone via other means. ie fb, twitter, sms picture messaging, whatsapp etc. Its not like it would break social media if snap chat disappeared completely.

Just like Google. Makes no sense

Good thing I switched back to iPhone with my iPhone 6! :D Don't hate, as I've used every single OS for a good amount of time and I have the right to make my choice.

It's funny, I don't think people on other platforms would choose to use a third-party app. Their official Apps are mostly finished, updated, have a lot of features... All the opposite to WP. Still this is stupid. Or maybe not. Maybe they do have some kind of secret contract with iOS/Android and cancelling every third-party app + not releasing things on WP makes a lot of user go back to iOS/Android or switch to it. It's not a bad idea if you want to get market share and money.

Then why the hell don't they give us an official app -_-

Hi guys! Of course I take this thing very seriously. But first, some information. There is 2 kind of unofficial Snapchat apps : - apps like 6Snap that respect the snapchat usage philosophy (can't save picture without alert, don't save personal information, etc..) - apps/websites that enable users to save picture/video snapchat without alert (Snapkeep (ios), SnapBox (ios), Snapchat server (android), SaveMySnaps (android), SnapWebChat (website), etc... Snapchat does its best to prevent the second type of app, for 2 purposes: - it kills the Snapchat experience - Website like SnapWebChat, Snapsaved, etc... save offline your snaps during days. Some months ago, leaks were due to these websites, the security on these websites is very bad and easy to hack (so access to all offline snaps saved on the website) On my case (and some other developers), the goal of our apps is very simple: bring Snapchat experience to not supported platform, doing my best to have a secured experience, keeping all your personal information secret (password not saved on your phone or on a database) and even more secured than official apps sometimes (there is no way to save snapchats without alert, contrary to ios/android version for example). So about this email. I've 50 test accounts on snapchat, automatically testing API calls every hours (send image, send message, receive message, change password, etc...). These accounts are very useful to check if something has changed. These accounts are only used with 6snap and official snapchat and none of them have received the snapchat email. I receive almost 300 emails every day from users, asking me some advices (how to save snaps...), bugs or giving me feedbacks. For the moment, I've only received 2 emails about this problem and they admitted to use an other app recently (less than 2 months). So, Snapchat seems to only focus on Snapchat Saver apps. 6snap is 2,456,412.53 snaps sent by day, it's an important app for snapchat users, they are not stupid, it's perhaps an unofficial app, but 6snap is a positive app for snapchat

Here's to hoping Windows Phone 6snap users are safe from the hate. Hopefully they differentiate your app from the others in the same way you described.

You're an inspiration. The amount of work you do and whoever you work with does, is incredible. Are you hiring?? Lol

I use 6snap and got the email. However, I used to have Swapchat installed back in the day. I wonder if that has anything to do with it.

Hi, I use 6snap and got the email. And they closed my account! Not happy (but I like 6snap)

Been using 6snap for two months or so now, and I just got the email :/

Snapchats retarded dev managers managing umpteen different android forks, yet can't produce one Windows phone app. Lame with a capital L.

without snapchat windows phone will suffer, trust me

How about you give us an alternative before threatening to block us... If there's no ETA on when the APIs will be available at least give 6snap the seal of approval or something, since they're not making a Windows app anytime soon...

Can't detail here, but nothing prove than 6snap is on the black list ;)

Oh no, if they lock our accounts permanently we won't be able to just make a new one... Oh wait...

I'm still waiting for that email so I can gladly reply: "F**k you! I'll stop using 6snap when you develop an app for WP, you pr**ks! :D"

Go ahead you empty headed jerks, lock my account

How are we supposed to stop using 3rd party if there's no 1st party app in the first place

These guys deserve to fail, bye

Even with this news my loyalty to WP is unshaken.

That's alright, I'll just switch to the official app. Oh wait, there isn't one. Damn you Snapchat!

DANIEL, why don't they just purchase 6snap, make some modifications to beef up security and launch it as the official app? Just a thought.

Dont care.. Never used snapchat or 6snap.. Bye.

Many people commenting here don't realize that they are not targeting Windows Phone, they are targeting third party apps on all platforms. They probably don't even know Windows Phone exists.

they should coms to know coz 6 snap is one of the best snapchat app

Why not they develop an official app for each of the platform, instead of being selective?

fuck off snapchat. first all of u giys don't wanna make official app fpr us and if u make it it will be there all the time in beta.

hook or by crook we need a official app otherwise with windows 10 rising we all have keep all 6 app ecosystem. Rudy will get full, support from Microsoft devs

We need to let Snapchat know that they need to create an app for Windows Phone!

Hey b*tches, how about making an WP app first?

I think its much better we have a petition ask for and pay for apps development instead, create a list of apps we need and have each paid for so that these brain dead developers should know that we aren't cheap and are worth having or else all those free apps should come as paid apps and pay for using the service, lets show them that we are not cheap like those droidboys who crack and breach their applications!

Hey everyone, go here and let Snapchat know that they need to create a Windows Phone app! https://support.snapchat.com/ca/incompatible

THEN RELEASE THE OFFICIAL APPS!!!

Haven't used 6snap in a while. I agree they should have just made an app or have those APIs available or just made an app themselves instead of being so butthurt.

Fuck snapchat. Girly teenie app

Well snapchat. If you're gonna compromise accounts for using 3rd party applications THEN MAKE A GOD DAMM APP FOR WINDOWS PHONE!!!

Well snapchat. If you're gonna compromise accounts for using 3rd party applications THEN MAKE A GOD DAMM APP FOR WINDOWS PHONE!!!

Dear Snapchat, If you want us not to use 6snap or other 3rd party apps, make an official app for windows. Whatdo yuo want windows phone users to use if you don't make us an app? If you would make us an official app, we will gladly use it if it is not water down completly like the instagram beta. If you make a full featured app for windows phone, I guarantee a large percent of Windows phone users would use your app over a 3rd party app. The reason we use a 3rd party app is because you have failed to give us an app. Do that and 3rd party apps will be a minimum. - Windows Phone Users (Should I email this to Snapchat? Lol.)

i've emailed that to snapchat.

Make a fucking decent app for all platforms and you probably won't have to deal with shit like this. Just saying. Posted via the Windows Phone Central App for Android

They could of done is make the official app first and than do this but no Congratulations snap chat you have tick off your users on WP.

This is bullshit. We have no choice but third party apps. Snapchat just make an app on windows phone already and we wouldn't have this god damn problems

Second time I get blocked in the month ! I wonder how much Apple and Google pay to continue this joke and annoy millions of users. Thank you snapchat, thank you !

if you would like to tell snapchat about it, they have a place where you can vote to have an app made for windows phone.
here's the link: https://support.snapchat.com/ca/incompatible

Gt a reset your snapchat password mail and they threatnd to block permenantly. Any ideas should i keep using 6snap? Any news of a solution for WP?

Window users! Snapchat has not made any announcement of a Snapchat app that will be useable for the Windows community! Shall we let this capitalist Evan Spiegel deny us the right to send snaps to our ios friends? We must unite and put pressure on this selfless bastard. He has already been hurt by the email leacks from Sony. Let us kick him while hes down. We must pressure him in making a Snapchat for Window users.This act will not go un-justified

EVERYONE SIGN THIS PETITION, GOT OVER 3000 ALREADY! TO GET US AN APP. https://www.change.org/p/snapchat-make-snapchat-for-windows-phone?recrui...

Release the snapchat soon as possible

My account got locked had to make a new one. I don't have a iphone so I cant use my new account why did they delete the app it was great lost without it

Hello, I just signed the petition, "Snapchat: Make Snapchat for Windows Phone!." I think this is important. Will you sign it too? Here's the link: http://www.change.org/p/snapchat-make-snapchat-for-windows-phone Thanks, Daniel
Plz

"The Empire Strikes Back" Maybe, It is time to threaten Snapchat in our own way.
Windows Central Newsletter
Thank you for signing up to Windows Central. You will receive a verification email shortly.
There was a problem. Please refresh the page and try again.