6tin users can now send Tinder Super Likes with the latest app update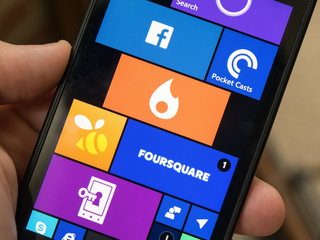 Developer Rudy Huyn has released yet another update for his popular third-party Windows Phone Tinder app 6tin. The update bumps the version number to 2.9 and adds a way for users to send Super-Likes for the first time in the dating app.
Super Likes are a new Tinder feature that lets users swipe up on profiles. Here's how Tinder itself describes it'
Super Likes can only be used once a day, by the way. What do you think of this new feature? Let us know in the comments!
Thanks to Milind for the tip!
Download 6tin for Windows Phone (Free)
Windows Central Newsletter
Get the best of Windows Central in your inbox, every day!
Ohhh, my wife is going to love this.

I thought Rudy was working on windows 10 mobile version of 6tin.

He is indeed but hasn't yet dropped support for WP 8.1.

Rudy TvShow app update please .....

tvrage.com fixes your servers please....

Maybe time to consider changing to something other than tvrage?

Sending a message stoped working on my lumia 925 after the update. Superlike works but ... /:

I'm aware about the problem, an update is ready but the windows store doesn't allow me to send it for the moment (a developer needs to wait ~20h between 2 updates... Annoying)

Match and unmatch stopped working either Rudy... Please fix it also!

You do a good job. I understand, no problem. I can hang out with friends instead of chasing girls just one Friday night. :P

Also location doesn't update

I wonder how you keep being faithful in windows

Tons of well deserved love from the community?

Thanks Rudy,
Problems solved with 2.9.0.1 version! :-)

I want living images to cone back and be shareable

Oooh, WM got Pocketcasts? Enjoy the best podcast app ever, you guys.

Can Rudy make notifications be reliable?? Ever?? :(

Not his fault... I think it would cost him to much to run a server for push notifications.

Timber (another Tinder client) is a beautiful Windows 10 universal app now after it's latest update.

Omg Timber is solid. No superlikes but the app just works, notifications work and it's universal! 6tin deleted. Why is everyone so excited about a Huyn universal app when there's already one out there? Windows Central need to have a place which lists all universal apps. The store is awful at marketing and awareness, Microsoft is awful at marketing and awareness, Windows Central and Winbeta unfortunately need to let people know that there are decent universal apps out there..

Is there a way to send messages?

May be this is a stupid question but: if im using 6tin, am i gonna be watching the same people profiles as if I was using tinder? cause if not, the data base might be very short and the phrase "looking for people" is gonna be the most common...