8525 Windows Mobile 6 Download Deadline Lifted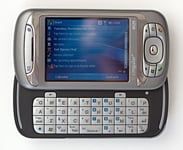 Windows Central Newsletter
Get the best of Windows Central in your inbox, every day!
The windows mobile 6 download was set to expire on 02/01/2008 AT&T and HTC have agreed this will need to be extended until October 31st/2008 as approved by Microsoft). The download page has been updated to reflect this change; the expiration date has been removed.

W00T. Thanks for the tip, Bla1ze!

The link to the HTC site is dead, and I can't find anything on their site pointing to a new location; does anyone know the new link (if there is one)?

I agree I need the windows mobile 6 upgrade can someone send me a link?

Is there any other place we can get the update from? Also, can a brotha get some help with the actual upgrade using a Mac...is it even possible?? Thanks guys!

http://www.wireless.att.com/businesscenter/phones-devices/pda-windows-mobile.jsp;d
all the links are there...but they're still dead. : /

Found another link, direct from HTC....but their own link is dead, too.... : /
https://www.windowscentral.com/e?link=https2F2Fcli...

HTC just redesigned their site, so they might have changed. Am looking too.