AdDuplex wants your ideas on new features for your favorite apps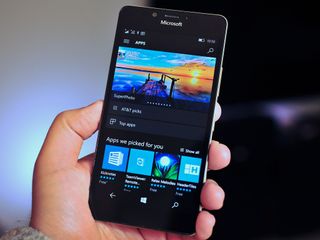 AdDuplex has launched a new publication that allows people to tell it which features they want most in a given app. People are encouraged to write in with suggestions to improve apps, and those that do so before August 31 could get a chance to win a new phone, like a Samsung Galaxy S7 or Lumia 950.
The App Feature Wish List is open for posts regarding multiple app stores, including the Apple App Store, Google Play, the Windows Store, and even Steam, and works in conjunction with AdDuplex's AppStretch crowd sourcing platform. You'll need to publish your feature request post on your own Medium blog in order to get it published on the App Feature Wish List.
You can check out the full requirements for publishing in the App Feature Wish List, and entering its contest, over at AppStretch on Medium.
Off ropic, kind of. Where is the news on the marketshare of windows mobile? I see articles about it all over the regular media. The good news is that the new strategy of MS is paying off, the business focus means current windows phone users are switching to android en masse. I just updated my daughters 735 to the latest official update and both 6tag and specter no longer work. And that is why people abandon windows phone, two key apps out of business after an os update. We may not mind, but the average user does not have the patience to deal with these kind of issues.

They both should work just fine. Especially as 6tag is a UWP app on W10M

That's what I would say, but unfortunately this is not the case. I am running 6tag from my SD card, so that could be the problem.
Windows Central Newsletter
Thank you for signing up to Windows Central. You will receive a verification email shortly.
There was a problem. Please refresh the page and try again.