Alcatel IDOL 4 Pro review: The best Windows phone available is still too little too late
Alcatel finally launched its Windows 10 Mobile flagship in Europe under a different name. But in 2017, should you even give it the time of day?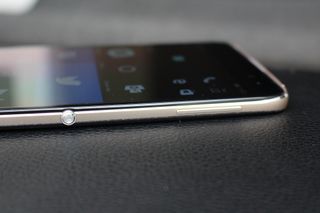 Almost 10 months after it originally launched in the United States, Alcatel's flagship IDOL 4S with Windows 10 Mobile is finally available in European markets under a new name, the IDOL 4 Pro. For the most part, the IDOL 4 Pro is identical to the IDOL 4S with Windows 10 Mobile, so this review is going to focus on not only the handset but the experience it provides in 2017.
At €480 (£420), this is a device priced in the mid-range with last year's high-end specs. Some would say this device is too expensive considering you can get practically the same device in the U.S. for $215. I'm inclined to agree, but considering the only other Windows 10 Mobile flagship available in Europe right now is the Elite x3 that costs above £600, this is what you get.
Alcatel IDOL 4S with Windows 10 Review
Alcatel IDOL 4 Pro tech specs
Swipe to scroll horizontally
Category
Features
CPU
Snapdragon 820, Quad Core CPU @ 2.15 GHz
Display
5.5-inch FHD AMOLED
Dragontrail 2.5D Glass
Memory
64GB ROM
4GB RAM
microSD
Camera
21 MP rear camera
8 MP front-facing camera
Battery
3,000 mAh
Quick Charge 3.0
420 hours standby
15 hours talk
Continuum
Yes
Windows Hello
Yes (fingerprint)
Audio
Dual speakers with Hi-Fi surround sound
Dimensions
153.9 mm x 75.4 mm x 6.99 mm
Weight
152g
HD Voice
Yes
Wi-Fi
802.11 a/b/g/n/ac
Wi-Fi Calling 1.0
Bluetooth
BT 4.1
A2DP, OPP, HFP, AVRCP, PBAP
Alcatel IDOL 4 Pro hardware
The IDOL 4 Pro is essentially identical to the IDOL 4S with Windows 10 Mobile. There are a few small differences, however, mostly for regional purposes. For example, the IDOL 4 Pro supports different cellular and LTE bands for the EU market and also doesn't come bundled with a VR headset.
It turns out, Alcatel isn't pushing the VR aspect of the U.S. version in European markets. That's not much of a problem, however, because the addition of VR with the Idol 4S in the U.S. was mostly a gimmick. So in the EU, the IDOL 4 Pro comes with a pair of high-quality JBL in-ear headphones, a USB-C charging cable, and instructions.
Differences on the phone's exterior include the "IDOL 4S" logo being switched out for a logo that simply says "IDOL," and that's pretty much it. Everything else is exactly the same, including the still-somewhat-relevant Snapdragon 820 processor, with 4GB RAM and a 1080p 5.5-inch AMOLED display. As we noted in our original IDOL 4S review, all of those specs are great with Windows 10 Mobile.
The phone itself is probably the best-feeling Windows 10 Mobile device to date. It's all glass with a metal frame, which feels premium in the hands. It's definitely more premium feeling than the Lumia 950 and Lumia 950 XL. It's also extremely thin. Its thinness, combined with how light it is and the glass materials, make this device incredibly difficult to grip in your hand.
It's also easily damaged. If you drop this device on a hard floor, you will absolutely end up with scuffs, or a broken screen. I hate phone cases, I never use them, but on this device, I am, because I've already dropped it twice with the case on.
The buttons are very clicky, which I like. I dislike the positioning of the buttons, however. The lock button is at the top left of the phone, directly opposite the volume rocker meaning you're going to accidentally take screenshots often. Also, the camera button is essentially in the middle of right side the phone and isn't a two-stage button. It works, but it's in an odd place.
Alcatel IDOL 4 Pro software
Not much has changed in regards to performance since our original IDOL 4S review. Since then, Microsoft has launched the Windows 10 Mobile Creators Update, which includes its own performance improvements and other changes. The issue with that is the IDOL 4 Pro in the EU isn't receiving that update yet. This phone comes bundled with the Anniversary Update, not the Creators Update.
This wouldn't be much of a problem if the Creators Update were a ready and waiting update for the IDOL 4 Pro, but it isn't. It's not receiving the Creators Update officially, at least not yet. Now considering the U.S. variant of the device supports the Creators Update, this is frustrating. Luckily, you can still get the Creators Update by joining either the Insider Slow or Fast rings, which is what we did for this review.
Once on the Creators Update, you can reset the device or leave the Insider Program, and your phone will continue to be serviced like normal with production builds for the Creators Update. Our handset is now running 15063.540 with no driver issues or performance problems, which is great. We just hope Microsoft and Alcatel work together to get the update rolling out officially without the need of the Insider Program.
Windows 10 Mobile itself is a great performer on the Snapdragon 820. Continuum is quick, apps open fast and rarely do I encounter any lag. I say rarely, because I have encountered lag while using this phone, but it was only the once.
I like how the phone rarely gets hot, unlike my Lumia 950 and Lumia 950 XL that get hot all the time. The Snapdragon 820 is a cool performer, even when charging the device.
One issue I have with the software involves the way the OS scales the UI. UI scaling on this device is either too small or too large. There's no middle ground. By default, the phone is operating at 250 percent scaling, which I find to be too small on a 5.5-inch phone at 1080p. The next step up is 300 percent, which is just too big for a 5.5-inch display. It definitely doesn't make the phone unusable, but it's unfortunate.
The thing I like the most about the IDOL 4 Pro with Windows 10 Mobile is that Alcatel has bundled a basically 100-percent stock Windows 10 Mobile image on the device. There's only one preloaded third-party app on this phone out of the box, and it's the Uber app. There are no silly VR apps pre-installed or apps that automatically download in the background.
Alcatel IDOL 4 Pro and Windows Hello
The IDOL 4 Pro supports Windows Hello via a fingerprint reader located on the back of the device. This is great, except the fingerprint reader on this device is flawed in many ways. The fingerprint reader on this device is incredibly small and really hard to find when you're not looking. As a result, you'll often find that the fingerprint reader misreads your fingerprint and as a result locks you out of the device.
This isn't helped by the fact that Alcatel has done little optimization to make it easier to detect. On the HP Elite x3 for example, the phone will vibrate when you touch the ID sensor, but on the IDOL 4 Pro? No such feedback. It only vibrates if it fails to recognize your fingerprint. It doesn't vibrate at all if it successfully authenticates you. It's very frustrating.
Some of these problems can be solved in two ways. First, buy a case that more prominently outlines the fingerprint reader. The other way to do this is to force Windows Hello to take multiple readings of the same finger. Windows Hello has a check built-in that will refuse to register a finger that's already registered, meaning you can't improve its recognition, but there is a way to force it. If you keep trying, at some point, the fingerprint reader will detect a different fingerprint, even though it's still the same.
This vastly improves ID recognition with the sensor, reducing the likelihood of the device failing to recognize you and forcing you to use a PIN to log in. There's still another problem with the fingerprint sensor, however; it's just so slow. It's the slowest fingerprint reader I've ever seen or used on a smartphone.
When the device is locked, with the screen off, it can sometimes take three or four seconds before the display is on and you're welcomed back to the Start screen. Touch ID on the iPhone takes a second, usually less. The same goes for any of the Android devices on the market with a Snapdragon 820.
This might be less to do with Alcatel and more to do with Windows 10 Mobile, however. The fingerprint ID sensor on the Elite x3, for example, is also pretty slow when the screen is off. It appears the ID sensor takes longer to function when the device is sleeping.
The fingerprint reader on this phone is the weakest point of the device. There's no iris recognition to back it up, so you have to use the fingerprint or a standard PIN.
Alcatel IDOL 4 Pro camera and sound
If I had to describe the relationship I have with the camera on this device on Facebook, I'd describe it as, "it's complicated."
The camera on this thing is great when it behaves. It's s 21MP sensor, which is more than enough for me, and in daylight it takes clear and bright photos. It does not have optical image stabilization, which means unless you're standing still, your phone might look a bit blurry.
The camera on this phone isn't fast, meaning if you're trying to catch a moment that's happening right now, you might miss it. Also, I find that the autofocus on this device isn't always 100-percent accurate, which can lead to slightly blurry photos. Low-light photos are OK, but they're definitely nothing spectacular. The video quality is good. It has virtual image stabilization, which is helpful. It can also shoot 1080p or 4K at 30 frames per section (FPS), which is a nice addition.
Image 1 of 12
The lock screen and the camera don't play nicely on the IDOL 4 Pro. If I launch the camera with the camera button from the lock screen, then press back to go back to the lock screen. Windows Hello stops working so I can't log in with my fingerprint. I've also noticed the screen will flicker for about two seconds when launching the camera, an oddity that I haven't seen on other Windows phones.
Overall, the camera itself is OK. It's definitely a downgrade from the Lumia 950 camera, however, so keep that in mind.
Sound quality on this device is an entirely different story. In short, it's great. These are easily the best sounding speakers I've heard on a Windows 10 Mobile device. They're clear, crisp and very loud.
They're forward-facing and rear-facing, too, thanks to the design. This means that it doesn't matter if your phone is sitting on its front or back. Sound quality will always sound great, which is a nice touch. The comes bundled with a pair of JBL in-ear headphones, which are really nice. I'm no audiophile, but I have no complaints with the headphones that are in the box.
Alcatel IDOL 4 Pro battery
Battery life on the IDOL 4 Pro with the Creators Update is good. I can get through a work day easily, and with the fast charger that comes bundled, I can top off my phone with Quick Charge 2.0 in about an hour. The device is rocking a 3040mAh battery, which isn't the largest, meaning your phone won't be lasting more than a day at a time. That's par for the course for most flagships on the market today.
In conclusion ...
This is a great Windows 10 Mobile device. But, that's where the problem lies. As with most Windows 10 Mobile devices, these phones are not recommendable to anyone who isn't already using a Windows phone. If you're an Android or iOS user, don't buy this phone. That's not because the phone itself is bad, but because Windows 10 Mobile itself is not up to par next to iOS and Android, with missing apps and rocky support from Alcatel and Microsoft.
However, if you are a Windows phone user today, and are interested in sticking with the platform, this is the best Windows phone you can buy right now.
Support for the IDOL 4 Pro is still something that is lacking. Alcatel hasn't released any firmware updates for the IDOL 4S with Windows 10 in the U.S., so I think it'd be silly to assume it will for the IDOL 4 Pro. What's more worrying is that Alcatel hasn't provided Microsoft with recovery images for the IDOL 4 Pro, and as such Microsoft doesn't yet officially support this phone.
I just wish this device had shown up earlier in Windows 10 Mobile's lifecycle. This is the kind of device I wish Microsoft itself had built as the Lumia 950, instead of the plastic phones we got instead. This is the first real Windows 10 Mobile flagship for consumers to launch with Windows 10 Mobile in Europe since the Lumia 950. That's a long time. And with that, it's probably going to be the last Windows 10 Mobile device altogether, as Microsoft is planning to reposition its mobile efforts sometime next year.
I am enjoying the IDOL 4 Pro far more than I enjoyed my Lumia 950, Lumia 950 XL and HP Elite x3. While the Elite x3 is the best Windows phone out there on paper, the IDOL 4 Pro is the best Windows phone for consumers, and as a result is the best Windows phone for me.
See Alcatel IDOL 4 Pro at Microsoft (opens in new tab)
Pros:
Beautiful design.
Great battery life.
Vivid display.
Stock ROM.
Cons:
2016 specs.
Pricey.
Slow camera.
Slow fingerprint reader.
Windows Central Newsletter
Get the best of Windows Central in your inbox, every day!
Zac Bowden is a Senior Editor at Windows Central. Bringing you exclusive coverage into the world of Windows on PCs, tablets, phones, and more. Also an avid collector of rare Microsoft prototype devices! Keep in touch on Twitter: @zacbowden.
As an owner of the Idol 4S it's a great phone! Looks and feels great! I only wish I could install Windows Phone 8.X on it. Then it would be perfect.

hampered by crap software!

YAWN...i own a 950xl....crybaby!

waaaahhhh more fanbaby tears downvotes....the truth hurts little babies.

You must be very sensitive to downvotes!

not as sensitive as the crybabies here when someone says the truth about a failed phone platform...

Yes, we ALL know that Windows 10 Mobile/Windows Phone/whatever they want to call it has failed. We know. You aren't getting down voted because you stated the ridiculously obvious. You are getting down voted because your a whiny troll.

Win10m is still best mobile OS out there. After now 4 Weeks on an Android i still cannot understand how this crap could get leadership with great alterntives from Blackberry and Microsoft out there.

The lack of the recovery image through the recovery tool is put me completely off from even considering this phone. I'm considering whether or not to continue with my battered L930 or upgrade but... given there is almost a non existent upgrade path due to moronic obstacles. I am becoming more inclined to get by with my L930. If nothing changes I might end up getting a phone running sailfish.

"Back in the day" when the Idol 4S originally came out (and I purchased one) the Recovery image and admission to the Insider Program came about a week or two after mine came. Since then we've seen absolutely nothing. I'm still scratching my head trying to figure out what Alcatel's strategy is for the Idols "With Windows 10". Looks like a dump and run to me.

They probably wouldn't have made it otherwise. It wouldn't be worth the effort if they had to support it at all. Just be happy you have access to insider builds.

What are they supposed to do? Microsoft is barely supporting the platform. They can't, and shouldn't, be the only ones in this. This is a phone that couldn't have sold well at all simply because it's Windows Phone. It sucks but I don't blame Alcatel.

Buying something that is on life support. Autumn is less than a month away. Unless the need is immediate, waiting is a better option.

I don't think there will be anything happen in autumn.....

I feel something will happen around october after release of FCU.

Oh, you mean something is Coming Soon™?

Why else would they make CShell for the phone layout. Just be patient like me. :)

For the past few years I had thought of myself as one of the last remaining Windows Phone holdouts. Even when I switched to Android I *knew* it was just temporary. That was at least two years ago, if not more. I need a new phone like three months ago. I've been dealing with my crap ZTE phone with the messed up battery which will sometimes hold a charge because I was still holding out hope for Microsoft to do something. I can't wait anymore.

I hear ya. If I were in your situation, I would be looking out for those cheap Android Moto phones. I still stand by my belief that something is coming later this year. This is a market Microsoft can't afford to stay out. They just have to figure out how to market stuff to the average joe.

The bugs that are listed are embarrassing for anyone to release a product with. Probably Microsoft's fault more than Alcatel's, but still. If a reviewer can find these basic issues so easily, then the QA department must have been asleep, didn't care, or management decided to ship it anyway knowing that they will probably lose money on this deal. Sad. Been waiting for a good Windows device. But now I'm on a Huawei Mate 9 and it is just as fluid as my old Windows Phones, but with the terrible Android UI.

Satya fired all the mobile department, who is gonna make quality assessment, or development? shut off the application incentive program, etc. But even before that, he released a failing, not finished product, on purpose, of course, to finish the mobile section. Satya aways hated windows phones, it doesn´t matter if they were a failure or a success. He is a service provider, he always was.

It's a shame it took so long. It seems like a decent phone, but that is a bummer about the lack of a recovery image :( Good review Zac.

Yes, I second the good review. I would say that Zac's review is spot on. I've had mine since last November and I don't disagree with any of the points that he made.

Not worth the set price! it should be half or less as much, since Win10 mobile is dying and not resurrecting! If Alcatel would be unhappy, then Microsoft should compensate them the difference...

Hard to know what reviews are actually reviews and which are just hatchet jobs. Reading between the lines it looks like the downside is the camera and the rest seems more like an someone who dislikes windows trying to convince the world of their viewpoint.

Doesn't take much convincing. I think the world had already made this decision.

It's more like starting (a bit late) to feel like idiots. I watched this phone before it was a rumor. Back then it was a dream come true. I jumped on one with both feet, at $19 dollars a month for two years. At the beginning it was a smash hit, a great phone with a few bugs, Alcatel said they were "all in with Windows Mobile". Now the 4S hasn't seen updates except for the Insider Program, Microsoft is going off in another direction, but will give us life support until 2018. This was supposed to be my Flagship Windows Phone. And I guess it is, but I'm starting to feel a little duped. I'm even more baffled by the 4 Pro release.

Alcatel probably couldn't justify making this phone and directly supporting it. Sales were probably minimal and any money spent on support would likely kill any profits or push losses even higher. There were probably two options: make it and don't directly support it or don't make it. At least you have support through Insider.

You can't blame Alcatel. This is a phone that didn't sell well because it features a very unpopular OS that isn't really supported by its creators. What are they supposed to do; force Microsoft to do something with Windows Phone?

The best line in the review is "definitely more premium feeling than the Lumia 950 and Lumia 950 XL". I have an 11 year old Moto RAZR with a cracked screen that's more premium feeling than the 950 lol.

Bub, at this point your 11 year old moto RAZR is more functional than the windows 10 moible devices too!

"If you keep trying, at some point, the fingerprint reader will detect a different fingerprint, even though it's still the same." That sounds secure.

The best Windows phone available? All the highlights of the review point to the contrary.

The bar just isn't that high.

Good review Zach. Shame on Alcatel though.

Nice phone but not good enough. We need true flagship Windows 10 phone made of premium quality materials, with latest hardware inside, the usual great camera, perfect display, long lasting quick charging battery, fingerprint reader built into display, fast iris scanner, and latest software. I know it sounds like next iPhone, but this is what Windows phone world is missing since Lumia 920!

The 920 didn't have any of that. Maybe the camera was competitive. Everything else you mentioned, it couldn't compare to the new phones that were coming out like the GS4 and HTC M7.

My cyan 920 is, to date, the best phone I've ever owned (even if Microsoft swapped it for free for a black 1020 when the speakerphone mic quit working). It was all that and a bag of chips. Just imagine if they continued on that path with a second-, third- or fourth-generation of this device. It could have been killer!

i thought it had a 600 series i would have got one if i knew it had 820 in it. dang now you tell me

Zac - do you know about the fingerprint reader 'double tap' trick on the IDOL 4S? Just double tap the reader and it reads your fingerprint quickly & unlocks...give it a shot. I hated the reader too until I read that in the forums.

This. I read it in the forums too, works much better.
I really like the idol 4s, though my daughter is using it now. I moved to the Pixel XL. I miss wp though.

Windows Phone could be for a Android person. Or even an iPhonme user. It's for the user who has used other phones and could give a crap less about any applications but, wants a customizable phone to what they need. If you want apps....well you know the story..

The best Windowsphone in the market is probably the only consumer Windowsphone in the market. The review seems a fair summary. If I thought Microsoft had the slightest interest in Windows 10 Mobile I might have even bought one. Good fair review putting the pros and cons for potential buyers.

i buy it now after 4 years working with 1520 and it is great... fast and beautiful... love the VR and also continuum... highly recommend this phone for every one.

I sort of want one....even if it's the swan song for W10m. Only the cost is prohibitng me...maybe in a few months?

It's amazing that a company would make a Windows Mobile phone knowing that the platform is done. That's like a company coming out with a new HD DVD player. Crazy.

Ironically enough, they still do make HD-DVD players in China. China has taken the format and make it exclusive to their country, but they locked it down because China is -- get this -- concerned about other countries pirating THEIR movies.

I got the most amazing Windows phone, it does things, I mean it is just grand.
It is at home right now on a stack of papers making sure they don't blow away.
It is just grand. I love staring at it.

For £420 you can just about get a Samsung S7

I tried this phone back at the end of Dec 2016; bought it from the Microsoft Canada store; kept it for 3 weeks; absolutely loved everything about it - except for the camera! It was a MAJOR disappointment. My old Lumia 830 took better pics; same with my ATIV SE. I take a ton of pics; the camera was a deal-breaker. So....I sent it back and tried the 950 XL. AMAZING camera! Although it does not have the same premium 'Feel' as the IDOL (which I miss), I am totally satisfied, and almost ALWAYS get compliment from family and co-workers about how good my pics look!

sorry but I have to be a complete idiot to buy a phone unsupported by Alcatel with recovery images, running a DEAD OS with no apps.

When Microsoft will announce the new ultramobile pc?... They took it so long.

I still don't understand why you couldn't recommend it to everyone. I recommed everyone buy it and support the platform and competition in the market. Maybe recommend for anyone who does not like exploding phones or static icons or for someone who is sick of using itunes?

No one cares about those things. Hence the reason windows 10 mobile, windows phone 8, windows phone 7 all failed. No one cares about live tiles, most everyone in today's society is on itunes for their music...if not your missing out...yep...software is crap but guess what, there is more music available for 14 dollars per month than ANY OTHER SERVICE. Groove was crap because of lack of content. BTW, only a handful of notes have exploded. The rest were great functioning phones etc. I am glad samsung recalled them all....More than what microsoft have done with the crappy 950/xl devices with their overheating etc....

People keep referring to Alcatel but in reality they should be speaking about TCL. TCL is the company who is doing the phone...and they're now entertained with the new Blackberry devices. There's actually no Alcatel anymore. Alcatel is now just a brand, property of Nokia and licensed to TCL. If W10M itself is already dead, the fact that TCL has more interesting projects - like the partnership with Blackberry - should be enough to understand they're not going to bother with support for this. Then again... If you're buying a Windows Phone in 2017 you're either completely stupid or absolutely insane. In either case, you're getting what you're asking for lol

I can't believe no one has mentioned how cheap this thing is on Amazon US. It's only 32GB but it's only $220 and comes with VR headset and JBL headset! This is an absolute steal for anyone who wants continuum.

Did someone seriously remove my post because I said it was really cheap on a certain retailer's website?? lol Seriously you said it was expensive, I was trying to inform people that it's not expensive at all in the US, but whatever.

woops, sorry didn't see that my post was somewhere else

Shame about the camera. I thought this looked like a decent phone and I've broken the autofocus on my 950 when I dropped it. That said the price is scary in the UK, as with the HP X3 it's way above what it was on sale for in the US. (I think the HP equates to around $950 in the UK, in the US it's on offer at $599, down from $799 which was already way cheaper than our UK price). Looks like I'll be getting another 950 then.