Alcatel Idol 4S with Windows 10 review: a great option at an incredible price
Does the Alcatel Idol 4S stand up as a true high-end phone with Windows 10 Mobile? You bet it does.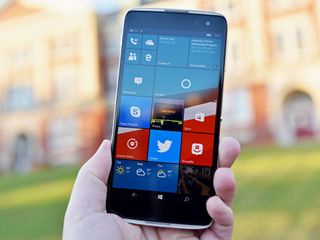 In late 2016, there are not a lot of choices if you want a high-end phone running Windows 10 Mobile. The year-old Lumia 950 and Lumia 950 XL can still be found even at bargain prices, and the pricey HP Elite x3 is likely out of reach for many.
Enter the Alcatel Idol 4S launching today on T-Mobile and you have a refreshingly great looking and feature packed phone at a competitive price. Plus hey, there's VR.
What makes the Idol 4S so good for Windows 10 Mobile? Let's find out.
Alcatel Idol 4S with Windows 10 Specs
Swipe to scroll horizontally
Category
Features
CPU
Snapdragon 820 | Quad Core CPU @2.15 GHz
Display
5.5-inch FHD AMOLED
Dragontrail 2.5D Glass
Memory
64GB ROM
4GB RAM
microSD
Camera
21 MP rear camera
8 MP front-facing camera
Battery
3,000 mAh
Quick Charge 3.0
420Hrs Standby
15Hrs Talk
Continuum
Yes
VR
Yes
Windows Hello
Yes (Fingerprint)
Audio
Dual speakers with Hi-Fi surround sound
Dimensions
153.9 x 75.4 x 6.99 mm
Weight
152g
HD Voice
Yes
VoLTE
Yes
Wi-Fi
802.11 a/b/g/n/ac
Wi-Fi Calling 1.0
Bluetooth
BT 4.1
A2DP, OPP, HFP, AVRCP, PBAP
In the box
Alcatel Idol 4S
VR headset/case
Quick Charge charger + USB Type-C cable
Alcatel Idol 4S with Windows 10 Hardware
The Idol 4S with Windows 10 Mobile is a different beast than the mid-ranger Android version launched in July. The processor has been bumped to a Qualcomm Snapdragon 820 (up from a Snapdragon 652). The internal storage jumps from 32 to 64GB, and there is an additional 1GB of RAM bringing the total to 4GB (although only 3.5GB is available due to the 32-bit OS). Even the camera gets a megapixel jump from 16 to 21.
Nonetheless, there are a few downgrades too. The display drops from QHD (2560 x 1440) to FHD (1920 x 1080), and the phone oddly loses NFC, which means there's no chance for Microsoft Wallet and Tap to Pay.
The display is not a big deal as Windows 10 Mobile looks just fine at Full HD, and the AMOLED display and Dragontrail glass combo look great. The loss of NFC and lack of Tap to Pay option, however, is a bit of a letdown.
The Idol 4S has a shared tray for the nano-SIM and microSD card. T-Mobile says it can take a 32GB card and Alcatel's notes say it can take 128GB, but thanks to the SDXC standard the actual limit is 2TB. Since there are no such cards, you can at least drop in a newer 200GB microSD card for all your music, photos, and apps and use all that storage.
Overall, the Idol 4S is a balanced and relatively high-end phone for 2016. Considering it is also $230 cheaper than the HP Elite x3 at $469, Alcatel as done a great job.
Alcatel Idol 4S with Windows 10 Design
Normally, I'm leery of well-priced but high-end phones from companies outside of the traditional Samsung/LG/HTC camp (even more since I found Alcatel's cheaper OneTouch Fierce XL a bit underwhelming).
I'm happy to report that Alcatel nailed the Idol 4S's design. The phone is all glass and metal (yes, it has a glass back), but there's a reason why such models have entered the mobile market. They feel premium, and the Idol 4S is just that: first class.
I would caution, however, if you are prone to drops you should put a case on it as this phone will not take to hard floors or pavement very well at all.
At just 6.99mm thin the phone feels outstanding to hold while not veering into the too slippery realm of Samsung devices. Nothing about the Idol 4S feels cheap. No detail is missing, including the little exclamation point and grooves on the dedicated camera key. Sure, that camera key (the recycled 'Boom Key' from the Android variant) is placed in the middle of the side, but this is not concerning.
The black and gold color scheme – reminiscent of HP's recent Spectre series – is modern, but not flamboyant; elegant, not gaudy.
The Idol 4S features metal volume control (right side) and power buttons (upper left). The placement is unique, but I had no trouble adapting. It's certainly better than the Lumia 950 XL's odd setup. The buttons have adequate travel and tactile feel with no wiggle.
Between the weight (152g), thinness, and materials, Alcatel has easily created the best-looking Windows 10 Mobile phone to date. The only thing that may bother some people is the protruding camera housing. Personally, I'm fine with it.
Haptic feedback and vibration alerts fall on the soft and weak side. If you want loud and powerful, go for the Elite x3, which is like an electric razor whenever a notification comes in/
Finally, there's a white LED in the front that serves as a charging indicator and nothing more. It's a satisfactory addition letting you know the phone is charging.
Alcatel Idol 4S with Windows 10 Display
The Alcatel Idol 4S features an ample 5.5-inch Full HD (1920x1080) AMOLED display. Instead of Gorilla Glass, Alcatel has opted for Dragontrail, manufactured by Asahi Glass in Japan. Dragontrail features the usual 'high strength versus thinness' display tech with effective scratch resistance.
I like 5.5-inch screens. While the Elite x3 is arguably too big at 6-inches, the Idol 4S hits the sweet spot. It's big enough to enjoy when in use, but small enough to slip into your front pocket.
It's also oleophobic, or at least seems that way. Glass is glass, so you'll still need to wipe it down occasionally, but it feels just like the Galaxy S7's also-excellent display.
While a step down from the QHD Android version, Windows 10 Mobile looks excellent in Full HD. Because of the lower resolution, the Idol 4S gets improved battery life. It's a small tradeoff, but I think Alcatel chose wisely in this case. 1920x1080 at 5.5 inches is still a more-than-acceptable 400ppi.
I have no complaints about the Idol 4's display. It's bright, vibrant, and looks good at all angles. It's also smooth to the touch with no perceptible lags. Even brightness auto-adjustment is perfect. It gets dim at night and bright during the day all at the right levels.
Finally, Alcatel included the option for double-tap to wake and super-sensitive touch aka 'glove mode.' The latter lets you use the display while wearing gloves and is the same tech found in older Lumias.
The only thing missing is the Nokia Glance 'always on' screen from older Lumias. That's not Alcatel's fault; the technology likely belongs to Microsoft or Nokia. While it would have been awesome to have, unfortunately, that is something you must forgo here.
Alcatel Idol 4S with Windows 10 Audio
Featuring dual 1.2W speakers and "Hi-Fi Audio" the Idol 4S has the best audio in any recent Windows phone, bar none.
The speakers are placed at the top and bottom of the device and are forward facing. Nonetheless, there have some cutouts in the rear as well letting the sound "leak" just in case you are not facing the screen. The top speaker also acts as the earpiece for phone calls.
The Idol 4S can get very loud without distortion. It's quite impressive.
When holding the Idol 4S horizontally and watching video e.g. YouTube, you get a stereo-like effect. While the HP Elite x3 also features dual front-facing speakers, the sound quality is markedly better with Idol 4S — another mark towards being a more consumer-friendly media device.
Due to the speaker placement, there is little chance you will obstruct them when holding the device either vertically (like a rear-placed speaker) or horizontally when playing a video game.
Alcatel Idol 4S with Windows 10 Battery
The Idol 4S is powered by an ample 3000 mAh non-removable battery. While significantly smaller than the Elite x3's massive 4150 mAh cell, the Idol 4S also has a smaller and lower-resolution display that will demand less juice.
Combined with the improved battery savviness of the Qualcomm Snapdragon 820 and you have a winning combination of an all-day battery as well as low-heat output. In many ways, it feels like the Elite x3's battery longevity and it can easily push 13 hours with moderate usage.
Standby time is also outstanding. We used the phone all day for this review's video shoot. I left it off the charger, and the next morning it was still humming at 65% after a full day of regular use — email, music streaming, hopping between Wi-Fi and LTE, etc.
Next to the Elite x3, the Idol 4S gets the second-longest battery life among all Windows phones.
Qualcomm Quick Charge 3.0 is also on board, letting you power the phone quickly using the included wall charger and USB Type-C cable. Alcatel claims the Idol 4S can recharge fully in 100 minutes, and that seems accurate from my usage. Unfortunately, there is no Qi or PMA wireless charging technology.
Alcatel Idol 4S with Windows 10 Cameras
Cameras on Windows phones are tricky — the bar was set so high by previous flagship Lumias. Nonetheless, the recent contributions by HP and now Alcatel signal that that gulf between Microsoft/Nokia phones and Microsoft OEM partners is not as drastic as it used to be.
The Idol 4S features a 21 MP rear camera with a Sony sensor and Phase Detection Autofocus. There is also a dual tone flash. It's a decent camera delivering middle of the road photos. During daytime and outdoor shots most people will be quite happy with the results. In low-light and nighttime, you will struggle. The Dual Tone flash is OK producing some decently balanced images although the throw is minimal. Off the cuff, the Elite x3 is slightly better with brighter and sharper images.
The dedicated side camera button is a treat to finally have on a non-Lumia device. The Android version of this phone allows the button to be customized for different functions, but on the Idol 4S with Windows 10 it is just for launching the camera and snapping the shutter. Regardless, it's great to have it here, and I have no criticisms.
Turning to the front and the Idol 4S has a better-than-average 8MP camera producing images at 2448x3264 resolution. The camera shoots wider than the Elite x3, making it adequate for social shots and selfies. The Idol 4S though also has a neat trick with a small LED torch for the front camera. Although it can work in dark settings, it works even better as a fill flash to remove shadows. It's a decent twist and well worth having.
For the average consumer, the camera is likely good enough. However, due to the current low market share of Windows 10 Mobile the Idol 4S appeals naturally to fans and diehard users of Microsoft's OS. Those people are accustomed to having some of the best imaging around, and the Idol 4S is a good upgrade from the current Lumia line except for imaging where it falls short.
While I think the rear shooter is okay for regular users, it will be hard to convince Lumia fans otherwise. That's a shame for what is otherwise a fantastic phone. I think it's okay to put some of the blame at Microsoft's feet for not giving OEM partners more tools to customize and improve the camera using the SDK.
Camera Samples
Image 1 of 12
The Idol 4S has some soft focusing and a very sensitive spot metering system. Photos fall into the 'OK' category, but nothing more.
Alcatel Idol 4S with Windows 10 Virtual Reality
One of the trademark features of the Idol 4S with Windows 10 is Virtual Reality. In fact, in the box, the phone comes with a very nice VR headset to use with the phone. The headset is great quality, comfortable to wear, and has no light leakage.
Personally, I'm not a fan of phone VR. It's a neat intro to the emerging technology, but even on my Galaxy S7, which has a superior VR experience, I have never used it more than twice. To be clear, that is my personal bias and does not represent everyone.
Having said that, the Idol 4S does a decent job with VR and the headset. You drop the phone into the front of the wearable, and it goes into "VR mode" through the VR Launcher. From there you can use things like the two included VR games, VR Store, VR Gallery and more. You can navigate by tilting your head and hitting the two buttons on the bottom front of the headset.
The Windows Store is sparse for VR games, but besides the two included ones (Zombie VR and Captain Fellcraft VR) there are an additional seven titles like Roller Coaster Ride VR and FireWorks VR that can be downloaded. The Zombie game made me a bit queasy due to the motion. You aim using your head and your gun auto-fires. It was clever and mildly amusing. Fellcraft lets you navigate your character through a cave-like experience and was a little more fun.
While Windows 10 Mobile lacks an official YouTube app, Tube360 is pre-installed, letting you browse and watch 360-degree videos on YouTube with ease.
One issue with the VR experience (besides the lack of content) is the Full HD display now becomes a bit problematic. You can see pixels on the screen that's barely more than an inch from your eyeballs and blown up further by the headset's lenses. It's not disastrous, but there's a reason why many VR-ready phones are QHD and not just FHD.
Buy the Idol 4S because it's a good phone that gives a peek into the world of VR. Do not expect, however, to be using virtual reality as a daily thing. I consider VR here to be a bonus and more a novelty, but my colleague Richard Devine was more confident in his time with the phone and VR headset.
Kudos, though, to Alcatel for trying something new. They built up the experience as much as they could.
Alcatel Idol 4S with Windows 10 Fingerprint Reader
Like the HP Elite x3, the Idol 4S makes use of a rear fingerprint reader to turn on and log into the phone. The sensor is smaller than the Elite x3's, and it lacks the distinctive ridge, which makes it a little harder to feel when you're reaching for it — after all, it's on the back of the phone where you're not looking.
Nonetheless, the sensor worked well. Unlike the Elite x3 and the Lumia 950, however, there is no iris scanner.
Due to its smaller size the area of your finger that it can read is also more limited, so placement can be finicky. It's a nice addition to have, and when combined with double-tap to wake and double-tap to sleep (on the navigation bar) you get an awesome finger-friendly combo.
Alcatel Idol 4S with Windows 10 Continuum
The Idol 4S is Continuum-enabled, although Alcatel is not promoting that feature too much. After all, this is consumer phone and not geared towards business. There's no included dock with the phone or Alcatel-branded one available, so you'll need to pick one up from Microsoft if you want a desktop-like experience.
Running a Snapdragon 820 and with 3.5GB of available RAM, the Idol 4S performs just as well as HP's Elite x3. In fact, there is no discernible difference between the two. You'll still run into the same Continuum limitations like being unable to run apps side by side, but that will be addressed with the Windows 10 Creator's Update early next year.
Overall, Continuum on the Idol 4S is as good as it gets, but for consumers, it is still a novelty until Microsoft improves its capabilities.
Small point of interest: I wrote most of this review using Continuum, and it worked great.
Should you buy the Alcatel Idol 4S with Windows 10?
The Alcatel Idol 4S with Windows 10 is a fine phone, physically, but a huge part of the experience comes down to the second half of the name: with Windows 10. There's no denying that the current situation with Windows 10 Mobile: it's in a barely-registering distant third place behind Android and iPhone, and the Windows Store still is struggling to fill the app needs of customers as comprehensively as Android and iOS.
Nonetheless, Microsoft is actively pushing OS updates every few weeks. As we wrote this review, Windows 10 Mobile build 14393.448 was released, which the Idol 4S promptly received with no carrier interference. That's normal for these phones and a markedly better experience over Android.
Personally, I use Windows 10 Mobile every day. Not because it's my job (it's not) and it's not because I don't have other phones (I have an iPhone 7 Plus and Galaxy S7), but because I prefer it. Sure, I don't have Snapchat, but is that really such a loss?
Pick something that you like and want. Windows 10 Mobile is here to stay, regardless of what tech media may say.
I mention all that because the Idol 4S is honestly one of the best Windows 10 Mobile devices to date. The camera is not the greatest, but other than that it's a fantastic phone. Reception is strong, the display is gorgeous, battery life is outstanding, and the phone is just stunning.
The only caveat – besides the mediocre camera and no NFC – would be that this phone is SIM locked to T-Mobile in the US. That's a shame for people who are stuck on other carriers. I've dabbled with T-Mobile over the years, and they recently put up towers near my abode, finally making them a viable choice. I'm on the prepaid $30 a month plan (unlimited text, 5GB data, 100 minutes for talk) and I'm almost at the point of making it my main line over AT&T.
If you're in the US, consider getting a no-contract prepaid SIM and trying out the service. From there, you can decide to get the Idol 4S.
Alcatel and Microsoft are silent on the issue of the Idol 4S going SIM unlocked or being sold elsewhere. I sure hope they do, because while T-Mobile is a great carrier, I think this phone deserves a large audience even if it's just the diehards. At $469 and with included VR the Idol 4S is a very welcome addition to the small Windows 10 Mobile family.
Pros:
Beautiful design
Great battery life
Modern, high-end specs
Affordable price
Vivid display
WiFi Calling (T-Mobile)
Cons:
Mediocre camera
No NFC or Tap to Pay
Only on T-Mobile in the US (for now)
VR is more of a novelty
See the Idol 4S at T-Mobile
Do you have questions or want to talk about the Alcatel Idol 4S? Jump into our dedicated forums for the Idol 4S today and get started!
Get the Windows Central Newsletter
All the latest news, reviews, and guides for Windows and Xbox diehards.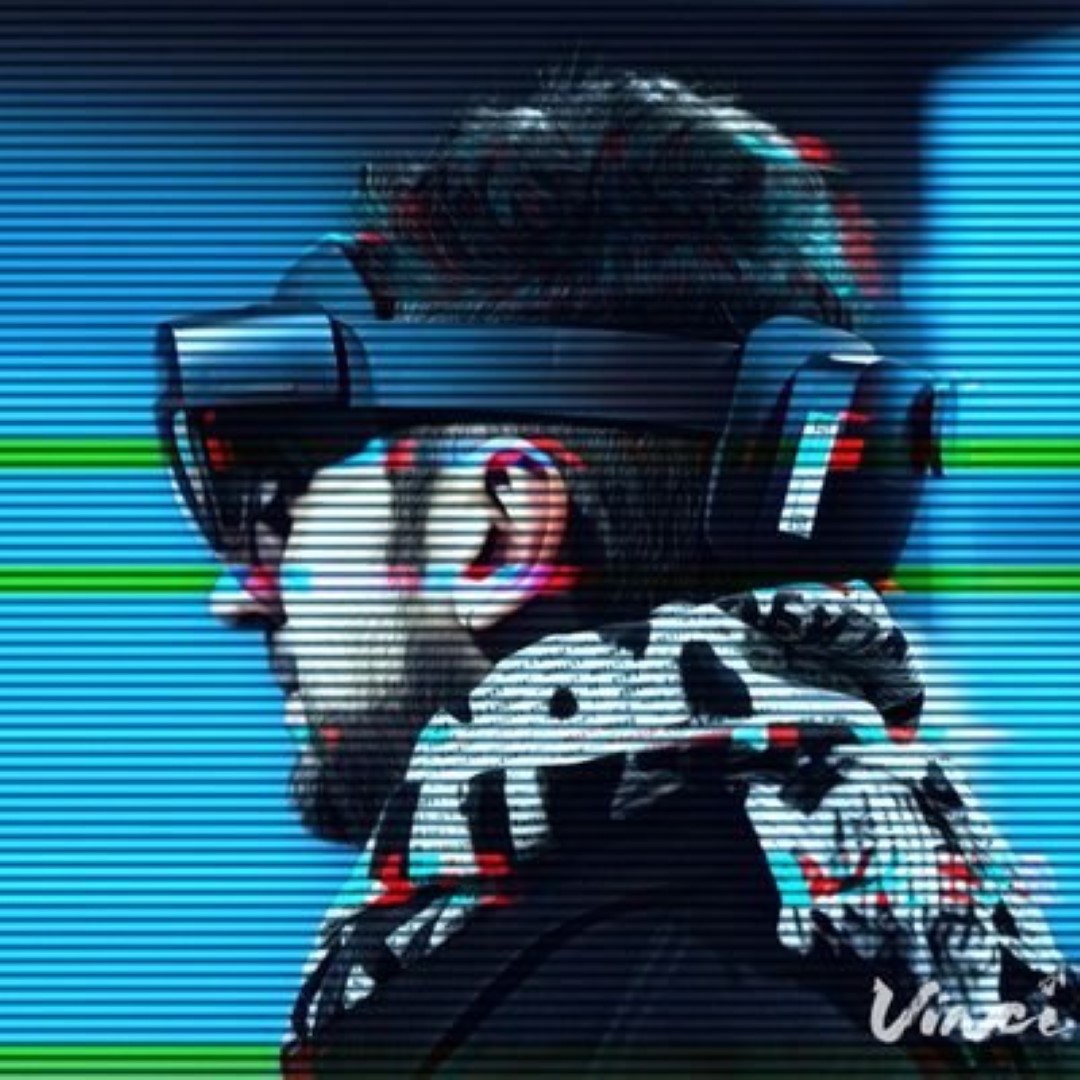 Daniel Rubino is the Editor-in-chief of Windows Central, head reviewer, podcast co-host, and analyst. He has been covering Microsoft since 2007 when this site was called WMExperts (and later Windows Phone Central). His interests include Windows, laptops, next-gen computing, and for some reason, watches. Before all this tech stuff, he worked on a Ph.D. in linguistics, watched people sleep (for medical purposes!), and ran the projectors at movie theaters because it was fun.