AMBER Alerts will now appear in related Bing searches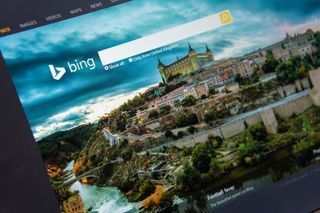 Bing is stepping up to help increase the chances of the safe recovery of abducted children by integrating AMBER Alerts into search results. The Alerts will appear at the top of relevant search results.
AMBER Alerts will automatically populate when you search for "amber alert" and you're in a geographic region where an Alert has been issued. Additionally, you can search for a specific location where an Alert is active. The AMBER Alert itself will appear above the first result with the child's name and picture, when and where they were last seen, and the number to call with information.
Source: Microsoft (opens in new tab)
This is actually really cool of them to do.

Remember Amber update fiasco(camera yellow tint) ;)

Yes... It was awful... But being abducted is a trillion times worse.

The AMBER Alert™ Program is a voluntary partnership between law-enforcement agencies, broadcasters, transportation agencies, and the wireless industry, to activate an urgent bulletin in the most serious child-abduction cases. The goal of an AMBER Alert is to instantly galvanize the entire community to assist in the search for and the safe recovery of the child.

Basically helps find kidnapped children.

That make us human. That makes MS profoundly civil. It's not about selling adds. Or paid search results on top.

Will it stop making a weird noise and wake me up late at night same as the flash flood warning too!?

If it's bothering you, you can turn them off by going to Messaging>Settings>Emergency Alerts and toggling what you want and don't want.

It's a very good initiative by MS bringing this into the Bing search.

Three words really very good!!!

Nice, except I get them on my phone, ohh and AT&T, quit sending me them, I have gotten 9 amber alerts today and they found the baby this AM

Either this is USA only or there really isn't an Amber alert in the Ottawa region....

Even better would be to just show them atop search results. Maybe it's different in big cities, but I'm used to the alerts being pretty uncommon. People search often enough that this makes a lot of sense for an alert. Kudos to Microsoft!

Should be an automatic notification for all phones, thru carriers
Windows Central Newsletter
Thank you for signing up to Windows Central. You will receive a verification email shortly.
There was a problem. Please refresh the page and try again.