Antivirus software maker Avast to buy AVG in $1.3 billion deal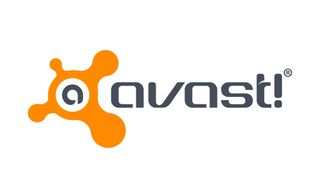 The antivirus world is about to get a little smaller, as Avast has announced that it plans to buy AVG for $1.3 billion (opens in new tab). That represents a $25 per share price in what is expected to be an all-cash deal.
From Avast (opens in new tab):
The deal is still in the preliminary stages, requiring approval from AVG's shareholders, as well as that of government regulators. Overall, the process is expected to "take a few months," according to Avast's blog post.
Thanks for the tip, Laura!
Dan Thorp-Lancaster is the Editor in Chief for Windows Central. He began working with Windows Central as a news writer in 2014 and is obsessed with tech of all sorts. You can follow Dan on Twitter @DthorpL and Instagram @heyitsdtl. Got a hot tip? Send it to daniel.thorp-lancaster@futurenet.com.
I am using Free Avast on my old PC.

I'm a subscriber. Pretty good software

AVAST VIRUS DATABASE HAS BEEN UPDATED!!!

I used to use Avast on a computer connected to my TV. cant count how many days I was startled awake by that announcement. I gave up on Avast and switched to Avira after Avast repeatedly and involuntarily would add hidden signatures to all of my emails (meaning you cant see them to backspace them out) letting people know that "This email was scanned with Avast! and is safe", or as I like to think of it, "The person who sent you this email lets crapware edit their email signatures!". And it would reset back to doing this EVERY time it updated, which with AV was about once a week. I've been very happy with Avira, who has never once edited my email signature without asking or blown out voiced over update messages through my speakers at 6am.

Just turn on gamer mode and disable sounds. Absolutely no intrusions whatsoever... Posted via the Windows Central App for Android

Used to use AVG but switched to Avast a while ago. It hasn't let us down in the years we've used it. I'm a bit surprised they had that much cash available.

I don't even use these anymore since Microsoft has their own

Same here, but not everyone's aware or believes the protection level on MS' new Windows Defender on Windows 10 :(

Defender gets some truly woeful scores in reviews. A good baseline protection - but when something like Avast is free, why bother with Defender?
Install Avast, switch on gamer mode and turn off sounds, and Avast will be as unintrusive as Defender, with better protection.
(Just make sure you do a custom install - and only install the core scanners. Grime fighter and the like are a waste of time) Posted via the Windows Central App for Android

Adding to this. I haven't used any their party software for a while either. Microsoft's is on par with most other conusmer grade software and is both less intrusive and much easier on device resources.

Same here, I just use Windows Defender + Windows SmartScreen and Windows Firewall Control to intuitively control the built-in WIndows Firewall...

Avast is a plague! It's just like AVG so they deserve each other. We used it at our school for a year and it stopped one email attachment malware but the database management is awful. We tried to remove it and the Avast free garbage came up when we uninstalled it. It put tasks in the task scheduler so even after a complete uninstall it would have a pop up telling the staff to download and install Avast. Super sketch. And the protection is almost as bad. We switched to malwarebytes and malware has dropped to nearly nonexistentant.

Eww both horrible.. Been using Windows Defender for years now, never had an issue

Windows Defender and Malwarebytes. Working well thus far. Posted via my MotoE2

This. I wouldn't ever recommend other antiviruses other than Kaspersky's (paid) and Microsoft's (free). (no signature)

I got Kaspersky Internet Security free from my bank. Even though I was technically saving £30, I couldn't stand the software. So obtrusive - especially when browsing. Now using Avast again (Surface 3) Posted via the Windows Central App for Android

Make the 2 worst AV programs even worse :)

We aren't talking about Norton and McAfee. We are talking about Avast and AVG. Try and keep up. Posted via the Windows Central App for Android

I genuinely LOL'd here. Well done.

hahaha man. I cringe when I see AVG on user's devices at work. it's so intrusive. Avast, eh. nothing to write home about, but it's not as bad as AVG.

I once used AVG followed by Avast then upgraded to Windows 8.1 and now Windows 10 and pretty satisfied with Windows Defender.

For torrenting,is it safe to use any of those?is windows defender enough?

Windows defender (real time protection) + Malwarebytes Anti Malware (just for scanning) is my choice.

EXACTLY whatI use. Win Defender for preliminary protection, then malwarebytes if i suspect anything.

Good combo then! And I think that if Malwarebytes is doing a scan, then Windows Defender is also does the realtime protection at the same time. (no signature)

Avira free, Bitdefender free, or Windows Defender + Adwcleaner and Malwarebytes. All free.

This is the combination that I am using and it has worked very well.

Torrents sites and stuff downloaded with torrents may contain viruses, worms etc...which windows defender usually don't see. It is better to have antivirus installed and in my opinion AVAST FREE offers one of the best protection, comparing it to other alternatives which usually are paid. Moreover there are lot of different types of viruses and a lot of different ways how they work. They may be in your PC right now just sleeping and waiting for an activation for the purpose they are created for. Of course Antivirus or windows defender will not help you to protect from new viruses. When some PC get infected only then antivirus company knows that such a virus exists and then is trying to decrypt virus code. If success, antivirus company updates its virus database with "antidote" for such virus. Then Avast users even wake up from the prompt sound that virus database has been updated :DDD Windows defender is not enough, additionaly it's better to use profesional software which helps to protect your PC even better. Personaly I'm using Avast free daily and once a 3 months malwarebytes (install, check, unistall) p.s. there is a way to mute/ turn off that pop (virus database has been updated)

So if I understand you correctly, Windows Defender is not good enough because it doesn't know about new viruses that haven't been discovered by any other AV provider yet either?

Well, everything depends on virus database how rich it is. Windows defender may not find everything or fail in real time protection in some situations. For example you downloaded some files. But nor windows defender detected any virus nor the other AV. But when burning some files to CD your AV may notice hidden virus while windows defender not. ​Both software works differently and additionaly it's better to have installed antivirus.

Windows Defender doesn't identifies and deletes the viruses already present hidden in the pc while scanning, believe me. I suggest to install and use a fully activated (purchased) renowned antivirus or pc security suite.

Haven't used anything but windoiws defender for years. Zero viruses during that time. Zero.

It actually does, believe me.

Had been using Defender after upgrading from 7 ultimate. Started having issues like registries going corrupt in system32 in two to three days. Had to clean install on c: several times. Had updated defender scan the pc each time after each clean reinstall but still the same problem persisted. So, did clean install once more (7th time), bought a decent security suite and installed. The full pc strict scan showed 29 viruses hidden all over other drives. Virus, botnet, worms, virus agents and all were there. So after cleaning them, now the pc works smooth as skates on ice. So, believe me, it doesn't.

It scans and identifies viruses present in non-active files on my system. So your statement is incorrect. Is it less effective? In your situation, maybe. But to claim that its primary feature doesn't actually work at all is a stretch.

It scans some, not all. It defends pc to some level but not entirely protect. As i learn, you have a problem regarding my statement, so, post here a link that defender is ultimate and needs no alternative. I think those private antivirus companies are than just fooling around...Are they? Ok, bring me the source link, proving your statement right, that defender is ultimate and solely ideal for a pc.

My statement was never that defender is ultimate and solely ideal for a PC. My statement was that your claim that it doesn't identify and delete viruses already present on the PC is factually incorrect, which it is.

I my case, it happened. Now i use ESET Smart Security as primary security suite. Defender has way to go, to be perfect to professional level protection.

Avast is like Google ads + extremely intrusive ads with sound and slick e-mail signature to boot.

Email signature is optional Posted via the Windows Central App for Android

Turn off sounds, switch on gamer mode, delete signature. ZERO intrusions. Posted via the Windows Central App for Android

Funny. Two of the biggest Czech success stories finally merging ☺

It's a pile of junk buying a pile of junk. Both are horrible. My reasoning, I see tons of infected machines running both of these AVs.

Used Avast for years, became annoying with too many false positives, intrusive popups, automatically installing shovelware like chrome, browser hijacking and the final straw was that shopping toolbar thing... It's never been on any of my PC's since.

I have Avast and don't have any of those things. Chrome was already installed anyway on my pc, not had any toolbars or anything from Avast Posted via the Windows Central App for Android

It's free software. If you don't have the wherewithal to overcome its limitations, then pay for your AV. But just an FYI; do a custom Avast install and ONLY install the core scanners. Then turn on gamer mode and turn off sounds. You'll never hear from Avast again - or see a pop up! Posted via the Windows Central App for Android

This will be great for AVG users because AVG is not that good.

Now I'm fearing about how avast will make virus in the name of antivirus like avg

So am I. Multiple times, Defender has identified and deleted viruses already present on my PC. I'm talking about the fact that you made a blanket statement about Defender saying that it doesn't scan and find viruses that are already present. This is wrong. It may be your reality, because it apparently missed some that were present on your computer, but it is not the ultimate total reality as you're trying to claim.

You are a touchy one, aren't you now? Well, it was a statement from my personal experience and suggestion regarding that. Now, i have work to do, do some stuff this and that. As for our view points differ, now that you have taken on books and notes, not me. My comment is not a news that is to be carved on stone. Windows defender didn't worked for me, and thats it.

Whoa, the money involved?!? I've always considered AVG to be borderline malware...!

They are just buying the AVG premium userbase I reckon. Posted via the Windows Central App for Android

I've been using AVG for years and years, (paid internet security) and I've never had any problems with it, has never slowed down my pc, been intrusive and actually does protect my pc as I have 0 viruses. U dint know what u guys are talking about in regards to AVG. It's one of the best antiviruses for me personally

There are good antiviruses and very good antiviruses. For a normal person, Avira, Avant, Avg, etc. are good choices. I think if one uses a known antivirus, then it is enough to be protected. And a scan know and then with Malwarebytes...

I didn't realize that Avast had that kind of money.

☞ between 2000 to 2006 Avast used to be my GOTO security software but, after this period, i noticed some flop & inconsistency from the security company. then i switch to Avast⚐. ☞Avast, is still one the best antivirus update date. I can strongly recommend it to anyone who cares about online security. Just a bump on unsecured and unsafe website will convince you on whether or not to switch to avast. Their protection system will automatically block you from accessing or visiting any unsafe. Thus, i think the merging together of this two security giant will be of great benefit to their customer & internet user's Thanks
Chuck from ftdev.co
Windows Central Newsletter
Get the best of Windows Central in in your inbox, every day!
Thank you for signing up to Windows Central. You will receive a verification email shortly.
There was a problem. Please refresh the page and try again.