Migram, Instafont and Vieather gain new features, while Readit and Beats Music pick up bug fixes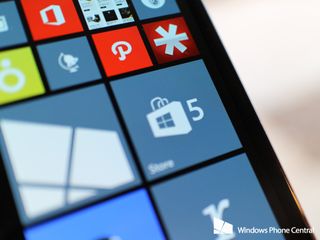 We love when apps get updated. Performances improvements and bug fixes are nice, but new features really get our engines going. Today we've got a handful of apps picking up updates of all degrees. Let's see what's new with Migram, Readit, Vieather, Beats Music and Instafont!
Migram
It was only just yesterday that we first covered Migram. As you'll recall, it's a beta client for messaging service Telegram. The app is now at version 0.0.4.46 with the usual big fixes. You'll also find custom background images, media support for secret chats, the ability to edit a contacts name and the option to save incoming photos.
Head to the Windows Phone Store to gram Migram.
Readit
Our favorite app for browsing Reddit on Windows Phone is Readit. The app was updated a few weeks ago to version 1.5. Now we're looking at version 1.5.2 in the Windows Phone Store. The update includes fixes for all crashes that the team has known about. If you've had any troubles with the app crashing or other weird behavior you'll want to maybe consider uninstalling and then reinstalling of Readit.
Grab the latest version of Readit in the Windows Phone Store.
Vieather
Vieather has always offered a very unique weather experience on Windows Phone. The app has been updated to version 1.6 and is even better.
What's new? Not only is the app now free, but there's no ads to be found anywhere. You'll also get wide Live tile support on Windows Phone 7.8 and Windows Phone 8. Vieather can now auto update locations by geolocation. UI has been redesigned to be clean and clear. As part of that redesign you'll find vector icons with detailed design and support for full HD resolutions. The ability to customize the accent color, Live tile and more has also been added.
It's a big update for Vieather and one worth checking out in the Windows Phone Store.
Beats Music
The newest streaming service to drop on Windows Phone, Beats Music, has just been updated. The app is now at version 1.3.221.1 and addresses three issues. There's been a fix for users unable to change their profile image and for when the app would crash on signup with low/no data connection. In addition, a fix has been implement to prevent playback pause issues.
Grab the latest version of Beats Music in the Windows Phone Store.
Instafont
It's a niche app, but we really like Instafont for Windows Phone. It's a nice app for adding texts to your images. Various fonts, sizes and styling styles are supported in the app. It's not at version 2.0 in the Windows Phone Store. You can look forward to weather overlay in the most recent version.
Pick up Instafont in the Windows Phone Store.
Thanks for the tips everyone!
Get the Windows Central Newsletter
All the latest news, reviews, and guides for Windows and Xbox diehards.