App Update Roundup: Viber, Car Dash and more!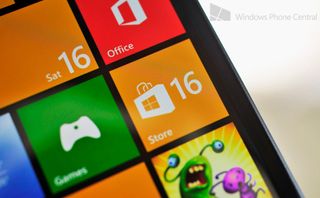 Happy Sunday everyone! Or Monday depending on where in the world you are. Today we're looking at a handful of updates available for some of our favorite apps. Head into the Windows Phone Store and you'll see Viber, Car Dash and others rocking new features.
Viber – version 4.1.2.0
Head into the Windows Phone Store and you'll find Viber sitting pretty at version 4.1.2.0. The app was updated last month with the ability to call numbers and send video messages. Today the update features enhancements to the way Viber handles photo, video and location messages. Big fan of the app? Update it and let us know what you think of the enhancements.
Download Viber from the Windows Phone Store.
Car Dash – version 2.6
Anyone who commutes regularly needs to check our Car Dash for Windows Phone. It's an award winning dashboard application for those behind the wheel. Today we're looking at version 2.6 in the Windows Phone Store. The update includes new app shortcuts for Xbox Music and FlitsNav, a new status bar is shown and various bug fixes. The app is highly rated and worth checking out for anytime you're driving.
Download Car Dash from the Windows Phone Store.
My Social Share Target – version 0.6.0.0
A few days ago we told you guys and gals about an app called My Social Share Target. It's an app that brings the ability to post to multiple social networks to your Me hub. The app initially supported just Twitter and Facebook, but update to version 0.6.0.0 and you gain LinkedIn support. The update also includes a cleaned up UI, an option to hide connect buttons and minor bug fixes.
Download My Social Share Target from the Windows Phone Store.
Odds and ends
Line – version 3.4.1.380 – Windows Phone Store
WMW:XYY – version 1.0.0.9 – Windows Phone Store
Windows Central Newsletter
Get the best of Windows Central in your inbox, every day!
Update my pint please lol

Guys how I can downloading film on tv on my windows phone please

Record your tv using camera phone :)

http://www.windowsphone.com/en-us/store/app/filmon-tv/fb282652-6b14-4126... "This app is no longer published"

Viber still don't have voice note on WP?

Shame on you for knowing 2 languages.

Lol I'm really not a grammar nazi. Just feeling rambunctious today ;)

Silly question.... But shouldn't Skype be the true WP challenger to Viber and Snapchat and Whatsapp? How the hell isnt it?

Is Hangouts the Android challenger to Viber, Snapchat and Whatsapp?

Not got a clue. Don't know what that is. Not touched Android for years.

Skype team seems to be running around in circles trying to get their Ducks in a Row. Not doing the best job of that at the moment.

Viber is being updated more than WhatsApp, never thot I would see the day.

You're obviously not more than 7 months old with the platform.

Hahaha :). Funny. Going down the comments, huh?

A little. Boredom at work gets the best of me sometimes ;)

Car dash is now crashing on every start on my Lumia 1520 with WP 8.1... Hope it will be fixed soon...

Still waiting for the whatsapp update #tears

I had contact viber for delay notificatios and they say: This is a known issue that is caused by Microsoft's push servers. What is meaning????

Meaning Microsoft push service sucks donkey ass!!!!!!!

Off topic...does anyone know if there is a slow motion video capture app (or a 60fps video capture app)?
I saw a 120fps iPhone slow mo video on Youtube, and would like the same feature on my 1020..

It's not possible with the actual hardware on the 1020. IMO.

So happy with Viber update, at least its a lil bit beta, I need more update for WhatsApp n co.

Anyone faced problem in viber that caller sound from other side heard after 4.5 sec

Experience that once in a while, most probably due to poor connection.

Ok. I've updated viber. Restarted my phone. I see no ability on the phone to send video messages, or audio notes. It would be awesome if both were possible from a windows phone. But doesn't seem to be offered. So, maybe those release notes are generic and apply to viber software running on iOS or Android?

I just want Viber calls to go through and my phone ringing on incoming calls. Only then, move to adding new features.

I know what you mean. That's why I like the idea of recording messages and videos that can be pocked up later when the receiver is available.

You're right, you need to be in viber app so you can get the call, annoying!

Which game is below store tile in pic shown? The one with monster?

If I could get all my whatsapp contacts on viber,I would uninstall whatsapp for good.

Yeah exactly even I wud do tht....ppl r using WhatsApp MOST....n WHATSAPP IS NOT UPDATING IT•!