ASUS ZenBook Pro review: Stylish, practical and fun
The ASUS ZenBook Pro is a fine combination of performance and beauty without an astronomical price tag.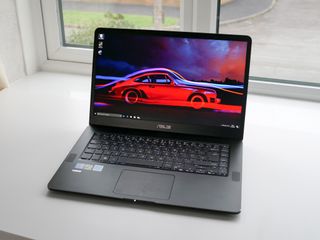 In the not too distant past, having a dedicated GPU inside a thin and light laptop usually meant something low powered and ultimately compromised. Thankfully, the NVIDIA Pascal-based 10-series GPUs changed all that. It's now possible to squeeze more power in less space than ever before.
Gaming laptops are the natural benefactor, but it's also led to a number of professional-class notebooks coming to market with fairly powerful dedicated graphics. Dell's XPS 15 is one such example, and one of the newer contenders is the ASUS ZenBook Pro.
It's a 15-inch laptop with NVIDIA 10-series graphics, a svelte all metal chassis and a pretty attractive price tag for a laptop in this class. It's also pretty good.
About this review
This review was conducted using an ASUS ZenBook Pro loaned to Windows Central by ASUS for the purposes of review. It was run on the latest production build of Windows 10 throughout and all specs and benchmarking details are contained within the body of the review.
ASUS ZenBook Pro specs
Swipe to scroll horizontally
Category
Specification
Software
Windows 10 Pro 64-bit
Processor
Intel Core i7-7700HQ
Graphics
NVIDIA GTX 1050 4GB
Storage
512GB PCIe SSD
Memory
8GB 2400MHz DDR4
Display size
15.6-inch IPS matte finish
178-degree viewing angles
Display resolution
1920 x 1080
Ports
HDMI, 3.5mm headset jack, 2 x USB 3.0, 1 x USB-C, 1 x USB-C Thunderbolt 3, microSD card
ASUS ZenBook Pro hardware and design
The unit we've been sent by ASUS is in black, which isn't the most outrageous finish the company offers on its laptops by far. In this case, though, it isn't a case of "oh, it's boring looking," the ZenBook Pro looks amazing.
The all metal body is black all over, which I love, save for the slightest accent of silver around the chamfered edge on the base. It's just enough to set off the design. Black metal looks better than black plastic always, and the ZenBook Pro is a handsome thing indeed.
The lid is etched with ASUS' trademark concentric circle design, and paired with the black finish as the light catches it, it looks quite striking. It's like a metallic record disc. And whether you're a fan of glowing corporate logos or not, you'll find one on the ZenBook Pro.
What you don't find on the outside of the ZenBook Pro is a fingerprint scanner, which seems like a mistake on a premium laptop such as this. There are plenty of speakers, though, for better or worse, tuned by Harman/Kardon.
Image 1 of 2
They do sound really good though, albeit suffering in clarity at the highest volumes. But logging in with a fingerprint instead of having great speakers is a trade I'd be willing to make.
As you'd hope from a Pro level laptop, you're well-catered for when it comes to ports. You get USB 3.0, USB-C and a USB-C Thunderbolt 3 connector, alongside a 3.5m headset jack and a full-sized HDMI output. Though for some reason there's a microSD card slot rather than a full-sized one.
Which is odd. And unfortunate.
Beneath the sleek metallic surface lies plenty of hardware goodness. We're looking at an Intel Core i7-7700HQ quad-core processor, 8GB of RAM and a 512GB SSD, along with a 4GB GTX 1050 GPU from NVIDIA.
Despite all this, it produces pretty decent battery life, too. I've been easily hitting 8 hours between charges on regular use, and this particular model is no doubt helped in that arena by 'only' having a 1080p non-touch display.
ASUS ZenBook Pro display, keyboard, and trackpad
The display on the ZenBook Pro is neither high-resolution nor touch enabled. At least not on our review unit anyway, but there are options.
What we have here is a 15.6-inch 1080p display with a matte finish. To the eye, it looks nice, though as I experienced on the VivoBook S15, it's not as bright as I'd like. Using it in a bright room or on a train next to a window left me wanting more.
There's virtually no glare, which is great, but I'd like to see it a little brighter.
Colors aren't bad on the ZenBook Pro, though far from the best in class. And out of box calibration is terrible, with too much warmth and a green/yellow tint over everything.
Run through the Datacolor Spyder 5 Pro to calibrate properly yields pleasing results, with nice whites and fairly deep blacks. The calibration reveals a 97% sRGB compatibility which isn't bad, but it's far from exemplary. For a laptop in this category we'd be looking for a 100% compliance.
There's also a weird bug I encountered a few times where the laptop will just reject the calibrated data and resort back to the nasty out of box colors.
One other thing to point out about the display is that it's not too bezel heavy. ASUS has been a lot better at this recently and the ZenBook Pro screen is framed by slim top and side bezels.
Looking down a little at the keyboard and it's mostly the same good review that ASUS keyboards usually get. The key travel is excellent, and the typing experience a real pleasure. There is a little flex around the keyboard area, but the keys feel sharp so long as you're not stamping on them with your fingers and making everything bend.
There is one thing that frustrates me though with its layout. The worst of which is the second Fn key which is directly to the right of the right-hand arrow key. I use the arrow keys a lot and the number of times I've hit this instead doesn't bear thinking about.
It should be to the left of the left hand arrow, really. Or so I think, anyway. I'd also love to see ASUS (and others) mimic Dell and not require a press of the Fn key to change things like volume and backlight brightness on the F keys.
The trackpad is a bit of a mixed bag. On the one hand, it has a precision touchpad, which is good and it would lose lots of points if it didn't. But it's a little inconsistent in performance, which could just be an issue on this review unit, but still worth pointing out.
The cursor speed felt way too slow from first boot, which at least is something you can fix. But every now and again it hesitates like it's frozen for just a split second.
Otherwise, it's a perfect size and placement for a laptop of this stature. It has a good solid click action and has a really nice, smooth metallic finish.
ASUS ZenBook Pro performance
This isn't a gaming laptop, but once you're done working for the day you can absolutely play some games on it. That 4GB GTX 1050 might be the entry level of the new Pascal GPUs, but it's still generally a solid performer.
There's lots to like about the ZenBook Pro when talking about performance, with that GPU partnered with SSD storage and a quad-core i7 processor. You'd expect it to shine, and it does.
Let's look at some numbers.
CPU
Geekbench 4.0 Benchmarks (Higher is better)
Swipe to scroll horizontally
| Device | CPU | Single core | Multi core |
| --- | --- | --- | --- |
| ASUS ZenBook Pro | i7-7700HQ | 4,021 | 13,270 |
| ASUS GR8 II | i5-7400 | 4,093 | 11,819 |
| Lenovo Legion Y720 | i7-7700HQ | 4,697 | 14,810 |
| Razer Blade Stealth | i7-7500U | 4,211 | 8,333 |
| Dell XPS 15 | i7-7700HQ | 4,503 | 13,587 |
| Razer Blade Pro | i7-6700HQ | 3,660 | 12,325 |
| Surface Laptop | i7-7660U | 4,677 | 9,538 |
There are no surprises in CPU performance aside from a slight dip compared to the Lenovo Legion and Dell XPS 15 with the same processor. The latest generation outperforms the 6th-generation version, too, which we saw in the mighty Razer Blade Pro, as well as the desktop 7th-generation Core i5 found in the ASUS GR8 II.
GPU
Geekbench 4.0 Graphics OpenCL (Higher is better)
Swipe to scroll horizontally
| Device | Score |
| --- | --- |
| ASUS ZenBook Pro GTX 1050 4GB | 65,444 |
| ASUS GR8 II GTX 1060 3GB | 126,311 |
| Razer Blade 14 GTX 1060 6GB | 139,603 |
| Surface Book GTX 965M | 63,029 |
| Surface Studio GTX 965M | 53,685 |
| ASUS Strix GL753 GTX 1050 | 76,007 |
Compared to another GTX 1050 laptop from the same manufacturer, the score in the Geekbench compute benchmark is surprisingly low, almost to the point of the previous generation mobile GPUs in the Surface products.
Storage
CrystalDiskMark (Higher is better)
Swipe to scroll horizontally
| Device | Read | Write |
| --- | --- | --- |
| ASUS ZenBook Pro | 523.9 MB/s | 501.2 MB/s |
| Razer Blade (960 EVO) | 2,079 MB/s | 1809 MB/s |
| MacBook Pro 13 (2016) | 1,549 MB/s | 1,621 MB/s |
| Spectre x360 512 | 1,332 MB/s | 589 MB/s |
| XPS 13 (9360) 256 | 1,287 MB/s | 794 MB/s |
| Surface Book 1TB | 1,018 MB/s | 967 MB/s |
The version of the ZenBook Pro we have for review has the slower PCIe SSD which shows compared to some of the top laptops out there with NVMe SSDs on board. It's hardly slow, but if you can afford the upgraded model with the NVMe drive you'll get a lot more performance.
It's also fairly handy in games. Here's how it fared in some popular titles. Graphics settings are detailed per title, all run with VSync off and at 1080p resolution.
Rise of the Tomb Raider (High) - 35.9 FPS
Grand Theft Auto V (High) - 79.7 FPS
The ZenBook Pro isn't a gaming laptop, and expecting high frame rates at high settings at 1080p would be foolish given the hardware. However, getting above 30 FPS in some pretty demanding games is respectable, especially considering the current consoles sometimes struggle to meet this mark. GTA V is perhaps a little anomaly, since it's a pretty CPU intensive game and the ZenBook Pro has a strong CPU. But by turning down settings you'll still get solid frame rates in demanding titles.
For lighter titles like CS:GO, Rocket League, Dota 2, League of Legends and such the ZenBook Pro is more than enough to have a great experience. Equally, it's not hard to have a great time with some decent settings in titles like Forza Horizon 3 and Forza 7 from the Windows Store.
What's also impressive is the lack of heat and lack of noise. The ZenBook Pro only ever gets hot around the hinge, with the keyboard and wrist area staying cool even when you're really pushing it.
ASUS Zenbook Pro: The bottom line
The ZenBook Pro isn't perfect, but It is a very good laptop for someone looking for something that can do it all. The display could have better colors, especially since it's an attractive proposition to creatives, but all-round it's pretty good.
There are some annoyances, like the Fn key location, the pretty ridiculous choice to have a microSD card slot in place of a proper one and inconsistencies in the trackpad, but none of the negatives are close to being a deal breaker.
Pros:
Gorgeous design
Quad-core i7 processor
Powerful GPUs from NVIDIA
Plenty of ports
Well priced
Cons:
Inconvenient Fn key placement next to the arrow keys
Trackpad has some inconsistencies in performance
microSD card slot instead of full-sized SD
Display could be brighter
More importantly, the ZenBook Pro looks amazing, packs lots of performance into a sleek chassis, has good battery life, excellent speakers, and an attractive price point. It's not necessarily the best in its category, but it's a very strong contender nevertheless. On balance, the Dell XPS 15 is still a better laptop, but beating it would also require something pretty special.
The model reviewed here currently retails for £1,349 in the UK, while in the U.S. an upgraded model with a GTX 1050 Ti and an NVMe SSD is available for $1,699.
Get the Windows Central Newsletter
All the latest news, reviews, and guides for Windows and Xbox diehards.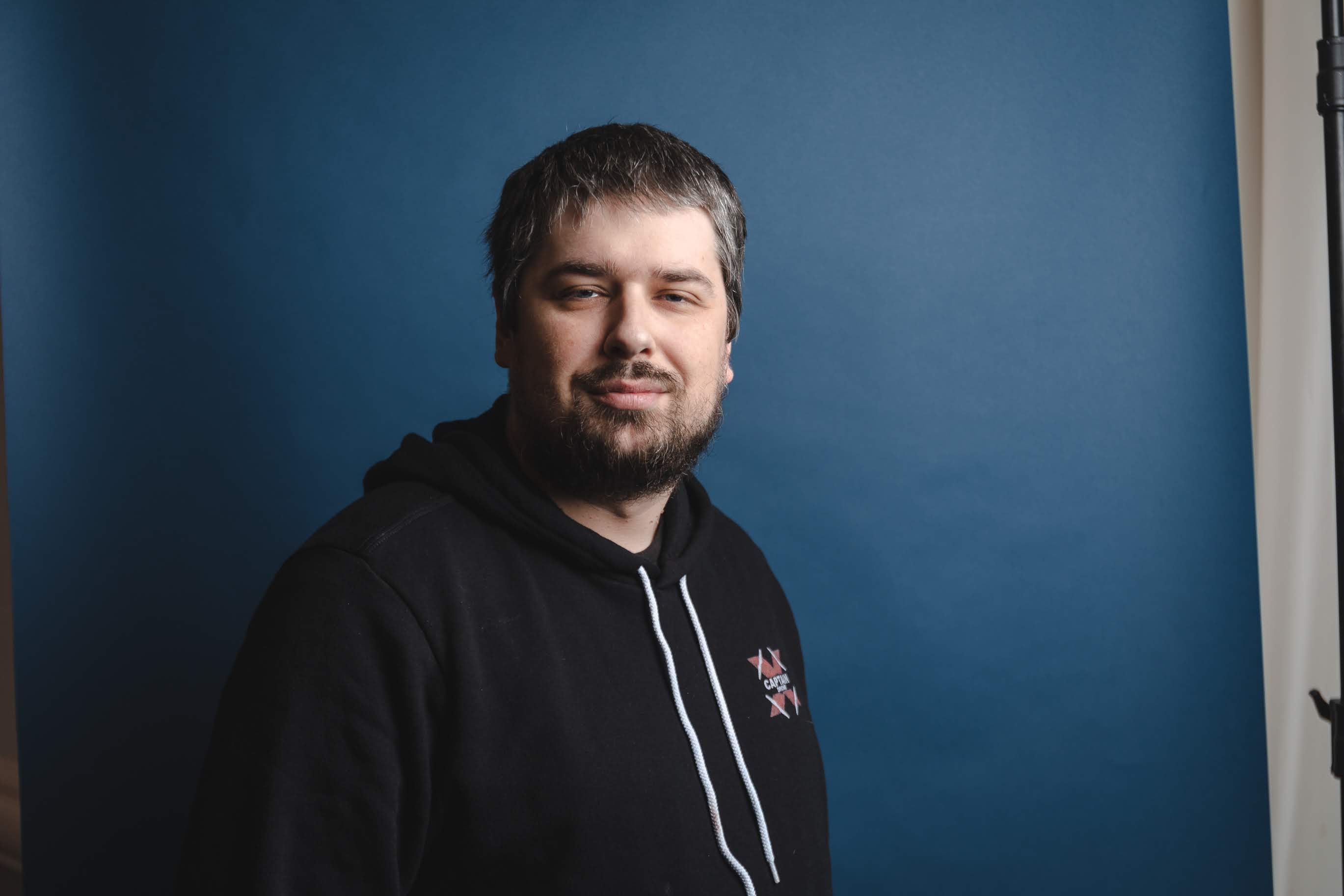 Managing Editor - Tech, Reviews
Richard Devine is a Managing Editor at Windows Central with over a decade of experience. A former Project Manager and long-term tech addict, he joined Mobile Nations in 2011 and has been found on Android Central and iMore as well as Windows Central. Currently, you'll find him steering the site's coverage of all manner of PC hardware and reviews. Find him on Mastodon at mstdn.social/@richdevine