AT&T to acquire Nextel Mexico for $1.875 billion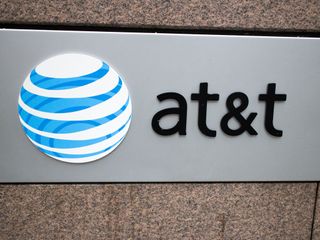 AT&T plans to acquire Nextel Mexico for $1.875 billion in an effort to create a massive North American Mobile Service area that will be able to offer wireless access to 400 million people. The news comes a few months after AT&T announced plans to buy another Mexico-based wireless carrier, Iusacell, for $2.5 billion.
Nextel Mexico has three million customers and its network covers 76 million people, according to AT&T. The company added:
The deal is expected to close sometime in mid-2015.
Source: AT&T (opens in new tab)
Windows Central Newsletter
Get the best of Windows Central in your inbox, every day!
I kinda wanna know how this is relevant to Windows. Hence "Windows Central"

At&t carries quite a few lumias from time to time.

Hardly justification for this news article.
It's just clickbait for ad revenue purposes.
Annoying

Annnnnd you clicked it... Then commented. So I guess they win.

Sadly neither Nextel nor Iusacell are capable of having any single Lumia here in Mexico, not even the cheapest one.

Iusacell had a couple of low and middle-range Lumias a couple of years ago. Nextel... well I wonder if they know what "Lumia" means Now that AT&T will be on the game, I hope they supply a good Lumia stock to the customers.

Yeah, how dare they bring news about networks that many people here use their phones on. Fools.

AT&T is the only carrier to actually show some care towards windows so therefore it's relevant..

And Mexico. F*** sake it's even in the title.

I've seen articles on Windows Central about Three UK buying O2 (or is it the other way around?). I've seen articles about Canadian networks. I've seen articles about networks in continental Europe, in Asia, and beyond. Why should the U.S. be singled out as inappropriate when its OK elsewhere? I'm Canadian, and I found this article interesting. It has me wondering if AT&T I'd going to kick the tires of one of our small wireless carriers soon.

Hasn't all the new entrants been bought out buy one of the big 3?(minus wind of corse since its worthless without 700 mhz)

Neither Wind nor Mobilicity have been bought by the big three. And with domestic roaming now a thing, there's greater value in the new entrants if they can get properly capitalised. The Mexican carriers that AT&T is buying don't exactly have big coverage footprints either. :-)

Just don't read it....more news the better.....

T-mobile has the best international options with their simple choice plans and they didn't have to acquire anyone. Does this mean we'll get better roaming rates from att, I doubt it.

Dude it's Monday morning, relax.

At&t is spending some money recently.

My god! Massive acquisition.

What AT&T needs to spend some money on is their lackluster apps on WP...the myAT&T app especially.

What more do you need? The myapp lets you pat your bill and check your data/min balance. I'm not trying to be facetious or anything, I'm actually curious about what you believe is missing.

For me it only works for a day or two after installing it. A lot of other people also seem to have instability problems so it would be nice if they fixed that.

Loses password all the time

I thought they announced this a few months ago. Maybe now its official.

That was Iusacell, this is Nextel, they're buying two networks.

I think I'm more surprised that the Nextel name was still alive somewhere.

They were close to dying the too, tho

I hope the plans that they'll provide are good enough, specially regarding data otherwise they don't stand a chance against Telcel here in Mexico, they are pretty much a monopoly with around 80% if the user base in the country

This is too funny.. Posted via the Windows Central App for Android

Awesome! Now the Mexicans will have access to incomplete, butchered versions of Windows Phone flagships, yeah!!!

In other news, Google is starting their own wireless network. What they'll be doing is hunting for available signals, from a combination of T-Mobile's tower network, Sprint's and any available open wifi hotspots from cable companies. http://www.wsj.com/articles/google-cablevision-challenge-wireless-indust... Pretty smart move. If they weren't already, they're officially the mobile hegemon, 'Windows' of mobile. Game, set, match. Unless Microsoft comes in and buys T-Mobile, there's no way they can compete with that.

I doubt that Microsoft's pockets are anywhere as deep as Google's these days. In terms of major multi billion dollar corporations they're probably barely scraping by in comparison to Google and Apple.

Microsoft is still very profitable, due to their presence in the enterprise. What they're limited on is doing a major blockbuster deal in wireless or mobile. After the Nokia deal, investors aren't willing to throw more money into the Windows phone black hole. When Google starts owning the transmission as well as having the dominant mobile OS, the future for Windows on mobile, at least in the U.S. market, grows much dimmer and questionable.


Lol what? Microsoft almost earns in a single quarter what it takes Google a year to match. Try again.

You're clueless if you think Microsoft is "barely scraping by" compared to other companies. Microsoft's reserves for acquisitions are very large and held as a separate entity to its business.

I am hoping this is a wake up call to ATT and especially Verizon. Hopefully they start moving away from android asap. Google eventually tries to control every industry they touch.

I read on this site that phones in Mexico are still waiting for the black update. I hope this helps.

Lol... There are several phones on Cyan.

Isn't Windows Phone huge in Mexico? If so, this got to be terrible news concerning AT&T and what this to big mafia organization is doing to WP in U.S.

Wow
Quite a specific number.
Did they tell the denomination of cents as well? Lol

How about an update called Lumia Denim AT&T!

Hopefully this help improve network coverage outside big metro areas and bring some real competition to Telmex.

Does this mean I can have back my big, clunky, yellow Nextel Motorola? Best dumb phone ever.

Like we care... Nobody uses those two carriers here lol.

Ha, I guess those millions are nobodies lol

Those millions are a few compared to the majority which uses telcel, and if what you guys say it's true I don't see them doing better as at&t. And the goverment here pampers Carlos Slim too much and let him do whatever he wants so they are going to have a hard time making a business here.

While Verizon sits on its butt Tmobile is growing like a cancer and AT&T is taking over North America.

Lol ATT is really pushing maybe Canada is next

Maybe AT&t is working with the NSA to gain even more access to drug cartels phone calls and push to talk calls?? I wonder if At&t will screw up the bills of the folks I Mexico like they do in the states??

Hopefully this means that future phones that are AT&T exclusives will work with even more bands to satisfy exclusivity contracts, meaning that future off-contract lumias might sell a lot more since they'd work globally, therefore increasing the winP customer base......that's how I'm taking this article anyway....my own personal wish I know.

When do I get better coverage in Texas? Posted via the Windows Central App for Android on my Oneplus One

I wonder how much AT&T USA customers bills will go up to pay for this???