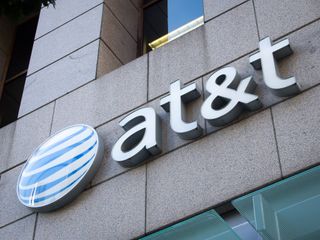 AT&T has announced that they're planning to buy DirectTV. Rumored for weeks, the deal would give AT&T access to 20 million DirectTV customers and, theoretically, make them more competitive with Comcast, which is in the midst of their own merger with Time Warner Cable. What's especially interesting is that AT&T clearly sees this deal as fueling more than simply traditional television service:
The deal "implies a total equity value of $48.5 billion and a total transaction value of $67.1 billion" which is a huge chunk of change. AT&T and DirectTV already work together, so marriage is simply their next step. Regulators still have to approve, of course, but the question for right now is — do you want it? Will a unified AT&T/DirectTV give you better service or less competition?
Source: AT&T (opens in new tab)
AT&T to Acquire DIRECTV
DALLAS, TEXAS and EL SEGUNDO, CALIF. – May 18, 2014 – AT&T (NYSE:T) and DIRECTV (NASDAQ:DTV) today announced that they have entered into a definitive agreement under which AT&T will acquire DIRECTV in a stock-and-cash transaction for $95 per share based on AT&T's Friday closing price. The agreement has been approved unanimously by the Boards of Directors of both companies.
The transaction combines complementary strengths to create a unique new competitor with unprecedented capabilities in mobility, video and broadband services.
DIRECTV is the premier pay TV provider in the United States and Latin America, with a high-quality customer base, the best selection of programming, the best technology for delivering and viewing high-quality video on any device and the best customer satisfaction among major U.S. cable and satellite TV providers. AT&T has a best-in-class nationwide mobile network and a high-speed broadband network that will cover 70 million customer locations with the broadband expansion enabled by this transaction.
The combined company will be a content distribution leader across mobile, video and broadband platforms. This distribution scale will position the company to better meet consumers' future viewing and programming preferences, whether traditional pay TV, on-demand video services like Netflix or Hulu streamed over a broadband connection (mobile or fixed) or a combination of viewing preferences on any screen.
The transaction enables the combined company to offer consumers bundles that include video, high-speed broadband and mobile services using all of its sales channels -- AT&T's 2,300 retail stores and thousands of authorized dealers and agents of both companies nationwide.
"This is a unique opportunity that will redefine the video entertainment industry and create a company able to offer new bundles and deliver content to consumers across multiple screens – mobile devices, TVs, laptops, cars and even airplanes. At the same time, it creates immediate and long-term value for our shareholders," said Randall Stephenson, AT&T Chairman and CEO. "DIRECTV is the best option for us because they have the premier brand in pay TV, the best content relationships, and a fast-growing Latin American business. DIRECTV is a great fit with AT&T and together we'll be able to enhance innovation and provide customers new competitive choices for what they want in mobile, video and broadband services. We look forward to welcoming DIRECTV's talented people to the AT&T family."
"This compelling and complementary combination will bring significant benefits to all consumers, shareholders and DIRECTV employees," said Mike White, president and CEO of DIRECTV. "U.S. consumers will have access to a more competitive bundle; shareholders will benefit from the enhanced value of the combined company; and employees will have the advantage of being part of a stronger, more competitive company, well positioned to meet the evolving video and broadband needs of the 21st century marketplace."
DIRECTV has premier content, particularly live sports programming. It has the exclusive pay TV rights to NFL SUNDAY TICKET that provides every out-of-market game, every Sunday afternoon, on TV, laptops and mobile devices. The new AT&T will be better positioned to develop unique content offerings for consumers through, among other initiatives, AT&T's joint venture with The Chernin Group. Today, DIRECTV's content ownership includes ROOT SPORTS Networks and minority stakes in the Game Show Network, MLB Network, NHL Network and the Sundance Channel.
DIRECTV will continue to be headquartered in El Segundo, California, after the deal closes.
Customer Benefits and Commitments, Upon Closing
Together, the companies will be a stronger competitive alternative to cable for consumers wanting a better bundle of top-quality broadband, video and mobile services, as well as a better customer experience and enhanced innovation. Consumers will also benefit from the combined companies' additional scale in video content distribution across its mobile, video and broadband networks. The combined company will continue to provide the world-class service and best video and entertainment experience for which DIRECTV is known.
With the benefits of the transaction, AT&T is able to commit to do the following, when the deal closes:
15 Million Customer Locations Get More High Speed Broadband Competition. AT&T will use the merger synergies to expand its plans to build and enhance high-speed broadband service to 15 million customer locations, mostly in rural areas where AT&T does not provide high-speed broadband service today, utilizing a combination of technologies including fiber to the premises and fixed wireless local loop capabilities. This new commitment, to be completed within four years after close, is on top of the fiber and Project VIP broadband expansion plans AT&T has already announced. Customers will be able to buy broadband service stand-alone or as part of a bundle with other AT&T services.
Stand-Alone Broadband. For customers who only want a broadband service and may choose to consume video through an over-the-top (OTT) service like Netflix or Hulu, the combined company will offer stand-alone wireline broadband service at speeds of at least 6 Mbps (where feasible) in areas where AT&T offers wireline IP broadband service today at guaranteed prices for three years after closing.
Nationwide Package Pricing on DIRECTV. DIRECTV's TV service will continue to be available on a stand-alone basis at nationwide package prices that are the same for all customers, no matter where they live, for at least three years after closing. Net Neutrality Commitment. Continued commitment for three years after closing to the FCC's Open Internet protections established in 2010, irrespective of whether the FCC re-establishes such protections for other industry participants following the DC Circuit Court of Appeals vacating those rules.
Spectrum Auction. The transaction does not alter AT&T's plans to meaningfully participate in the FCC's planned spectrum auctions later this year and in 2015. AT&T intends to bid at least $9 billion in connection with the 2015 incentive auction provided there is sufficient spectrum available in the auction to provide AT&T a viable path to at least a 2x10 MHz nationwide spectrum footprint.
Latin America
DIRECTV's Latin American business is the leading pay TV provider in the region and has more than 18 million subscribers, including all Sky Mexico customers. DIRECTV's satellite platform's broad reach remains advantaged when compared with cable and telco in Latin America. Latin America has an underpenetrated pay TV market (about 40% of households subscribe to pay TV) and a growing middle class, and is DIRECTV's fastest growing customer segment.
Summary Terms of Transaction
DIRECTV shareholders will receive $95.00 per share under the terms of the merger, comprised of $28.50 per share in cash and $66.50 per share in AT&T stock. The stock portion will be subject to a collar such that DIRECTV shareholders will receive 1.905 AT&T shares if AT&T stock price is below $34.90 at closing and 1.724 AT&T shares if AT&T stock price is above $38.58 at closing. If AT&T stock price at closing is between $34.90 and $38.58, DIRECTV shareholders will receive a number of shares between 1.724 and 1.905, equal to $66.50 in value.
This purchase price implies a total equity value of $48.5 billion and a total transaction value of $67.1 billion, including DIRECTV's net debt. This transaction implies an adjusted enterprise value multiple of 7.7 times DIRECTV's 2014 estimated EBITDA. Post-transaction, DIRECTV shareholders will own between 14.5% and 15.8% of AT&T shares on a fully-diluted basis based on the number of AT&T shares outstanding today.
AT&T intends to finance the cash portion of the transaction through a combination of cash on hand, sale of non-core assets, committed financing facilities and opportunistic debt market transactions.
To facilitate the regulatory approval process in Latin America, AT&T intends to divest its interest in América Móvil. This includes 73 million publicly listed L shares and all of its AA shares. AT&T's designees to the América Móvil Board of Directors will tender their resignations immediately to avoid even the appearance of any conflict.
Transaction Creates Immediate and Long-Term Shareholder Value
AT&T expects the deal to be accretive on a free cash flow per share and adjusted EPS basis within the first 12 months after closing.
The combination provides significant opportunities for operating efficiencies. AT&T expects cost synergies to exceed $1.6 billion on an annual run rate basis by year three after closing. The expected synergies are primarily driven by increased scale in video.
Along with DIRECTV's current strong cash flows, this transaction is expected to support future investment in growth opportunities and shareholder returns.
The combination diversifies AT&T's revenue mix and provides numerous growth opportunities as it dramatically increases video revenues, accelerates broadband growth and significantly expands revenues from outside the United States. Given the structure of this transaction, which includes AT&T stock consideration as part of the deal and the monetization of non-core assets, AT&T expects to continue to maintain the strongest balance sheet in the industry following the transaction close.
AT&T's 2014 guidance for the company remains largely unchanged. However, the company's intention is to divest its interest in América Móvil, which will result in an approximately $0.05 reduction in EPS, as the América Móvil investment will no longer be accounted for under the equity method. Adjusted 2014 EPS growth is now expected to come in at the low-end of the company's mid-single digit guidance.
The merger is subject to approval by DIRECTV shareholders and review by the U.S. Federal Communications Commission, U.S. Department of Justice, a few U.S. states and some Latin American countries. The transaction is expected to close within approximately 12 months.
Conference Call/Webcast
On Monday, May 19, 2014, at 8:30 a.m. ET, AT&T and DIRECTV will host a webcast presentation to discuss the transaction. Links to the webcast and accompanying documents will be available on both AT&T's and DIRECTV's Investor Relations websites.
At least there are two monopolies?

So first consoles, then music and phones, will Microsoft try to be a third player here now? :P (I'm only including the 00's to now of course)

We are heading ever closer to the return of "Bell Telephone" here.

Yep. Posted via Windows Phone Central App

A duopoly and then the next step is to control the internet and then they control the masses... Oh, wait...

Thought this was old news :-\

No it wasn't. This is the official announcement and actual details. Hence the word rumors

How does this make my Lumia 1520 better❔ .... That's all I care about...
What's the advantage for WP❔

Now you'll 1520 will have such fast internet you'll fly like an eagle.

Oh yeah at those guaranteed "high speeds" of 6 mbps! At&t isn't doing any thing new with this deal just becoming more bloated, and will ruin Directv in the process.

You can now have NFL Sunday Ticket right on your Lumia

I don't watch or follow sports. Why should I have to pay for it?

Huhhhh???.... Lol!!!!!!!!!! Today you guys lost me.

But, can't iDroid devices already do that???

Hell, maybe they'll bring a good app support for WP.

Maybe it will I just started bugging about some support for my surface 2. You watch their ads and start watching movies on all your devices.
So I started a chat and asked the rep about watching movies on my surface 2 RT and I specified RT not pro so he wouldn't think I was talking about the pro, and he said there was nothing about but he would forward my concerns to the right people.

I don't live in the states but going from four providers down to two with these acquisitions seems a bit frightening

There are still dozens of providers here. Not a huge deal...yet.

There's a lot more than just AT&T, DirecTV, Comcast, and Time Warner Cable here in the US. Comcast and Time Warner Cable are two of the largest cable operators in the US while AT&T is a telecom provider that offers high speed internet, telephone, and IPTV services through their U-Verse brand in areas of markets where they have fiber deployed as well as telephone and DSL in the other markets they operate in. They have a partnership to resell DirecTV's satellite TV services in those markets. Of these four providers, DirecTV is the only one who operates nationwide. Their competitor is Dish Network. Comcast and Time Warner Cable do not operate in the same markets. In markets where neither of them operate, we have other cable operators like Cox, Cablevision, Charter Communications, and Suddenlink, along with numerous other regional cable operators. In markets where AT&T does not operate, we have other telecom providers like CenturyLink, Verizon Communications, and other regional and municipal telephone providers. So it's not nearly as frightening as you would think. This just gives AT&T the ability to provide video services nationwide.

Depends on your area. Where I am, there are only Time Warner and AT&T. Google Fiber is rolling out soon, but it wont be widespread at all for a while.
There *is* SuddenLink up to the North. And Grande Communications down to the South... But most everyone here is stuck on Time Warner and AT&T, with no other options.

So..all these providers have monopoly in their regional area because other providers aren't operating in the same market.

Yes. It's referred to as an oligopoly and is completely legal.

I have Charter and I like them. They don't seem to give a shit about torrenting and I usually get the internet speed I pay for, or close to it on busy days. I had CenturyLink prior to this and they sucked ass. Never again.

We have more than four providers for TV service in the US, plus AT&T isn't even a direct (no pun intended) competitor to DirecTV.

The good news is, so long as we just keep paying our monthly bills and ignoring news like this... It wont hurt as bad to see competition disappear right before our eyes

The upside to this, ATT is way more cross platform than DirecTV.

As a firm believer in the free market and capitalism, I have to admit even I am a little unhappy with these large corporate mergers. Better than being bought up by foreign, government run "corporations", perhaps, but if the monopoly is then bought, we lose so much to foreign control, we'll be at the mercy of someone throwing a switch somewhere and leaving us in the dark. So I think I oppose this merger as I have the last few. This is not good for competition, consumers, or the nation.

It opens up opportunity for a smaller more nimble competitor.

Only if they have huge financial backing. Most don't.

More bad news for consumers.

I'll be cancelling my service if it goes through. I won't jump ship like most did to T-Mobile

Isn't canceling your service jumping ship?

What they did to Tmo was jump before it got approved. A little research would have told you that

To be fair, I had to read your comments a few times in order to understand what you were saying. Nothing wrong with it, maybe just the wording was put strangely?

How do you guys think this is removing competition from the markets? AT&T does not have wireline services everywhere. DirecTV is a satellite provider. AT&T already cannot provide satellite service where U-Verse is available and, with a combined provider, the programming will be the same, just with different delivery methods. They are not removing DirecTV from the rest of the country, just changing the guards, unlike the Comcast/Time Warner Cable merger. It's not like they are gobbling up other tier 1 telecoms like CenturyLink. They're just buying their way into a different market.

I'm hating century link they suck I'm pay 78$ a month for 10mbs internet and only getting about 1mbs when they are screwing me out of 9mbs and I don't have other options in my area

Wow, I pay $39 for 40Mb down and 4Mb up... With century link!!!

That's about in par with u-verse.

U-verse sucks. I switched from DirecTV to u-verse, and went back to DirecTV within 6 months because it was so bad. I don't want to be forever to u-verse. Att will destroy Directv.

I've never used U-Verse but I can say I am not too interested. Don't you need to use AT&T's special router with U-Verse? I'm not terribly interested in that because I've gone to a fair amount of effort to set up a router with DD-WRT so that I can control things like NAT loopback for WOL with my Windows Home Server. I'm picky like that...

This is awesome news. It's all about content. If you're an ATT customer, you should soon have access to content via the DirecTV acquisition that otherwise would come only via your cable co. That is increased competition. I am very intrigued.

I would prefer another American company buy another American company than have a foreign company buy and American company. Ie Softbank - sprint , dutche tel - tmobile, Verizon still be owend some what by vodaphone.

Verizon bought back Vodafones stake in Verizon wireless... And deutsche telekom have owned tmo since 2001... Cant really included that as a current comparison...

Two companies that deserve each other. Posted via Windows Phone Central App

Can I opt out of service with direct tv if atnt gets the go ahead to buy them? Fuck atnt...

I think this will be a good thing. I just switched from TWC Internet/Cable to AT&T Internet and DirecTV. Those two companies already work closely together to "package" TV and internet. So hopefully this will just make that a more streamlined offering. This is not nearly as controversial as Comcast and TWC. Comcast and TWC are already horrible companies though, so them merging is just going to make their whole even worse.

Great, my DirecTV bill will go up, up up; Customer service will be shipped overseas, and thus will suck. Yes, awesome news for consumers.

Huh? AT&T has their customer service based in the US... That's a false assumption...

Where did you hear that? I tally to foreign countries alot for At&t, direct tv already off shores about half of there customer service, usually evenings and over night.

Cool, I'll take that as a false assumption...I'm right on all other points. But sure, I haven't done business with AT&T Wireless since Cingular bought them out and screwed my family over by forcing us to buy new phones, yes, that really happened...so we left rather than stay. The only upside is maybe...nope, can't think of one.

So yeah, another thing you got wrong there... AT&T bought Cingular, not the other way around as you put it. And as a Cingular customer at the time, all that changed was the brand and colors in store... I still have my roll over minutes and my unlimited data plan from when I was a Cingular customer, even now as a AT&T customer...

Sorry bro...not wrong on that one...Cingular bought ATT Wireless. Proof. I know...truth hurts. Then they forced ATT Wireless customers in certain markets to buy new phones. I was an ATT Wireless customer at the time...and that's what happened. The only thing 'AT&T' about AT&T now is the name...you're a Cingular customer, or the old Southern Bell company if you follow the history. http://money.cnn.com/2004/02/17/technology/cingular_att/

Sooo not the full story, just half... cingular bought at&t wireless. At the same time at&t began to purchase bell south which is the parent company that owns cingular. Ergo, at&t bought the company that owned Cingular, while Cingular merely purchased the wireless division of AT&T... In the end you could call it back door corporate merger, but at the end of the day, AT&T's name is on the letter head, sooo...

soo...nothing, I have the facts on my side...you're just trolling b/c you know your're wrong...from Wiki: "The merger was completed on October 26, 2004. The combined company had a customer base of 46 million people at the time, making Cingular the largest wireless provider in the United States. AT&T Wireless was then legally renamed New Cingular Wireless Services, Inc. [11] Shortly after, new commercials were shown with the "AT&T" transforming into the Cingular logo, and with the Cingular logo's text turned blue to acknowledge the change. Some of the companies that comprised Cingular, such as BellSouth Mobility, ceased to exist when they were legally merged into the operating company subsidiary AT&T Wireless PCS, LLC, which was New Cingular Wireless PCS, LLC." AT&T Renamed by its new owner Cingular...per Wiki (again...the FACTS): "On January 12, 2007 AT&T announced[21] a major rebranding transition campaign to transition Cingular to the new AT&T (in February 2009 "new" was removed). The former Cingular stores, after being rebranded to AT&T, sold all AT&T products and services: wireless, landline, Internet, U-Verse, and more." AT&T ceased to exist in 2004, and was 'reborn' by Cingular in 2007. You can call it what you want, but, Cingular bought AT&T, ceased to use the AT&T name, then respawned it in 2007 b/c they owned it...but AT&T is Cingular renamed...not a continuation of AT&T... I'm out...facts are facts.

Sooo.... Everyone who went to college in the modern information age knows NOT to use Wikipedia as a source, since its information isn't always real, or properly sourced at all times, and is user contributed... Here is a real source: "In 1984, through an agreement between the former AT&T and the U.S. Department of Justice, AT&T agreed to divest itself of its local telephone operations but retain its long distance, R&D and manufacturing arms. From this arrangement, SBC Communications Inc. (formerly known as Southwestern Bell Corp.) was born. Twelve years later, the Telecommunications Act of 1996 triggered dramatic changes in the competitive landscape. SBC Communications Inc. established itself as a global communications provider by acquiring Pacific Telesis Group (1997), Southern New England Telecommunications (1998) and Ameritech Corp. (1999). In 2005, SBC Communications Inc. acquired AT&T Corp., creating the new AT&T. With the acquisition of BellSouth in 2006, and the consolidated ownership of Cingular Wireless, AT&T led our industry in one of its most significant transformations since the invention of the telephone more than 130 years ago" https://www.windowscentral.com/e?link=https2F2Fcli... So if you pay attention here... The company that owns the AT&T name (SBC) acquired the company that owned the Cingular name (BellSouth)... While Cingular merely acquired the "wireless" division of AT&T prior to SBC acquiring BellSouth... Cingular didn't purchase AT&T Corp (the corporation as a whole). Kinda like how Nokia sold a few pieces of itself to Microsoft, not the whole company. I'm not trolling, just trying to clarify facts...

Also, I've been a very active member of this site for YEARS now, and you sir (or ma'am) are the first person to accuse me of trolling... So grats on that accomplishment. Lets just agree to disagree at this point. I tire of this conversation, as I'm clearly not going to convince you otherwise (nor you I), so why continue? Good day to you sir (or ma'am).... Good day.... I SAID GOOD DAY SIR (or ma'am)!!!

This totally sucks where I'm at. What worries me is if the same stupid uncaring lying S.O.B's that are in charge of ATT Uverse is charge of any if this,I will have to be cancelling my DTv. One hand doesn't know what the other hand is doin amongst that departments and only see this becoming a total cluster puck if allowed. Well I have charter of internet and as much as I hate having their cable tv will switch if this goes through. Now I know why ATT is pushing hard in my area to erect as many mono towers as possible. Bad news for sure Mac

Awesome. Entertainment as we know it is over. We will all be data capped and paying $100 a month in no time. "$10 per month surcharge to stream Netflix etc etc"?

I really hope the FCC blocks this.

No! HELL TO THE NO! AT&T is annoying!. They already tried to swallow up my carrier, (T-mobile) now my cable provider too!? Just no...

Not looking forward to this. My DirecTV service had been great, but AT&T is horrible where I live. They claim to have coverage, but it is spotty at best, and their customer service reps are terrible.

How is ATTs cellular service in your area supposed to affect your direct TV quality?

Both mergers (Comcast/TWC and AT&T/DirecTV) should be denied due to the hostile way both companies treat consumers.

These latest tech deals make me look extremely poor and regret my college major (economics). Where do they get so much money?

It seems like competitors are trying to mirror the game monopoly. Except the company wins and the consumers don't...

Guess my email to DirecTV was worthless :(

I cut the cord a year ago and never looked back.

I Have Directv and the only complaint I have is UPDATE the F#@%$ Windows phone app already, It's been three years. Hopefully AT$T will finally get it done!!!

Amen. Love most everything about DirecTV, but the lack of an app on par with iPhone really sucks. The existing app hasn't been updated in forever, is slow, buggy, search doesn't work correctly, can't pad show end times, and the list goes on. It's a glaring problem with no end in sight, so who knows? Maybe AT&T will use the extra money to update the app once they raise our rates for DirecTV. :/

40% of Latin American households subscribe to pay TV? That's a massive typo...

Greetings from China. I'm curious. Why are people so concerned about a dinky little phone company like AT&T? They only have a few million customers all in one country FFS. Compared to the BIG boys like China Mobile, Vodafone or Telefonica, this company is miniscule. Maybe they used to be someone but not any more.

Thanks for putting it in perspective.

AT&T has 116 Million customers and was founded by the inventor of the telephone. Bell would likely still be the largest telecommuncitions company today if not for the antitrust suit. Now, why would anyone care about a state run monopoly? If you don't care about AT&T, why are you commenting about it? US Patent 174465

I don't see this ending well for DirecTV customers. The only positive outcome that I can see is if they make a satellite/iptv hybrid receiver that would be able to automatically & seamlessly switch to iptv when the satellite signal degrades. But I won't hold my breath for that.

Maybe I can finally get Pac12 Network on Directv after this.
Windows Central Newsletter
Thank you for signing up to Windows Central. You will receive a verification email shortly.
There was a problem. Please refresh the page and try again.