AT&T Fuze To Be Released Nov 4th?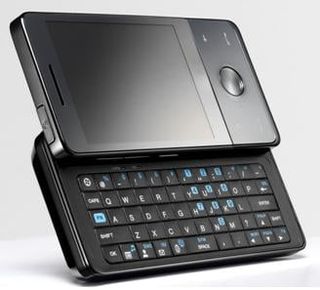 The rumors of the AT&T Fuze's impending launch have matured into a simple question: when is the dang thing going to be official? We've been getting multiple (and we mean multiple) reports of AT&T employees either seeing the Fuze in the back room or -- get this -- showing it off to customers and telling them "Wink Wink, any day now." Let's hope so, because that rumored October 23rd release date turned out to be nothing more than a brief appearance on AT&T's site, not a release at all (unless you count eBay).
A couple more reports (did we mention "multiple") have finally consolidated around a date: Election Day, November 4th. Insert your favorite voting pun here, then check (what's left of) your bank account to see if you have the funds to afford the after-contract $299 price point.
Thanks to all you AT&T stalkers for sending in your reports!
Windows Central Newsletter
Get the best of Windows Central in your inbox, every day!
That 11/4 release date better be legit. I'm still rocking the original Blackjack I bought 2+ years ago and I'm dyin' here!!! Since Verizon and Sprint have both announced they'll carry the device, it's making AT&T look like they're running behind the pack. Innovative phones are a benchmark of their company, so that's not good...not to mention the fact that they of course had to "AT&T-ify" the Touch Pro keyboard. I can overlook both those things if they just officially acknowledge the flingin'-flangin' phone already!!!!

"showing it off to customers" I am one such customer. Although it is just as thick as the Tilt, since the other 2 dimensions are smaller it feels much more compact. Really nice solid device.
I was really holding out for the Omnia on at&t though, I'm ready for a new form factor. I've had the Tilt, 8525,8125, sx66(HTC blue angle), the Touch pro would be too simular.

I stopped by the AT&T store at Northpark Mall in Dallas, TX. last night and talked to a manager. She said they did not have anything for the Fuze to be released on Tuesday but they did have the Blackberry Bold being released on that day. She even checked the screen and allowed me to see. We looked for Fuze, HTC, and Touch Pro. She confirmed they were suppose to have released it 2 weeks ago but did not due to software glitches found in testing on their network

Just Friday I was looking at the Epix and the ATT store employee told me the Fuze would be for sale on 11/4. He'd just got back from a training and said it was the first phone he'd seen/used that beats the iPhone for "coolness". He looked up the price and I think it was $299 with a contract.

I have been by my local AT&T store on two occasions (October 26th, November 2nd) and spoken to different people each time. They have admitted knowing about the Fuze but said they literally had no communication from "corporate" about release dates. The guy I spoke to yesterday told me they usually don't know until the day before. Our store doesn't event have the Epix yet...that's still online only according to the rep. I have the original Blackjack, and it no longer syncs correctly with my office database...it's killin' me!! For that reason alone I'm really hoping for no more delays.