AT&T's T-Mobile acquisition not a slam dunk at FCC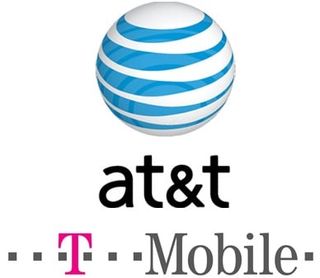 FCC merger reviews are often seen as a formality, if not a complete joke. But in an interesting turn in AT&T's purchease of T-Mobile, the Federal Communications Commission said yesterday that it will be combining its review of the proposed acquisition with AT&T's recent purchase of Qualcomm's 700 MHz spectrum. This shows that the FCC is serious about making sure that the playing field is at least somewhat level, and that AT&T actually stands a chance of being denied.
Critics, which include other carriers, politicians and current customers, have argued that it will lead to high prices and degraded services for consumers, and will hinder industry innovation. AT&T, as you might imagine, disagrees. They recently hired consulting firm M+R to conduct its own study of the issue, which to no surprise came back favoring the deal. M+R researcher Allen Rosenfeld says that the FCC has it all wrong; that they should not be looking at the outcome of a deal, but the outcome if no deal is reached:
In other words, T-Mobile's strategy out out-pricing the bigger carriers cannot continue on its own. If AT&T doesn't swoop in to the rescue, poor T-Mobile will no longer be sustainable as-is, and customer rates will have to increase. How noble, AT&T, how noble.
Source: GigaOm
Get the Windows Central Newsletter
All the latest news, reviews, and guides for Windows and Xbox diehards.