Baconit updated to version 3.0, introduces new start experience and more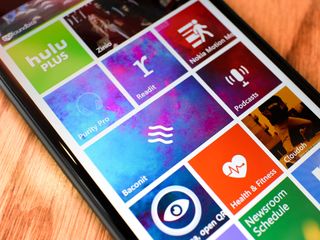 Baconit and Readit are the best Reddit clients on Windows Phone. With each update the two apps get better and better. Today we're looking at version 3.0 of Baconit in the Windows Phone Store. It's a major update and one that you won't want to miss if you're a fan of Reddit. You'll find a new start experience and so much more. Let's check out version 3.0 of Baconit.
Earlier this month the developer of Baconit, Quinn Damerell (@QuinnDamerell), opened up a beta version of Baconit that gave paid users an early look at future features. If you joined that beta program you'll be familiar with version 3.0 of Baconit. Here's the changelog everyone else can look forward to today:
Main landing
Brand new start experience
UI tweaking and polishing
Many performance improvements
Reddit view
Flip view
Memory improvements
GIF loading times improved
Speed and animation performance work
Settings
Windows Phone Lock screens new default for Lock screens
Added clear cache in settings under general
Updated, cleaned up, etc.
Backend
Fixed https parsing bug
Fixed CAPTCHA bug
Fixed random reset bug
Many random bugs
Many random performance improvements
We've been playing with Baconit Early Access for the past few weeks and so far we're digging the new changes to the app. Once you get version 3.0 we think you'll like the new features.
Head into the Windows Phone Store to grab version 3.0 of Baconit for free. There's also a donate version that goes for $1.99 in the Windows Phone Store. Both apps are free of ads and fully featured. Right now we're only see the free version with the new update, but the donate version should be getting it anytime too!
Get the Windows Central Newsletter
All the latest news, reviews, and guides for Windows and Xbox diehards.
This is fast cuz they tweeted about 4 hours or so ago that it had been submitted to the store so just a matter of time till we get it. And it's already here.

I used to use this app all the time till readit came along.

is it really? hmmmmmmm??? Jk man.

Does it support flair yet? I think I remember Quinn saying it was coming.

Flair and post tags (sticky, etc) are the two biggest things I think he could add. Probably are coming soon I would assume.

Markdown support would be nice too. Honestly I've been using Baconit early access occasionally and it really doesn't seem like much of an upgrade from regular old Baconit. It's definitely miles behind where Readit is currently.

Quinn making a paid beta. Not cool.

Well that sucks, i literally just bought the paid beta today ...

Sam, What is this Purity Pro app in your start screen?

If you have a Purity Pro headset and connect it to a Nokia phone, that app appears and displays battery life on the live tile, and if you click it you can adjust settings.

Awesome. I couldn't get myself to like Readit, especially since Baconit is true to the metro UI. Its also faster in viewing stories than Readit. Love it!

Where is share to Twitter?

They have got to fix twitter sharing throughout the UI in WP8.1 soon. I think the twitter app needs an update. Downloading baconit to try again... have been using readit for a while now.

Is this up to par with readit yet?

Tried it. It is really a neat app. But I still like Readit better.

I would only go back to BaconIt if they allow us to change the background independently from the system. I like to keep my start screen theme color to black rather than white. However, the app, I prefer to keep it. BaconIt doesn't do that. Black background on white really hurts my eyes.

I cant Login with my reddit username anymore and it obviously deleted all subgroups I have been setting up. kind of inconvenience

Same, got do everything again including getting a new account...

I had no problem login to my reddit account, apps works perfectly for me. Are you getting any error messages