The best alternatives to T-Mobile
If you like T-Mobile's coverage, check out these alternatives that use T-Mobile's coverage.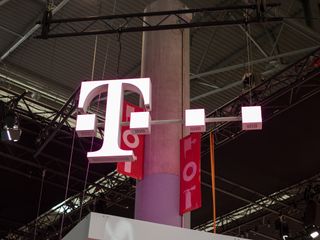 T-Mobile, like the rest of the Big Four U.S. carriers, is keen on selling access to MVNOs (Mobile Virtual Network Operators). This is great: it benefits T-Mobile (income without any investment), the MVNO (no need to build its own network), and us (more choices at different prices).
And a lot of MVNOs use T-Mobile's network, either exclusively or in combination with other carriers. They cover just about every price point, offer options with large buckets of data, and can duplicate most of the experience of having a "proper" T-Mobile account. You can find a full list of them below, but we're going to focus on a few options users like you have called the best and that we agree belong on this list.
More: Complete list of T-Mobile MVNOs
Advertisement
MetroPCS
Why you can trust Windows Central Our expert reviewers spend hours testing and comparing products and services so you can choose the best for you. Find out more about how we test.
MetroPCS isn't technically a T-Mobile MVNO. T-Mobile owns it, but MetroPCS operates independently and has different policies, pricing, and features.
The carrier offers plans with calling, texting, and data packages for people who use both a lot and a little bit of each. Plans start at $30 per month, which includes all taxes and extra fees.
MetroPCS also uses what it calls "Data Maximizer" to deliver streaming video at a resolution it claims is ideal for smartphone screens. It also offers the same Music Unlimited packages that T-Mobile offers, where streaming music from select services will not count against your data tally.
If you look at what people have to say about MetroPCS on the web, you'll see positives like great pricing and customer service, and negatives like poor coverage or network issues. We say that MetroPCS has always provided exactly what was expected and we have had no issues to note with coverage or customer service.
Walmart Family Mobile
Walmart Family Mobile has leveraged T-Mobile's network with a storefront presence unmatched by any other MVNO. We've all seen the signs for phones and plans when at Walmart and some of its offerings are great.
We love the $24.88 plan that offers unlimited talk and text combined with 1GB of LTE data (your connection drops to 2G speeds once the data limit is reached). It's perfect for people who don't use a lot of data while away from Wi-Fi but still need a bit for things like navigation or making reservations. It's also the best plan for anyone who needs a second line but will rarely use it.
The other end of the spectrum has unlimited talk and text bundled with 15GB of LTE data for $49.88. 15GB per month is approaching power-user territory, and if you don't use more than 15GB each month, why pay more for an unlimited plan?
User experiences seem to vary with Walmart Family Mobile, just as they do with every service. The pros look to be the price of both the phones and the service (you can also bring your own compatible phone) and cons include poorly trained sales and support staff and the ubiquitous coverage complaints.
We've found Walmart Family Mobile to deliver the service as promised and have had no issues getting a service plan via the web or in-store.
Advertisement
Mint SIM
Mint Mobile is an MVNO much like the others, with a special twist on how you can buy service.
While you can buy a package of talk, text, and data for a month, you can also buy extended service for as long as one year for significant savings. It offers the small (2GB), medium (5GB), and large (10GB) plans for one month, three months, six months, or one year.
$35 gets you a single month plan with unlimited talk and text as well as 2GB of LTE data (which drops in speed once your limit is reached), or $399 gets you a full year's worth of service including 10GB of LTE data. There are also a bunch of promo codes available for new users right now.)
If you know how much service you'll need buying in bulk can deliver considerable savings. Mint Mobile uses aggressive pricing to provide long-term value, as well as cheap packages for monthly users.
Ting
Ting is another MVNO that offers more than just a choice between monthly plans. It lets you mix and match to find a plan with the right amount of talk, text, and data for you without paying for things you won't need. Best of all, Ting doesn't bill you for service you didn't use.
At the end of the month, you're billed for the amount of service you actually used, not what the plan said when you bought it. This can be a great way to save money while still keeping an option to use more data when you need it.
Experiences across the web tend to love the pricing structure and ability to build a plan tailored for data users who don't make many calls. Negatives complain of poor customer service and coverage or data speed issues.
We think Ting can be a great provider if you know what you need versus what you don't and love the billing for just what you used instead of the label on the plan.
More at Ting (opens in new tab)
There are plenty of T-Mobile MVNOs that aren't on our best list but still might work great for you. We can't use them all at once and things change quickly when it comes to carrier resellers. If you have a great experience and think we should give any company a second look, sound off in the comments below!
I'm an RHCE and Electrical Engineer who loves gadgets of all kinds. You'll find my writings across Mobile Nations and you can hit me on Twitter if you want to say hey.
Cricket always gets left off these lists...

Cricket operates on AT&T's network. This list was specific to T-Mobile's network. But otherwise, yeah, I hear you...Cricket is severely underrepresented and underrated. If you don't live in a city, you kinda need Verizon/AT&T coverage, and since most MVNOs operate on Sprint/T-Mobile, options are limited.

Cricket is amazing. I switched from Verizon right after ATT bought them and never looked back. I also discovered a fun trick with Cricket too, if you use up your data you can change your plan and your data will reset. That works when you upgrade and downgrade your plan 😉

As others have said, Cricket is AT'&'T so they don't belong in an article about T-Mobile. I also use Cricket though and agree it's a good way to get wider coverage than T-Mobile or Sprint can provide at very affordable rates. However, two major cons: (1) last time I checked, Cricket still doesn't support tethering on W10M and (2) after a recent infrastructure upgrade, Visual Voicemail no longer works on non-Cricket branded W10M devices. The result of the latter is repeated SMS messages: "//VVM:STATUS:st=U;rc=1" sent from "unknown".

Man...Mint SIM is sounding pretty good

Who likes T-Mobile's coverage!?! I love T-Mobile and even I hate their coverage.

Coverage is "good enough"...prices and customer service are great!

That's why Sprint's new slogan is "Works For Me". T-Mobile is the same way. If you live anywhere remotely rural you better have a landline and internet.

I think it depends where you are and where you frequent. I switched from T-Mo to cricket because it was bad at work. Otherwise, I find that it depends on what phone you have and where you are.

It all depends on where you live. I have no problems with T-Mobile's coverage in my area.

Mint Sim is trash (tested personally) and uses T-Mobile. T-Mobile itself is pretty bad, so anything other than Sprint should beat it.

I'd hate to lose T-Mobile Tuesdays. I've received about $200 of useful free stuff in the last year.

Those free movie rents on vudu has saved me so much money. movies come out after a few months

I use the FandangoNow credits for new movies (since you can only get one) and Vudu credits for older movies (since you can use the $5.50 credit on two rentals).

I like T-Mobile, and their plans and general outlook, but as the pennies got pinched in our household, it seemed nice to know we could cut our bill and switch and not loose too many perks - i think Visual Voicemail is the biggest thing i might lose out on of the various perks i actually use. Regrettably, i've found T-Mobile to have an effective form of lock-in. If you are on a legacy family plan and want to swith but one person wants to stay, they will be bumpoed to T-Mobile ONe individual plan. I suppose i a way the lock-in could be called my wife, whose been on T-Mobile for 11+ years (i've been there for a mere 10). How it works is our current Simple Choice plan costs $80, plus $5 for international calling, plus tax & fees to just under $100. If i quit for Mint sim, or anyone else and pay say, $20-25/month and get a bit more data for that, we still have to now pay $70/month for a single line of T-Mobile ONe and $15 for international calling. Total $105-$110. Yes, if she uses less than 2GB (and she will) we get $10 back) but it all seems hardly worth it. Ah well. So my mint sim tester (which i bought at a time when i was told she would fall back to simple choice individual plan) ruins out in a week or so, and my plans to buy a years subscription have failed, unless i can persuade my wife to overcome her misgivings about MVNO's or other carriers in general, or jst the idea that $50/month saved in phone bill is worth while.
Windows Central Newsletter
Thank you for signing up to Windows Central. You will receive a verification email shortly.
There was a problem. Please refresh the page and try again.