Best (and worst) Total War games for PC
Total War is a series of games that captivates you, consumes you, and takes over your life. Here's a look at the best (and worst) games to get you started.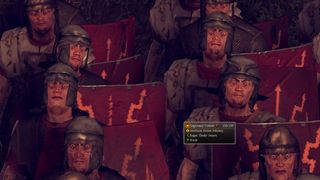 If you've yet to try a Total War game and happen to be a fan of strategy titles, you're missing out. All such games are built on a similar framework that really can consume each and every second of your life. Constructing an empire from nothing, while using diplomacy and aggressive tactics to seduce or take down enemies, will leave you wanting more when you're not at a PC. Unlike some other turn-based games, each move holds the potential to end the game.
But it's not all good news when it comes to Total War. Some titles have been plagued by bugs, glitches, poor optimization and design decisions that leave fans of the series baffled. We take a look at the best and worst the Total War series has to offer.
This list is based on my personal experience with Total War and is the result of me trying to help a friend who started with Atilla and wanted to know what games to move onto next (as well as which ones to potentially avoid).
Let's start with the best and work our way through.
The great Total War games
Why you can trust Windows Central Our expert reviewers spend hours testing and comparing products and services so you can choose the best for you. Find out more about how we test.
Shogun 2
I have invested hundreds of hours in Shogun 2 ($29.99). This installment, in particular, holds a sacred place in my heart due to it being the first Total War game I actually played through many a night, but Rome was my very first exposure to Total War back in 2005. What makes Shogun 2 so fantastic, though, is the setting, matched with improvements on the origin of its name.
I have always recommended Shogun 2 to newcomers, particular because it feels fluid and intuitive to get your head around. Total War games can be confusing, and Creative Assembly did a solid job with the aesthetics, UI and other elements that make Shogun 2 as good as I believe the series has got to this very day. The main letdown of Shogun 2 is the fact that nothing new was added.
If you're looking to try out Total War, Shogun 2 is a must-have. The gorgeous world matched by good balancing and an easy learning curve make it an enjoyable entry into the strategic world.
Rome
I may catch some slack for having this entry so high up on the list, but Rome: Total War ($9.99) is a game I simply have to keep installed, as I often find myself firing it up every now and then. Sure, the AI was borderline awful, and everything that was implemented sort of destroyed the very essence of what Total War should be. It's just too easy to start a new game and lose hours without even realizing it. The game holds your attention so well, it deserves commendation.
Medieval II
I have a soft spot for Medieval II ($19.99), mostly due to the fact that it reminds me so much of Rome, and that's a good thing. But because of that, it also falls behind slightly due to it being so much like Rome but without the nostalgia. And it also has many of the flaws that plagued the great Roman empire. That said, it's a stellar game and one worth keeping on your short list.
The combat is also awesome.
Warhammer
Total War: Warhammer ($59.99) is a mash-up of the fantastic strategic series by Creative Assembly mixed with the powerful and expansive world of Warhammer. It's as though both were made for one another. CA did a solid job at taking what worked with Attila (and what didn't) to bring a quality Total War experience to the table with a massive array of units and other great improvements to the formula.
Interestingly, one will find themselves dragged into combat, regardless as to whether they make alliances or go it alone.
Honorable mentions
Attila
I get the love for Attila ($44.99), I really do, and it's one of the main Total War games I still play, but the massive imbalance and array of bugs just irk me. What I liked most about Attila (and what still keeps me playing) is the fact CA tried to do something new. You have the Romans trying to survive in what areas they still hold, tribes battling one another for more land, and the Huns burning everything in their path.
Interestingly, I always tend to play as one of the nomadic tribes, as opposed to Roman empires or barbarians. It's a game with actual consequences, and I like that.
Empire
I know a few people who will be surprised that I threw this one into the honorable mentions list and not the one below, but Empire ($19.99) is a fine Total War game. It's huge and allows for massive empires to be formed, but you'll need to be prepared to combat not only your enemies but bugs and a dodgy AI. Look past that and you have a wonderful European Total War that will allow for hundreds of hours to be invested.
Terrible Total War games
Napoleon
There's not a whole lot to say here about Napoleon ($19.99) aside from I didn't really enjoy it. If you happen to read online that it's essentially a "copy and paste" of Empire: Total War, they're not far off the mark. CA did add some cool new things, however. The AI was improved, not to mention the excellent execution of the Napoleonic wars. It offers an interesting experience, thanks to the unique setting and looks of the game.
The Peninsular War DLC was also really good, but it can't help draw me into it. Not when other Total War games are begging for my attention. Just because I didn't enjoy it doesn't mean you won't, but I can't see Napoleon taking top spots for those who have yet to play a game in the series.
Rome II
Oh, Rome — what did CA do to you? At launch, Rome II ($59.95 - Emperor Edition) was a disaster. Total War games have always had their split personalities, but nothing prepared series fans for Rome II. At one minute, you're locked in a fierce battle only to have a floating boat make its way through the terrain. Or perhaps you wish to zoom in on the action, only to realize that there is only the sight of horror (and that's not the gore, by the way).
It's bizarre how odd Rome II feels to play. Thankfully, the game has been patched more times than my battalion of fatigued legions, but that's only so you can experience an uninspired strategic game. Promises were made prior to release, but unfortunately, they fell flat, much like the title of this game (and the empire that stood hundreds of years ago).
What say you?
I love the Total War series and believe each installment has its place. You should one day play them all, but use this list as a guide if you're new to see how you should perhaps proceed down the path of greatness.
Are you a Total War fan? If so, sound off in the comments with your favorites from the series. Perhaps you agree with my experiences, or perhaps you feel Napoleon deserves a spot at the top of my Total War chart. Either way, let us know.
Lead image source: Kutaku
Windows Central Newsletter
Get the best of Windows Central in your inbox, every day!
Rich Edmonds was formerly a Senior Editor of PC hardware at Windows Central, covering everything related to PC components and NAS. He's been involved in technology for more than a decade and knows a thing or two about the magic inside a PC chassis. You can follow him on Twitter at @RichEdmonds.
Rome II was a big failure for me. I still play it but with a big disappointment. You just have to look how far I can go for Rome.

I personally think if they just re-released Empire rebuilt with the Fall of the Shogun engine and graphics it would easily be the best Total War. Barring that, it's a tie between Attila and Shogun 2 for me.

i love these games. well the true historic total war games!

i love shogun 2 the most!

you can't write an article about the total war games without mentioning Jeff van Dycks amazing music for Medieval2 and RTW1