4 best Android phones in mid 2019 (and 2 more to consider)
Dan needs a smartphone, too, and this is what he uses every day.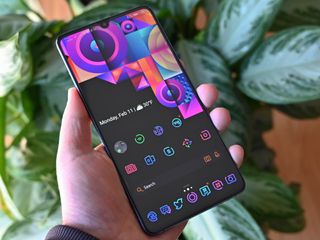 The smartphone market is becoming rather stale, but only in the context of so many great devices already on the market. As to which is the best, it's entirely subjective, but I have a few thoughts based on what I own and have used.
Here are the four best smartphones right now that I can recommend ... and a few to watch but maybe to skip.
Great camera, great value
Google Pixel 3a
Why you can trust Windows Central Our expert reviewers spend hours testing and comparing products and services so you can choose the best for you. Find out more about how we test.
The Pixel phones have two great things going for them that ex-Lumia users care about: great camera and stripped-down Android. For 2019, Google is wisely offering a mid-range choice with the new "3a" variants. The hardware is mostly the same though - including those awesome cameras - making the 3a one of the absolute best budget choices right now.
For those looking for a "purer" Android experience so that they can run Microsoft Launcher for Android or do other customization the Pixel 3a and Pixel 3a XL are excellent choices. Plus, you'll get the timeliest updates for the OS and security for the coming years.
The Pixel's camera — despite there just being one on the rear — really is outstanding. If you care about photography, it's impossible to ignore just how far Google has pushed software enhancements for imaging with machine learning. It's crazier to know they're only just getting started.
Some downsides of the Pixel 3a include just 4GB of RAM, which is unfortunate. Putting the camera aside the rest of the Pixel 3a's hardware is so basic and boring it's hard to get excited about. Sure, it's a great phone, but it's not the most interesting (plus there are those rather large top and bottom bezels).
But if you want a phone that will get the best support, do the basics, and have all of Google's latest tech the Pixel 3a is a solid choice especially for value.
Great camera, so-so phone
(opens in new tab)
Google's latest has all the best stuff in Android making it easy to recommend.

The Pixel 3a has one of the best, easiest to use cameras of any smartphone, plus you get a more "pure" Android experience with great support. While the 4GB of RAM and rather bland design keep it from being great that is one killer price.
My personal fave
Huawei Mate 20 X
When I first saw the Mate 20 X at CES 2019 I was blown away. I had no idea a company was making a 7.2-inch super phone let alone one that had three rear cameras (40MP regular, wide, and zoom).
I grabbed this phone off Amazon from a reseller, and I have never looked back. Effectively just a larger Mate 20 Pro the Mate 20 X is for those who used a Nokia Lumia 1520 and miss having a gargantuan mobile experience. Combined with a massive 5,000 mAh battery, outstanding stereo speakers, and a blazingly fast Kirin 980 processor the Mate 20 X is not only a powerhouse, but it can go days on a single charge.
I had some concerns about EMUI 9.0 — the customization layer on top of Android 9.0 — but I found it better than Samsung's One UI and more like Oxygen OS. Long story short, I like it a lot.
The Mate 20 X though is not for everyone. With a high price tag around $900, no carrier sales in the US (it runs fine on AT&T and T-Mobile though), its enormous size, and some concerns over Huawei, most people will want to go with something smaller.
For me though, the Mate 20 X is hands-down the best phone I have used, and I don't see myself switching anytime soon. All my other phones are now in the drawer.
Move over Lumia 1520
(opens in new tab)
One of the largest and most powerful Android phones on the market is also one of the best.

While most will shy from a 7.2-inch smartphone the Mate 20 X is perfect in every way - gorgeous display, inking, amazing camera, and a battery that will never die. It's also the best to type on.
Best overall
OnePlus 7 Pro
If I had to pick one phone that most people should buy it's anything from OnePlus. I've had three OnePlus phones over the years with the OnePlus 6 being my latest. The OnePlus 7 Pro is turning out to be quite popular especially since it is now sold through T-Mobile in the US.
OnePlus has the best software experience on Android in my opinion. Oxygen OS is fast, clean, looks good, and the tweaks to the OS from OnePlus make Android a better operating system. It's just a joy to use.
Toss in some excellent build quality and cutting edge features a OnePlus fun is easily one of the best around. Of course, they used to be a better value at $550 back in 2018, but the new OnePlus 7 Pro at $669 is starting to creep up into that high-end market. Plus, the company got rid of the headphone jack after years of saying they would never.
Many friends of mine who were switching away from Windows Phone went with the OnePlus and all have loved it. There's a good reason as it's the best value in town.
The best for most
(opens in new tab)
This is the best all-around smartphone for most people.

OnePlus has been making great phones for years with excellent hardware and software additions to Android. The OnePlus 7 Pro not only continues that, but is way more affordable than most of the competition.
My new bae
Honor 20
The Honor 20 is the real sneaker of a phone for $479. It has an outstanding quad-camera in the rear including a 48MP sensor and a 16MP super wide + 2MP depth assist + 2MP macro. The front camera is 25MP. Add that to a very good build quality (it's iPhone-esque), 6GB of RAM, 128GB of storage, and a zippy Kirin 980 processor the Honor 20 is a really fun phone to use that also beats the Pixel and OnePlus.
While you could splurge for the new Honor 20 Pro (more RAM, new 8x telephoto lens, improved glass, etc.) the cost difference doesn't quite justify it over the Honor 20, which will be fine for most people.
Honor is a subsidiary of Huawei, however, which means you can't get them through a US carrier. Still, like the Mate 20 X above you could get one through a retailer on Amazon.
Of all the phones here the Honor 20 is actually the best one, but due to difficulty in getting the phones (and support) it makes recommending them a bit hard for average people.
Watch out OnePlus
(opens in new tab)
The underdog

The Honor 20 is hard to get if in the US, but for $480 it's the most versatile phone you can find with a brilliant camera array and high-end features.
Great, but not perfect
It seems odd to talk about smartphones and not mention Apple or Samsung. Luckily, I have new phones from both, and while they're great, they're not my favorites either.
Apple iPhone XS
The iPhone is still one of the best-selling smartphone brands for a reason: the phones just work. Smooth OS, the best app experiences, and easiest to use the iPhone is hard to ignore.
I've been using an iPhone XS since its release, and I have very few complaints. Apple Face ID is impressive, the hardware feels great, and the display and audio are best in class.
But I still find typing on the iPhone XS – even with Microsoft SwiftKey (my preferred keyboard) – to be hit and miss even in 2019. The camera, while pleasant enough, pales compared to what Google or Huawei are doing with AI-assisted photography. Also the overall hardware – like the Pixel 3 – is boring.
Toss in the crazy high starting price of $1,000 it's easy to see why the more wink-wink "budget-friendly" iPhone XR has generated more buzz.
There are a lot of good reasons to go with Apple, but seemingly just as many against.
Finally, if you're a fan of Microsoft services you can do a lot on an iPhone, but even more on Android.
Expensive but reliable
(opens in new tab)
While not the best value the iPhone XS is also easy to use.

The iPhone XS has the best apps, reliable security, and Apple is better at privacy than Android. Whether that's worth the $1,000 starting price is another matter, but it's hard to deny it being a great phone.
Samsung Galaxy Note 10
I grabbed a Samsung Galaxy Note 9 when in Germany covering IFA 2018. It's an impressive piece of hardware that on paper has all the best specifications you can find in a modern smartphone — fantastic display, great audio, excellent camera, excellent battery life, and that nifty S Pen that lets you ink.
The new Note 10 for 2019 is an interesting advancement with nicer looking hardware (more squared), missing headphone jack, but Samsung is also now offering a regular 6.3-inch model and a larger 6.8-inch Note 10+ variant. There's even a 5G version with the Note+ coming too.
Related: Samsung Galaxy Note 10 review at Android Central
But Samsung likes to futz with the software a lot of doubling on preinstalling its own apps on top of Googles creating a mini identity crisis – the phone feels more like Samsung Android than Google Android.
Many users are fine with all the Samsung bloat and customization, but even the new One UI change with Android 9.0 has not convinced me. I still find the UI design just off and unpleasant with just too much going on for the user.
Still, if you really liked the Note 9 but held off last year the new Note 10 (or Note 10+) may be the phone for you. You're getting top shelf hardware and with a Samsung phone you can bet wide ranging support including from Microsoft. That's definitely worth considering.
Big spender
The Galaxy Note 10 seemingly does it all.

While not cheap the Galaxy Note 10 (and new Note 10+) is arguably the best all-around Android phone you can get if you're OK with Samsung's customization. If not, there are cheaper (and better options) out there.
So many more phones
There are many more phones out there – especially in the budget range – including ones from Nokia and Xiaomi (Pocophone F, Mi Mix 3) that didn't make the list only because I haven't used them yet.
If there's one takeaway for smartphones in 2019 is Chinese manufacturers are outpacing the US and Korean ones giving consumers even more choice and more value than ever before.
IFA 2019 is just weeks away in Berlin with many smartphone makers poised to make new announcements. Likewise, expect Apple to shower the world with its iPhone 11. Will any of those get me to switch later this year? I can't wait to find out.
Windows Central Newsletter
Get the best of Windows Central in your inbox, every day!
Daniel Rubino is the Editor-in-chief of Windows Central, head reviewer, podcast co-host, and analyst. He has been covering Microsoft since 2007 when this site was called WMExperts (and later Windows Phone Central). His interests include Windows, laptops, next-gen computing, and for some reason, watches. Before all this tech stuff, he worked on a Ph.D. in linguistics, watched people sleep (for medical purposes!), and ran the projectors at movie theaters because it was fun.
I have very much enjoyed by Nokia 7.1. It falls solidly into the mid-range ($349). Performance is great for what I do, which is not video game heavy. Battery life is absolutely terrific (I regularly put it on the charge at night with 70%+ still in the tank). It's also good looking, with a decent camera, and solid software support (Android One). I'll never spend more than $500 on a phone again.

I have the Nokia 6.1 and feel the same way. Won't spend over 400 for a phone

Ditto on that - the Nokia 6.1 was my 'test' phone jumping from 950XL and the Windows Phone ecosystem. At $240 (TA-1068) includes 64Gb/4Gb, dual-sim, and solid day and half battery life. The Microsoft Launcher has evolved very nicely and includes double tap to wake or sleep. At night, screen converts to a nightstand alarm clock.

I have Nokia 7 plus for a month now and I have to admit, Nokia has done a really good job recently with its mid-range phones especially with the adoption of (Android One) program.

I use Nokia 1 while working and Nokia 8 Sirocco at home. Nokia 1 is very cheap, so its performance also quite laggy. Still it works: I don't want anything else except chating with people from this tiny Android Go phone. As for Nokia 8 Sirocco, it's awesome device with nice specs and great performance. Long story short, I love Nokia phones, but still missing my Lumia 650.

My wife and kids all have the Nokia 7.12 and performance has been great for them. No real complaints from them and they came from Windows 10 Mobile Lumia phones. The phone has a fingerprint scan, HDR screen, and a mid-range Snapdragon processor (600 series). I loaded Microsoft Launcher on it and that is working great for them also.

IPhone x hasn't got the best display

It competes for the biggest notch, though. It may in fact be the widest.

Good phones have a 100% wide notch. Some tend to call it top bezel.

I should say one of the best.

I'd actually say it has the best overall display. Great glass, amazing touch sensitivity. DCI-P3 Color Gamut. Samsung AMOLED. Expertly calibrated. Yes, I'd give it that. Resolution doesn't matter, that much. Using the Note 9 you have to really make excuses for yourself to justify running that thing at QHD over FHD+ and giving up the kind of battery life you will, as a result... for practically imperceptible gains in the visual user experience (but noticeable losses in battery life, as a result, which is completely bullies any positives gained). It's a smartphone screen. In all the areas that really affect usability, it's top notch. That's one area where Apple does excel. Even the LCDs on the iPhone 8/8 Plus were beyond excellent - and very impressive given the technology used. The biggest issue with the iPhone isn't really the OS or the Hardware... it's software peculiarities, like how much of a PITA it is to get Photos and Videos off the phone phone onto a PC - particularly if you don't use a Mac. I have an iMac, but getting 240FPS footage off of an iPhone without speed ramps baked into it is a genuine frustration. Even on a Mac with Photos, the speed ramps are a problem as all of Apple's software supports them and you can't just toggle them off so that you can drag out the 240 FPS footage (unedited/untouched). The software also loves to transcode or downscale things when you share out of it, or drag it out of Photos on macOS. This was such a huge frustration that I switched to the Note 9. But I think I'm going back, because the video Analysis apps on Android are doo doo. I'm burnt out on the phones and stuff though - the tech cycle is so fast, these days. It's almost... too much... to the point that I don't even feel it's worth it to try to keep up or follow it anymore. Plus, phones are well past the point where I feel I need to care about what comes out the next year, unless I plan on switching platforms (that's the only time I really check in, these days). I'll probably just get an Xs Max when they drop in price at current capacities, and then sit on that for 2-3 years. Doubt I will switch platforms again, though. So tired of that hassle :-P Glad I didn't delete my AppleID (usually delete unused accounts pretty quickly), given my iMac has been in a closet since I got the Note 9 (to kind of force myself o give it a fair shake).

Man, you know we'd like that background image from the Mate.

I just got a OnePlus 6 with 8GB RAM for $450 new a few weeks ago, and I like it so much I just ordered a second for my wife. I honestly don't know why you'd spend more on a phone. Super fast, great battery, crazy quick rapid charge, great screen and camera, and near-stock Android with frequent updates... this thing has it all for half the price of other flagships.

It doesn't have a headphone jack

That's enough to fail it, right there.

The OnePlus 6 does have one. The 6T ditched it.

Not everyone needs a headphone jack

In the couple places you might need a headphone jack, just put a Bluetooth adapter on it or use a dongle until you get a new one. Analog headphone jacks are dying. Might as well get ahead of the curve.

But, you can't get the quality of sound that you can get from a wired headset. And yes I can tell the difference. Unfortunately all companies will probably ditch it though.

My 6T comes with a dongle. But I use Bluetooth anyway. I do need to bring a jack when I fly if I want to use the inflight entertainment system.

I used to think the same. But I haven't used a headphone jack in more than a year. Holy Jesus, I'm agreeing with bleached.

Don't worry, I've agreed with him on a few occasions. Every now and then, he is correct. This is yet another one of those times lol. I have the OnePlus 7 Pro, and the dongle that comes with the OnePlus 6T does work with it, so I tend to use it when / if I need a headphone jack. I'll be honest, though. I've only used it once since I got the OnePlus 7 Pro and that was just to see how well it worked with my father-in-law's headphones. With the OnePlus 6T I think I only used it once or twice before that went to my fiancee. I pretty much always use my Bluetooth headset.

I do... Some of the best sound is from a wired headset. Can't get that from a Bluetooth, and yes I can hear the difference.

Note 9 does, and stereo speakers, 6gb ram, 128gb memory, s-pen and all the bells and whistles. Love it!

No headphone jack and the curved screen, which is why I'm switching away from my Note 8.

Daniel, based on recent rumours/leaks, what phone from MWC 2019 would you say is poised to become your new favorite?

The Mate 20 X is so good for me right now I can't see what would persuade me to switch at this point. It's everything I want in a phone. We'll see after MWC 🤔

Even over huawei's p series? I've heard the p20 is coming soon. If you didn't already have the mate 20x, would you wait?
I've been wanting to get a huawei for a couple of years but never pulled the trigger. I go back and forth between researching the p vs mate

If I didn't have the Mate 20 X hard to say, but I see most hardware updates as being incremental here. Jumping in later is generally always better, but as someone who has used about 7 different phones in the last year and a half the Mate 20 X is in its own class for me - nothing compares to it. For those who find it too big (I presume most people) the Mate 20 Pro seems an ideal alternative. Plenty of good choices though, just depends what your really want.

Thanks.
This time of year is just always difficult bc the latest to drop JUST dropped and is still VERY good but the next is RIGHT around the corner; In addition to ALL smartphones being generally very good now with the differentiating factor evaporating.

When the Huawei Mate 20X was launched in Taipei, it created a 500 people waiting line. It is a hugely popular phone over there. https://www.gizchina.com/2019/01/20/huawei-mate-20x-launched-in-taiwan/

How about the Samsung Galaxy line of phones? Seems like the safe choice.

Like he said in the article, the software is a bit overwhelming. Nice phones, but they take too much fiddling to become great.

V40 gets no love. Except from me, I love mine, it's awesome.

I know right? I have no idea why it's so hated when it is just as, if not more capable than the other flagships.

Tbf I had a G6 and I'd not like LGs take on software at all. Hardware is nice though.

I had a Galaxy S7 Active before this, and compared to that, I'm much happier with the software. Way less bloat. I can actually answer a phone call, which, you know, is technically what phones are for. Samsung has so much bloat, even the phone app is slow, and I would miss calls when I already had the phone in my hand. Even after hard resets, within a month, it was back to it. I'm sure some of that was other apps interfering/slowing it down. But still unacceptable.
Also, I'm sure the V40 is much different than the G6.

What is the name of the icon pack being used on the Huawei? Thanks

The icon set is Linebit 👍

I loved my Mate 10 but working in the federal government made it a little awkward to have it so I switched to the Pixel 2XL and then got the 3XL as soon as it came out. Keeping a black background on the home screen (which I always do anyway, I'm boring like that) really makes the notch irrelevant and I just don't notice it in most apps.

Only have two OSs to choose from sucks

I would totally be fine with the right one. But both candidates for that (BBOS and Win10M) are gone.

You really should take a long hard look at the Razor Phone 2.
At $650 is is a MUCH better deal than a lot of these;
Snapdragon 845, 8 GB RAM, IP67 water resistant, Big Battery, wireless charging, awesome screen, lots of other great features.

Tried it out. Hard to hold. The finger scanner on the side/power button worked great. Returned it and got my money back. Then bought an iPhone Xr. Hate it and returning it in the next day or so and will get my money back. My OnePlus 6t arrives on Friday. have 13 days to try it out before I have to return it to get my money back. Moving from the 950 has been a chore and, for me, a disappointment. Android is pretty good with Microsoft launcher and Cortana. iPhone for me is just bad.

You should have at least tried the Note 9 with the new One UI...so much smoother and nicer to me.

I own the Note 9. I talked about One UI. I have One UI. It made me get the Mate 20 X 🤷‍♂️ I like the idea off it but for me it's still not great.

Sorry my bad. I missed in video but do see now in article.

I have a Samsung S8+, and while I've enjoyed it as my first post-WP smartphone, I'll probably look at a Nokia when it's time for replacement. Pure AndroidOne, no bloat, and regular updates - those are my biggest pet peeves with Samsung...and lower prices. I still can't justify spending $800-1000 for a smartphone. I've seen the Nokia reviews on AndroidCentral, but would be curious on your opinion Daniel.

Yeah, Nokia is something I'll have to take a look at soon. There's a few that are nice.

My wife and kids have the Nokia 7.1 and they are all working great. I wish I had a high Nokia for my phone now. Too much crapware on my Samsung Galaxy S8+. I hate Bixby and the screen edge on the sides. Not to mention having two app stores instead of just one.

I wonder how the Huawei P20 Pro stacks up. Is the Mate that much better than the Pro series? I'm looking forward to the Nokia 9 announcement in terms of cameras. OnePlus would be on my list too after my 950XL becomes unsupported.

The P20 Pro lines up closer to the Mate 20 Pro size wise. Very similar in hardware too, except finger print sensor is on the front and doubles as navigation which I like. It doesn't have wireless charging but even after 3 previous phones with wireless charging I don't miss it. The battery is such a beast I only plug it when I go to sleep. It will have a more versatile camera than the Pixel or 6T but a bigger battery. The Mate 20x is really is in a league of its own with its size and battery.

I'll be switching from my 950XL to an iPhone this year. Just can't stomach getting into bed with Google.

Totally understandable. I just wish Apple did more with hardware that was interesting. Then again, for most people what Apple does is enough, but when you see what China is pumping out these days it's pretty amazing especially when you factor in the lower price. I really think - for better or worse - China is going to be huuuuuuge in laptops, mobile, and phones in the coming year really undermining Korea.

Bigly! YUUUUUUGE! IN EXCESS OF 10 BILLION DOLLARS!

I agree @ZipZapRap, but I even more so can't stomach climbing in with Apple. Android OS' may not be barbie-doll perfect but they are the most open. Hence MS is able to make them more compatible with our PCs. And thinking post PC... I really do see Chromium OS becoming the defacto standard in light computing in the next decade.

Get a Xiaomi, With EU or Global ROM it's totally free of google.

Why so much negativity towards the Samsung apps? On my S8+, I actually use more of the Samsung built
In apps than i do Google's.

I just don't like em 🤷‍♂️ After using Oxygen OS and EMUI I just think those companies do a better job.

The reason I ask, Daniel, is this: I've been waiting and waiting for Dark Theme to be made available on my S8+. Still nothing from Google; even Outlook still has no Dark Theme. So, I've been using Samsung's Themes; they've got plenty of Dark and Semi-Dark themes, that look fantastic. When you install one of them. all of Samsung's apps go Dark Theme. I use Samsung Mail, Messaging, Phone Dialer, Calendar, photos, etc, and they all look great! Just like on my old Windows phones. Until Microsoft and Google get their Android Dark Theme act together, I'm sticking with this!

The Note 9 is terrific hardware, but it's a mess on the UI side. Frankin Phone, it is. 9 helps with all the dark mode stuff going on, but it's still a bit of a jungle. The battery life is awesome, but I swear the camera on my 950 was better when it comes to overall picture quality.

You confuse resolution with quality. We already had this discussion. The 950 hardly competes with the Note 6, it isn't even in the ballpark with the Note 9.

No, you had this "discussion" with yourself, troll.
I own both phones, and you own neither. I know the pros, and cons, of each device, and you know Jack $hit. 1. You use a low end Android device because you are 15, and your parents are unemployed. Lol😂 2. Who gives a rats ass about your broken record troll opinion? 🤔

Now, I will say this... After the update to 9/pie the camera has improved quite a bit. Something I was hoping for, and expected. They colors are even better then before, and depth is great. A camera I was having trouble living with, but wasn't horrible, is pretty useful now. I just hope there's still room for improvement.

There you go again being rude and abusive. Bleached may be negative and often wrong, but I don't think I've ever seen him hounding people the way you do. And your posts are often offensive to unemployed people, or people who work in low paid jobs. Just because you might be earning a lot of money, doesn't give you the right to be rude to people who aren't. Having said all that, I agree about the camera on the Lumia 950. Bleached, you're wrong. Take a look here: http://allaboutwindowsphone.com/features/item/23230_Camera_head_to_head_...

I've told him not to comment on my posts time after time, because I don't want to have anything to do with wigh him. If he continues harassing me that's what he's gonna get every time. If you have a problem with that I'm sorry, but that's just the way it is. Don't know what to tell you, partner🤷🏾‍♂️🤷🏾‍♂️🤷🏾‍♂️ Here's a suggestion. If you don't like it tell him to ignore me. Alright? Root cause. Either that, or ignore me as well. I personally don't care what you think, just so you know😉

There was no Note 6. It went from Note 5 (my current phone) to Note 7 (the one that blew up, literally). But point taken about resolution vs. quality.

What happens when you export the file from the phone? Whose has the better picture? But the 950 is really a 3 year old phone.

Nothing happens. It's digital, not analog. The data is lossless. You can literally upload every bit.. You're thinking about loading pics to social media sites, where they are stripped of bits to save data. But, uploading to the cloud can be done lossless. It's all optional.

My wife and I just moved from our older Windows 10 phones to the BLU Vivo XL4. I didn't want to spend much when initially moving to Android. So far, by using the Microsoft Launcher and all of the Microsoft apps, I'm making my way.

Anything above 5.2" is just too big to be useful to me.

A modern 5.8" screen is the same size or smaller than a 5.2" device from a couple years ago. Tall displays and small bezels make them very pocketable while still having a large screen to get stuff done on.

I know that Android has tighter integration with Microsoft services, but for me the security and privacy of Android make it an unacceptable choice compared to an iPhone. I'm sure the Pixel gets the most security updates... while security may be close to acceptable, the privacy violations are not. Zac has mentioned on the podcasts that he disabled most of the Google services using ADB. It might be good for a 'make a Pixel Microsoft-enabled Google-less' tutorial, however I know when I tried to do this last on an old Blu phone - yes, that one that spied on customers even more - that Android used to still prefer built-ins for some things. Curious to know if it is yet possible to make a Pixel do absolutely no spying.

You can't stop an iPhone from spying. You are feeding into Apple's marketing. There really isn't much difference from iPhone and Android when it comes to privacy. If you want to carry a cell phone, even a flip phone, at the very least your ISP see almost everything you do including your location history. If you want to use apps and services, then they are going to have access to whatever data you give them, whether it is on Android or iPhone. Your best bet is getting a Lineage compatible phone and not installing GAPPs. Your ISP will still be tracking you, but Google and company will not have hooks. If you are really doing something sensitive, (not a tinfoil hat wearer), that is why they make burner phones.

Dude, when did you get back on the meds? You are sounding reasonable and informative today.

I know Android lets you customize your phone and even choose the default apps, but Microsoft's apps are so much better on iOS! I mean, in general the apps are always better in iOS but that is so much true with Microsoft's. Edge is better, SwiftKey is better, OneDrive is better, Outlook is better... And coming from a Windows Phone, iOS feels more familiar than Android, because of the safe and secure platform. iOS still needs a tighter integration with the Your Phone app, but if Dell can do it in their Dell Mobile app then Microsoft should be able too.

There is no integration between iOS and Your Phone. I can see my iPhone on Your phone. Your Phone knows I have an iPhone. But that is all it knows. Does not know my texts or pictures. Android and Your Phone are much more integrated.

I enjoy the 5000mAh battery too but in a lot cheaper package. The Asus Zenfone 3 Zoom was only $199.

That's what makes variety such a sweet thing. I personally use the Note 9 and absolutely LOVE IT! I've used Samsung, LG, iPhone's and this one is my personal fav. I disagree with the the article about Samsung's One UI. I think it's pleasantly simple and as the article said some people like the Samsung apps pre-installed. I am one of those. It all boils down to personal preference.

And you can remove most pre-installed Samsung apps (or disable them).

I'll stick with reputable companies from reputable countries. Not to say anyone is perfect, but other countries are joining the US with trust issues from Huawei and other Chinese companies. I'll stick with Google, Apple, LG, Samsung, etc.

Hi Daniel. Thank you for the article. You should consider taking a principled view of rating tech. What does that mean? Tech needs to meet minimum principle based standards to even be considered for recommendation. Two principled based standards are updates and privacy. Consumers should expect updates to their phone as long as the phone has the hardware to support the software update. Paying hundreds of dollars for a phone and it stop getting updates after two years is completely unacceptable; particularly in our world where hacking is common place and we have way too much electronic waste. Profiting off your data and actions on the phone should now be considered unacceptable. We should look to the GDPR as guidelines for what Americans should start demanding from tech companies. The GDPR is law now and Google will need to step up or else they will be facing fines. So if a phone cannot get updates beyond two year and defaults to using your data, on a principled perspective, the phone should not even be considered. That pretty much leaves Apple. The problem with Apple is their phones are too expensive. They need to offer a phone in their line up for under $400. Consider a family of four with kids just old enough to really want phones. If the whole family gets XS phones every two years, that costs $167 a month. Add in about $75 for internet and $120 for cellular plan, and then 4 laptops at $1200 that last four years, how much do you think that costs? That comes to $462 a month! That's a BMW lease payment! We are paying way too much for tech. So the iPhones meet the principles of update and privacy, but they don't offer a lower cost alternative for everyday working people. So what does that leave you if you are not rich. Nothing. You should write an article that says you have no phones to recommend. Of course that sounds dumb, but you need to take a principled stand.

I hope everyone understands that every country has access to any domestic technology company. Since China has a much more intrusive government and much less personal liberty, you have to believe every Chinese company will do everything the government asks. There will be a lot of plausible deniability. But you know when it comes to push and shove, the Chinese government will get what it wants.

Gasp! Just kidding lol, out of curiousity at what brightness do you have your Mate 20X set at?

Just wondering how the camera on the One Plus 6 stacks up again the flagships from Samsung and Huawei?

What theme or launcher in Huawei Mate 20 x Picture ?

I'm going to be in the market for a new phone very soon and I have to say the Xiaomi Pocophone F is making an extremely strong case for itself. Snapdragon 845, 6GB of RAM, 128GB of storage and a quality camera for just £320. An absolute steal.

I just bought the Sony Xperia XZ3 and I love it. It's Sony's first OLED screen for mobile and it's beautiful. The hardware is great and solid construction. I went with Sony thinking, "hey, they make movies with their own cameras, so its gotta be good" and this being my second Xperia, I'm still not super impressed. Nothing has ever compared to my 950XL. That camera was the absolute best camera EVER. Other than that, it is an impressive phone that competes with the other top phones on the market.

Confused by the title, once reading into the article:) I agree the mate 20X sounds very interesting. Worried about the camera software though. I've read many articles by Steven Litchfield on the comparisons betwen the 950XL and other high end android phones. interesting comparison to benchmark the 950XL (which I still use as a daily driver) and other android phones when it comes to the camera's. I hope Huawei can still pull off some "pureview" magic and improve nightsight clarity with software in the mate 20x (and not leave it to next years flagships:(). Unfortunatley the 20X is still not on the Dutch market. Still have to wait a few months.

Yanno this whole article is kind of depressing. If we're talking about Android phones on the Windows site it seems like there really is no hope of seeing a Windows phone (or pocketable device with telephony) any time soon. The forever pushed back Andromeda is now 2020 at best. Microsoft's efforts to see around the bend and develop something revolutionary instead of evolutionary have never come to pass. Now the foldable device that was supposed to be the next big thing in that regard will be coming out but from a different manufacturer. What now?

Buy an Android phone and enjoy it. Forget about Microsoft Windows phones. Microsoft has gone all in on Android. No need to wait for that fantasy phone that will never be shipped anyway. Samsung has just shipped a foldable Android phone.

I just wish I could get off of the Google ecosystem completely. I'd be okay with Microsoft making their own Android phone and app store and side loading other Android apps if I need them but that ain't gonna happen either.

Had the Mate 30 pro for about 5 months. Fantastic phone in pretty much all regards except for screen resolution which, at that screen size, should be a bit bigger. I switched to the p30 pro for the camera improvements and I freaking love this phone. Its only downside is the lack of stereo speakers. Got the galaxy buds recently and they make a great pair since I can even charge the buds with the phone. I use the 10 times hybrid zoom all the time as well.

Asus Zenfone 6.
5000mAh battery, headphone jack, pure google UI, All-screen display, SnapDragon 855, 6.4" GG6, 6Gb RAM, dual speakers, fingerprint sensor, reprogrammable button.
$499

Coming from the Luma 950xl,I find a new home with the Oneplus 6t,solely based on your recommendations back then and I've been glad with the switch. The Oxygen OS is the closest to the Windows mobile OS, as a replacement. Looking forward to the lunching of Oneplus 7t,for an upgrade.

I don't know what people are complaining about but 4GB is more than enough for any smartphone even if you play Fortnite on it. More than that and you just like to spend frivolously

I like the S10e. High-end, but relatively compact and a bit more affordable. Flat screen, FPR on the side, 6GB RAM and 128GB storage (US edit: 8/256 available as well). It also has the two best lenses of the S10/S10+.

Thanks for this article Daniel! - will help me get my dad a phone to replace his 950xl. I have a Huawei P20 Pro and I have a couple of bugs that have happened for a long time evolving default apps and password keepers. I use lastpass and I have to re-enable the lastpass accessibility service regularly for it to work on Edge autofill. Have you seen this on your mate 20 X? I have also seen where the default apps have to be reset regularly to view photos from a home screen shortcut in a photo app I prefer. I have also been prompted to change other default apps opening other files despite being set previously. Have you seen any of these bugs with you Huawei OS? I'm up to date... Thanks!

I am mainly rocking the Galaxy S10+ and love most things about the hardware. It is almost a perfect phone in many respects, but the let down is Android. I cannot stress it enough, although I know this site has given up on Windows phones, I have not. Android pales in comparison to Windows. Even now when I pick up my HP Elite X3 or 950xl I feel pleasure in using it, even with 1/50th ofthe apps available it is just so much better. I couldn't care less what Microsoft says about not needing a phone, they are wrong! A Windows foldable is ESSENTIAL and it should be done.

Which Android phones are "best" if you are into Microsoft apps and services? Or will any Android phone work? I have an S8 which seems to fill the bill, although it has several Samsung (and Verizon) apps that I can't uninstall (but can ignore).

I have a Nokia 7.1, and I use all the Microsoft apps. Only Google app I use is Maps. Coming from a 950 XL the camera on the Nokia 7.1 is a disappointment, because the 950 XL was fantastic, but the 7.1 is a $300 phone so I'll deal with it.

Honor View 20 and Huawei Mate 20X

Windows Central recommends Android phones... Well, don't forget to tell about the Microsoft Launcher every time 😉

Daniel, which icon set do you have in the Mate 20X Pic? I like the wallpaper, too. I Want the Mate 20 x but its price is so high for me.