The best games of E3 2021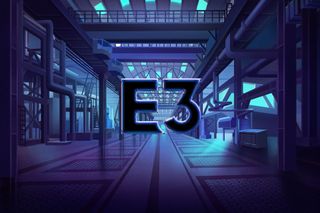 (Image credit: Entertainment Software Association)
As E3 draws to a close this week, we thought we'd start collecting trailers and details of all the biggest and best announcements, since dozens upon dozens of games can be a bit tough to keep track of.
Here are our top picks for E3 2021 so far, from every conference, big and small.
If there are any games you think should definitely be on this list, drop a comment below and we'll get them included!
Far Cry 6 (Oct. 7, 2021)
Why you can trust Windows Central Our expert reviewers spend hours testing and comparing products and services so you can choose the best for you. Find out more about how we test.
Far Cry 6 looks as explosive as ever, as you take a hands-on approach to guerilla warfare, turning anything and everything into deadly weaponry. Lead a revolution, featuring Giancarlo Esposito of Breaking Bad fame, on Oct. 7.
Replaced (2022)
Replaced is a gorgeous pixel-style 2.5 action game set in an apocalyptic-looking steampunk world. Not a huge amount is known about the game yet, but it looks incredible, and it's coming to Xbox Game Pass.
Harold Halibut (TBC)
Harold Halibut is an intriguing narrative adventure game with a stop-motion plasticine-style art direction that gives it a unique and haunting appearance. Set onboard a crashed spaceship underwater, Harold Halibut explores themes of friendship and isolation in a truly unique setting. The game is slated for PC with an unlisted launch window.
Forza Horizon 5 (Nov. 9, 2021)
Forza Horizon 5 is the next installment in the iconic racing franchise, this time heading to Mexico. With visuals that seem almost too good to be true, Forza Horizon 5 is heading to Xbox Game Pass for PC, cloud, and Xbox on Nov. 9, 2021.
Silt (TBC)
Silt is an enigmatic underwater puzzler that takes cues from the likes of Limbo. Very little is known about the game, besides the above trailer. A dark and twisted art style and interesting puzzle mechanics make this PC game one to watch.
Atomic Heart (TBC)
Set in an alternate 1955 Soviet era where technology is as advanced as it is today, you play as a government agent sent to investigate strange occurrences at a manufacturing facility. This wild-looking adventure is giving us Bioshock-meets-Quantum Break vibes, and we're here for it.
Soulstice (2022)
Soulstice is a slick hack 'n' slash game with a dark anime aesthetic. Utilize the power of your sister's soul to perform devastating attacks on hordes of enemies on Xbox and PC, sometime in 2022.
The Ascent (July 29, 2021)
The Ascent is an upcoming action RPG with 4-player co-op hitting Xbox Game Pass for cloud, PC, and consoles on July 29. I played The Ascent at a previous preview event, and absolutely loved it, and can't wait to experience more.
The Outer Worlds 2 (TBC)
The next installment of The Outer Worlds was confirmed as Xbox and PC exclusive at the Bethesda Xbox E3 conference. Although the teaser didn't really show much in terms of what it is, this is probably the most hilarious, and honest trailer ever made.
Trek to Yomi (2022)
Trek to Yomi is a stunning side-scrolling action game that pays homage to the Akira Kurosawa samurai movie legacy. Not a great deal is known about the game, besides this gorgeous trailer, and a 2022 launch window. It'll hit Xbox and PC, as well as other platforms.
Starfield (Nov. 11, 2022)
Starfield finally breaks cover, showing off an intriguing in-engine trailer showcasing the game's "NASA punk" aesthetic. It may be a while before we learn out more about what Starfield ultimately is, but given Bethesda's track record, there are more than enough reasons to be excited for this.
FAR: Changing Tides (Q4, 2022)
FAR: Changing Tides is the next entry in the apocalyptic vehicular puzzle platformer, dropping in on Xbox and PC in late 2021. The original was a melancholy sojourn through a desolate wasteland, and this looks to take things to new aquatic climbs.
Eldest Souls (July 29, 2021)
Eldest Souls is an upcoming pixel-style boss rush action game, inspired by the likes of Dark Souls. If you're a fan of top-down action, you might want to keep your eye on this one as it makes its way to Xbox and PC in July.
SacriFire (2022)
Currently up on Kickstarter, SacriFire is an upcoming Xbox and PC game with an Octopath-like 2.5 pixel art style, with heavy JRPG influences. It looks quite good.
RedFall (Q2, 2022)
RedFall is an upcoming vampire action FPS from Arkane, known for Dishonored and Prey. With 4-player co-op, this immersive FPS is slated for Summer 2022, exclusively on Xbox and PC.
Lemnis Gate (Aug. 23, 2021)
This intriguing turn-based FPS puzzle game is hitting Xbox and PC on Aug. 23, 2021. In Lemnis Gate, each team's players take turns to perform attacks in typical FPS style. At the end of their turn, however, a time loop occurs. Each turn begins at the start of the loop, forcing players into deadly rounds of attack and defend to keep their team alive. Keep your eyes on this one.
Wartales (TBC)
Wartales is an intriguing tactical open world RPG from the creators of Northgard. In Wartales, you'll command a small band of adventurers across a nordic-style world, filled with mythological creatures and angry bandits. Wartales is up on Steam Early Access, with a full launch version to be confirmed.
There is no Light (Fall 2021)
There is No Light is an upcoming action game with retro-style art and a healthy dosage of hyper violence. The game hits all major platforms in Fall 2021, and it looks rather nifty.
Dolmen (2022)
Dolmen is a mysterious "cosmic horror" action RPG hitting all major platforms in 2022. Dolmen will feature a variety of combat mechanics, "grotesque" bosses, and much more when it drops sometime next year.
Songs of Conquest (Q1 2022)
Songs of Conquest is a stylish retro turn-based tactics game coming to PC in the earlier quarter of next year. The game will feature a single player story campaign alongside online competitive modes, for good measure!
STALKER 2: Heart of Chernobyl (April 28, 2022)
STALKER 2: Heart of Chernobyl is the long-awaited follow-up to GSC Game World's previous STALKER games that took the PC gaming community by storm with their intense gunfights and incredible atmosphere. During the show, the game got an April 28, 2022, release date, and footage of combat gameplay was shown. The new gameplay footage also gave fans a first look at STALKER 2's impressive visual presentation.
Microsoft Flight Simulator (July 27, 2021)
Flight Simulator for console debuted at the Xbox E3 showcase, giving us our first glimpse of the game running on an Xbox Series X. And as you might've guessed, it looks utterly stunning.
Age of Empires IV (Oct. 28, 2021)
Age of Empires IV showed up in style, revealing an Oct. 28, 2021, launch date for PC. This classic RTS series gets a modern boost with impressive visuals and destruction, tons of civs, and a wide variety of game modes.
Eiyuden Chronicle (TBC)
Not one, but two games were announced in a new franchise called Eiyuden Chronicle, from the legendary designer behind Suikoden. These pixel-style JRPGs look stunning, and are dropping in 2022 and 2023 respectively on Xbox and PC.
Grounded — Shroom and Doom Update (June 30, 2020)
Obsidian continued its trend of hilarious trailer action with an update for Grounded, which brings new materials for new crafting, new enemies, and, the ability to sit in chairs. This update drops on Xbox and PC on June 30, and it looks awesome.
Shredders (December 2021)
This "love letter" to snowboarding is dropping in on December 2021, straight into Xbox Game Pass for PC and Xbox.
Slime Rancher 2 (2022)
The wholesome smash-hit Slime Rancher is getting a slimy sequel next year, and it'll drop in on Xbox Game Pass too for good measure.
A Plague Tale: Requiem (2022)
A Plague Tale is a dark action-adventure game set in a medieval world, full of supernatural horror and a mysterious story. The sequel lands next year, and if you haven't played the first, you definitely should.
Diablo II: Resurrected (Sept. 23, 2021)
The game widely regarded as the best action RPG of all time is being polished up for modern platforms, and hits Xbox and PC on Sept. 23, 2021. Diablo II: Resurrected takes the classic formula and gives it a whole new coat of paint, complete with gorgeous modern effects, refined combat, and more.
Halo Infinite (Holiday 2021)
Halo Infinite showed up at E3 2021 with a glimpse at the game's story, alongside this action-packed look at the new multiplayer treatment. Even as someone not typically into Halo, I have to admit, it looks pretty damned great.
Somerville (2022)
From one of the co-founders of PlayDead (Limbo, INSIDE) comes Somerville, a dark sci-fi adventure slated for Xbox Game Pass platforms in 2022.
Hades (Aug. 13, 2021)
Indie superhit Hades is coming to Xbox finally on Aug. 13, 2021, and will join Xbox Game Pass for good measure. This slick roguelite combines great writing with polished combat for a truly winning combo.
Party Animals (2022)
Physics brawler Party Animals is hitting Xbox Game Pass in 2022, pitting you and your friends in absurd scenarios to brawl it out to the death. At least you'll look cute while getting wrecked.
Psychonauts 2 (Aug. 25, 2021)
The Tim Burton-esque action platformer is getting a long-awaited sequel, hitting Xbox Game Pass platforms on Aug. 25. Play as Raz, a Psychonaut, and save your friends by diving into the minds of a quirky cast of psychologically deranged characters.
12 Minutes (Aug. 19, 2021)
12 Minutes is a narrative puzzle game where you're stuck in a 12-minute loop, and you have to work fast and smart to prevent a disaster from occurring. Slick and unique, this is definitely one to watch.
Fallout 76: Steel Reign
Despite a notoriously rocky start Fallout 76 has evolved into a credible MMO-style take on the Fallout universe, with on-going content updates to keep the game fresh. Steel Reign concludes the Brotherhood of Steel quest line, with new loot to grab, characters, and more.
Battlefield 2042 (Oct. 22, 2021)
Battlefield 2042 showed up in style at the Xbox show, giving us a glimpse at the frantic 128-player battles EA has planned for us later this year.
Sea of Thieves: A Pirate's Life (June 22, 2021)
Sea of Thieves is getting a Disney-inspired update, featuring characters from the blockbuster Pirates of the Caribbean franchise. New enemies, new locations, and new activities await on June 22.
Contraband (TBC)
Contraband is a vehicular heist 'em up in a third-person action game set in a fictional South Asian island, and it's all about smuggling. Join up with your friends and conduct smuggling runs across land, air, and sea in this 1970s modernized pirate adventure, exclusive to Xbox and PC.
Back 4 Blood (Oct. 12, 2021)
Back 4 Blood comes from Turtle Rock, known for Valve's practically deceased Left 4 Dead franchise. Battle hordes of zombies and other mutants in 4-player co-op, now with a PvP mode, coming on Oct. 12.
STALKER 2 (April 28, 2022)
STALKER 2 hits Xbox and PC as a timed exclusive on April 28, 2022. This long-awaited horror FPS sequel looks every bit as intense as the first, and we can't wait to get our hands on it. Oh, it's coming to Xbox Game Pass too.
Elden Ring (Jan. 22, 2022)
After years of intense speculation, the next big FromSoftware RPG has finally been detailed. Elden Ring hits Xbox and PC on Jan. 22, 2022, and it looks utterly incredible.
Xbox Mini Fridge
Clearly the best game revealed at E3 was the Xbox Mini Fridge, the coolest contraption we've ever seen. With no listed launch date, we can only speculate when this will drop. But ice suspect this will be very popular.
Get the Windows Central Newsletter
All the latest news, reviews, and guides for Windows and Xbox diehards.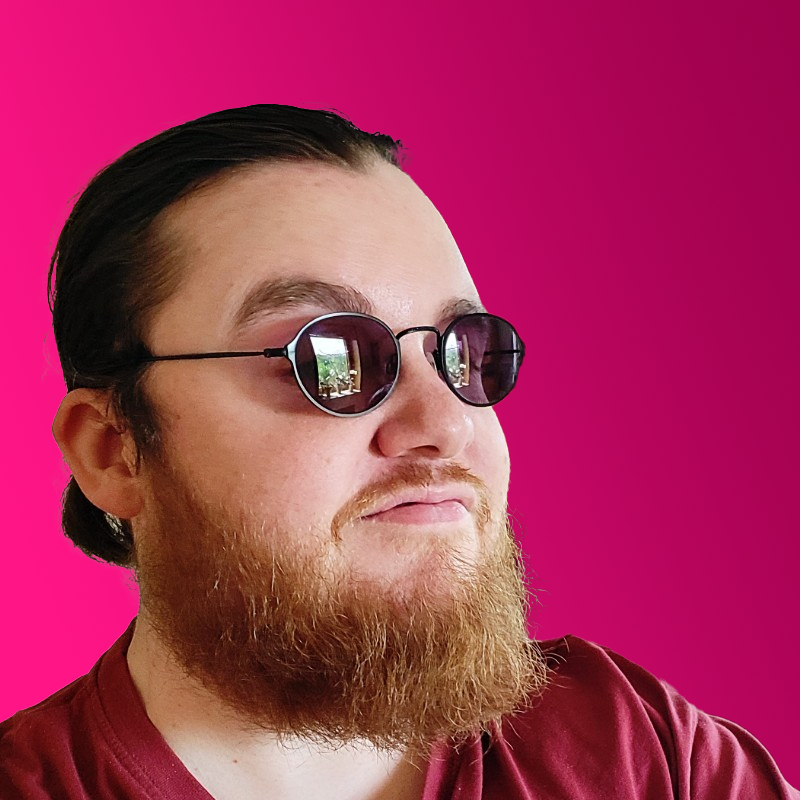 Jez Corden a Managing Editor at Windows Central, focusing primarily on all things Xbox and gaming. Jez is known for breaking exclusive news and analysis as relates to the Microsoft ecosystem while being powered by caffeine. Follow on Twitter @JezCorden and listen to his Xbox Two podcast, all about, you guessed it, Xbox!