Bill Gates may become more active at Microsoft, assist new CEO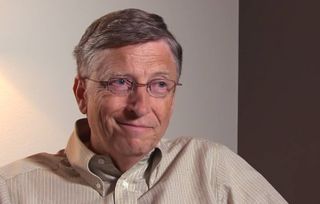 It's now the second month of 2014 and we still don't have a new CEO at Microsoft. The latest reports from sources within Microsoft pin Satya Nadella as the front runner and apparent next CEO. Those initial reports also stated that current chairman of the board, Bill Gates, would be stepping down. That might be true, but new a report indicates he'll pick up a more active role at Microsoft.
So he'll step down from the board, but how's he going to remain involved? According to a report from Bloomberg he'll help craft products that are "must-have". He'll remain a director at Microsoft to focus less on administration duties and more on product development. He's currently weighing the idea of coming to Microsoft at least one day a week in this more hands-on role.
This isn't the first time we've heard that Bill Gates would remain at Microsoft with a more active role. Earlier last month Kara Swisher from Re/code had an interested piece from sources at Microsoft. In it she lays out a future where Bill Gates doesn't fade away from Microsoft, but remains visible and more active within the company. Again, echoing the report from today from Bloomberg. It's been six years since Gates had an active role at Microsoft, so why the need to have him back at the company with a prominent role? He has gravitas and opens doors. Gates is considered a tech visionary and definitely ranks up there among people who could make deals things happen.
This is all of course in direct conflict with statements made by Bill Gates just a few weeks ago on Bloomberg TV. On January 21st he said: "My full time work will be the foundation for the rest of my life. I'm not going to change that." Of course a day or two at Microsoft could definitely be considered part-time.
So Windows Phone Central readers, should Bill Gates step down from the board and focus entirely on his philanthropy endeavors or should he have a slightly more active role in product development at Microsoft? Sound off below.
Get the Windows Central Newsletter
All the latest news, reviews, and guides for Windows and Xbox diehards.