Bing knowledge and action graph API now open to third-party developers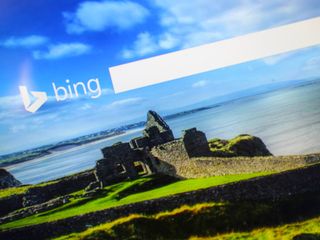 (Image credit: Windows Central)
Microsoft is giving third-party app developers a way to directly access its vast amount of data and information it has collected for its Bing search engine. This comes in the form of a new Bing knowledge and action graph API that will allow those developers to make apps allow users to access Bing's information from inside those apps.
Microsoft said:
As an example of how this new API can be used inside apps, Microsoft has updated its own Bing Android app so that its users can access snapshot information from inside other apps.
Developers who are interested in using the Bing knowledge and action graph API can email Microsoft at https://www.windowscentral.com/e?link=https%3A%2F%2Fclick.linksynergy.com%2Fdeeplink%3Fid%3DkXQk6%252AivFEQ%26mid%3D24542%26u1%3DUUwpUdUnU33524%26murl%3Dhttp%253A%252F%252Fwww.microsoft.com%252Fen-us%252F&token=wMk-aIl- to request access. Microsoft plans to offer the API to the first set of developers sometime this fall.
Source: Microsoft
For Windows 10 anywhere? Win10mobile? ...long press search button for example...

Its a Web API it looks like

Bring the Bing to all of us. From Alaska to Hawaii.
Don't focus in US and UK only.

You know Alaska and Hawaii are part of the US right? Posted via the Windows Central App for Android

Hopefully it is.... Some people are just that dumb Posted via the Windows Central App for Android

Haha, I said from alaska to Hawaii which means intire globe. I don't mention that Alaska was not part of US. Please review your Philosophy in College.

That's only part of the world... Learn some geography Posted via the Windows Central App for Android

Do you want me to ellaborate them all?

There are some questions whether Hawaii and Alaska were acquired in good faith :)

No one uses bing where I live. Posted via the Windows Central App for Android

Doesn't matter, you can still display information in your app as a developer.

Nice! It works quite well on my nearly-Google-free Galaxy S6.

Application Programming Interface. Posted via a surface hub
Windows Central Newsletter
Thank you for signing up to Windows Central. You will receive a verification email shortly.
There was a problem. Please refresh the page and try again.