Birdsong to receive further development and updates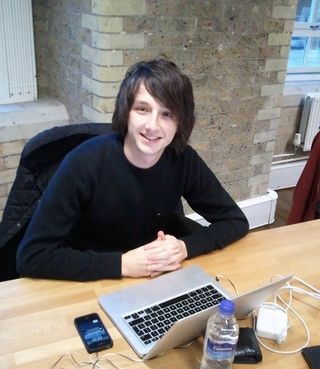 Good news to anyone who loves the Birdsong Twitter client for Windows Phone as much as the next person, as Red Badger announced last month the arrival of an intern at the company. Joe Stanton, a student at King's College London (studying Computer Science), will be heading up further development on the app, which has received little attention since the Mango update hit handsets.
So what should we look forward to see in the (hopefully) near future? Trending Topics (both local and global), ReadItLater/Instapaper support for tweeted links, as well as large-scale improvements to the push service. Sounds like a solid plan. On a slight funny note, it'll be interesting to see what an apparent iPhone user (according to the above photo) can bring to the app.
You can download Birdsong (opens in new tab) from the Marketplace for $0.99 (79p).
Source: Red Badger
Windows Central Newsletter
Get the best of Windows Central in your inbox, every day!
Rich Edmonds was formerly a Senior Editor of PC hardware at Windows Central, covering everything related to PC components and NAS. He's been involved in technology for more than a decade and knows a thing or two about the magic inside a PC chassis. You can follow him on Twitter at @RichEdmonds.
WP7 developer with a mac?

I'd rather see Beezz updated.

My guess is he using something like Bootcamp or VMware to run Windows. Honestly, that may not be a bad thing that he has an iPhone because hopefully he has a good idea of how a UI should look and act.

Hopefully being an iPhone user he has a good idea of how a METRO UI should look and act. I don't know about you, but I don't want an app that looks like an iOS clone.

Uhh.. He's only going to continue the support on the current app, not create a whole new app for Birdsong... So the UI will stay Metro style for the app.

Is there even a Mac SDK for Windows Phone? I can't imagine running it in a VM would be very pleasant (if you've ever used Paralells or VMware on a Mac, you know what I mean - it works, but it's still less than optimal), I suppose Boot Camp would be the better option. Good news nonetheless.

I have heavily evaluated all the major Twitter clients, and really believe BirdSong to be the best. The only thing I can't see to do is "translate" posts...but hopefully, it's coming soon!

Does your Live Tile work? Mine doesn't and I get an error every time I try to change the Live Tile settings. Red Badger hasn't replied in a fortnight, and if this isn't resolved I'm jumping ship to Carbon.

Glad to see they are working on a update. BS use to be my #1 twitter app, now it's down to 3rd. I cant wait to see what they have in store.

His name is Joe and has the same hairstyle has Joe Belfiore. I see this as a good thing. ;)

There's no law about mixing and matching tech stuff, got an iPhone, Android Xperia Arc and HTC Radar myself plus a MacBook and Samsung notebook...get over it chaps

A warm welcome to Joe. He needs to look at two things to start with.
1) Despite what Red Badger say, the live tile isn't working... no-one I know who bought the client has seen it working and the discussion thread on their support site has a number of people saying the same.
2) As far as I can see you can't change the picture service, it's only Twitpic.
Having said that, Birdsong has a number of positives... the conversation mode for one which is better than the standard Twitter client.

Note to Joe: Download Mehdoh, while you still can, and copy as much as you can. Combined with where Birdsong is now, you will create a super Twitter client.
After seeing the depressing Mehdoh news last week, I reinstalled the six other Twitter apps that I had previously tried (and paid for). Sorry, but none of them hold a candle to Mehdoh, although Birdsong did get an honorable mention and will be the fill-in once Mehdoh finally goes off the air. That swiping for images, links and locations in Mehdoh changes the game.

very true.. they should make an offer to mehdoh developer i guess.

As a full time Windows Phone developer, I have to say I use a MacBook running BootCamp just for the odd time I may want to code something in iOS.
The simulator can be more than accurate for WP7 stuff and I'm guessing as an intern he may be a bit new to a lot of things mobile (hard to be a student and afford 3 different phones for development). Either way, I've been there, and I think Joe Stanton is pretty lucky to get an intern job doing something as fun as developing for Windows Phone. Good luck!

Your site is good Actually, i have seen your post and That was very informative and very entertaining for me. Thanks for posting Really Such Things. I should recommend your site to my friends. Cheers.
70-523 // 70-564 // 70-284 // 70-297 // 70-400 // 70-503 // 70-506 // 70-519 //

Thank you for this nice post I will visit your blog again.
車買取