BitTorrent client Torrex begins beta testing its Windows 10 UWP app and here's how to get it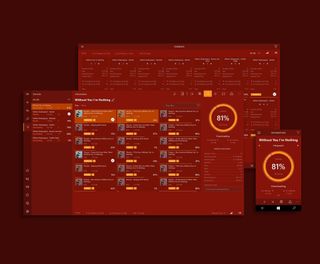 Popular BitTorrent client Torrex has started beta testing its long-awaited Windows 10 UWP app. Current Torrex users can sign up to get the beta version right now.
In an email sent to Windows Central, Torrex stated:
Will you be joining the Torrex Windows 10 UWP beta? Let us know in the comments!
What's this "liveId" they are talking about?

Oh, thank you :D I should've know this :D

Hey Daniel I did that. I sent a email with my account information but I got no response. How long does it take?

Read the QUOTED line carefully. And you can use gmail account for beta request.

Windows Live like ******@live.co.uk

superb! jst love it! I'm eager to know if that supports background running on windows 10 mob!

I don't get it, "send it's LiveID via email"..? Anybody???

Outlook/Microsoft account was called LiveID before.

Your Microsoft Account ID.

Mr Callaham, what's a LiveID and how do I find it on my mobile app?

It's your Microsoft Account ID.

I got the beta, thanks for the reply Mr Rubino.

Your Microsoft Account ID

Just read the comments...

Offcourse I will participate in UWP development.

Torrex Pro used to prevent my sp4 from going to sleep. Hope this is fixed.

yea, if you leave the app maximized it wont let the Tablet turn off display, i hope they add background downloading

They have been added Background Downloading feature in pro version . Not sure for free version.

yayyyyyy!!!! i have the pro version, the app used minimal amount of battery without the background download anyway, but i wanted the phone locked while downloading , So awesome. i was infact wondering the other day why they have not realeased a UWP app when its the most used bittorrent client on WP/W10M. guess i should have wished for somthing else too :P

I will. As soon as I get to know what this LiveID they're referring to, is :D

Windows live, im surprised how many ppl are asking same thing LOL

Same here. I have a live.in suffix in my MSA.
I thought most of the people were aware of live account.

Will this have background downloading?

Well their windows 8 app did, as the only one, so I think this does as well. If not at launch, then later at least...

Yes!
- Pro version have. Not sure for free.

Uninstalled two days ago since it's not downloading any of my torrents at reasonable speeds on mobile.

I don't know why the downvotes. I had a file at 98% since Monday. Installed the beta and boom! It completed. Obviously something broke in the old app.

Someone just didn't like my comment, that's all.

Oh, that new UI looks sharp. Sent the email! I'm using the current app on both desktop and mobile. Note: your LiveID is the main email address associated with your microsoft account. (the account you use to login into the store and windows itself if you're not using a local account)

Guys check AppRaisin news on an exploit to get Whatsapp Beta on your phone.
Cheers.

Is the only torrent client I use. I love it and I will join the Beta.

The app looks and feel good! Very sharp and crisp and seems to open faster too.... The liveID means you Microsoft account email address (your main account). They send you the link to the app a few mins after you send the liveID :)

They don't send,actually. They'll put your mail id in beta listing, which gets updated after few minutes of their reply to your mail. :)

WTF... get pro to "enable background downloading" No thanks. Save yourself 7.99 and us uTorrent.

uTorrent don't work so good on phone.

Wait for it to go on sale. I bought it long ago and it's my go-to app for torrents on Windows Phone.

i got the pro version free, from MyAPPfree long time ago, was lucky been using it ever since

Been using wpTorrent since its day one. So awesome and it it the first torrent client on WP

If you want that feature for free, use WPTORRENT

the app now looks way too awesome. and its worth spending that money.

It's this really still a thing?

I never use a torrent client on my lumia phone.. just on pc. :)

I wonder if they still have my erroneous "Maksimum antal peers per torrent" in bandwidth, in stead of "Max upload slots per torrent" (in danish) :p

Everything's in red, as in caught Red handed?!

I didn't realize how so many people do not know about LiveID. I feel so blessed to have my MSA as it :D

You can use gmail id also.... Only UI problem, Labels and 'add new torrent ' line is overlap.
Would be Fix it in Final stage.

Daniel saying "Your Microsoft Account ID" is my new drinking game.

I`m already using the Pro version, got tired of uTorrent`s adds and issues. Torrex is far from perfect but it works better than uTorrent for me. Edit: seems the beta version fixes all my other issues with the original app :)

would be cool for XBOX with live stream

Now i can pirate stuff on the go.

After sending the MSA ID, will I get the link for beta app?

Popular BitTorrent client Torrex

NHOI

I thought this was already in UWP Posted via the Windows Central App for Android

I cannot wait to see how it looks like to pirate on a Hololens :-)
Windows Central Newsletter
Thank you for signing up to Windows Central. You will receive a verification email shortly.
There was a problem. Please refresh the page and try again.