Buddy cloud platform for Windows Phone officially launches [Developers]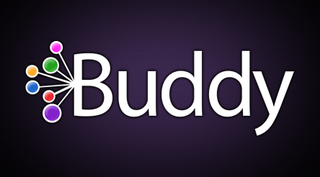 If you're a Windows Phone 7 developer, you would probably have heard us talk (opens in new tab) about (opens in new tab) this Kirkland, Wash. startup. To recap, it was founded by David McLauchlan (CEO), and Jeff MacDuff (CTO). Both are former Microsoft employees with Dave doing work on the Zune hardware business amongst others, and Jeff working on a range of products including that Windows Phone 7 you're clutching.
Although the platform has been out since last year, up until now it has been in beta. But today they have finally hit v1, along with a bunch of exciting announcements.
So what's new? Well, in addition to the info in the quote below, Buddy has now got support for the Aviary image filters - which has recently been included in Rowi. Along with that, there is now a native .NET SDK which makes it absolutely painless to use the platform in your own app, plus is the first SDK that supports Windows 8! I have personally used the SDK in a Windows 8 app, and it was simpler than the time I stole candy from a baby (I didn't really, promise). The SDK also successfully passes the Windows App Certification Kit (WACK), which is required to publish apps into the Store, and is failed by pretty much every other 3'rd party library due to broken dependencies.
We know what you're thinking though...what good is a press release without an infographic? So we have two, just for you (and the thousands of others like you)...
The abridged press-release follows:
Buddy Platform, Inc. NEWS SNAPSHOT:
Buddy is announcing the initial closing of our $1 million seed round, concurrent with the full public release of our backend as a service platform
- Seed round was led by Bay Area VC "Transmedia Capital", with participation by Bay Area VC "Crestlight Venture Productions"
- Angels from Seattle, California, Colorado, Taiwan and Australia participated in the round
We're announcing that over 6,000 developers are developing apps using Buddy, and so far more than 5,500 apps are in various stages of development with us
Buddy is announcing the world's first back end as a service .NET SDK designed specifically for Windows 8 application developers
We're announcing that amongst the new APIs and functionality being released tomorrow, is support for Aviary.com image filters accessible via Buddy APIs for any connected device and any OS platform. This is a huge win for developers looking for "Instagram-style" image filters without needing a full SDK, and will bring Aviary-functionality to emerging platforms like SmartTVs, web apps, etc…
We're releasing a new website, overhauled developer documentation and a completely new "Developer Dashboard" which shows in real-time the current performance and activity of an app
- You can see it in action by visiting http://dev.buddy.com and logging in with demo@buddy.com, password is "demo"
To celebrate our launch, we're offering free access to the Platform for up to 2 million API calls per month, through July 31st 2012.

The platform is also free until August (opens in new tab) - so hit the link below to sign up!
Source: Buddy (opens in new tab)
Windows Central Newsletter
Get the best of Windows Central in in your inbox, every day!
Whatever makes out ecosystem stronger, I'm all for it. Great news!

I gave it a shot, didnt have what i needed unfortunately.

This too late. Should have not gone in beta too long. Stick to skydrive

I don't think you understand what this is. It isn't a SkyDrive competitor, its a tool for use by devs.

It is an Azure competitor, less flexible but absolutely simpler to use and faster to integrate. Low rates and free for low traffic too! Amazing work !!!

Not really
Azure lets you host your own applications. you have to build everything yourself. Buddy is a framework for specific uses that are common to a lot of apps and games (user signup, geo check in, friend lists, push notifications, etc.)
The only thing that's a little similar in azure is ACS. but even with ACS you have to implement it yourself

Besides comparing it to Azure he is right though. I use Buddy for a few WP7 things, and Azure for more specific, non-generic things. They cover quite a lot of scenarios, but obviously not everything.

What is the cost of this?
Windows Central Newsletter
Thank you for signing up to Windows Central. You will receive a verification email shortly.
There was a problem. Please refresh the page and try again.