Infinity Ward's Call of Duty 2022: Leaks, rumors, and everything we know
A sequel to 2019's Modern Warfare reboot is coming.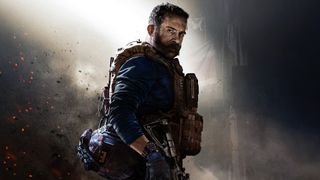 (Image credit: Activision Blizzard)
Like death and taxes, a new Call of Duty release each fall has become one of the constants in the lives of first-person shooter fans. The massive franchise has been a consistent multiplatform best seller year after year, having released a new premium title annually since 2005. While there are rumors that this annual release schedule may change in the future, we do know for certain that this year we will see the release of a new premium Call of Duty title. In a February call with content creators, studio leadership from Infinity Ward confirmed that a sequel to 2019's Modern Warfare reboot was coming in the fall of 2022.
Call of Duty 2022: Title, trailer, and release date
While we do have confirmation that Call of Duty 2022 is happening this fall, we have yet to see anything in the way of an official title or trailer. In the past, official details about an upcoming title have been released in May of the release year, allowing the title released the previous fall to have a little bit of breathing room before the news cycle turns to the future. The reception to Call of Duty: Vanguard (2021) has been cold, however, as the game launch was overshadowed by lawsuits amid accusations of a hostile work environment.
Just as we're waiting for a proper title and trailer, we've also yet to receive a proper release date outside of "Fall 2022." Call of Duty as a franchise has a solid track record of being released on the second Tuesday of November. If that were to continue into this year we could speculate that the 2022 game would most likely release on Nov. 8, 2022. There have been two previous instances where Call of Duty titles released in late October including Infinity Ward's 2019 Modern Warfare reboot, however, so don't put in your PTO requests just yet.
Call of Duty 2022: What we know
It's still quite early in the news cycle for Call of Duty 2022, but a few details and rumors have made their way to surface already. A February call studio leaders held with content creators confirmed that Call of Duty 2022 will be a direct sequel to Infinity Ward's 2019 reboot of the Modern Warfare series.
On April 28 — following a vote by shareholders to approve Activision Blizzard's acquisition by Microsoft — lead developers Infinity Ward tweeted a simple logo for the upcoming game showing featuring the series standard MW abbreviation along with the roman numeral for 2. This was followed up with a tweet featuring a video on the official Call of Duty account that featured communication chatter and the logo animation.
2019 Modern Warfare's secret ending showed Captain Price getting permission to bring Task Force 141 together, and it's reasonable to expect that we'll see some of TF 141's military operations in the sequel.
Some of the more prominent Call of Duty leakers, including Tom Henderson and ModernWarzone, have shared that a new sandbox mode that draws inspiration from Escape from Tarkov has been in development since 2018. The potential mode, DMZ, had originally began development for 2019's Modern Warfare reboot but was cut from the title. Development has supposedly continued on the mode despite this cut, however.
The official Call of Duty Twitter account did tweet that a new sandbox mode was in the works, but seemed to be tying it in to Warzone 2 as opposed to the Modern Warfare sequel. The tweet also confirmed that both the free-to-play battle royale and the upcoming premium release were being produced in tandem and with an entirely new engine powering them.
One of the largest changes expected to come to 2022's Call of Duty is that this new title will be the first in the franchise to receive two years of post-launch support. Activision has confirmed that there will not be a premium standalone title released in 2023 — due in part, at least, to the poor reception of Vanguard. Players can instead expect an additional year of content to be released post launch for the Modern Warfare sequel.
Since Modern Warfare 2019, each premium Call of Duty title has received six seasons of Battle Pass content including new weapons, camos, and operator skins. Seasonal content also includes new maps, limited time playlists, and holiday-themed events. If the plan to support Modern Warfare's sequel expands to two years, players could see 12 Battle Passes shared between the premium release and the next Warzone experience expected to launch beside it.
Call of Duty 2022: Current gen only?
"A new generation of Call of Duty is coming soon" was tweeted from the official Infinity Ward Twitter account in early February. Studio leads did confirm that an overwhelming majority of Call of Duty's current install base is still using last-gen hardware, however, making it seem improbable that Infinity Ward would leave those fans in the cold while developing the next release.
A new generation of Call of Duty is coming soon.

Stay frosty.A new generation of Call of Duty is coming soon.

Stay frosty.— Infinity Ward (@InfinityWard) February 3, 2022February 3, 2022
Infinity Ward's leads, however, have also been transparent about the technical limitations of trying to develop for old and new hardware alike. Features that are heavily requested, like a field of view (FOV) slider, have shown to be nearly impossible to implement on Xbox One and PS4 systems. This left developers struggling to balance the multiplayer aspects of the game where players on current-gen systems were at an obvious advantage over their last-gen counterparts due to having access to FOV.
Development leads have been adamant that they've learned their lessons the hard way from the current broken state of Warzone and Call of Duty: Vanguard, and that these lessons are driving the changes necessary to see Call of Duty through to the future. Those changes, however, may mean leaving behind the last-gen player base to truly create a new generation of Call of Duty.
Get the Windows Central Newsletter
All the latest news, reviews, and guides for Windows and Xbox diehards.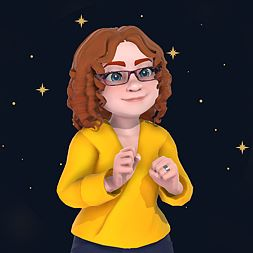 Cole is the resident Call of Duty know-it-all and indie game enthusiast for Windows Central. She's a lifelong artist with two decades of experience in digital painting, and she will happily talk your ear off about budget pen displays.