Call of Duty Warzone & Cold War Season 5 Reloaded: Release time and everything we know
The latest mid-season refresh means more to come for Call of Duty: Warzone and Black Ops Cold War.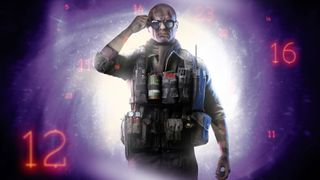 (Image credit: Activision)
While Call of Duty: Vanguard might be stealing all the hype, there's still more to come for Call of Duty: Black Ops Cold War. The battle pass system that Cold War shares its free-to-play battle royale counterpart, Warzone, recently debuted its fifth season, but a midseason refresh is already on the horizon.
Cold War fans can expect a new multiplayer map, a returning fan-favorite mode, limited-time events, and more Zombies action. Warzone is also set to score a new mode and mid-season event, tied up in mysterious broadcasts located across Verdansk. Here's what you need to know before Season 5 Reloaded shakes up the battle.
Season 5 Reloaded release date and time
Activision has outlined plans to launch Season 5 Reloaded, its next major update for Call of Duty: Black Ops Cold War and Call of Duty: Warzone, on September 9. The free update will be available to all versions of the game on console and PC.
The season will roll out throughout the week, with Cold War slated to receive an early update on September 8 at 12 a.m. ET / September 7 at 9 p.m. PT. The accompanying Warzone update is slated for September 9 at 12 a.m. ET / September 8 at 9 p.m. PT, 24 hours after the Cold War download.
It comes as Activision Blizzard finds itself the subject of a lawsuit filed in California courts, describing a culture that allegedly fostered harassment and other instances of workplace malpractice.
Call of Duty: Black Ops Cold War Season 5 Reloaded new map and mode
Season 5 brings all-new content for Call of Duty: Black Ops Cold War, including a remake of Zoo, a multiplayer map that was previously available in the first Black Ops entry via post-launch DLC. The map has been reshaped to support six-versus-six lobbies, while resizing the layout with a direct focus on the animal exhibit and park.
Don't worry, the monorail will still be there for those who want to those long sightlines for sniping, while the souvenir shop is guaranteed to scratch that close-quarters itch. A 24/7 playlist for Zoo will also be available so you can get your fill of the map without waiting for the usual rotation.
Cold War will also see the much overdue return of the "Demolition" mode. Demolition was originally added in 2009's Modern Warfare 2 but has been noticeably absent following a brief appearance in Modern Warfare. Demolition offers Search & Destroy style gameplay, where one team aims to plant a bomb, while the other defends its base. However, unlike Search & Destroy, respawns are enabled.
As with past mid-season releases, Season 5 Reloaded will add new Zombies content, too. Armada is the former site of NATO and Warsaw Pact skirmishes in the North Atlantic Ocean and doubles as the newest Outbreak Region for Zombies. The current Dark Aether storyline will spread throughout the Atlantic where dimensional rifts have resulted in energy spikes. There's an overabundance of Aetherium Crystals and essence around the sunken nuclear submarine, but also a ton of zombies to hunt down. A new world event will also be added, allowing players to discover four varieties of a Black Chest — small, medium, large, and golden.
For those who prefer round-based zombies gameplay, Season 5 Reloaded brings about the Rampage Inducer. This orange canister of essence will be available in the starting area of each match as an optional challenge. The inducer drastically scales the difficulty with zombies endlessly sprinting, plus an increased spawn rate until Round 20, or when the squad is wiped.
Call of Duty: Warzone Season 5 Reloaded two new modes
Warzone Rumble, the action-packed 50-versus-50 mode, is also returning to Verdansk with a few changes
Retitled as Clash, the foundations of Rumble return with two teams facing a deathmatch style battle with unlimited respawns until one team reaches 500 points. These massive multiplayer battles take place on smaller sections of Verdansk, including famed locations like Downtown, Boneyard, and Factory. Clash eliminates the customary loadout drops for custom loadouts right out of the gate, but with armor plates, vehicles, and other Warzone signatures still present.
In addition to Clash, Warzone will see the introduction of a new battle mode titled "Iron Trials '84." Iron Trials could deliver the greatest challenge yet, with drastic changes to health, time to kill, and equipment viability. Complimentary loadout drops will be removed, requiring players to purchase their preferred weaponry from buy stations at an increased price.
The gulag will still provide a second chance for those killed in Iron Trials though with some tweaks still present. Semi-auto and full-auto shotguns won't appear in the Iron Trials gulag, tactical equipment will be limited, and the surviving player will redeploy to the battlefield their gulag weaponry. The squad that scores first place also receives an exclusive Calling Card.
The Numbers Event: What do they mean?
Both Warzone and Cold War's multiplayer will see a limited-time event related to The Numbers broadcasts introduced earlier in Season 5. In Warzone, mobile broadcast stations have been blasting the "Dragovich Program" tapes across Verdansk. Players will be encouraged to investigate the trucks placed around the map in exchange for a $2,000 in-game cash reward for Warzone matches. Each broadcast station also rewards stickers, calling cards, and weapon charms.
Black Ops Cold War will also see a set of nine challenges being added for the Numbers event, with a variety of cosmetic rewards and a new arcade cabinet up for grabs. Completing all nine challenges in either Cold War or Warzone will unlock the new Sai melee weapons.
Zombies, too, will have something to offer during the Numbers event with limited time Outbreak Survival mode. Armed with a single 1911 handgun and the field upgrade from your starting loadout, players are dropped into a random region with no maps or music, and a limited HUD. Automatic health regeneration has also been removed and players must find food items of various rarities to recover from damage. Canned corn, chocolate chip cookies, and even entire pizzas will help you survive the threat.
Season 5 Reloaded Operators and Bundles coming soon to the store
Along with all the other free content, two new in-season operator skins will become available for purchase in the store shortly after the Season 5 Reloaded update. Special Agent Jason Hudson will be joining the fight as an operator and will be available as part of a bundle that will include three legendary weapon blueprints.
If you haven't gotten enough of the 1980s themed crossovers from the additions of John McClane and Rambo, there's still more to come. Judge Dredd will join the game as a DLC skin for Beck later in the season. The Judge Dredd bundle will also include a "comic strip" cel-shaded black and white skin variant, weapon blueprints with tracers, and a finishing move.
There will be a multitude of other skins and bundles available throughout the remainder of the season, as well, with all customization options available in both Warzone and Cold War.
Get the Windows Central Newsletter
All the latest news, reviews, and guides for Windows and Xbox diehards.
Cole is the resident Call of Duty know-it-all and indie game enthusiast for Windows Central. She's a lifelong artist with two decades of experience in digital painting, and she will happily talk your ear off about budget pen displays.