Call of Duty Season 3: Everything we know about the Classified Arms update
Operation Monarch is changing the landscape.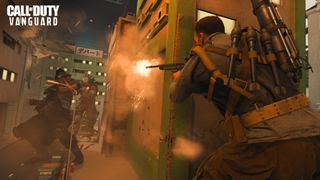 (Image credit: Activision)
The multiple studios behind Call of Duty: Vanguard and Warzone Pacific have officially released the Season 3 roadmap for the popular franchise. Like with the previous seasons, players can expect a collection of brand-new content along with a new Battle Pass and limited-time events to keep the first-person shooter fresh.
Season 3 has been dubbed Classified Arms and will introduce the newest task force, S.O.T.F. 008, to both games. At launch, players can join the fight as American sniper Mateo Hernandez while ace pilot Florence Carter and the mysterious vigilante Kim Tae Young will join the lineup later in the season.
Call of Duty Season 3: Classified Arms release date
Lead studios Sledgehammer Games and Raven Software, along with support from Treyarch and Toys for Bob, have put together some pretty monstrous content for Call of Duty: Vanguard and Warzone Pacific for Season 3. The Classified Arms update for Season 3 will launch for Call of Duty: Vanguard on April 26 at 9 a.m. PT with Warzone Pacific's update dropping the following day on April 27 at 9 a.m. PT.
Season 3 will also feature a limited-time event titled Operation Monarch, in which Godzilla and Kong will be revealed as part of a new game mode for Quads in Warzone Pacific. The Operation Monarch event will launch on May 11 at 9 a.m. PT, though there are plenty of Easter eggs to search for on Caldera leading up to launch.
Call of Duty: Vanguard Season 3 multiplayer changes
At the launch of Season 3, Call of Duty: Vanguard players can expect to receive the newest map — a small map featuring a mock city designed for a 1950s movie set. Mayhem is designed to appeal to those who love the frantic close-quarters combat of maps like Das House and Shipment with a three-lane design and open roof. Set inside of a warehouse, the map is a small-scale replica of a large city complete with multiple destructible elements.
Once the mid-season refresh rolls around, Vanguard will receive a second free map titled Sphere. Sphere will also embrace the small-map playstyle, encouraging fast-paced, close-quarters combat in a secret underground weapons lab. This map will eschew the classic three-lane system, however, as it will feature dual layers to expand the play zone.
If the constant barrage of grenades being slung around on small maps has been a source of contention for you, then you may be excited to hear that the Classified Arms update will bring a new field upgrade to Call of Duty: Vanguard. Trophy systems are being added to multiple to help players repel frag grenades, sticky bombs, and No. 69 Stung grenades while in the air. Unlike new equipment that was added in previous systems, players will not need to progress through the Battle Pass before unlocking the trophy system. It will be available to all players at launch.
In addition to the new field upgrade, players can expect four new weapons as part of the Classified Arms Battle Pass. The M1916 marksman rifle, a semi-automatic rifle, will drop at launch and is the favored weapon for new operator Mateo Hernandez. If you prefer a more full-auto experience, however, the Nikita AVT assault rifle will also be available at launch. The Nikita AVT will be the fastest-firing assault rifle in Call of Duty: Vanguard, making it a great choice for SMG fans who would like a little more range. Later in the season players will be able to pick up the Junkyard Jet Sledgehammer and the H4 Blixen SMG for all the close-quarters combat the new maps will bring.
Players who participate in the Ranked Play beta can expect Season 2 rewards to be dished out right as they dive in to earn the new rewards for Season 3. Classified Arms will include two new fully configured blueprints featuring black and orange camos that can be used for all weapons along with other charms, emblems, and other rewards. The start of Season 3 will bring a complete reset with a fresh start to Ranked Play as it leaves behind its beta status. Ranked fans can also look forward to a new Call of Duty League bundle showing up in the store midseason, which will allow them to adorn their weapon of choice with a pro player's signature.
Lead studio Sledgehammer Games has released several updates to address balancing issues as well as hotfixes for visual glitches. During the course of Season 2 Reloaded an Experimental Playlist was added to Vanguard where players could provide live feedback. This has led to some changes being made in multiplayer's spawn logic among other updates. Sledgehammer will release the Season 3 patch notes for Call of Duty: Vanguard closer to the update's launch.
Call of Duty Season 3 zombies changes
Zombies mode for Call of Duty: Vanguard has been in the hands of Treyarch Studios, and their plans for content throughout 2022 are fairly extensive. With Classified Arms, players can equip the newest weapons that the Battle Pass has to offer in their favorite zombies loadouts to tackle the 20 new season challenges. Completing the challenges will net customization rewards like calling cards and bonus XP. The KG M40 and Whitley from Season 2 will also be added to Zombies with the Season 3 update.
Changes to Call of Duty: Vanguard's zombies mode is a bit lighter than in previous updates as Treyarch Studios has announced that they are working on a classic round-based zombies mode for Vanguard. Season 2's "Terra Maledicta" was the last official seasonal update for the mode as development focuses on a reimagined "Shi No Numa" update. "Shi No Numa" initially released with Zombies in Call of Duty: World at War, and Treyarch Studios plans to rerelease the map for Vanguard in its classic scope, complete with new wonder weapon quests, classic traps, Easter eggs, and a new story line tying into the Dark Aether saga established in Black Ops Cold War.
In an unusual turn of events, Treyarch announced they were also releasing new content for Call of Duty: Black Ops Cold War during Season 3, including several updates to Outbreak and Onslaught modes for Black Ops Cold War's Zombies. Outbreak Collapse, a limited-time mode that has players surviving increasingly intense waves for 10-minute rounds, will be releasing on all platforms late April. Onslaught players will also receive several limited-time modes throughout the year, with Onslaught Mystery Munitions being the first up. Mystery Munitions will arm players with a random weapon on spawn that will be randomized following the completion of each surge.
In addition to the new Zombies content for Call of Duty: Black Ops Cold War, Treyarch is also planning to release a remake of the classic Black Ops map, Jungle, for Cold War's multiplayer.
Call of Duty: Warzone Pacific Operation Monarch and new Points of Interest
Ancient secrets are lurking below Caldera, and Season 3 aims to bring some of the biggest changes to the free-to-play battle royale's Pacific Island since its launch. As a storm brews in the sky, phosphate mining operations on the island have led to the discovery of giant skulls, rib cages, and the remains of Serpentine creatures. The mining company ultimately abandoned the area, and now players can actively battle it out amongst the remains at the Monarch Dig Site. The new point of interest will be located between the Mine and the Ruins. Players will be able to fight amongst excavation equipment, tents, and massive skeletons. Dig Site is a surprisingly vertical area, however, so don't linger in the open too long.
The dig site is not the only new point of interest, however, as the fortification project on the Peak has been completed. Buildings don a fresh coat of paint bearing the symbol of a global organization known as Monarch, a cryptozoological defense force. Players can make use of exterior and interior ascenders to get to the roof tops where they can parachute to a wide variety of other areas on the island, though they do risk being shot down by looking at the skies.
Caldera's Runway has also undergone a face lift to include new barracks, hangers, and other structural additions that replaced jungle overgrowth and abandoned homes. Decommissioned planes and guard towers also provide players with new combat scenarios. If you prefer the Lighthouse to the Runway, be forewarned that shifting tides has changed the access paths for this POI as a new sandbar now provides a link between the structure and the main island. The sandbar features multiple moored ships and vehicles can cover the area, though drivers may want to watch out for the dreaded "sinking" feeling.
All of these changes to Caldera are a gear-up to the special limited-time event Operation Monarch on May 11. Operation Monarch will include a time-limited game mode where squads of four will drop into smaller sections of Caldera in a 60-player match with a Resurgence-like rule set. While the main goal to be the last team standing is always the focus of Warzone, players will find a little extra help in their efforts to survive thanks to Monarch Intel. Collecting Monarch Intel will allow players to charge a special meter that unlocks killstreaks and loadout drops, much like in the classic Power Grab mode fans are already familiar with. Monarch Intel can be found in supply boxes, special drops, and as loot from fallen enemies.
Both titans will begin each match of Operation Monarch in an enraged state known as Titan Frenzy. During the Titan Frenzy events, players are at risk of being attacked by Godzilla and Kong as they thrash about Caldera. While you may be tempted to run from their rage, it is beneficial to stay and fight the titans as the team who dishes out the most damage to either one during a Frenzy will automatically receive the Monarch S.C.R.E.A.M. Device. Players in control of a S.C.R.E.A.M. Device have control of the respective Titan and can unleash Godzilla's Heat Ray breath or a powerful ground pound from Kong as a killstreak against their foes. The S.C.R.E.A.M. killstreak will have a cooldown period to prevent being used in succession to spam the map, however.
The Operation Monarch limited-time event will feature eight challenges with players receiving charms, emblems, stickers, and calling cards as rewards for completing certain tasks. Completing all eight tasks rewards players with the special "Ancient Rivalry" Marksman Rifle blueprint. In addition to the challenge rewards, all players who participate in the Operation Monarch event will receive calling cards, player titles, and charms. There are also secret rewards for those who engage both Titans.
Support studio Toys for Bob has been hard at work creating a new Gulag experience that will finally make its way to Warzone Pacific in Season 3. The Hold is a symmetrical arena based in the belly of a ship moored just off the coast of the island, with identical hallways surrounding an otherwise open space.
Rebirth Island will also see some changes following its recent reinforcement, with some Operators now being required to undergo an EXFIL mission prior to the collapse of the final circle. Support studio Beenox is currently working on the midseason refresh update for Rebirth Island, and players can expect more information at a later date.
Call of Duty: Warzone Points
While a portion of Call of Duty: Vanguard and Warzone Pacific's Season 3 content will be available to players for free, a large part will be locked behind the Battle Pass paywall. Pick up 2,400 COD Points to purchase the Battle Pass bundle for tier skips and to access all of what Season 3 has to offer.
Multiplayer and zombies content for the Classified Arms update requires Call of Duty: Vanguard to play. If you intend to play on Xbox Series X or Series S, this is the version of the game to grab. You'll want it to look and run as smoothly as possible, which does mean it'll be a bit more expensive.
Get the Windows Central Newsletter
All the latest news, reviews, and guides for Windows and Xbox diehards.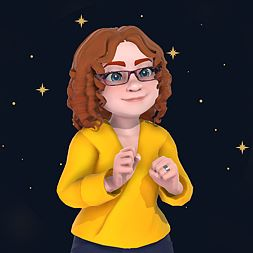 Cole is the resident Call of Duty know-it-all and indie game enthusiast for Windows Central. She's a lifelong artist with two decades of experience in digital painting, and she will happily talk your ear off about budget pen displays.