Camera360Pro drops the beta, launches as Camera360 Sight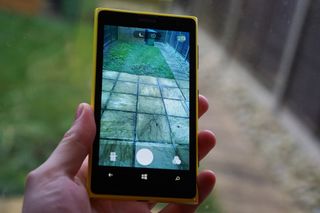 Enjoyed using Camera360Pro Beta? You'll be glad to know that the app is now out of beta. Dubbed Camera360 Sight, the app retains features that were included in the beta while bringing a host of stability fixes that includes faster startup, lesser battery consumption and much more.
In case you haven't tried out Camera360Pro Beta, here's a list of all the features that are available with Camera360 Sight:
Features and UX
Faster startup and focus than pre-loaded camera
Maximum resolution output is 1600 megapixel
Magic photo browsing
Unparalleled user experience but less battery consuming
Unparalleled focus system
Auto focus
Manual focus
Manual focus allows unprecedented freedom
Supports manual exposure adjustment
Manual exposure adjustment
Gesture Activated Assistive Tool Bar
Composition Line
Auxiliary View for External Lens
Shutter Priority
White Balance
HDR
Live Lens
9 Customized Real-Time Filters
Creativity brought to you LIVE
Best Selfie Maker
Timer of 3s, 5s, 10s and mirror direction are available when using front camera taking selfies
3 ratios
Slide upwards to review in 4:3, 16:9, 1:1 and slide leftwards or rightwards to switch
Supports shutter mute
Album beyond imagination
Album Tile can be pinned to 'Start'
Pinch in and pinch out available
Quick photo browsing by sliding
Slide upwards and downwards at the edge of photo can rotate
Auto-adjust, Auto-enhance, filters, parameters and more for Professional photo editing can be all discovered here
Editing and creating
Smart Composition Tools
6 Level Optimization
62 exquisite filters
Up to 12 adjustment tools
Head on over to the link below to download Camera360 Sight, and let us know you like the updates in the comments.
Thanks everyone for sending this in!
Wtf!
App says update and app is still v1.0.0.0

It's because they drop the beta status.

Yep. When it's beta, it's version 0.x.x

Wish I could set it as my default camera app.

Same here. Nokia so proudly advertises its Nokia Imaging SDK. This app doesn't use it, and still is far better than the Lumia Camera. Such an irony..

Yeah lets not exaggerate. But camera360 and sight are my favorite apps outside of the Lumia camera.

No need to be like that, kinda embarrassing for you! Its a bloody good camera apps which many would agree with and many should be able to set as their default.

People commenting as SEEMS FASTER should be burnt in hell.. :P

1600 megapixel output? wwuuuttt?? :o

Panoramas can take photos up to 1.6 billion pixels. Now, if only there was that kind of sensor inside the 1030...

Seriously?
An o/p pic of 1600 MP?
Are u kidding me? -.-

Please MS, allow third party camera apps like this to be set as the default camera!! I love this app! I only miss, from the Camera360, the "auto" fix. And, from the beta to this version they removed some filters, like the HDR ones...

Agree. The Autofix is pretty handy, and too bad the HDR filter is removed..

Swipe down in the app, HDR is there.

Ouput pic of 1600 Mega Pixel!!
Where is my shotgun?

is it better than proshot app???

Definitely!!
Check again list of features

Won't say better as such but definitely snappier!

No, don't trust @sanjeet_deshwal.

I loved the camera360probeta.. But after the update it has been the best app for editing pics.. The news filters added are awesome..

No way to make a video with this amazing app? :(

Love it! But I hope the gallery and editing would support landscape mode.

Nokia Camera is enough for me..

No autoflash. Uninstalling again.

How to manage photo settings?? I can't find it anywhere?

I love this app, as it is faster to AF than Lumia Camera except that there's no control for ISO.

For me somehow the images are too noisy compared to images taken by Lumia Camera.

Just ask Instagram,What's a beta?Lazy donkeys.!!!

Off topic : Any solution to the grainy images problem persistenting in Lumia 520,620,720

Manual ISO setting to ISO100 or 200? (not sure if this app has manual ISO feature).

LOVE this app! -TMo Lumia 925-

That was quite a short beta period.... But I'm not complaining

Love this app! I find myself using this app to take my photos more than the Lumia camera on my 1520. Its so much snappier, almost instantaneous! I don't know if its just me, but the images look sharper as well.

Yeah, im agree with you. The photos taken with the Beta version were more sharper than the taken with Lumia camera, but since the upgrade they have lost this sharpness that they had.
I am so sad about that... seriously, this app was my favourite

Finally got on my nokia lumia 1320

Jesse, in low light shoot with Lumia Camera then apply effects or edit with Camera360Sight. Until the app has ability to limit ISO numbers....

This app is crazy fast, but I still prefer ProShot.

Does it take videos also?

It doesn't seem to support output images greater than 5MP. The native Microsoft Camera App launches as quickly as this one and, guess what, their output image resolutions are also the same. Nice interface, but this app doesn't give justice to my L1020's resolution capabilities.
Windows Central Newsletter
Thank you for signing up to Windows Central. You will receive a verification email shortly.
There was a problem. Please refresh the page and try again.