Awesome car-chasing game Pako adds premium version with 3 new levels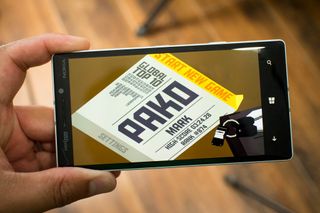 Our favorite car chasing game, Pako, has just added a premium version of their game to the Windows Phone Store. Unlike the free version, this one is completely ad-free and adds three new levels: Cemetery, Highway, and Square. We're big fans of this game and we're glad to see it get even better.
We've purchased the premium version on our Nokia Lumia 930. Head past the break to watch our gameplay video with the new levels.
If you haven't played Pako before, it's really simple. Escape police vehicles as long as possible before you crash or they catch you. There are no brakes. Your vehicle is always moving. You just need to steer left or right by pressing the right or left side of the screen.
Pako Premium adds three new levels, giving you a total of 5 stages to avoid getting caught or crashing. If you've played this game before, you've already driven around a parking mall and suburbia. Things get way more interesting in the premium version.
In the cemetery, you drive a funeral car. It's long, slow, and it's green. Hit any of the zombies to add some time on the clock. This stage also has the best background music in our opinion.
In the highway, you drive a minivan. It's slow and you won't be able to outrun the cops. Since there are only two directions on the highway, you have to keep making U-turns while maneuvering around other cars. Just hope the cops crash before they catch you.
The Square level has the coolest vehicle. It's a rickshaw. It drives fast and can make very sharp turns. With a vehicle this good, the level should be pretty easy, right? Wrong! In addition to avoiding the cops, you also have to avoid getting shot by tanks!
We absolutely love Pako and the premium version makes it even better. Pako Premium currently costs 99 cents at the Windows Phone Store for a limited time. The price will double when the offer ends. Check it out and let us know your favorite level!
Wow! But will have to wait until it becomes free... First

So much fail in one post.

In some peoples opinion, everything in the world should be free. I hate people like that.

I really hope you work for free.

someone give me free offer !

Check under your couch cushions!

Xaxaxa, in the us you would find no money, just credir cards :P

We have 99 cents but how to send them to MS.....thats the problem!

I cant the through the first ones rofl.

Rank #1 on the cemetery map. Try to beat me.

Oh wow, u weren't lying. Just checked.

Ha, is that you at rank #3? Seems my rank #1 isn't going to last for very long.

Grats! I'll try to beat you again later when I have time haha.

Hehe yeah really it took alot tries though. Gotta make bigger score so u all take ur time to beat me :P

I'm #9 (Bobbyeggo). :P These new levels are tough.

I was #1 on Highway. Now I've dropped to #4

That level is hard. As I can make a high score on that level? Do you have any tips?

Now its looking great... Old version was not good....

Yeah I don't know why but your pride is running very fast!
Don't use this anymore...

Pako Premium isn't available here in Brazil...

The devs should make a blast corps game!

and my plans for the day go bye.

Very quick paced but lacks depth, premium version is a waste of a precious euro for me

Gotta love finnish devs. Btw, Pako means escape.

Didn't know that yet. Thanks. And yeah, great devs.

Nearly hit the 30 minute mark on Mall. Beat that :P

This game is worth your money. Download it. It's a brilliant way to spend your time. Worth the price.
Developers please do provide regular updates to this awesome game. Loving it.
Windows Central Newsletter
Get the best of Windows Central in in your inbox, every day!
Thank you for signing up to Windows Central. You will receive a verification email shortly.
There was a problem. Please refresh the page and try again.