Low cost Lumia 610 headed to India for Rs 11,000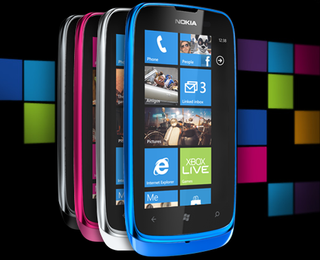 According to a MWC12 announcement made by Nokia India's marketing director, Viral Oza, Nokia "will be launching Lumia 610 soon in the Indian market and at an affordable price." It turns out that the price for the affordable Tango-equipped handset will be Rs 11,000 (about $220), which is almost a third cheaper than its current Windows Phone brethren, the Samsung Omnia W and Nokia Lumia 710 and about half as much as most Android phones. Though the Lumia 610 will be running Tango, a less feature-rich version of Windows Phone, it is still nothing to sneeze at, sporting a 3.7-inch screen, 8GB memory, and a 5 megapixel camera.
India has historically been a huge market for Nokia, so it makes a whole lot of sense for them to offer a sensibly-priced Windows Phone option in order to hold on to that. Of course, it's just one front in the battle for Nokia to regain its one-time dominance, since lost to competitors like Samsung.
Source: MobileIndian.com; Via: WMPU, Techin5; Thanks for the tip, jubbing!
Windows Central Newsletter
Get the best of Windows Central in in your inbox, every day!
Can't you buy the 710 outright on Rogers for $229? I expected this phone to be less expensive...

Why is the "low-cost" 610 priced at basically the same price in India, as the 710 is in the UK (which has notoriously higher-priced electronics and taxes)??

The £150 710 was with a contract, wasn't it? There aren't many subsidies in India.

No thats without a contract, purchased one for my daughter great phone

To be fair, that's a special promo price for March. Other carriers are selling it for £190-200. But I agree the 610 should be cheaper

I can go to mobile here in America and get an off contract lumia 710 for 250 ish so this price point doesn't seem worth it for the trade offs of the ram.

A straight currency conversion doesn't really work in cases like this. It says right in the article that this is roughly 2/3 the cost of the omnia w and Lumia 710, I have to assume those are the prices of those phones in India...Which means the 610 price is as significant amount less...In that country.

In India we don't have something like a Telco contract for 2 years. Majority of the population uses pre-paid subscritions. and everyone who uses Pre-Paid subscription us tend to have more than 2 SIM cards from different Telco. that's why Dual/triple SIM phones are big hit here.610 is nicely priced and will be selling like hot cake. Also, in my view when this Phone is available in countries where Telco offers 2 years contracts UK, Singapore etc. This phone will cost $0 only.

The last time I checked the Omnia W was selling for Rs. 15,500 sim-free and Lumia 710 was 16,500.

also half as android phones? Galaxy Y sells for less than Rs. 7,000 but ofcourse with inferior specs.

In some countries there are no contracts to sign hence people get the unlocked phones... In emerging markets the
$150 (Android/Blackberry) reign supreme in this sector. Blackberry because of BB and Andriod( Galaxy Ace etc) because of flexibility. If Nokia/Microsoft wants to compete at the cheaper end then that would be the price level they will need to shoot for.

any new updates for availability in india. We are eagerly waiting to get hands on it.
Windows Central Newsletter
Thank you for signing up to Windows Central. You will receive a verification email shortly.
There was a problem. Please refresh the page and try again.