Complete the new Developer Economics Survey and win prizes by voicing your opinions!
Developers — Now is the time to share your opinions and enter to win amazing prizes like an HTC Vive Pro!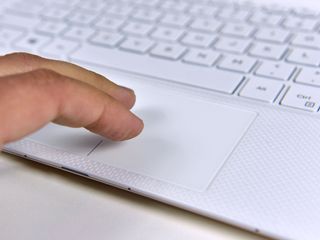 (Image credit: Windows Central)
Is JavaScript giving you headaches? Do you wish other developers knew how important Swift and Rust will be in the coming years? It's your chance to turn your opinions into a tool of change! The new Developer Economics survey is open NOW, calling out all software developers to take part. Start right away!
Don't miss a chance to join over 40,000 developers from 160+ countries who take part in the Developer Economics surveys every year to tell the world where software development is going next.
Who can take the survey?
Pretty much everyone writing code and getting their hands on software development in mobile, desktop, IoT, AR/VR, machine learning & data science, web, backend, and games can enter. It doesn't matter if you're a hobbyist, a startupper or an enterprise dev — the survey is open for all real developers out there!
What sort of questions are they asking?
The survey is designed to dive into real-life developer issues, from coding skills and favorite tools to satisfaction with learning resources and communities.
Expect questions like:
Which are your favorite tools and platforms and why?
Are you getting value from the available dev resources?
What are your goals in coding?
Why should you take the survey?
It's fun, for starters! The survey is designed to reveal your sci-fi profile, so the more you engage, the closer you get to find out your place in the galaxy far, far away.
Then there are the PRIZES. This time, devs who complete the survey can win stuff like an HTC Vive Pro, a Samsung S9 Plus, an iPhone X, GitHub Developer Plans, Amazon vouchers and other useful things to help you test your work or just play around. You can also take part in the referral program, which allows you to with up to $700 in cash by referring other developer friends to take the survey.
This year we're introducing a novelty — SlashData will donate funds to a coding charity to support their mission. We want to give back to the community, and we hope this encourages developers to take our survey and be a part of something larger and truly meaningful.
And last but not least, everyone who takes the survey will get insights into key findings from the survey as well as a free report with the highlights and up-and-coming trends.
If you have a few minutes to spare and want to have a quality time, then this survey is for perfect for you! You can start right here. Extra tip: if you need to take a break, just click to save your responses and then you can come back and continue where you left off.
Good luck!
Windows Central Newsletter
Get the best of Windows Central in your inbox, every day!
Hey Michelle, hope you good. I'm all in on this one and good luck to all 🍀❤

Most of us want to have good income but dont know how to do that on Internet there are a lot of methods to earn huge sum, but whenever Buddies try that they get trapped in a scam/fraud so I thought to share with you a genuine and guaranteed method for free to earn huge sum of money at home anyone of you interested should visit the page. I am more than sure that you will get best result. Best Of Luck for new Initiative! http://Net440.com