Cortana embeds itself into CyanogenMod 12.1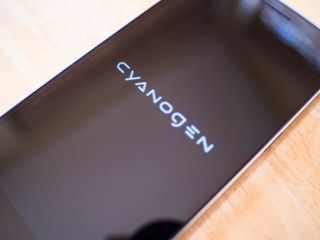 Microsoft has been opening up its platforms and services to other ecosystems and Cortana is the latest to be partnered with a competitive offering. The company has teamed up with the developers behind CyanogenMod to have the personal assistant bundled with powered hardware, and has been spotted in the CyanogenMod 12.1.
The personal assistant is available across Xbox One, Windows 10, Windows 10 Mobile, as well as Android and iOS via respective app stores. CyanogenMod has wanted to replace Google Now with an alternative solution, with one option being a more entrenched relationship with Microsoft.
The goal with Cortana integration would be to provide the assistant with more access than is provided from the official Android app. This would help eliminate any conflicts between Cortana and Google Now, as well as provide fans of Halo's AI with more functionality in a centralized location. This move won't surprise those who follow CyanogenMod as the parties have worked in the past to have Office apps pre-installed.
Rich Edmonds is a word conjurer at Windows Central, covering everything related to Windows, gaming, and hardware. He's been involved in technology for more than a decade and knows a thing or two about the magic inside a device chassis. You can follow him over on Twitter at @RichEdmonds.
CyanogenMod or CyanogenOS? There is a huge difference.

The article never mentions cyanogen OS

I know and I think that they made a mistake. As far as I know, this change involved CyanogenOS and not CyanogenMod.

The article said MOD. It's in the title.

In fact this article is wrong. The news is from last week, and its about Cyanogen OS.

Cyanogenmod is community driven OS while CyanogenOS is an commercial available OS built by Cyanogen team themselves...

Which phones come with CyanogenOS exactly?

The One Plus series if I'm not mistaken.

It used to be like that but OnePlus had an argument with the Cyanogen team and opted to make a customization of their own (oxygen)

You are right. Cortana is coming to Cyanogen OS 12.1 Posted via the Windows Central App for Android

The Wiley Fox Swift and the Wiley Fox Storm are 2 good low/mid range devices new to the market. From this new manufacturer, which run Cyanogen OS.

Well, I hope cyanogen also starts releasing custom roms for Lumia devices...

I used android apk for hangout and snapchat but microsoft remove android emulator so i hope for sth else...

Yeah, Microsoft had no other choice though. Sooner or later it'd have raised to privacy concerns. Also, the Android subsystem was blamed for making the OS slow on the long run. I'm not sure how much truth there is in it, but that was in their explanation.

I agree with u.the moment when microsoft remove android emulator from w10 my lumia 640XL was much faster but i miss hangout and some other apps.CynogenOs i think is the best solution and i hope to make a custom rom for windows phone

What if Amazon will offer side loading of apps & games like the way 9apps is doing for android.....???
Don't say, stop dreaming.

I would like to try Cyanogen on a cheap phone. Any suggestions?

Hi, Cyanogen is Android without Google. I m trying it on my Samsung Galaxy S II (i9100, CM12.1)

Wiley Fox Swift. Sold by amazon and others in UK and around the globe.

I'm considering a Moto E (2015) Anyone have any experience?

This is nadella secret dream...
Lol

He's secret dream is also to discontinue windows phone

Truth has been spoken... There is no surprise if Continnum comes to Androids by an App and using Windowsphone users as their Reverse paid employees to test their Software

Since when there's Cortana on Xbox One?

It is. For the preview users, but not officially. There's a trick to access Cortana. And it does not offer much commands. Else it simply means that Cortana is surely to be on Xbox One soon.

What? You're wrong. You should say Bing it! :)

I knew I'd get such a reply. So I have already edited it out ;)

Didn't they remove the trick to access the hidden Cortana menu a while back? As far as I knew Cortana was officially coming to us preview users early 2016

Maybe. Idk. But it's definitely to be on Xbox One in the near future. So, it's worth mentioning in the article.

They did, the trick is gone. Cortana is not accessible from the dashboard.

+ it's available only in few regions (can count on fingers)

Cortana has been integrated with CyanogenOS (12.1) not with CyanogenMod. Different things.

Indeed, both WC and Neowin have got this wrong.

I would love to flash my L925 with CyanogenMod, if it is possible !!

I'll love to see a Microsoft Lumia device running Android heavily skin with W10 on top. Like Fire OS (Amazon devices) powered by Android OS. It would be awesome to be able to download Android apps natively on a powerful Lumia smartphone. Ahhh dreaming is free guys nothing personal;D

Why not just get an android and use a windows phone-esque launcher lol. Some of us don't want native android apps on our Lumia's, thank you very much :P. Universal apps are the way to go :).

THe Lumias are so powerful because of Windows Phone / Mobile. Take it away, and you have the same as a Android Phone on same price range. The Hardware is nothing special, the combination of WP /W10M with the Hardware makes it so special.

CyanogenOS was already on the table for my next phone anyway but this just confirms it for me (that I'll definitely consider it, not that I'll definitely use it). Keep it up! :)

Working too much on other devices..

Still not seeing cortana in the netherlands, really a shame microsoft is loosing it i guess. Goodwork cyanogen

Microsoft should focus on making Windows 10 mobile better and also build better competitive devices that are eye catching instead of this obsession with other platforms.

Well... Microsoft I mean Cortana is taking over... Another one marked off the bucket list... Wait. Funny.. Most don't realize how much android and IOS is paying Microsoft. Coming from a developer community you should all check it out... Microsoft is winning the war that most don't even know exist... Microsoft is getting paid by everybody. All hale Cortana the Queen of Microsoft... Just saying... Well played Microsoft... Time for some more machine learning and a few other things and HoloLens is around the corner to play with. Oh yeah.. Microsoft is setting the stage for dominance.

Yeah but nobody notices. Posted via the Windows Central App for Nexus 5x

Hmm.... Microsoft is a software company and is spreading its software works,which is working I guess. Windows10+cortana on w10m/8.1 +android + ios +this cyanogen. Everyone, well most of them will use these interconnected softwares and techs. And what's the matter? Think over it. More the installs of Cortana on more platforms,more searches will be made from "Bing" not Google. In the long run Microsoft strategy is slowly going to eat away Google's part.. Microsoft's work will be used everywhere ;)

Rooted android phone Cyanogen mod w/ cortana installed everything google removed other than playstore, youtube & maps Search default changed to bing Arrow launcher, non chrome browser, groove, skype, one note, office, photos, outlook added My backup Microsoft android phone

I did the same with my tablet.But with windows 8 launcher and here maps.

Is there a way to do this with a Lumia 520? (Getting Cyanogen and setting it up like this?)

Not bad Posted via the Windows Central App for Android on my Frost Nexus 6P

Please do an article on the best 3rd party YouTube apps next.

MyTube! - that's all you need: https://www.windowscentral.com/e?link=https%3A%2F%2Fclick.linksynergy.co...
Otherwise MetroTube is your best alternative.

If siri came to windows i will replace cortana with it

I switched to iPhone. Siri is terrible. Cortana is better.

You do realise that Siri runs off Bing just like Cortana does? Sure Siri currently has better integration on iOS in terms of how some results are displayed, but the information wouldn't be any better (possibly even worse due to Siri not being as well developed).
Also if Siri came to Windows (which will never happen outside of mods) it would have limited functionality just like Cortana does on iOS & Android because it'd be an app rather than integrated into the OS itself.

I love Cortana about Microsoft should make it more intelligent

USA and 4-5 other countries ...

Microsoft should repeat this strategy with other OEM's like Sony, HTC, Samsung and LG to revive Windows phones.

How would this revive windows phone? Providing windows phone features like cortana on android will only give people more reasons to NOT switch to WP

Cool though Ms still needs to get a really good marketing team to promote it's products and innovations.

While Microsoft gives attention to other OSs, their own OS has been long forgotten. This "lets launch our apps on other platforms" idea is completely stupid.

Damn...why do I get the feeling that eventually Microsoft themselves will release a fork of Android baked in with Microsoft apps and services...this would be easy as all Microsoft services are already on Android. That would sound the death knell for Windows Phone :(

Cortana has become absolutely awful on W10M. I find it laughable that MS is trying to expand Cortana to other OS while ignoring some very basic design and function shortcomings. Incredibly, Cortana has gotten worse in almost every respect and hasn't improved in any. From the hideous white cards to the loss off automatic flight and package tracking. Cortana used to be so, so much better. Now, Cortana has been reduced to a Bing web wrapper that keeps and sets reminders. And to think, just a year ago I was bragging about Cortana...

maybe you have changed the settings not the case with me

Can you think of a single way Cortana has gotten better/smarter in the last 6 months?

Cortana is not working on desktop.

I wonder if the whole world can get acces to Cortana whit CyanogenMod

Now it just needs UWP support
Windows Central Newsletter
Get the best of Windows Central in in your inbox, every day!
Thank you for signing up to Windows Central. You will receive a verification email shortly.
There was a problem. Please refresh the page and try again.