The curious tale of a Microsoft data center vs. 2,600 trees and a San Antonio HOA
Microsoft's upcoming data center in San Antonio has caused concerns among locals.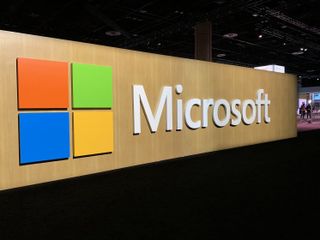 (Image credit: Daniel Rubino / Windows Central)
What you need to know
Microsoft will remove 2,642 trees to clear the way for a new data center in San Antonio, Texas.
Local politicians and members of the community expressed concern regarding the upcoming data center.
Microsoft was granted an exception to San Antonio's Tree Preservation Ordinance in a City Council vote.
Microsoft will build a large data center on a 33-acre plot on the far west side of San Antonio. To clear the way for that facility, Microsoft will cut down 2,642 trees. Removing that number of trees requires an exception to the city's Tree Preservation Ordinance, which governs how many trees a developer can remove from a site.
An 8-3 City Council vote on Thursday, January 28, 2022, reaffirmed an earlier 6-1 vote that took place in December 2021 (via San Antonio Report).
After Microsoft cuts down over 2,600 trees to make way for the data center, it will plant 833 trees around it. Even with that number of replacement trees, Microsoft still surpasses the normal guidance for chopping trees down. The Tree Preservation Ordinance requires that 20% of heritage trees be kept on site. Microsoft's plans would leave under 4.5% of heritage trees.
Microsoft will pay $1.47 million to San Antonio's tree mitigation fund to offset the effects of its development.
Chopping down trees is normal for construction, but the plans have drawn criticism from local politicians and residents.
"This is pretty dramatic for that piece of land," said Clayton Perry, Councilman from San Antonio's District 10. "What really sticks to me is [that it] does not meet the intent and spirit of the ordinance." Despite concerns, Petty voted in favor of the exception.
Melissa Cabello, the Councilwoman from San Antonio's District 6, discussed the long-term impact of the data center. "In the end, this is not a trees-versus-business-interest story," said Cabello. "In seven to 10 years, we will all have moved on from this issue. But the good people of Stonegate Hill will still be there. I want to be clear: The people who know best about their neighborhood needs are the people living in that neighborhood."
Local HOA members also discussed the move. "Since my retirement, I have worked very long and hard with the board of directors of Stonegate Hill to ensure … that we keep our country-feel in the neighborhood, " said HOA secretary Joan Lopez.
Ana Sandoval, who opposed the variance, expressed environmental concerns for the proposal. "Having trees to absorb that carbon is really urgent. If I had some assurance that the … carbon reduction ability of the trees can be replaced in the short term, I think I would feel differently about this," said Sandoval. "But I don't have those assurances right now."
News Writer and apps editor
Sean Endicott brings nearly a decade of experience covering Microsoft and Windows news to Windows Central. He joined our team in 2017 as an app reviewer and now heads up our day-to-day news coverage. If you have a news tip or an app to review, hit him up at sean.endicott@futurenet.com (opens in new tab).
It's so easy to avoid this kind of negative press and subsequent social media hysteria from every corner of society. It's so avoidable too.

How many trees will they be able to plant from that $1.5 million? I'm guessing a lot more than what's being chopped down... A tree doesn't cost $500 to $1000...

Depends how big they are. They are cutting down old growth and replacing with young growth, so it isn't an exact trade. And an exact trade is literally just that, a swap. So, unless they are willing to pay to relocate the trees, there is still a net loss in the total number of trees regardless of how much is spent on planting new ones.

Northern hemisphere. So literally not a problem. There are more trees now in the northern hemisphere than 35 years ago. (Ironically due to global warming).

Why are they building a data an oven (i.e. deep in the heart of Texas)? I thought they were all in underwater capsules now to save on cooling costs.

Now it gets so cold in Texas the power grid shuts off, not good for a data center i would think

Solar panels work great in Texas, though.

Non-Fossil fuel energy production is discouraged in Texas.

Generally, the major concern of people in a neighborhood is that the area remain "scenic" (so they can enjoy looking at it when the opportunity arises). I don't think most of them are primarily concerned about the environment or climate change. Property values are often a factor as well. (So, more of a "me, me, me" than an "us, us, us.")

"... remains 'scenic' so they get more $$$$ when they sell their property down the line."

Curious as to exactly what this means. "Microsoft will pay $1.47 million to San Antonio's tree mitigation fund to offset the effects of its development." can we read payoff into it? Obviously more data centers are needed, but what happened to the under sea data center idea?

Excuse my ignorance, but why are undersea data center preferrable? It seems anything we lower into the ocean would increase contamination in the ocean. A data center capsule would be a heat producer and directly raise the temperate of the ocean which is currently one of the main concerns with climate change. My thought was that businesses were doing it to avoid paying for cooling, not necessarily improving the environment. I just wonder if it is truly a net win for the environment.

So a data center requires many tons of cooling capacity to keep temperatures where they need to be. Hence, a lot of AC units, and a lot of electricity to power those units. In theory, if you can cool them with ocean water, you aren't creating the same energy demand, causing less need for electricity. Technically, you should be causing less net effect on the environment as every extra process reduces efficiency. Now, I don't know how practical or economical this is at the end of the day, but I think that is the theory.

The local city council voted twice to approve it! And you want to second guess them? Does Windows Central really want to be the global moral monitor and police? This topic needs to be posted here? On Windows Central? I have my doubts.

"This topic needs to be posted here?" I think it's relevant coverage as this site covers Microsoft related news👍😉

THE "Jason Ward"? Miss your "Certified Warditorials", any chance they'll happen again?

I hope Microsoft moves the trees instead of chopping them down.

That's not very many trees. I'm a logger, I'd know.
Plus I know many many tree planters and on average each tree planter plants around 2000 trees a day. when tree planting season is on.

Texas trees are usually scraggily old hickory trees. The ariel view of the campus looks like your typical junk trees. Don't see what's the issue. I bet people have another motive and this is the simplest way to complain. Microsoft is just trying to do damage control and buying the squawkers off.
Windows Central Newsletter
Thank you for signing up to Windows Central. You will receive a verification email shortly.
There was a problem. Please refresh the page and try again.