Latest data shows Nokia Lumia 920 strengthening lead with Lumia 520 leaping in popularity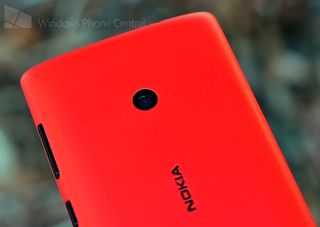 Developer advertising platform AdDuplex, which supports those who publish apps within the Windows ecosystem, has released data for the month of May. At first glance the report shows the Lumia 920 increasing its lead as the most popular Windows Phone worldwide, but more interestingly is the Lumia 520 leaping up the 8th position (with 4.4 percent), behind the HTC 8X.
Previously we saw both the Lumia 920 and Lumia 800 on 14 percent, but this month the Lumia 710 has crept behind the new flagship Windows Phone with 12.1 percent, while the Lumia 920 increased its lead with 13.1 percent. It's good to see the Lumia 520 leapfrog other device and we expect both the more affordable Lumia device and Lumia 720 (currently on 1.7 percent) to climb the ladder further as Windows Phone 8 slowly replaces older hardware.
As expected, the following chart shows just how in control Nokia is (with what appears to be a peaked share of the pie at 80 percent).
This shouldn't come as a surprise with Nokia offering the most complete package with Windows Phone. Considering the manufacturer entered the race later than both HTC and Samsung, it's interesting to see just how far Nokia has advanced within the ecosystem. Let's compare all three (with "other" OEMs):
Samsung has clearly retracted, while HTC has managed to maintain a steady share through the end of 2012 and into 2013. Could Samsung turn it around with its apparent desire to remain in the game? Only time will tell.
Windows Phone 8 almost in reach of its predecessor
It's ever so close, but Windows Phone 8 has yet to take over its predecessor in being the most popular version of Windows Phone. AdDuplex notes that the new operating system gained 6 percent in the last month (from 43 percent) and while retailers and mobile operators are looking at new hardware in favour of remaining stock, it still has a small hill to conquer before becoming the reigning champion.
India and Russia lead the way
Both India and Russia have been highlighted in the AdDuplex report. The former has fully embraced the Nokia Lumia 520, while the latter has the Lumia 920 as the most popular Windows Phone in the market.
The Lumia 920 is clearly in front, but not leading the Lumia 800 by an absolute mile. Behind the Lumia 800 is the HTC 8S, Lumia 620 and Lumia 820. We expect to see Windows Phone 8 handsets jumping up in the coming months. As for India, it's a surprising picture indeed:
The Lumia 520 us now the most popular Windows Phone. This market claws at low-end and more affordable hardware and if this chart is anything to go by, Nokia has nailed it.
The AdDuplex report also notes the following were spotted in the report:
SAMSUNG SPH-I800 – seen quite a few times on Sprint in the US. It has a 720p screen. Most likely a version of ATIV S;
Nokia RM-941 – seen quite a lot of this. Mostly in Taiwan. WVGA display;
Nokia RM-910 – seen a few times in Vietnam. WXGA screen;
Nokia RM-875 – seen mostly in Finland, but some other places too. WXGA screen
A number of devices have been running Windows Phone 8.1, mostly on the Nokia P4301 test device, but also on a few 8X and Lumia 920 handsets too. Builds: 8.10.12072 to 8.10.12079.0.
You can head on over to AdDuplex to read up the full report once published tomorrow.
Windows Central Newsletter
Get the best of Windows Central in your inbox, every day!
Rich Edmonds was formerly a Senior Editor of PC hardware at Windows Central, covering everything related to PC components and NAS. He's been involved in technology for more than a decade and knows a thing or two about the magic inside a PC chassis. You can follow him on Twitter at @RichEdmonds.
How is the 710 the second most popular? I don't think that is a good sign.


Just like how 4S is still more popular than 5.

Its mid to high range from within its boundaries to have won a bronze statue was not the same as that is what it was this guy who doesn't know who they say

I've seen a few carriers here and there offer the 710 as a Pay-As-You-Go device. Given the usual sparse options, I can see people picking one up as a disposable phone.

I can see that; just wish the top phones were all WP8

I think its principally to do with the price. Before WP8 came out, these handsets (including Lumia 800) were incredibly expensive compared to similar specwise handsets available on competing platforms. Once WP8 was released, these handsets were slashed in price and those including myself who wanted to join the platform bought these older handsets. I personally always wanted a Lumia 800 but the sunbsidy provided by the networks was pretty poor and cost quite a bit on the price plan I wanted so couldn't justify the purchase. After the price cut it was really a no brainer. Stragglers like myself will always skew these sort of graphs. When WP9 comes out, we might jump onto the WP8 bandwagon and you'll probably see a similar graph.

Remember people condoms for life xD

I'm surprised to find the ATIV S ignominiously lumped in as "other". Surely that phone has drawn somewhat more share than 1.5%???

They don't SELL them anywhere...Samsung is SO in love with its Galaxy, why do you think they didn't give their Windows Phone a proper name? Odyssey would have been AWESOME... =/

Odyssey might have been interesting but also might have caused flashbacks to an early (but failed) gaming system by Magnavox lol

Techiedude

Does this mean the Windows Phone 8.1 is really that near?

I think this would gradually restore Nokia's lead in the smartphone industry

Looks like Nokia are for WP what Samsung is for Android (without the sucky build quality).
Great to see Nokia on top!

They really need to target Samsung in particular...no way this kid is gonna get in MY face and act like the S4 is so much cooler than the Lumia 920! =/

Its great, because with the 520/521 ppl can buy 2-3 of them at a time!

What? No HTC Titans in the mix? At all?!? Guess I'm the last person to own a gen1 Titan...sux 2 b me...

Waiting on WP Blue...sigh...
Techiedude

Negatory, techiedudedoublenaught7. I'm typing this on my Titan 1 complete with disappearing keyboard. While it has been a good phone, overall, HTC's complete lack of support has rang the death knell for me. I will be upgrading to Nokia in July and never look back.

Does seven eighter work on Gen 1 Titans? It worked on a Gen 1 Focus(1.3)

Get that marketshare, Nokia!

Sometimes it's better to be a big fish in a small pond than a small fish in a big pond. The android fans keep saying Nokia would have been better off with android. Tehy would have been drowned out by Samsung. As the big player on WP they have visability. Basically WP has become Nokia's OS. They pretty much control it and have better developer support than symbian and meego. Plus they have Microsoft footing the bill for development and some of the advertising. Switching platforms seems to have been a good move, contrary to what what some people say.

Looking at HTC/Sony/Motorola , I feel Nokia is better with WP.

But nobody is stopping them from adopting Android in future.They can have both.

Sanjay, I have little doubt that phandroids the world over would leap for joy if Nokia decided to throw their hat in the ring but as of now, Nokia is synonymous with WP and brand recognition goes a long way. In the WP world, Samsung is becoming an afterthought. Samsung is king in the Android world. It is not out of the realm of possibility that WP will one day rule the mobile OS kingdom with Nokia sitting atop with it.

This is weird. The lumia 520 was only released a couple of weeks ago here in India. O.o

Rejoice 810 users! Your didn't even make the list. Guess that's why T-Mobile felt comfortable shafting us.

520 is selling like hotcakes in India.. My friend got one and the phone is pretty amazing for that price. :)

Not sure these are May findings... surely there's still some of the month left to play for?